Reliable Words वो अल्फ़ाज़ जो दिल में उतर जाएं | Life Quotes in Urdu Hindi | Motivational Video | Life Change Quotes | Motivational Gateway
Reliable words are those profound expressions that have the remarkable ability to deeply resonate within the chambers of the heart. Like a gentle rain that nourishes the soul, these words possess a unique power to permeate our innermost being and create a lasting impact (Reliable Words ) .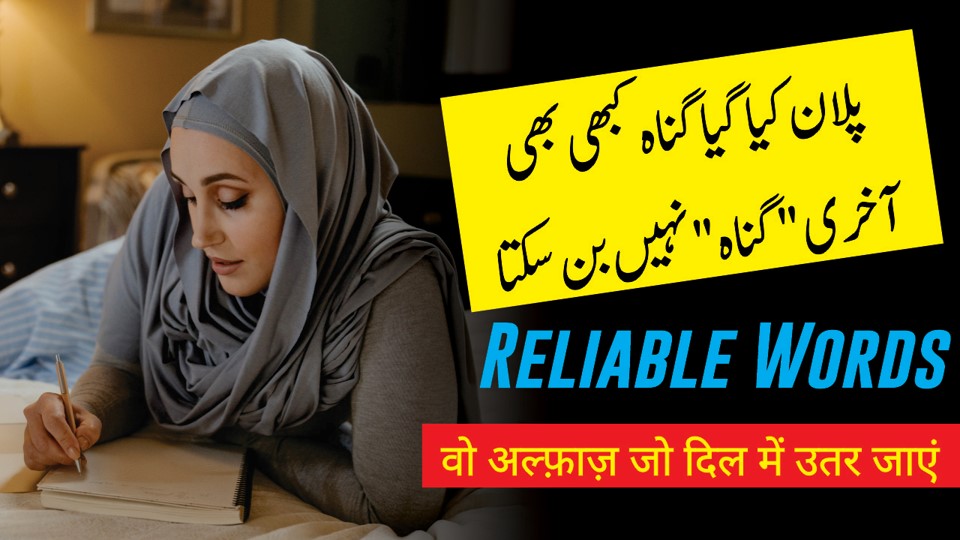 Plan Kya Gya Ghunah Kbhi Bhi Akhrrii Ghunah Nh Bn Sktaa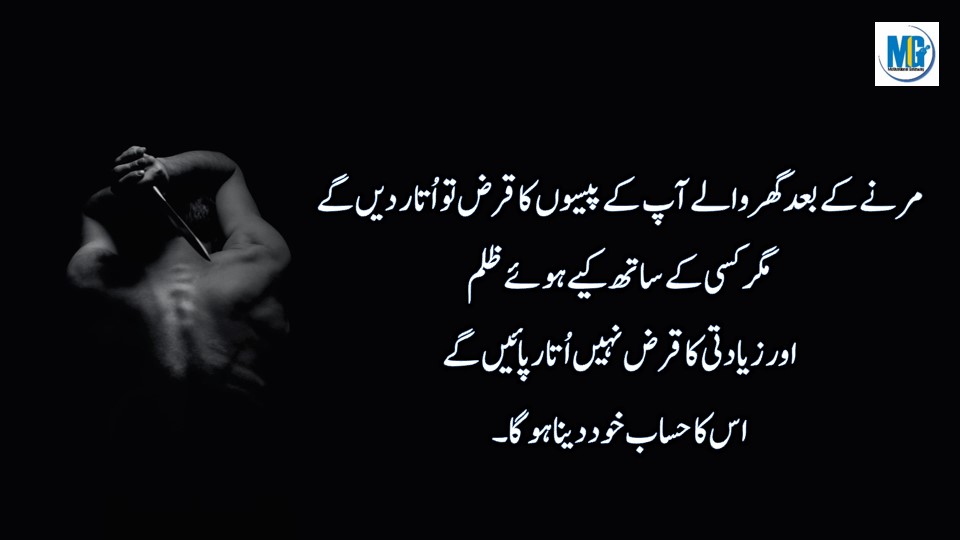 Mrny K Bd Ghr waly Ap K Pesoo Ka Krz To Utsar Dain Gay Mager Kis K Sth Kiy Howy Zulm Aor Zydtti Ka Krzz Nh Utar Pyn Gay Us Ka Hisab Khud Dena Ho Ga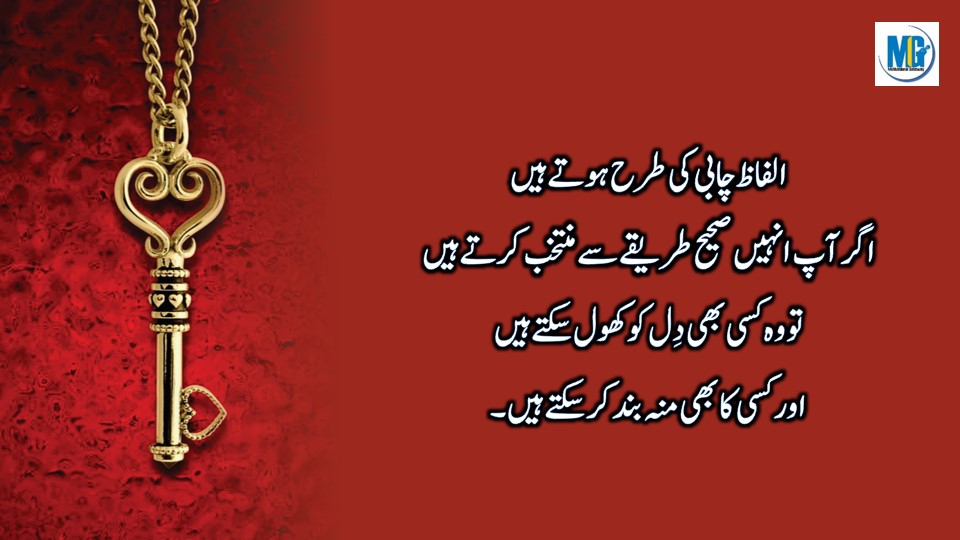 Alfaz Chabi Ki Mand Hoty Hoty Hain Ager Ap Unhian Saheeh Tareky Sy Muntakhb Krty Han To Wo Kisi Bhi Dil Ko Khol Skty Hain Aor Ksii Ka Bhi Muu Bnd Kr Skty Hain ( Precious Quotes )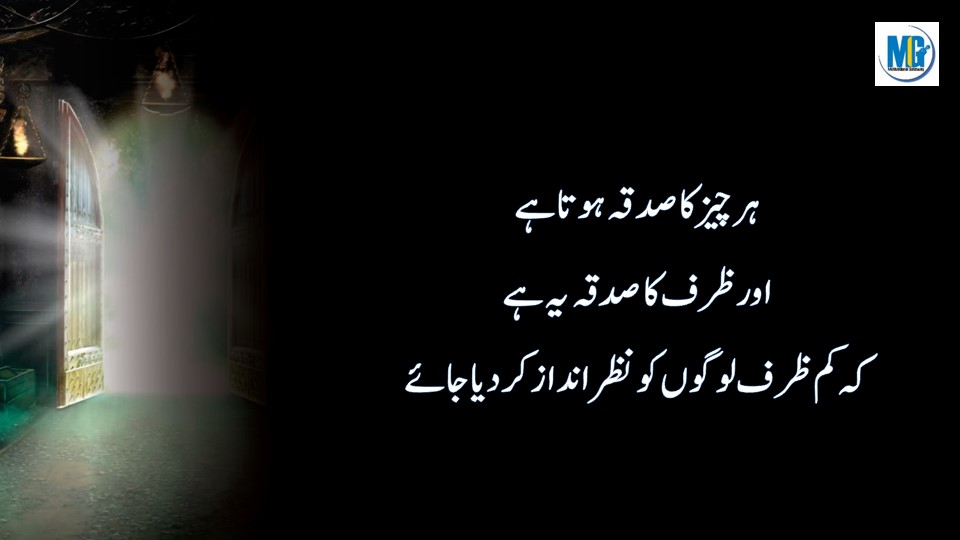 Her Cheez Ka Sdka Hota Hy Aor Zerf Ka Sdka Ye Hy K Km Zerf Logo Ko Nazer Andaz Kr Dya Jaye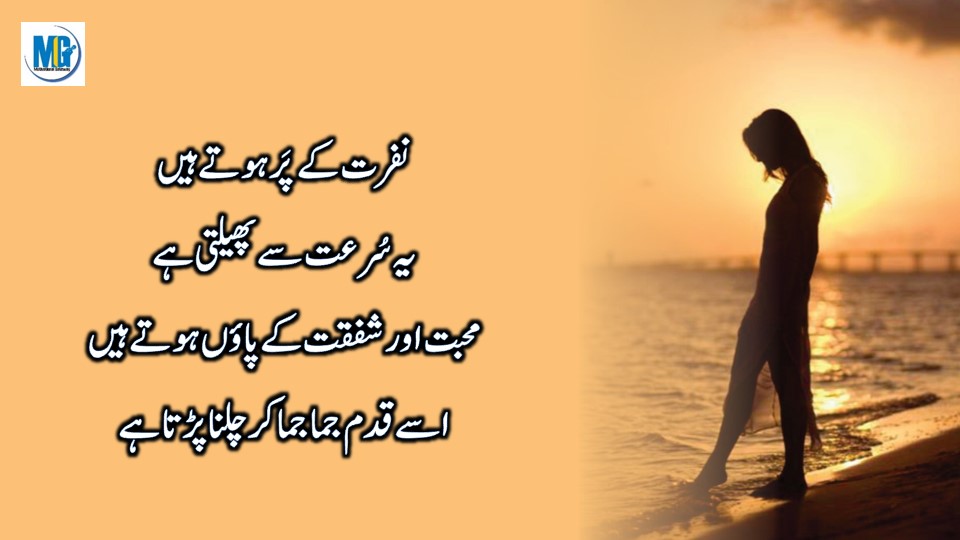 Nafrt K Pr Hoty Hain Ye Surat Say Pehlti Hy Muhabt Aor Shafkt K Poun Hoty Hain Usy Kdm Jama Jma Kr Chlan Prta Hy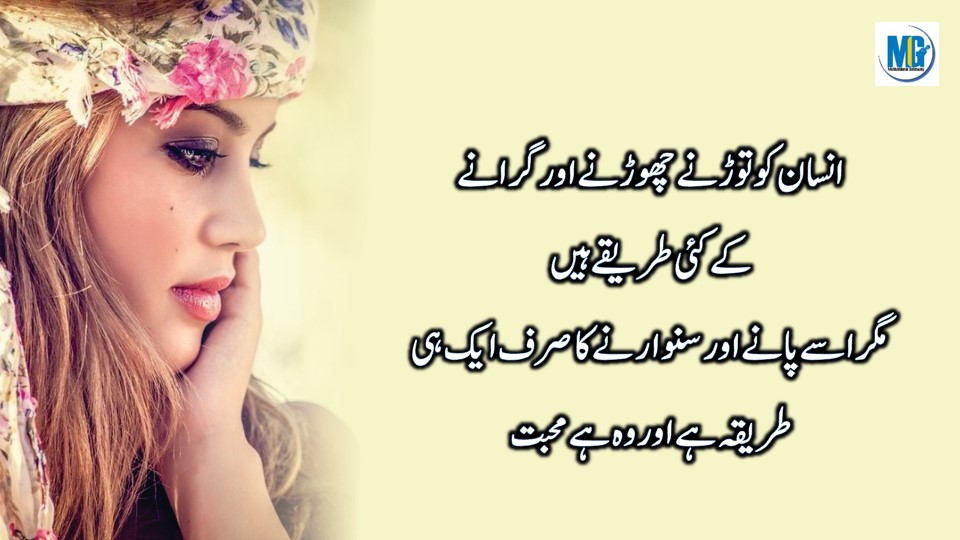 Insan Ko Torny Chorny Aor Girany K Kie Tareky Hain Mager Usay Pany Aor Sunwrny Ka Serf Aik Hi Tareka Hy Aor Wo Hy Muhabt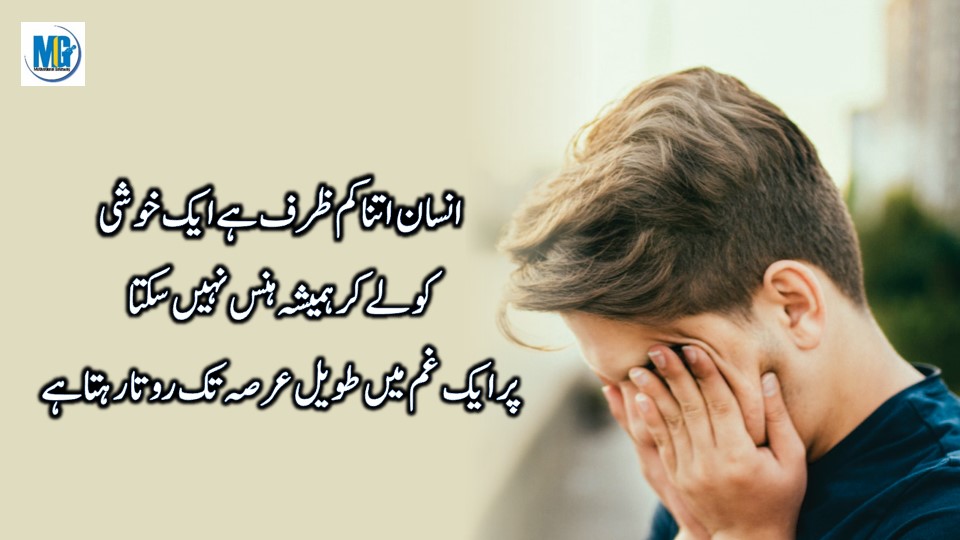 Insan Itna Km Zerf Hy Aik Kushi Ko Ly Kr Hamesha Hans Nh Skta Pr Aik Gham Main Taweel Ersaa Tk Rota Rehata Hy
Reliable Words
Reliable words, those eloquent vessels of human expression, possess a remarkable power to transcend the barriers of language and culture, resonating universally within the chambers of the heart.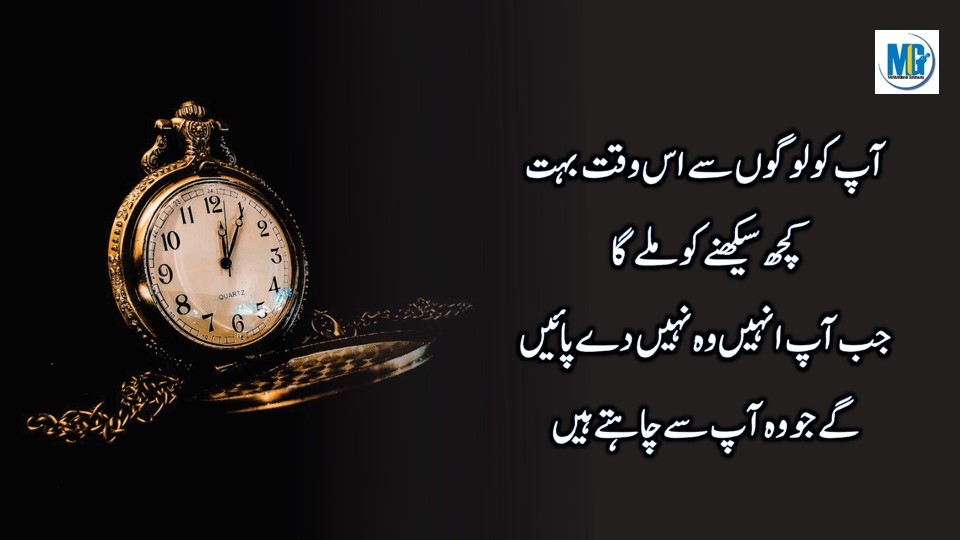 Ap Ko Logo Say Us Wkt Bouth Kuch Sekhny Ko Mily Ga Jb Ap Unahin Wo Nh Day Pyn Gay Jo Wo Ap Say Chahty Hain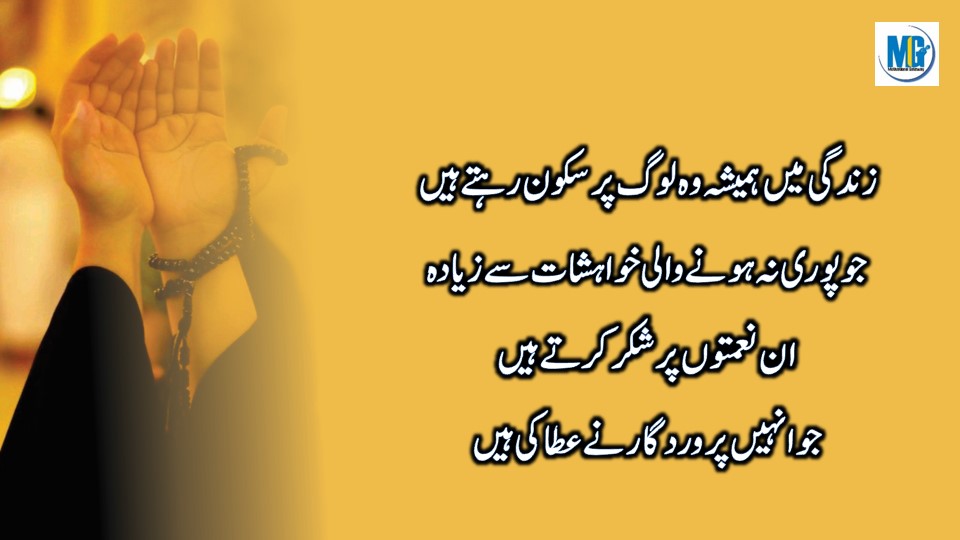 Zindagi Main Hamesha Wo Log Purskoon Rehty Hain Jo Pori Na Hony Wali Khewisht Say Un Nimtoo Pr Shuker Krty Hain Jo Unhain Perwerdiga Nay Ataa Ki Hain ( Life Quotes )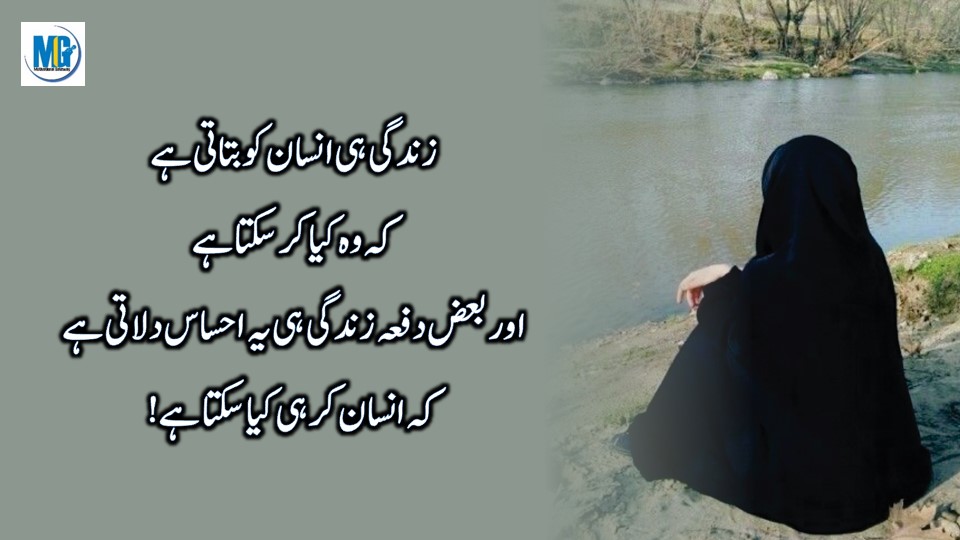 Zindagi Hi Insan Ko Btati Hy K Wo Kya Kr Skta Hy Aor Baaz Dfaa Zindagi Hi He Ehsas Dilati Hy K Insan Kr Hi Kya Skta Hy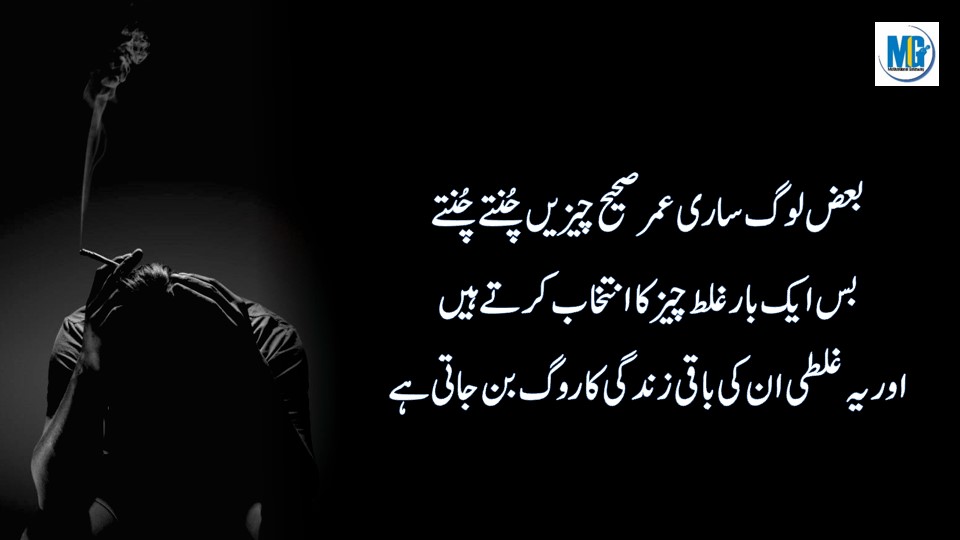 Baaz Log Sari Umer Saheh Chezain Chunty Chunty Bs Aik Bar Ghlt Chezzz Ka Intakhb Krty hain Aor Ye GHlti Un Ki Baki Zindagi Ka Rogg Bn Jati Hy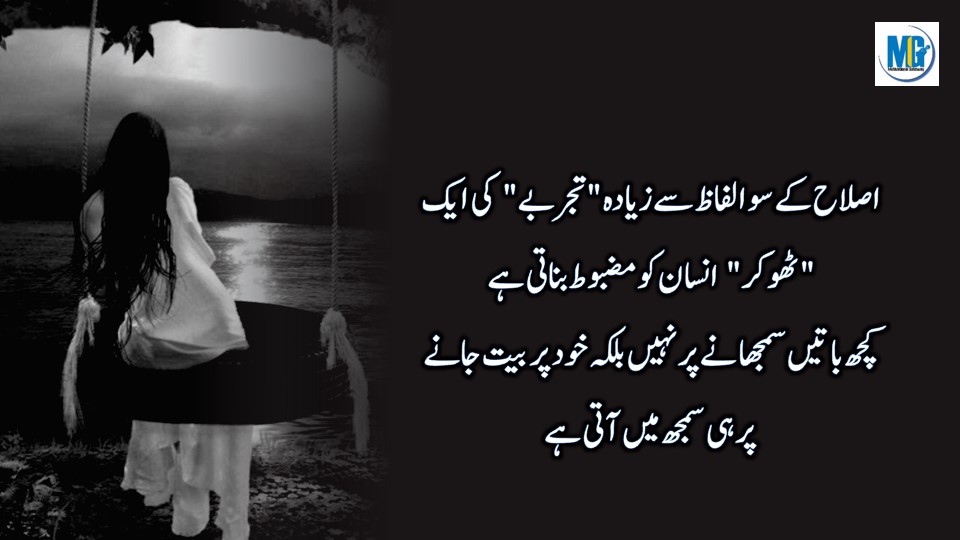 Islah K So Alfaz Say Zyadaa Tajrb Ki Aik Thoker Insan Ko Mazboot Bnati Hy Kuch Batein Samjhny Pr Nh Bilk Khud Pr Beet Jany Pr Hi Samjh Main Ati Hian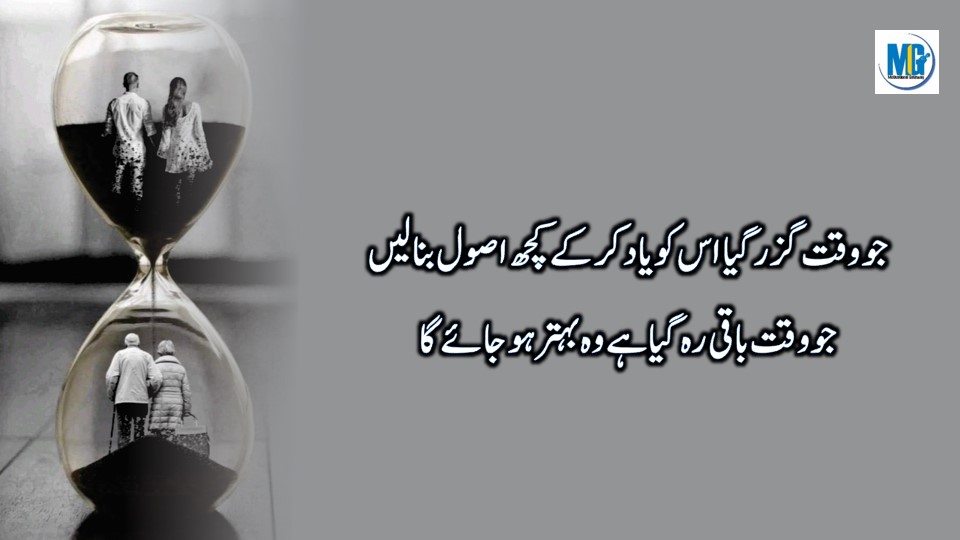 Jo Wkt Guzer Gya Us Ko Yad Kr K Kuch Asool Bna Lain Jo Wkt Baki Reh Gya Wo Behtr Ho Jaye Ga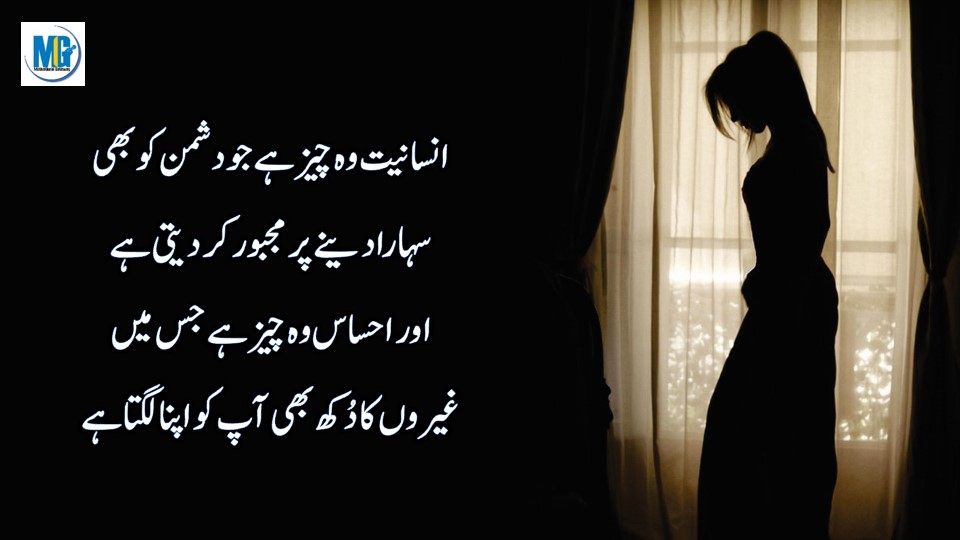 Insanyat Wo Chezz Hy Jo Dushmn Ko Bhi Sahara Deny Pr Majboor Kr Deti Hy Aor Ehsas Wo Cheez Hy Jis Main Gheroo Ka Dukh Bhi Ap Ko Apna Lgta Hy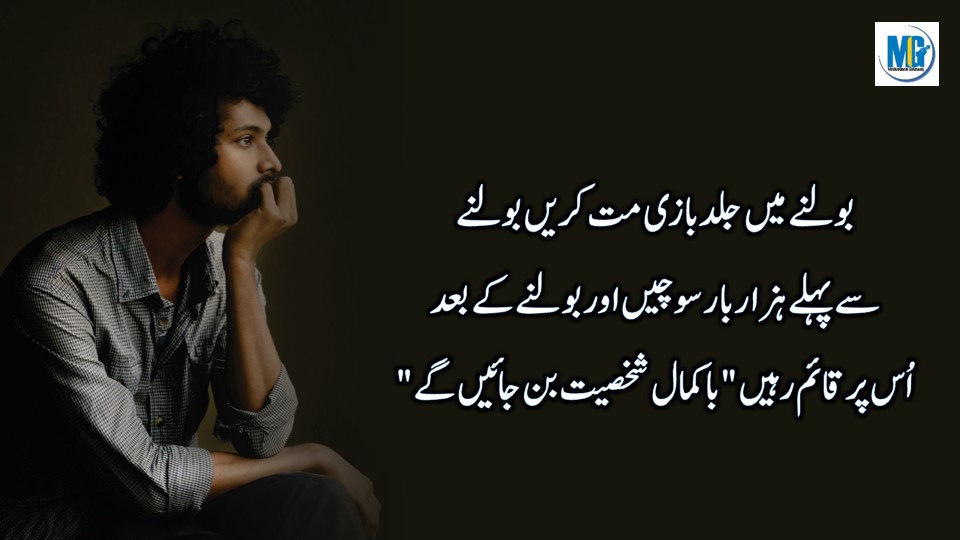 Bolny Main Jldbazi Mat Krain Bolny Say Pehly Hazar Baar Sochain Aor Bony K Bd Us Pr Kyme Rahian Baa Kamal Shakshyt Bn Jyn Gay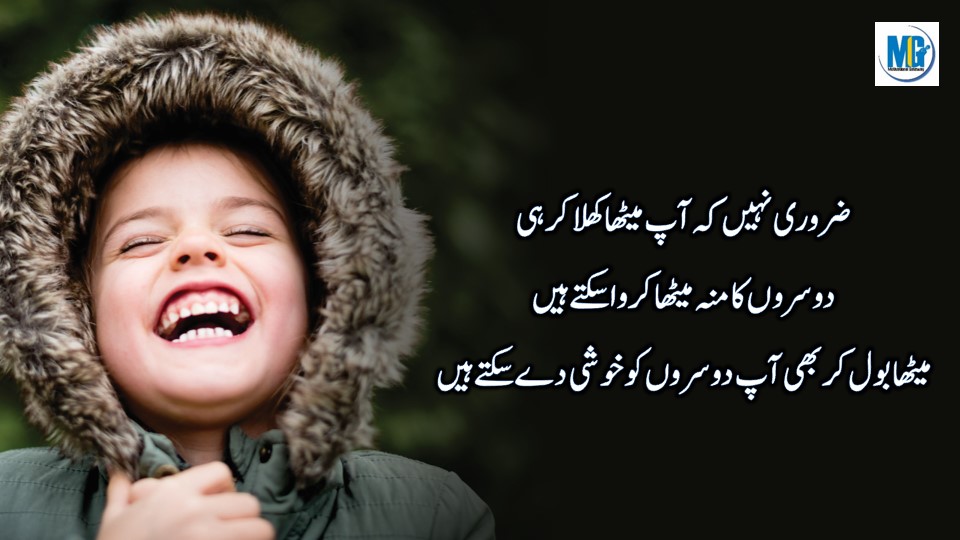 Zarori Nh K Ap Mehta Khila Kr Hi Dosroo Ka Muu Metha Kerwa Skty Hian Metha Bol Kr Bhi Ap Dosroo Ko Kushii Dy Skty Hain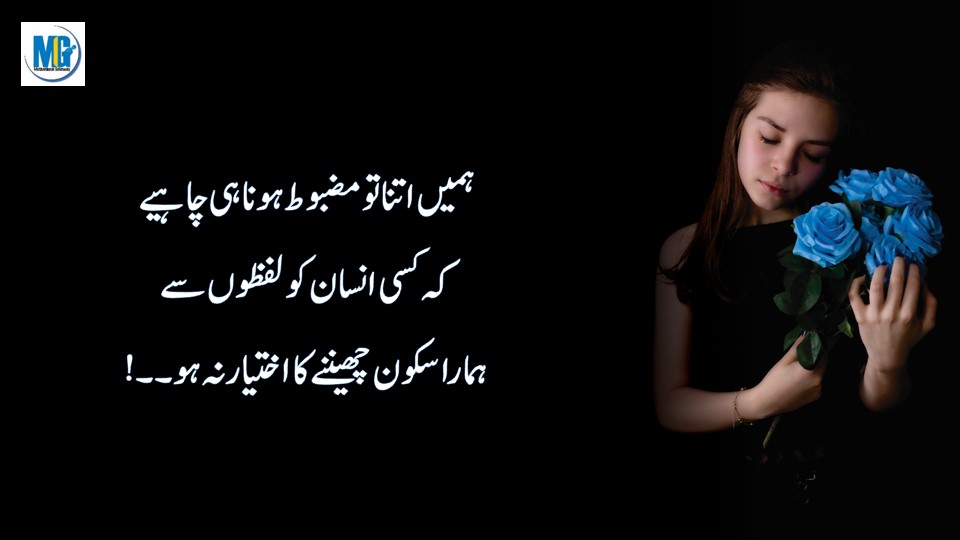 Hamin Itna To Mazboot Hona Hi Chahiy K Kisi Insan Ko Lafzoo Say Hamra Skoon Chenany Ka Ikhtyar Na Ho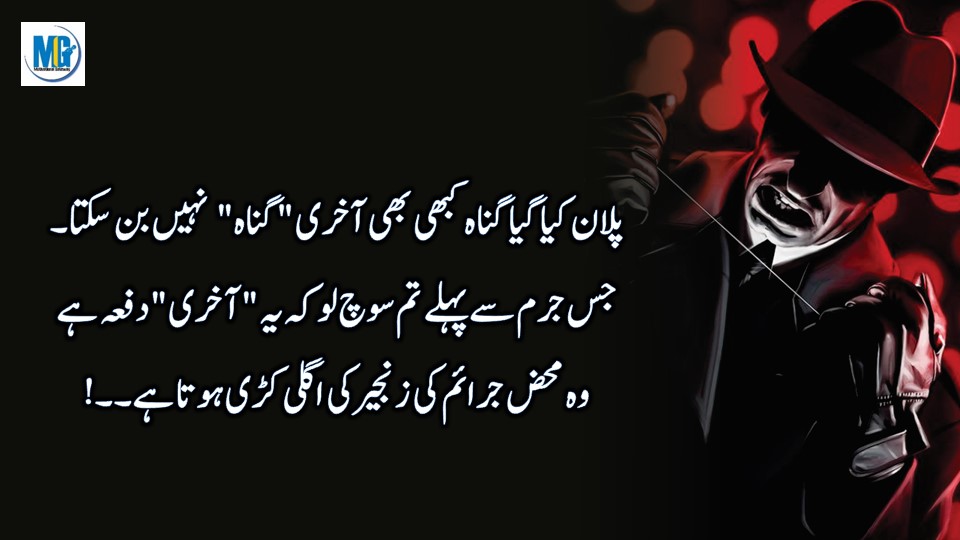 Plan Kya Gya ghunah Kbhi Bhi Akhri Ghunah Nh Bn Skta Jis Jurm Say Pehly Tum Soch Lo K ye Akhrii Dfa Hy Wo Mehz Jrymee Ki Zanjeer Ki Aglii Kari Hota Hy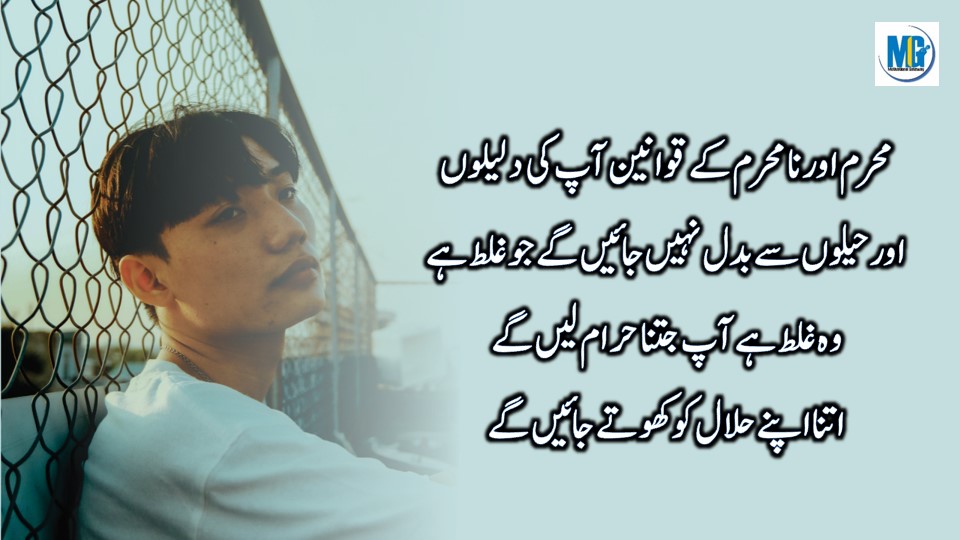 Mehrm Aor Na Mehrm K Kwaaneen Ap Ki Daleloo Aor Heloo Say Bdl Nh Jyn Gay Jo hlt Hy Wo Ghlt Hy Ap Jitna Haram Lain Gay Utna Apy Halal Ko Khoty Jyn Gay
Reliable Words ( About Life )
Reliable words, those profound expressions that find a lasting abode within the chambers of the heart, hold a distinctive significance when it comes to unraveling the complexities of life. These words, like beacons of wisdom and insight, possess an innate ability to distill the essence of human existence into phrases that resonate across time and space.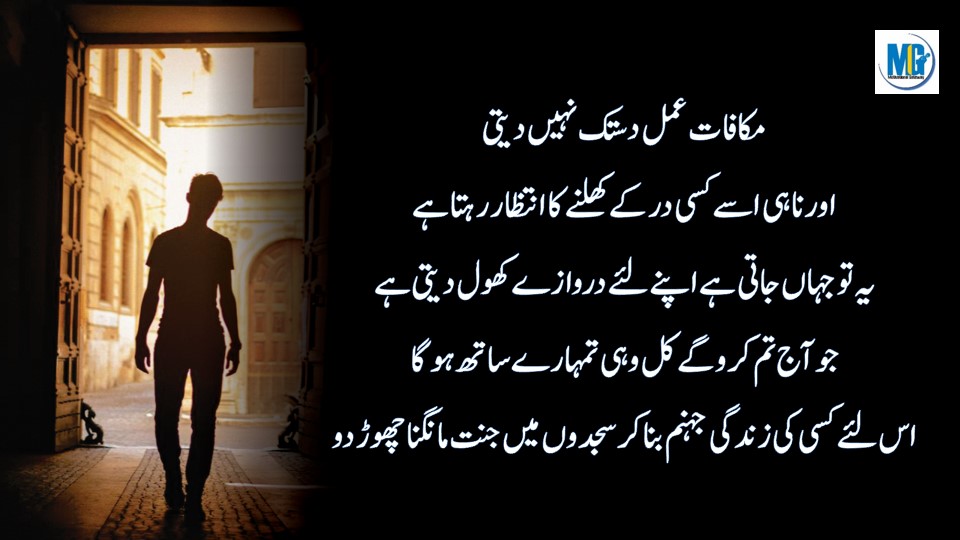 Makaft aml Dastak Nh Daeti Aor Na Hi Usy Kisi Dr K Khulny Ka Intazar Rehta Hy Ye To Jahn Jati Hy Apny Liay Derwazy Khol Deti Hy Jo Aj Tum Kro Gay Kl Wohi Thumary Sath Ho Ga Isss LIy Ksi Ki Zindagi Jahnm Bna Kr Sadoo Main Janant Mangna Choor Do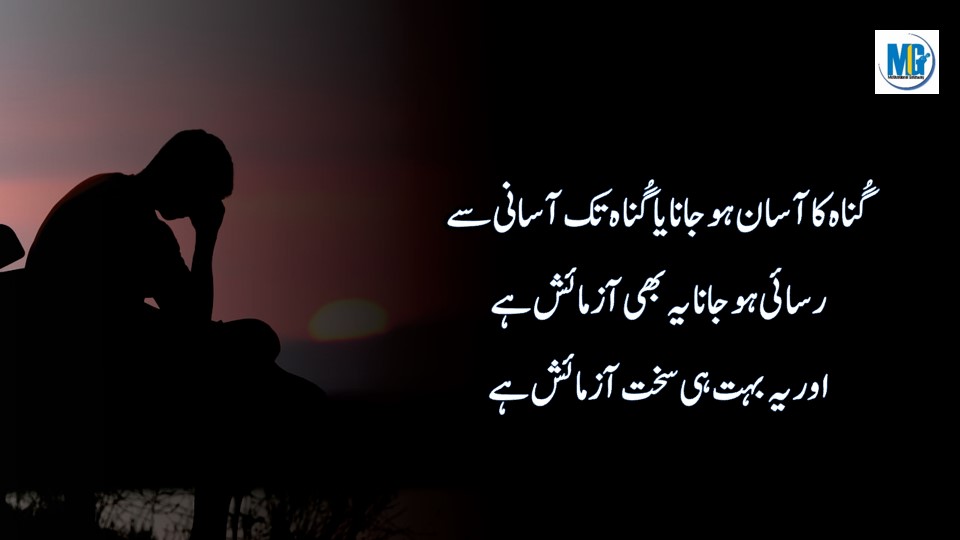 Ghuanh Ka Asan Ho Jana Ya Ghunah TK Asani Resyiee Ho Jana Ye Bhi Azmyish Hy Or Ye Bouth Sakht Azmyish Hy