This post is a great reminder that we each have the power within us to overcome any obstacle and achieve our dreams (Positive Life Quotes). This post emphasizes the importance of surrounding ourselves with supportive and positive people who can help us through the challenges of life.
This post is a powerful reminder that our actions and words can have a profound impact on those around us, and we should strive to make a positive difference in the lives of others. This post is a powerful reminder that we all have the power to make a positive change in the world, and it starts with us.
Positive Life Quotes in Hindi Urdu
We should strive to live our lives in a way that inspires and encourages others to do the same. This post emphasizes that life is a journey that is full of mysteries, and we can never truly comprehend the journey that we're on. Sometimes in life, to win the battle, you have to lose. It's a reminder that sometimes we need to let go of our pride and accept defeat in order to move forward and succeed in the long run.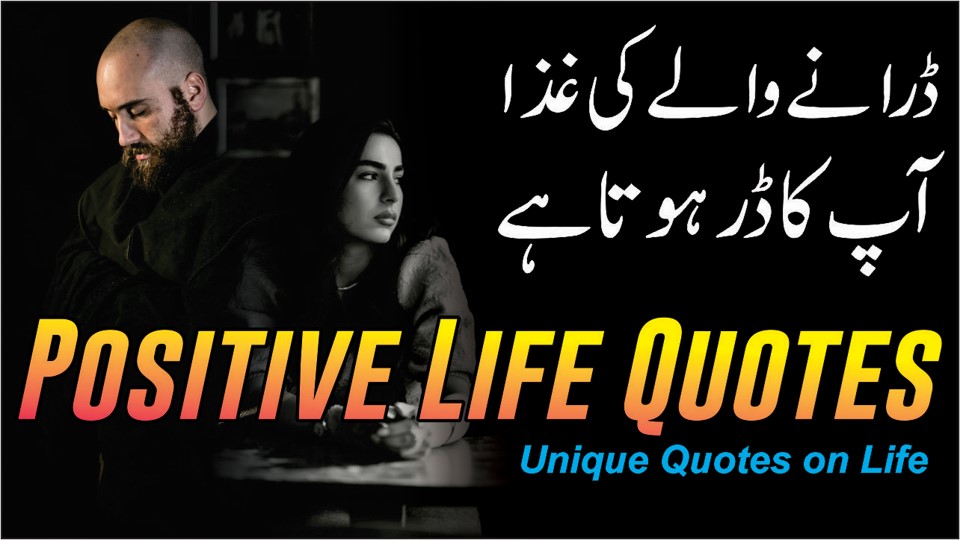 Derany Waly Ki Ghiza Ap Ka Dr Hota Hy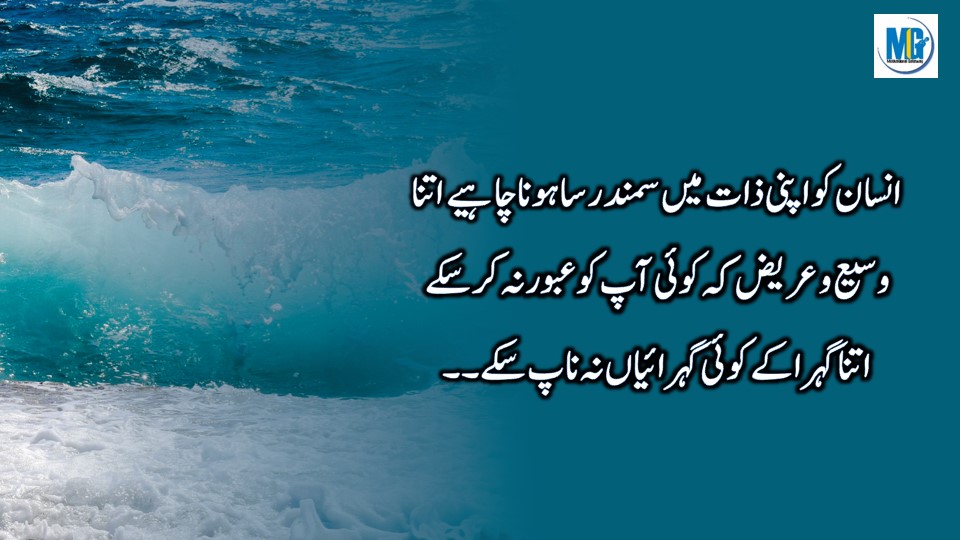 Insan Ko Apni Zaat Main Sumender Saa Hona Chaihy Itna Wasee O Areez K Koi Ap Ko Aboor Na Kr Sky Itna Gheraa K Koi Gherihaa Na Naap Sky (Positive Life Quotes)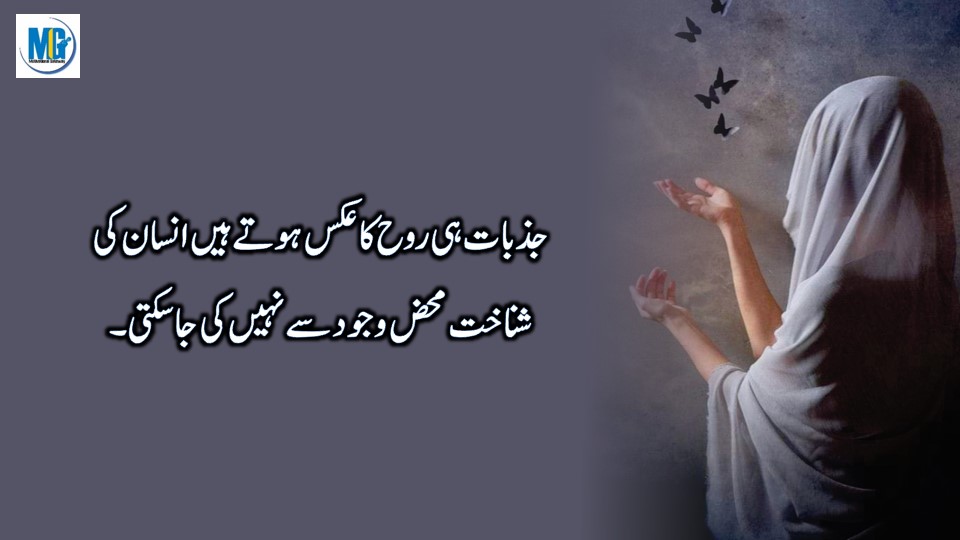 Jazbat Hi Rhoo Ka Aks Hoty Hain Insan Ki Shankht Mehz Wjood Say Nh Ki Ja Skti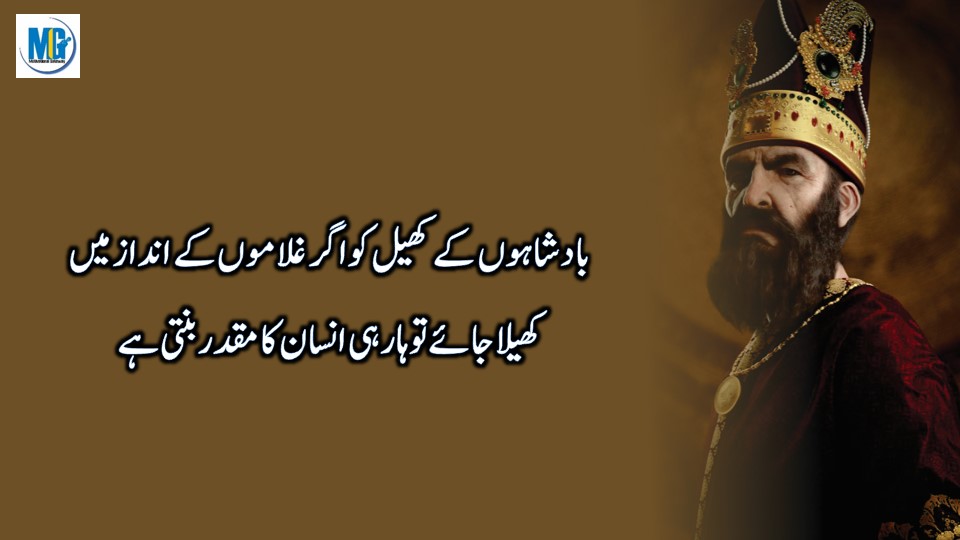 Badshah K Khale Ko Ager Ghulamoo K Andaz Main Khela Jay To Haar Hi Insan Ka Mukeder Bnti Hy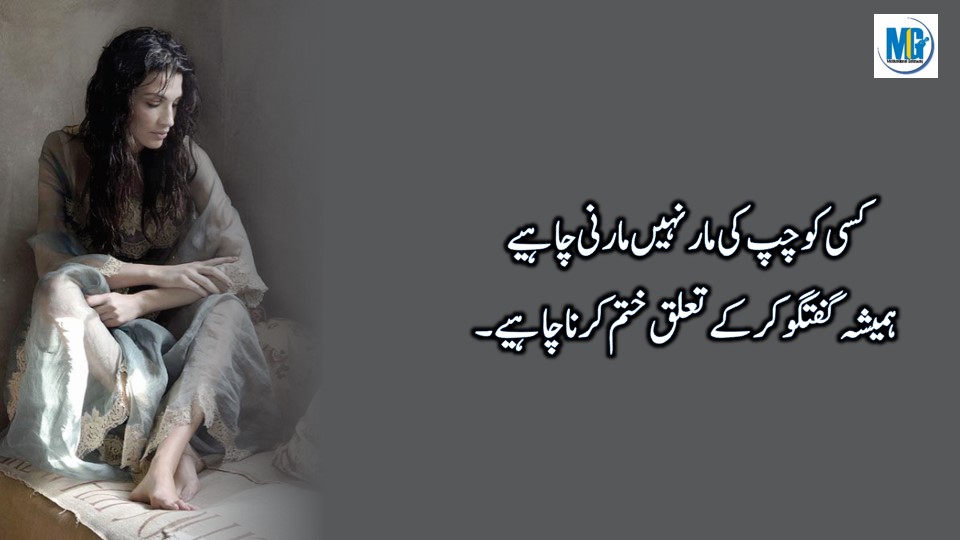 Kisi Ko Chup Ki Maar Nh Marni Chaihy Hamesha Guftgoo Kr K Taluk Khtm Krna Chaihy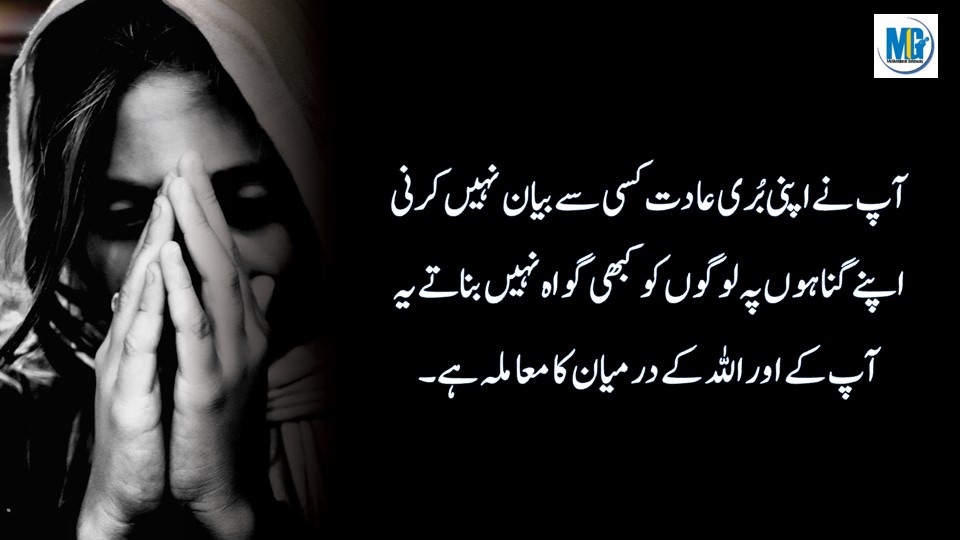 Ap Ny Apni Buri Adat Kisi Say Byan Nh Krni Apny Gunahoo Py Logo Ko Kbhi Gahwaa Nh Banty Ye Ap K Aor Allah K Dermyan Ka Mamlaa Hy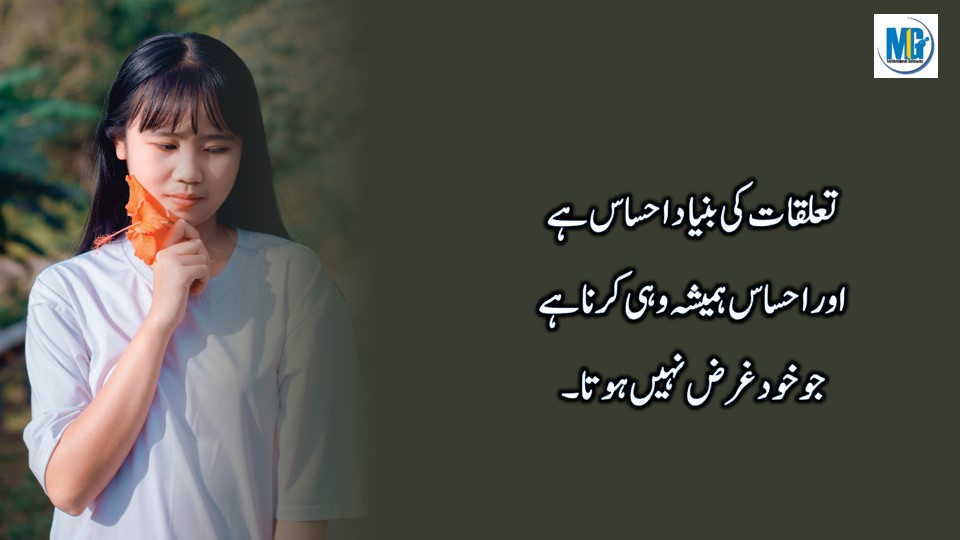 Talkat Ki Bunyad Ehsas Hy Aor Ehsas Hamesha Wohi Krta Hy Jo Khud Gherz Nh Hota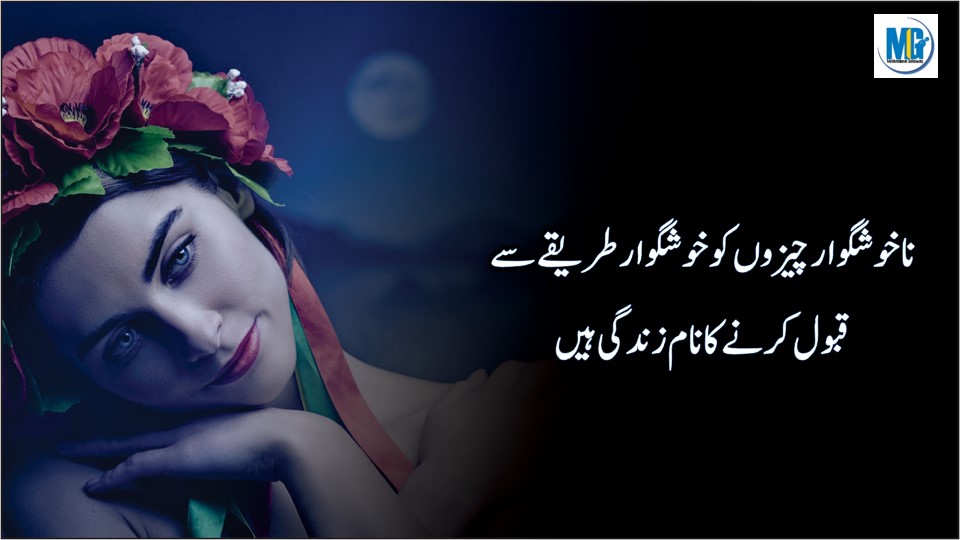 Na Kush Gawar Chezoo Ko Kushgawar Tareky Say Kabool Krny Ka Naaam Zindagi Hain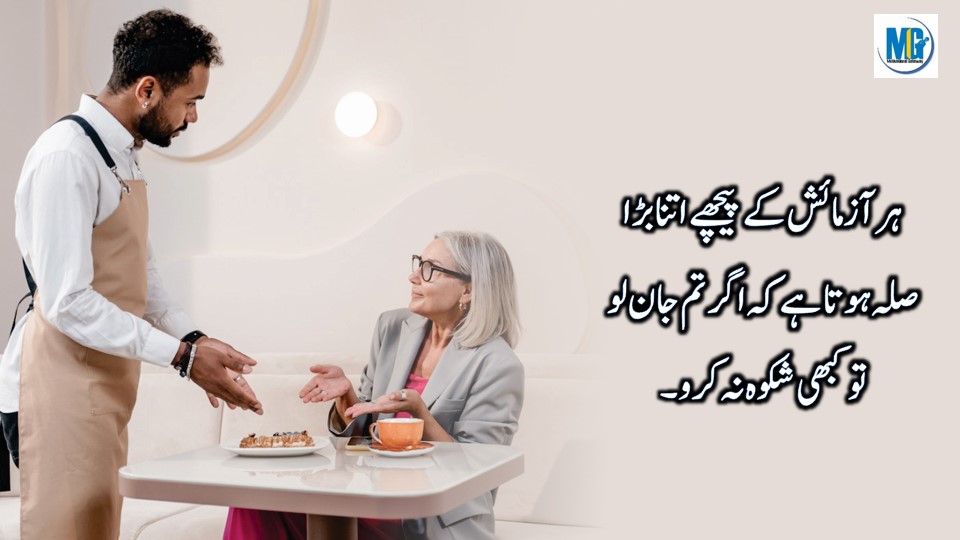 Her Azmyish K Peachy Itna Bra Sila Hota Hy K Ager Tum Jaan Lo To Kbhi Shikwa Na Kro (Positive Life Quotes)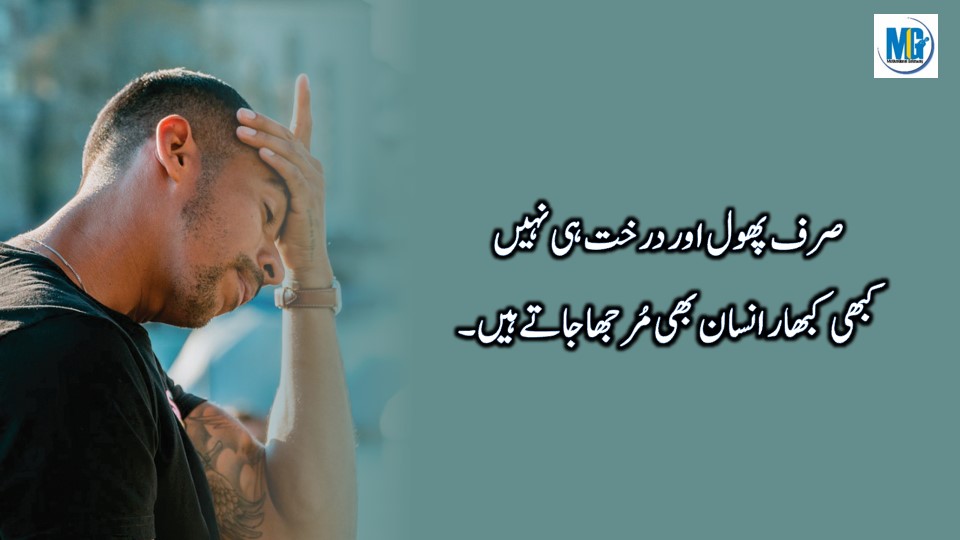 Serf Phool Aor Darkht Hi Nh Kbhi Kbhar Insan Bhi Murjha Jaty Hain ( Life Quotes )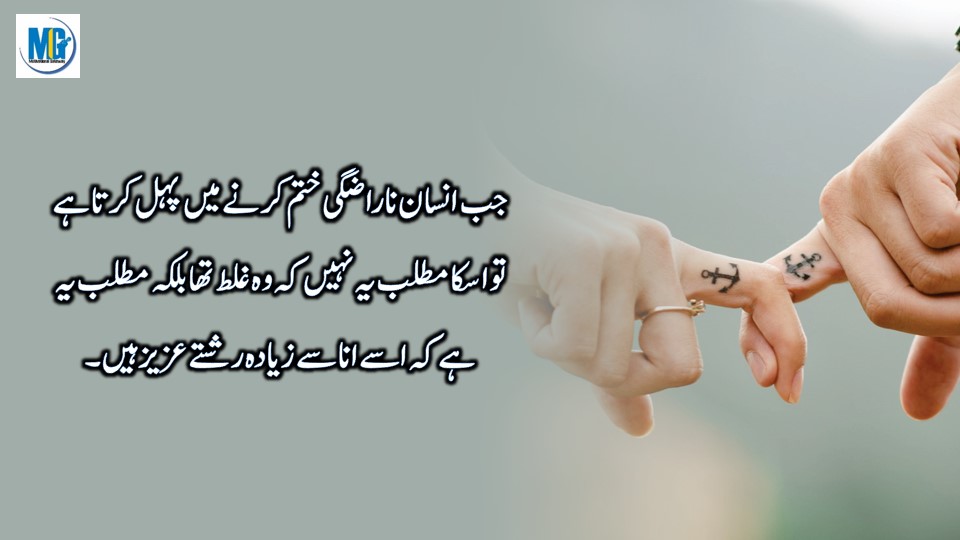 Jb Insan Narazgi Khtm Krny Main Pehl Krta Hy To Isska Matlb Ye Nh K Wo Ghlt Tha Bilk Matlv Ye Hy K Usy Ana Sy Zyada Rishty Azeez Hain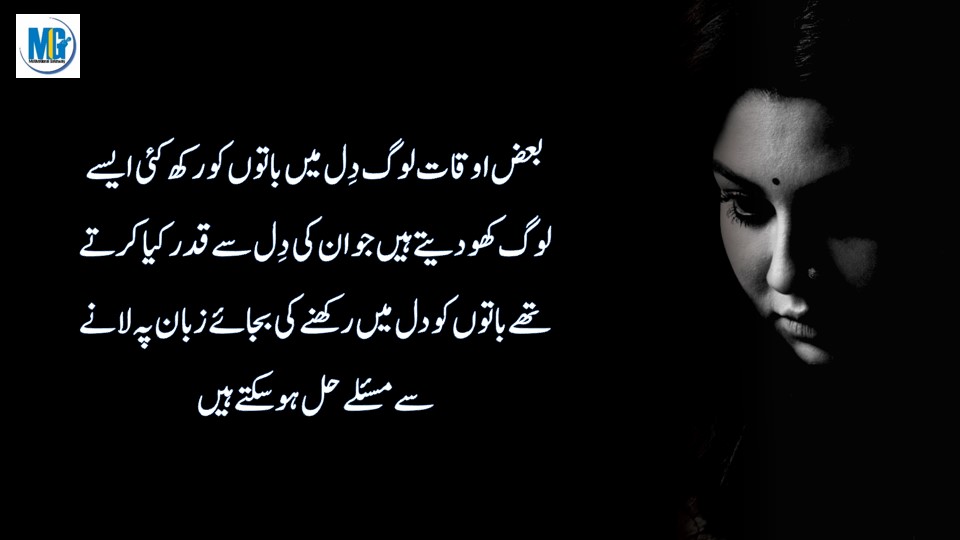 Baaz Okat Log Dil Main Batoo Ko Rkh Kr Asy Log Kho Dety Hain Jo Un Ki Dil Sy Kader Kya Krrty Thay Batoo Ko Dil Main Rikhny Ki Bejye Zuban Py Lany Sy Masly Hal Ho Skty Hain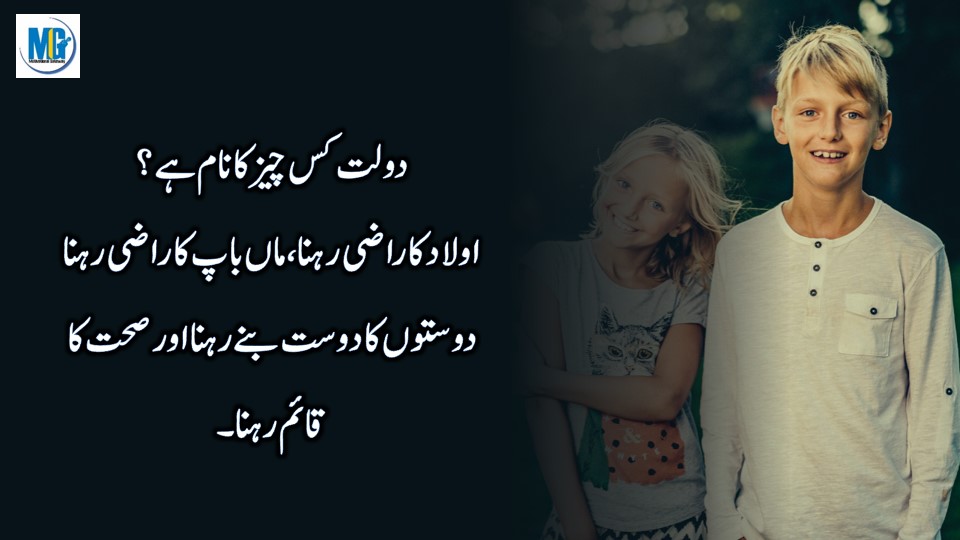 Dolat Kis Cheezz Ka Naam Hy Olad Ka Razi Rehna Maa Baap Ka Razii Rehna Dostoo Ka Dost Bny Rehna Aor Seht Ka Kyme Rehna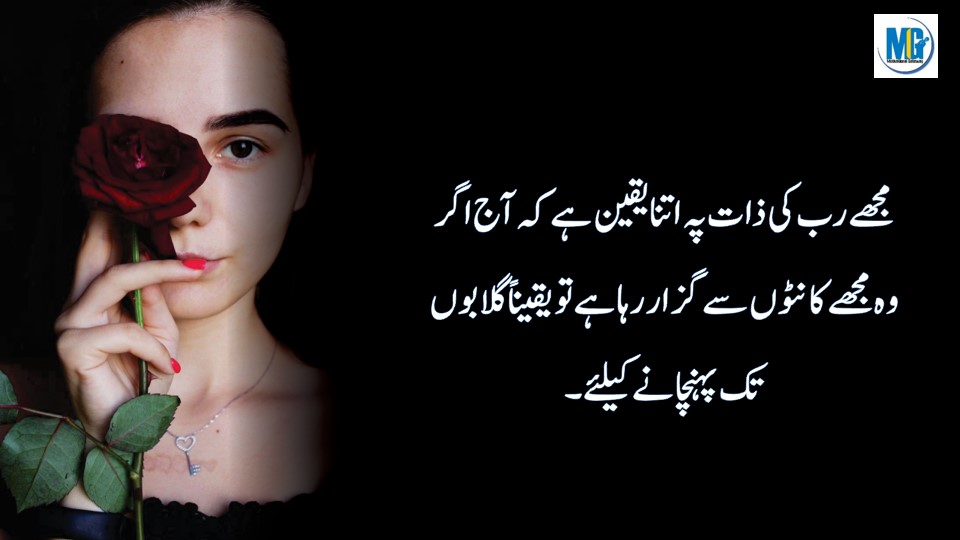 Mughy Rb Ki Zaat Py Itna Yakeen Hy K Ajj Ager Wo Mughy Kantoo Say Guzar Rha Hy To Yakenan Ghulaboo Tk Pounchany K Liy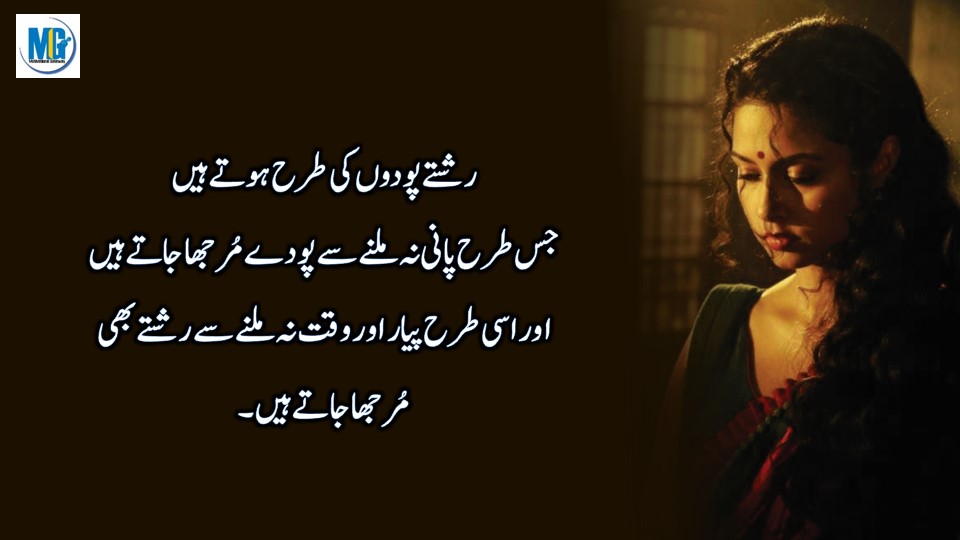 Rishty Podoo Ki Thraa Hoty Hain Jis Thra Pani Na Milny Say Poday Murjha Jaty Hain Aor Issi Thra Pyar Aor Wkt Na Milny Say Rishty Bhi Murjha Jaty Hain ( True Quotes )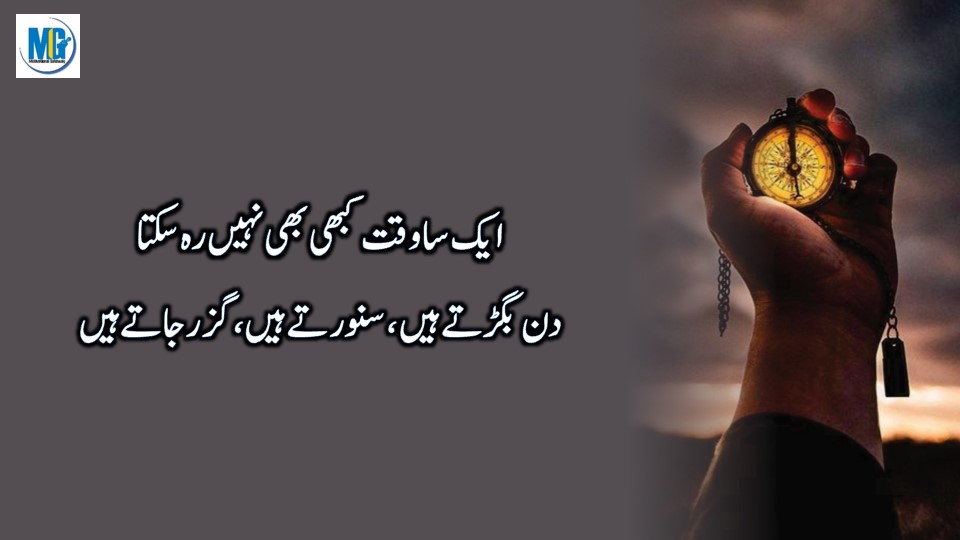 Aik Saa Wkt Kbhi Bhi Nh Reh Skta Din Bigrty Hain Sunwerty Hain Guzer Jaty Hain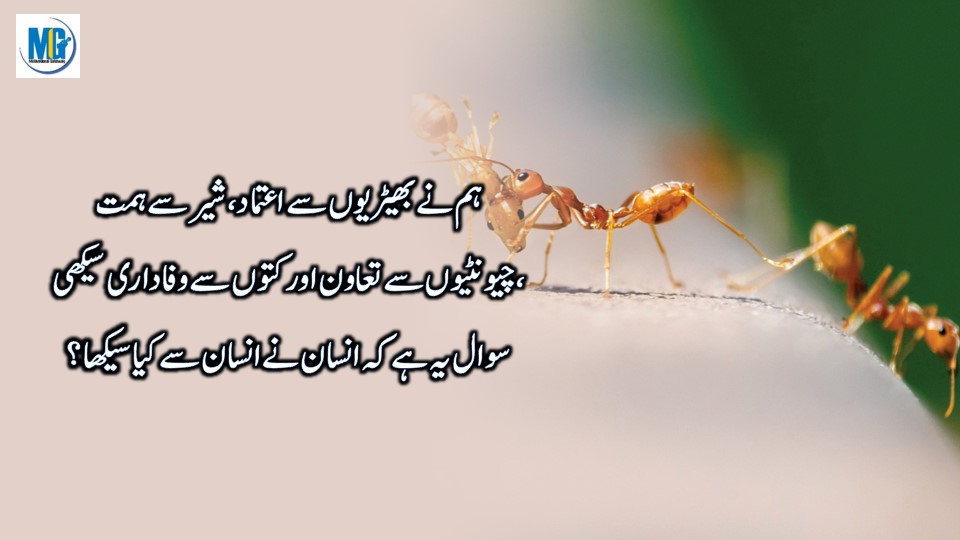 Ham Nay Bheryioo Say Aitmad Share Say Himt Chuntioo Say Tawin Aor Kutoo Say Wfadari Sekhi Sawal Ye Hy K Insan Nay Insan Sy Kya Sekha (Positive Life Quotes)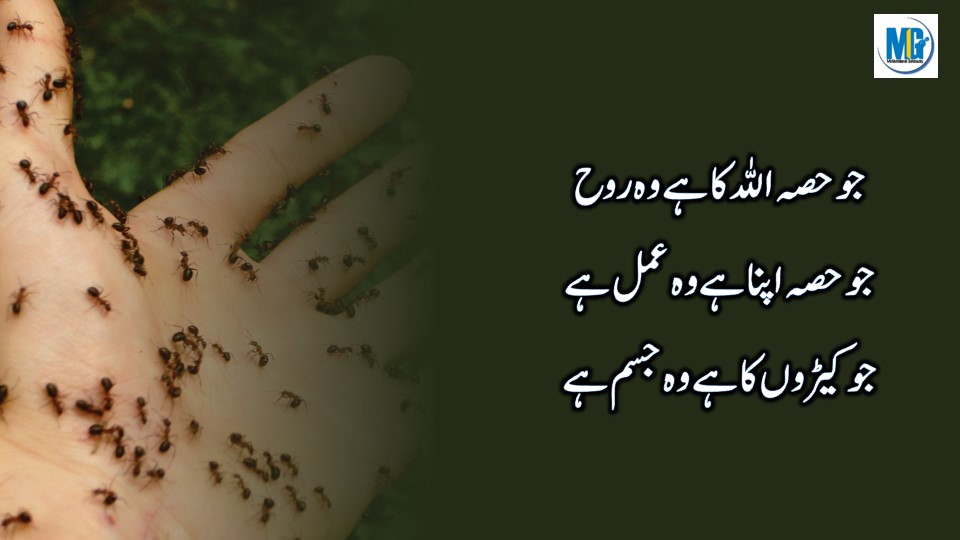 Jo Hisa Allah Ka Hy Wo Rhoo Jo Hisa Apna Hy Wo Aml Hy Jo Keroo Ka Wo Jism Hy ( Golden Words )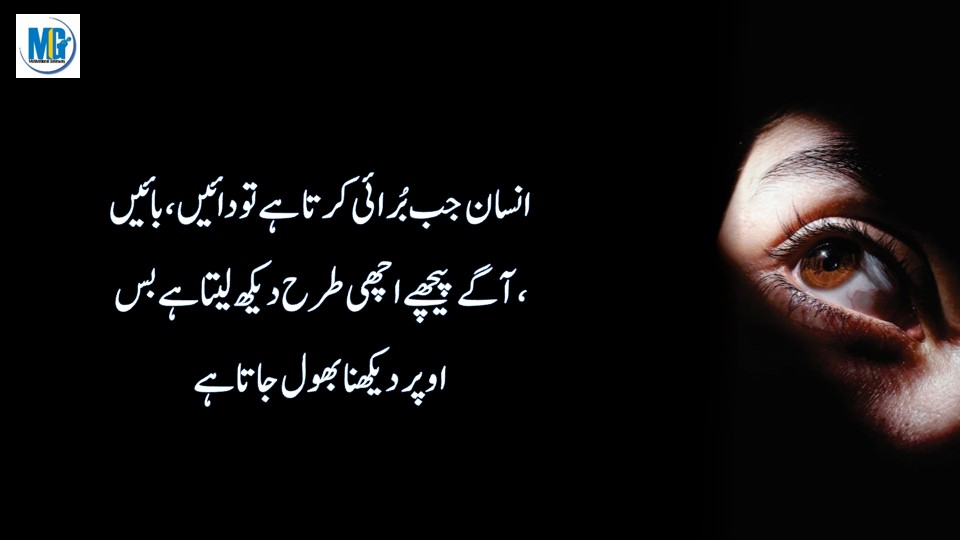 Insan Jb Buryiee Krta Hy To Dyn Byn Agay Peachy Achi Thra Dekh Leta Hy Bs Oper Dekna Bhool Jata Hy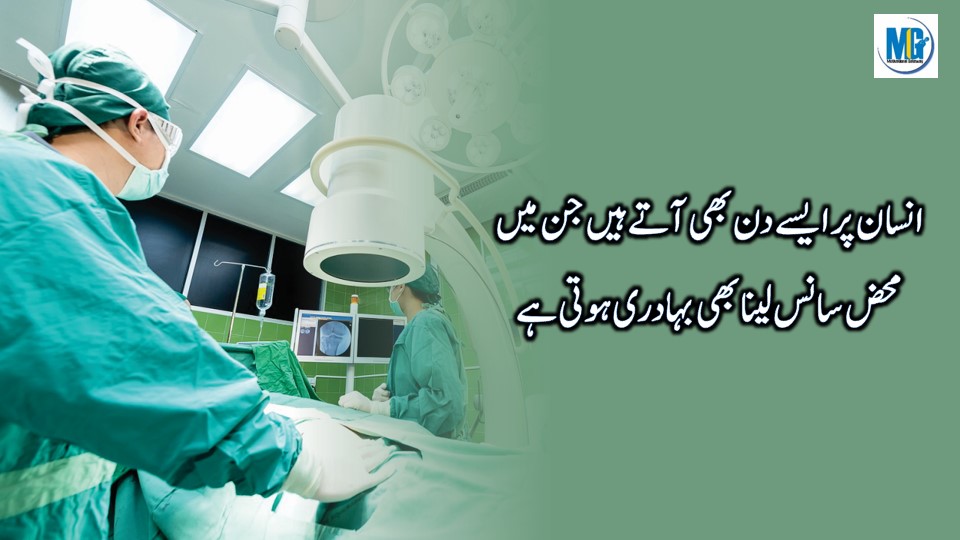 Insan Pr Asy Din Bhi Aty Hain Jin Main Mehz Sans Lena Bhi Bahadrii Hoti Hy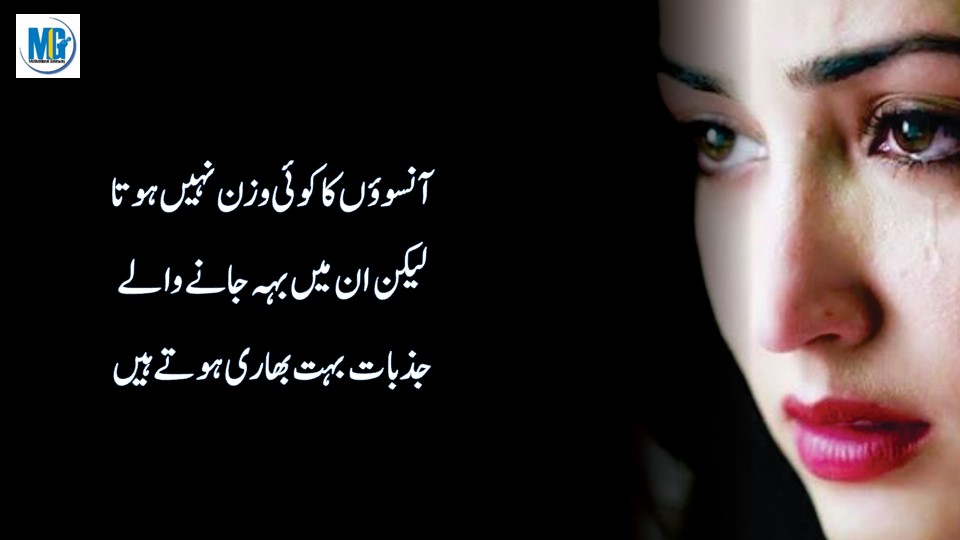 Ansoo Ka Koi Wzn Nh Hota Lkn Un Main Beh Jany Waly Jazbaat Bouth Bhari Hoty Hain
Hakektn Nake Wo Hy Jo Apni Zaat Ko Un Logo Say Aledha Nh Krta Jhinah Dunia Bd Samjhti Hy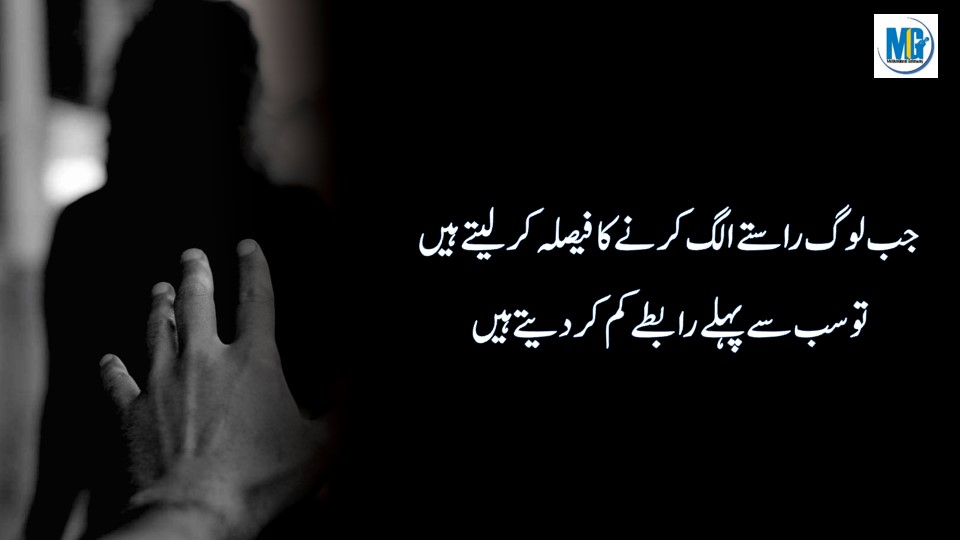 Jb Log Rasty Alg Krny Ka Feisla Kr Lety Hain To Sb Say Pehly Rabty Km Kr Dety Hain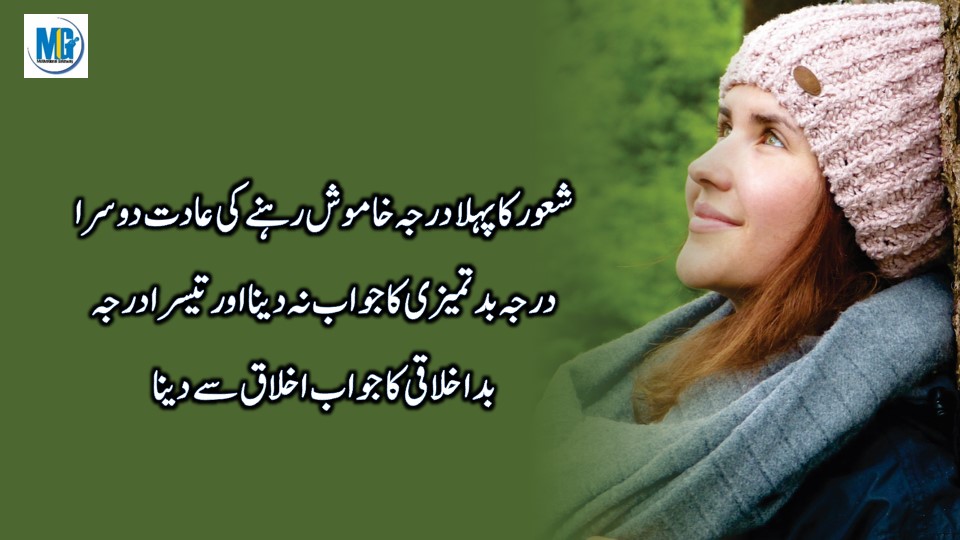 Shahiir Ka Pehla Derjaa Khamosh Rehny Ki Adat Dosraa Derjaa Bdtamezii Ka Jwb Na Dena Aor Tesraaa Derjaa Bd Ikhlaki Ka Jwb Ikhlak Say Dena ( Life Quotes )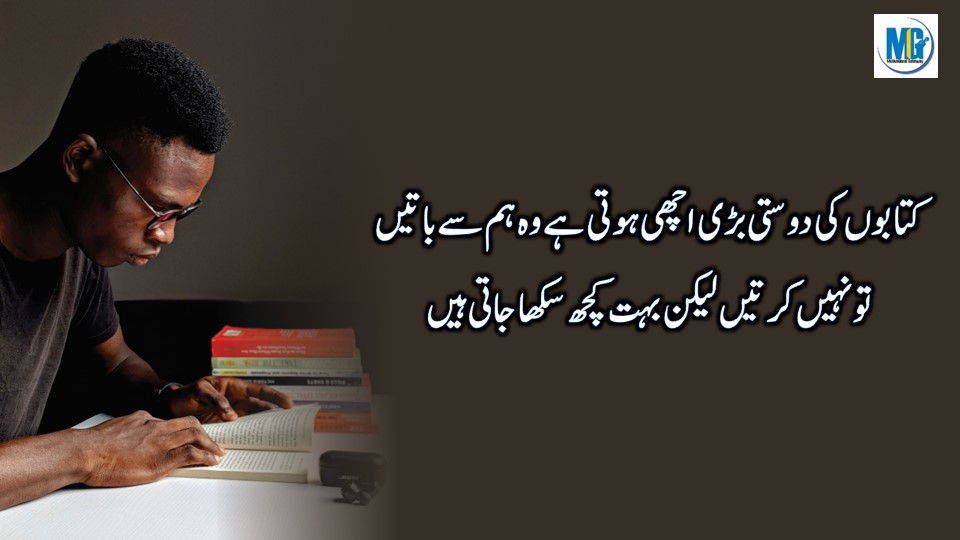 Kitaboo Ki Dosti Bri Achi Hoti Hy Wo Ham Say Batein To Nh Krti Likn Sekha Bouth Kuch jati Hian "Positive Life Quotes"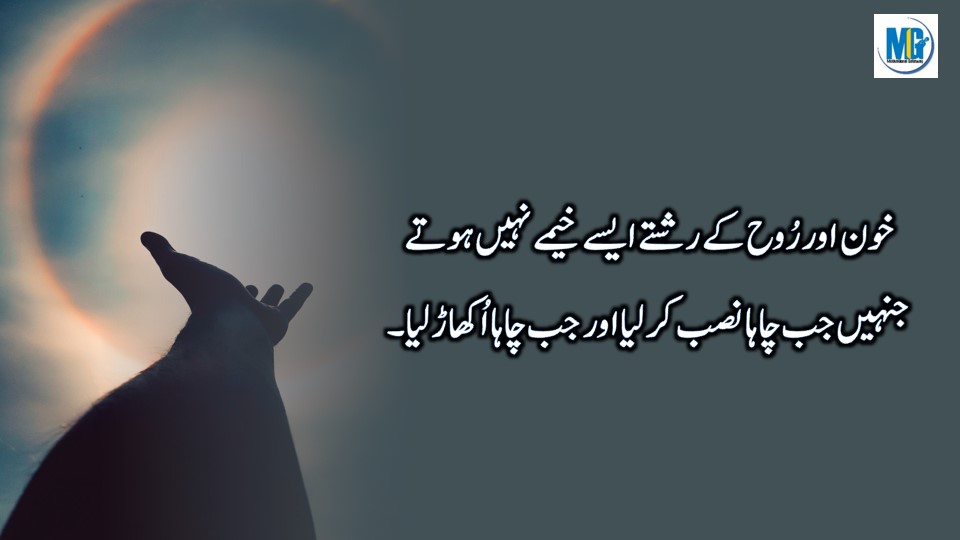 Khoon Aor Rhoo K Rishty Asy Khemy Nh Hoty Jhinah Jb Chah Nsb Kr Lya Aor Jb Chah Ukhar Lya : Positive Life Quotes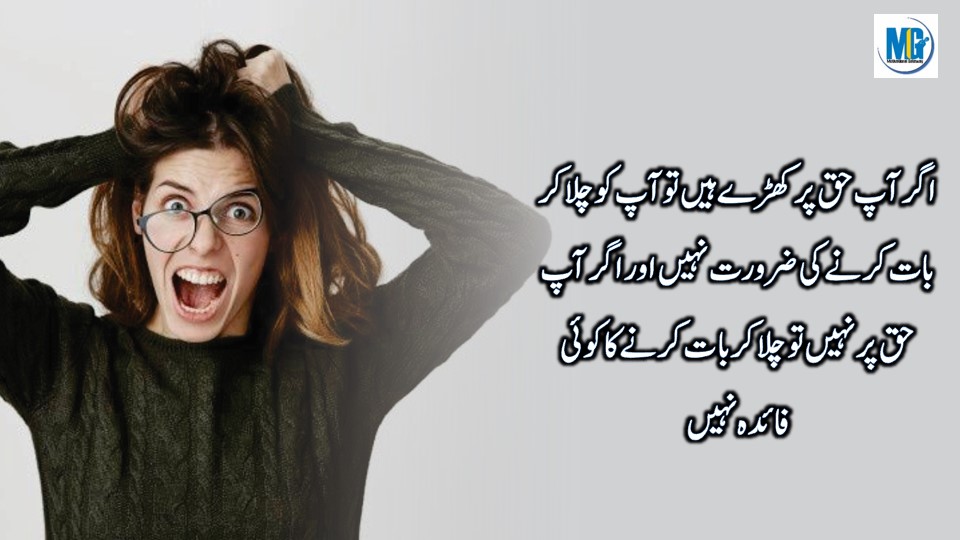 Ager Ap Hak Pr Khry Hain To Ap Ko Chila Kr Baat Krny Ki Zrort Nh Aor Ager Ap Hak Pr Nh To Chila Kr Baat Krny Ka Koi Faida Nh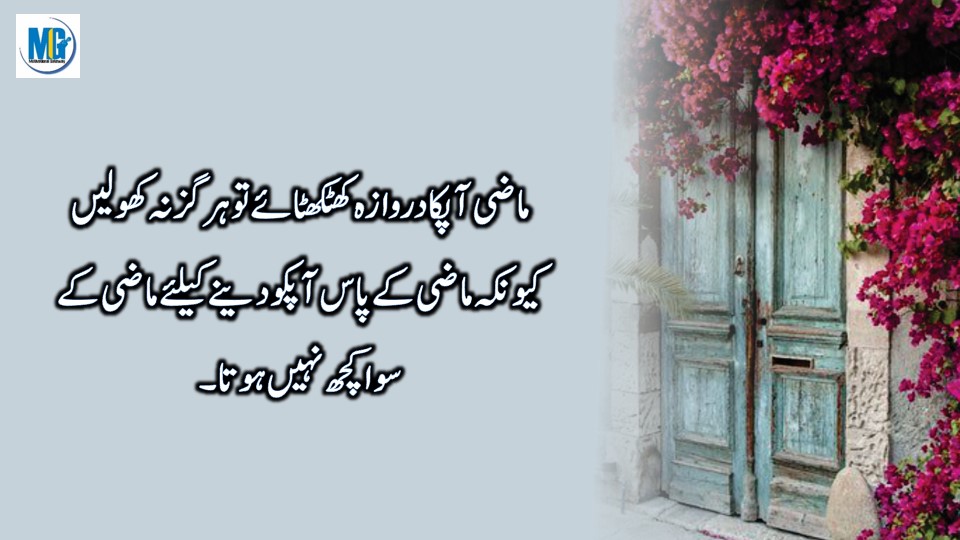 Mazii Ap Ka Derwaza Khatkhtye To Hergiz Na Kholain Qk Mazii K Pass Apko Deny K Liy Maazi K Sewa Kuch Nh Hota (Positive Life Quotes)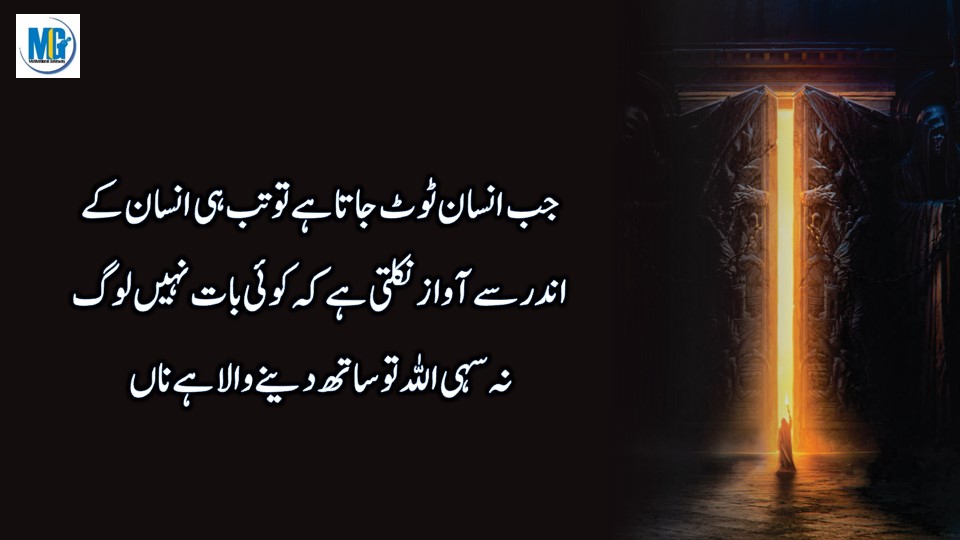 Jb Insan Toot Jata Hy To Tb Hi Inan K Ander Say Awaz Niklti Hy K Koi Baat Nh Loog Na Sahii Allah To Sath Deny Wala Hy Naa ( Inspirational Quotes )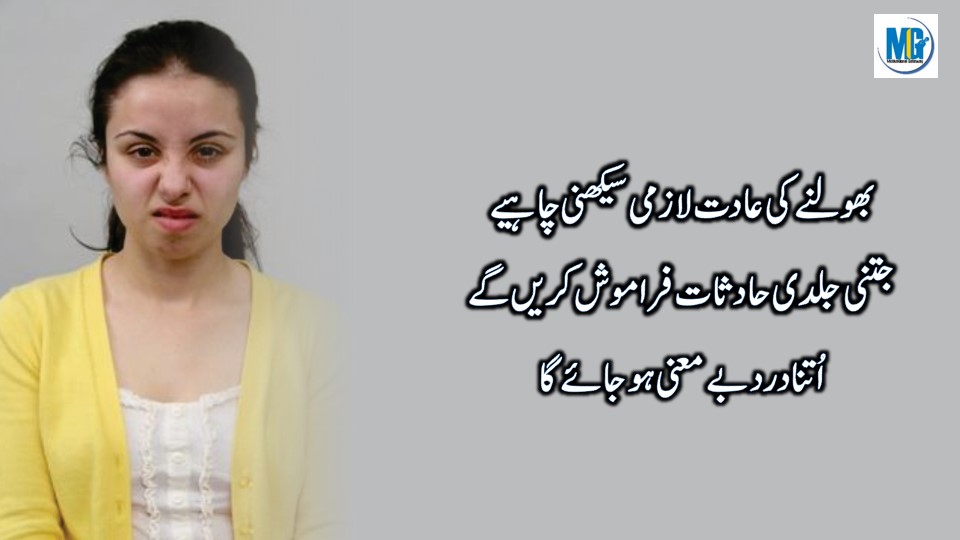 Bholny Ki Adat Lazmii Sekhni Chaihy Jitni Jldi Hadsat Framosh Krain Gay Utna Drd By Mani Ho Jay Ga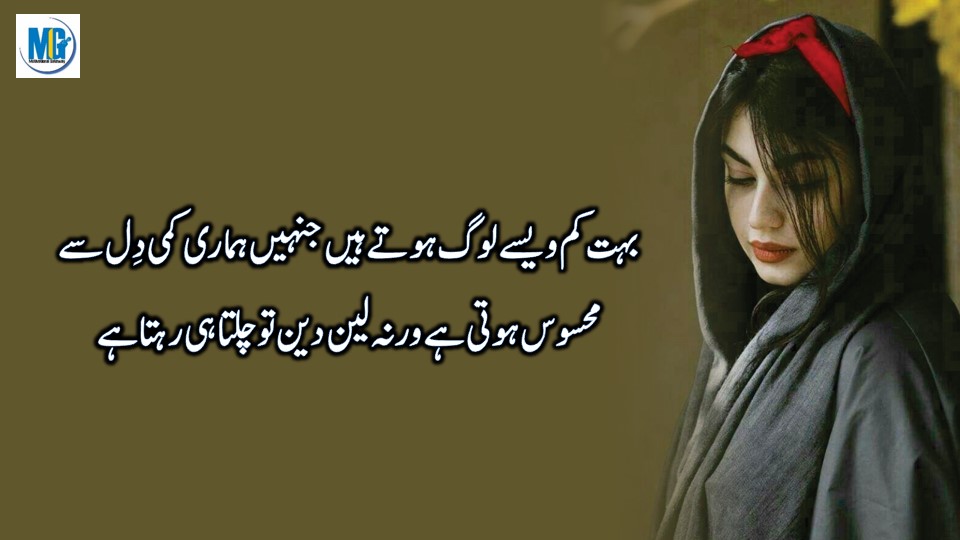 Bouth Km wesy Log Hoty Hain Jhinah Hamrii Kmi Dil Say Mehsoos Hoti Hy Werna Lain Dain To Chlata Hi Rehta Hy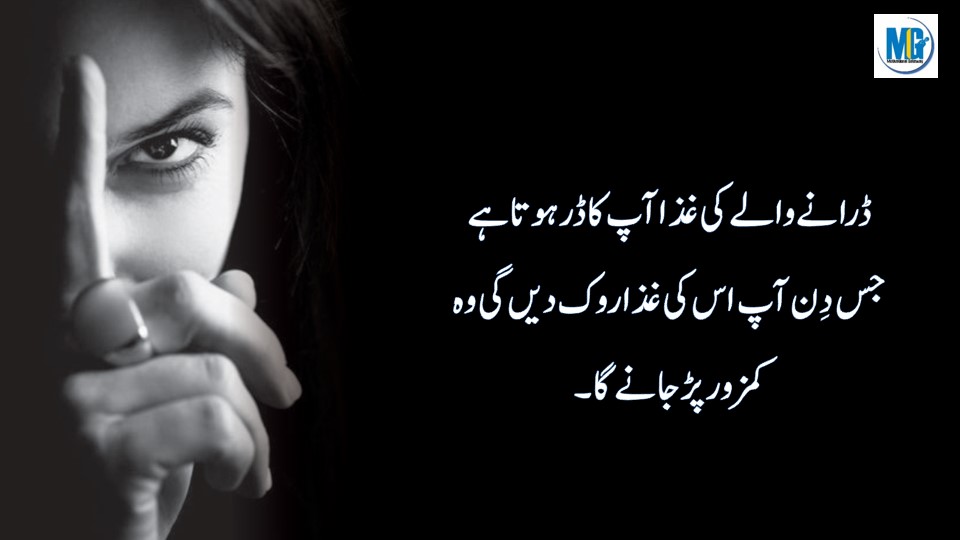 Dernay Wali Ki Ghiza Ap Ka Dr Hota Hy Jis Din Ap Us KI Ghiza Rook Dain Gay Wo Kamzor Pr Jay Ga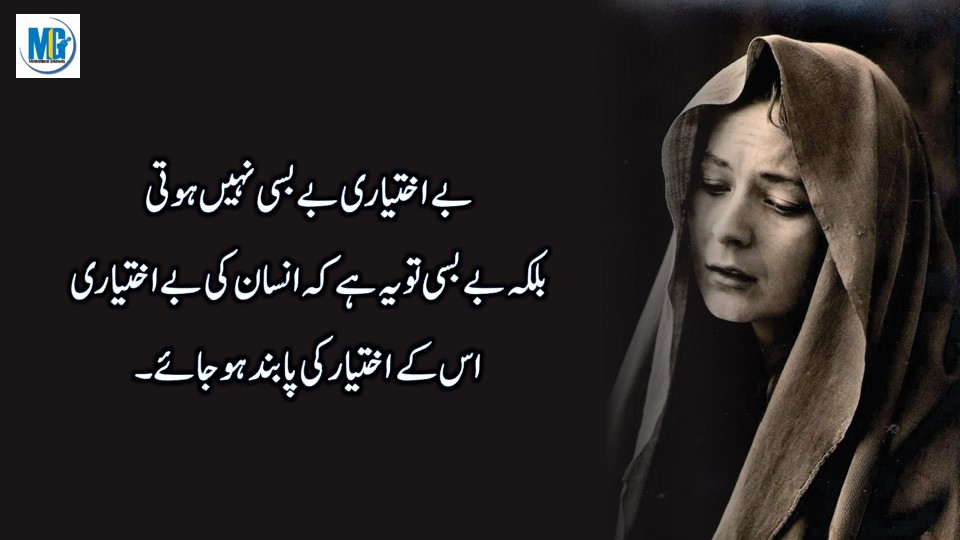 Bayikhtyari Baybsi Nh Hoti Bilk Baybsii To Ye Hy K Insan Ki Bayikhtayri Us K Ikhtyar Ki Pabnd Ho Jay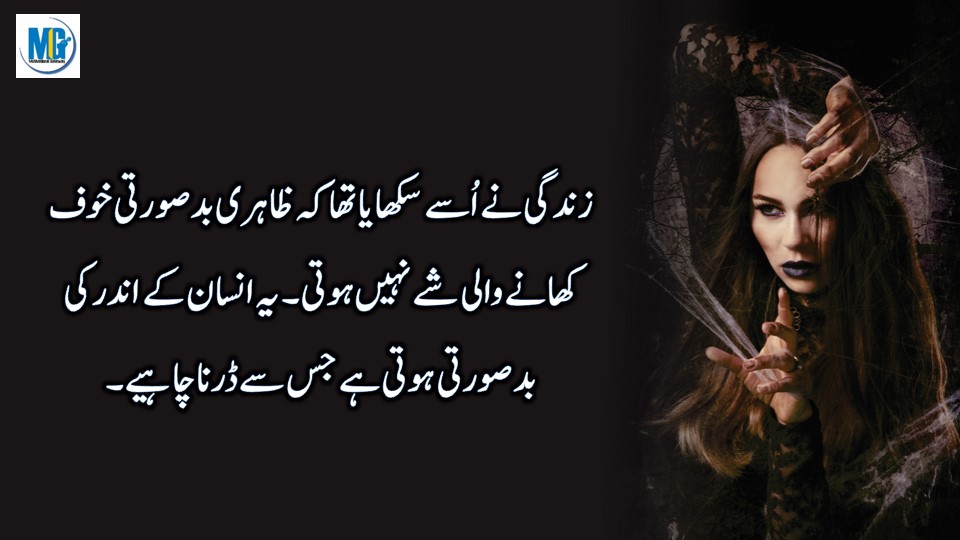 Zindagi Nay Usy Sekhyaa Tha K Zahirii Bdsurti Khof Khnay Wali Shyee Nh Hoti Ye Insan K Ander Ki Bdsurity Hoti Hy Jis Say Drna Chaihy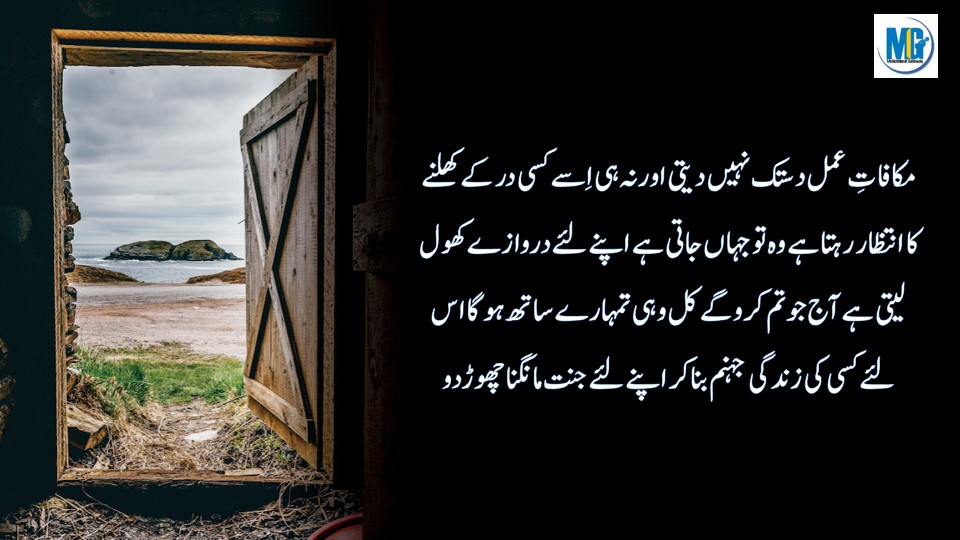 Makafte Amal Dastk Nh Deti Aor Na Hi Usy Kisi Dr K Khlny Ka Intazar Rehta Hy Wo To Jaha Jati Hy Apny Liy Derwazy Khol Leti Hy Aj Jo Tum Kro Gay Kl Wohi Thurmay Sath Ho Ga Iss Liy Kisi Ki Zindagi jahnm Bana Kr Apny Liy Janat Mangna Choor Do