About Life 37 Urdu Aqwal Collection
This post is a reminder that hope and faith are important aspects of our lives. We must never lose hope, as it is the driving force that pushes us forward ( About Life Golden Words Collection Urdu Aqwal ). This post encourages us to keep our thoughts and prayers positive and to focus on the good in our lives. We all face struggles and obstacles, but by practicing patience and perseverance, we can overcome them and achieve our goals.
This post reminds us to stay positive and to never give up on ourselves. This quote emphasizes the importance of having courage and believing in oneself. We can achieve anything we set our minds to if we have the courage and determination to see it through. This post inspires us to take risks and to be brave in our pursuits. This post reminds us that success is a byproduct of our hard work and dedication.
Instead of chasing success, we should focus on developing ourselves and becoming the best version of ourselves. When we do this, success will naturally follow .These quotes can give us the motivation we need to achieve our full potential.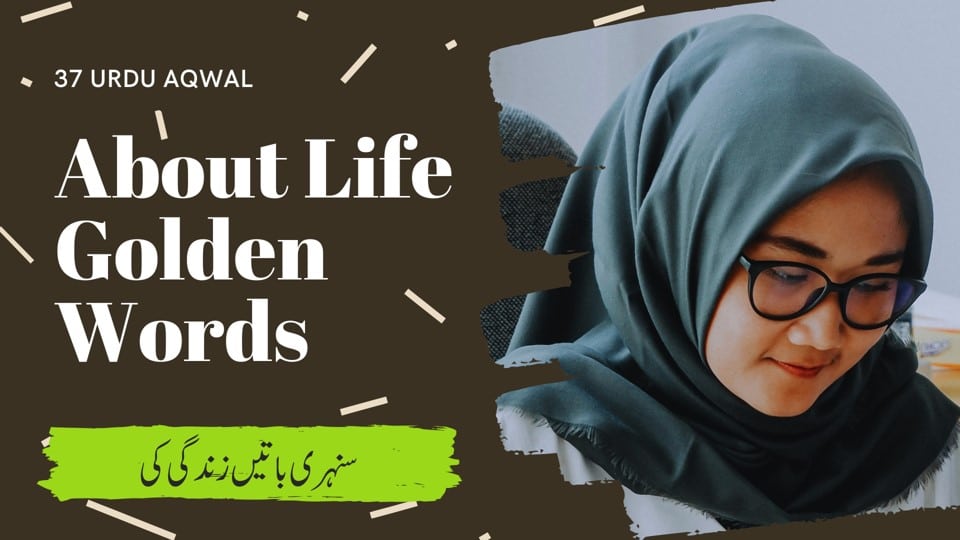 Sunehrii Batein Zindagi Ki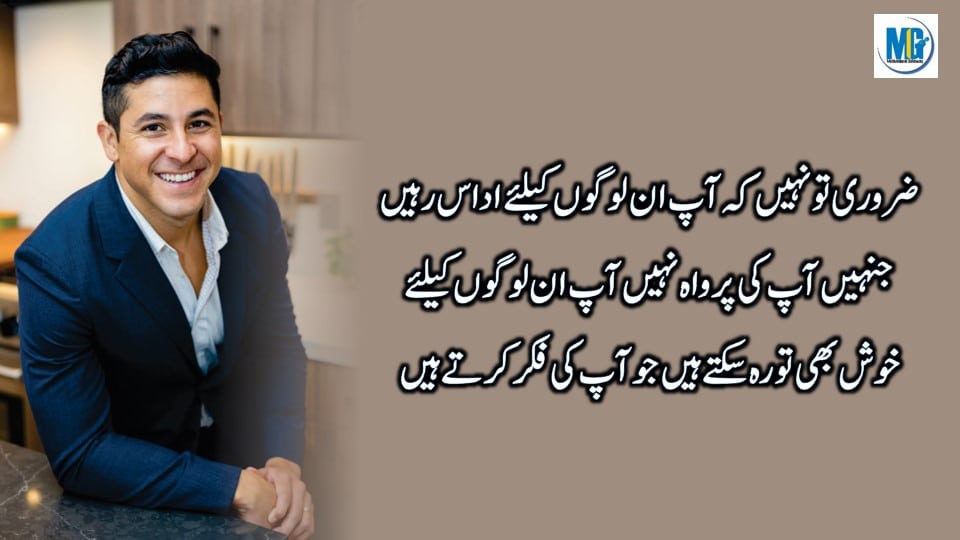 Zarori To Nh K Ap Un Logo K Liy Udas Rahain Jhinah Ap Ki Perwa Nh Ap Un Logo K Liy Kush Bhi To Reh Skty Hain Jo Ap Ki Fiker Krty Hain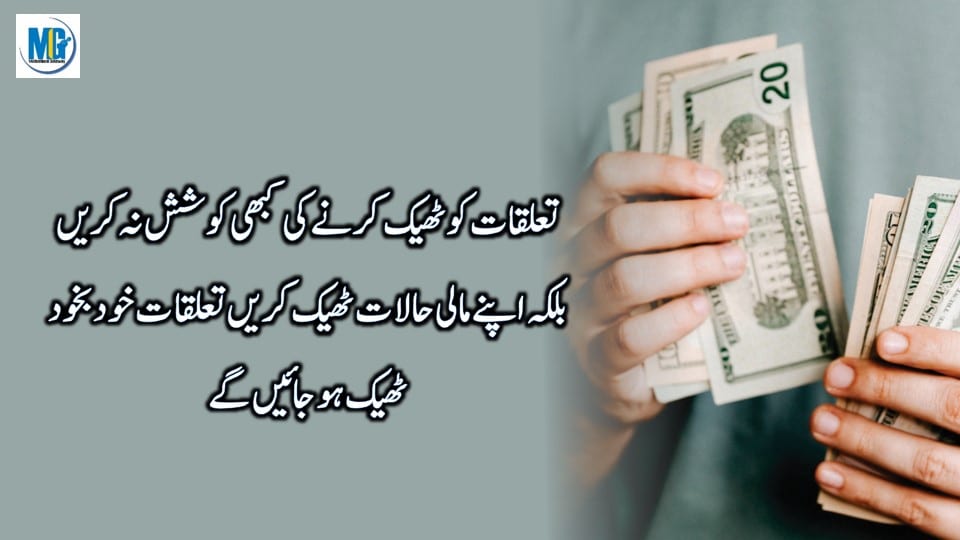 Talkat Ko Thek Krny Ki Kbhi Koshish Na Krain Bilk Apny Mali Halat Theek Krain Talakat Khud Ba Khud Theek Ho Jyn Gay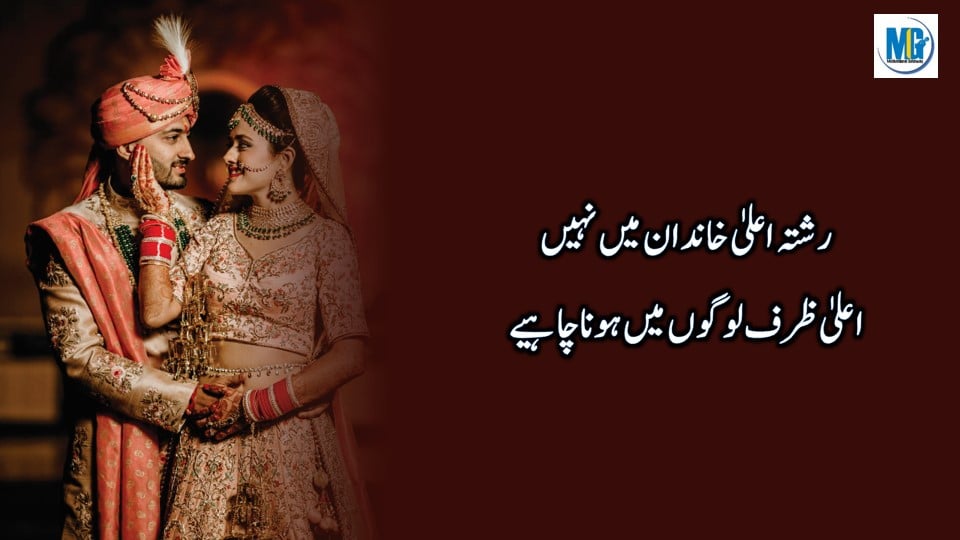 Rishta Alaa Khandan Main Nh Alaa Zerf Logo Main Hona Chahiy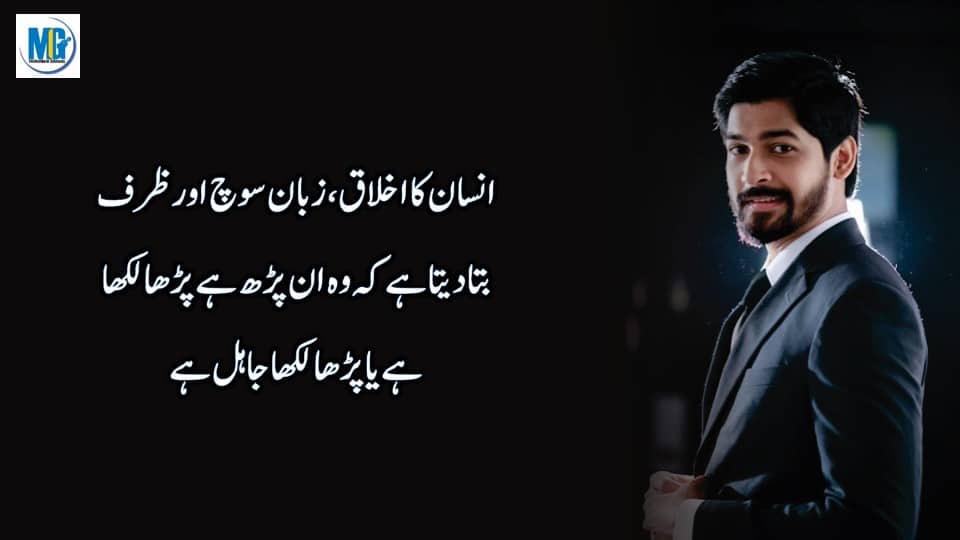 Insan Ka Ikhlak Zuban Soch Aor Zerf Bta Deta Hy K Wo Un Parh Hy Parhaa Likha Hy Ya Parha Likhaa Jahail Hy ( Deep Quotes )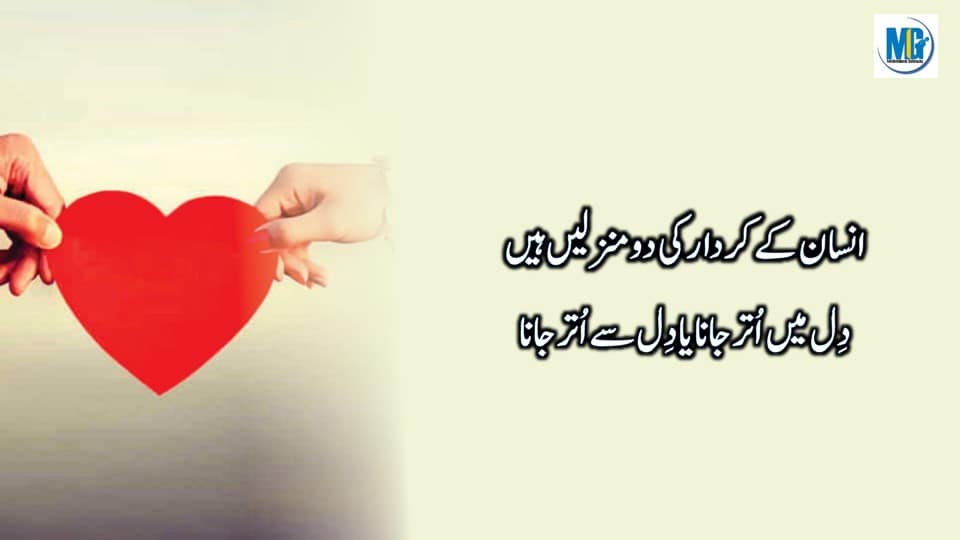 Insan K Kirdar Ki Do Mazlain Hain Dil Main Uter Jana Ya Dil Say Uter Jana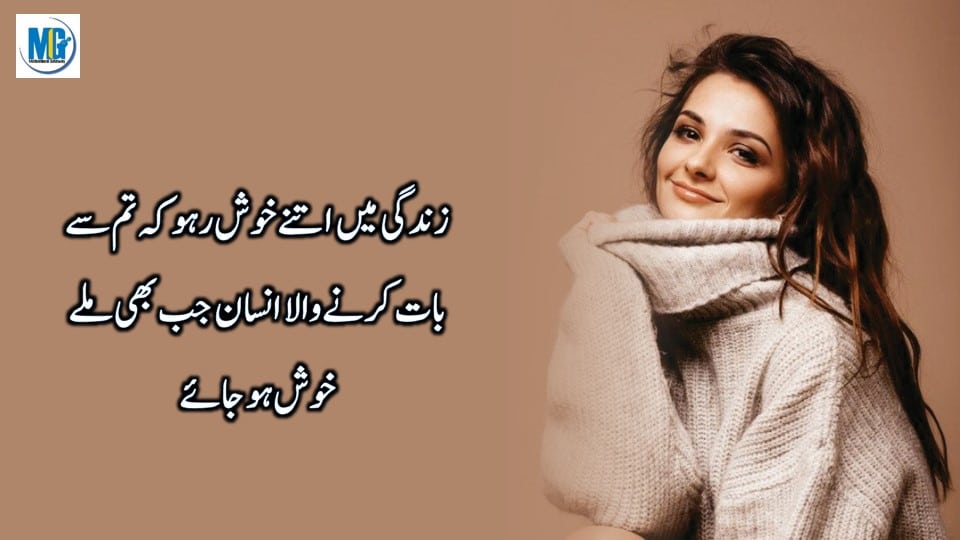 Zindagi Main Itnny Kush Raho K Tum Sy Baat Krny Wala Insan Jb Bhi Mily Kush Ho Jay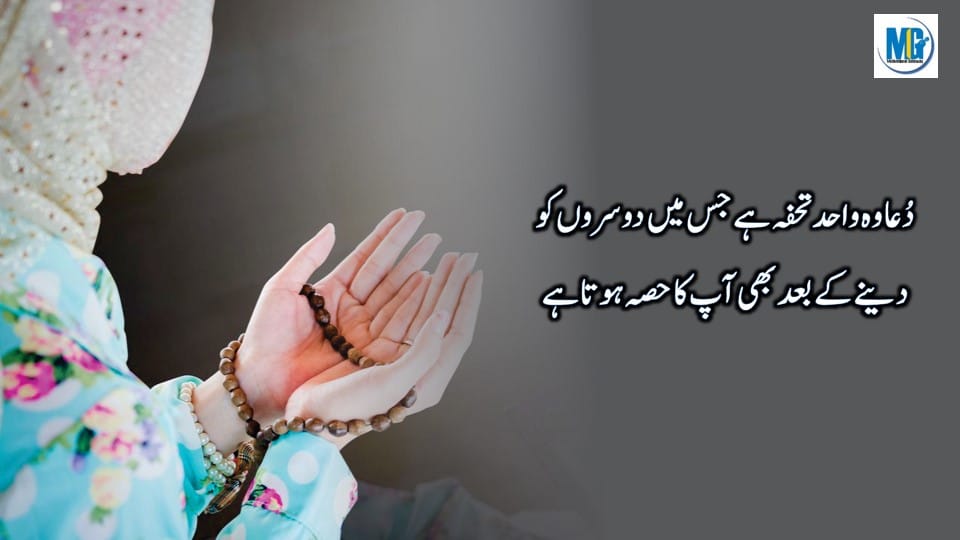 Dua Wo Thofa Hy Jis Main Dosroo Ko Deny K Bd Bhi Ap Ka Hisa Hota Hy ( Precious Quotes )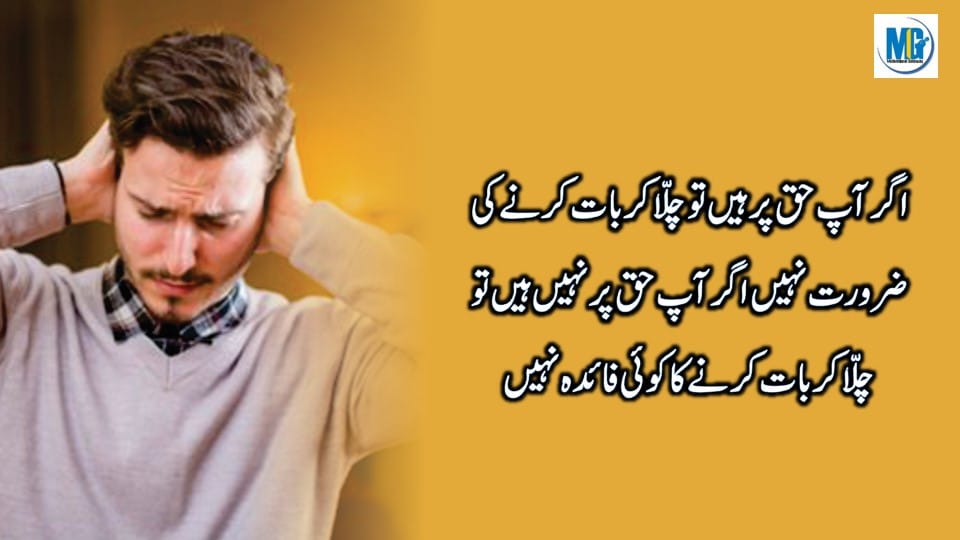 Ager Ap Hak Pr Hain To Chila Kr Baat Krny Ki Zarort Nh Ager Ap Hak Pr Nh Hain To Chila Kr Baat Krny Ka Koi Faida Nh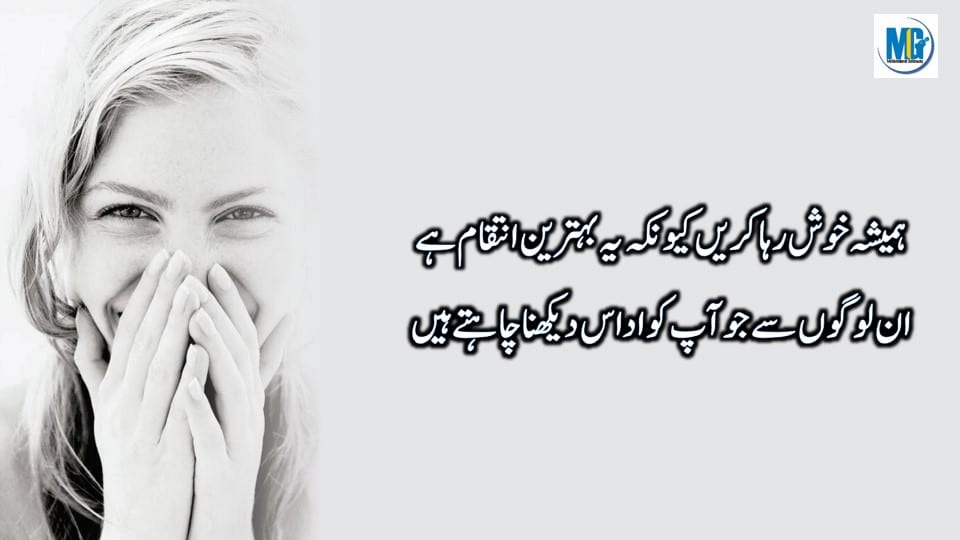 Hamesha Kush Raha Krain Qk Ye Behtreen Intakam Hy Un Logo Say Jo Ap Ko Udas Dekhna Chahty Hain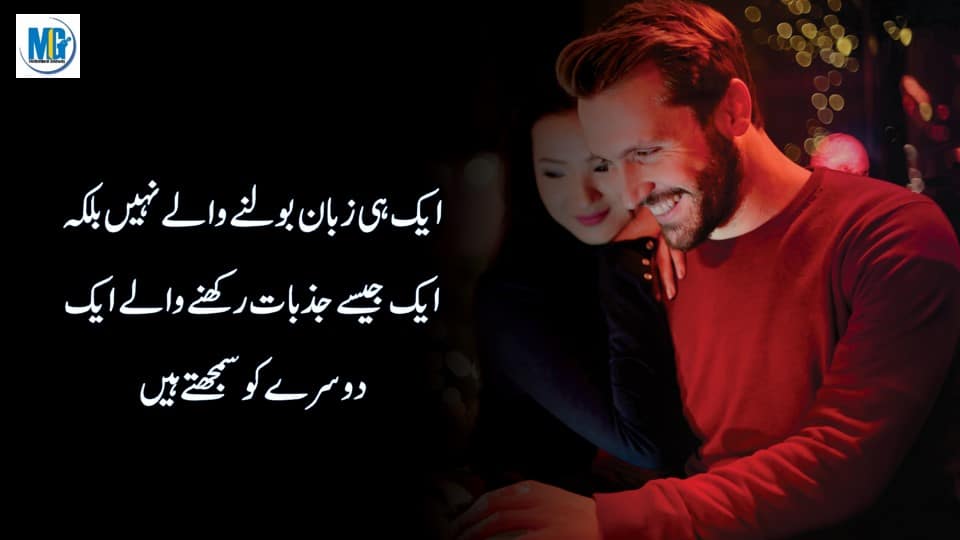 Aik Hi Zuban Bolny Waly Nh Bilk Aik Jesy Jazbat Rikhny Waly Aik Dosroo Ko Samjhty Hain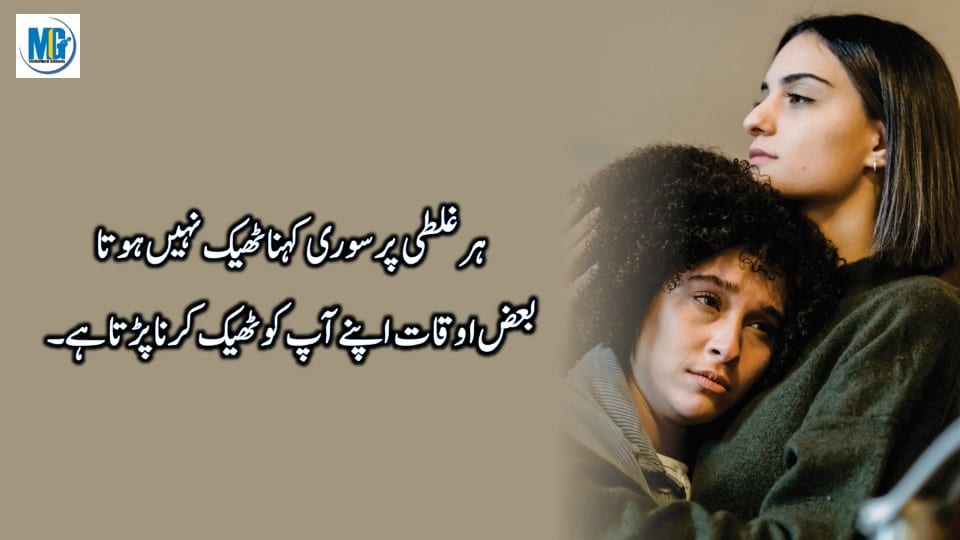 Her Ghalti Pr Sorry Kehna Thek Nh Hota Baaz Okat Apny Ap Ko Thek Krna Prta Hy ( Heart Broken Quotes )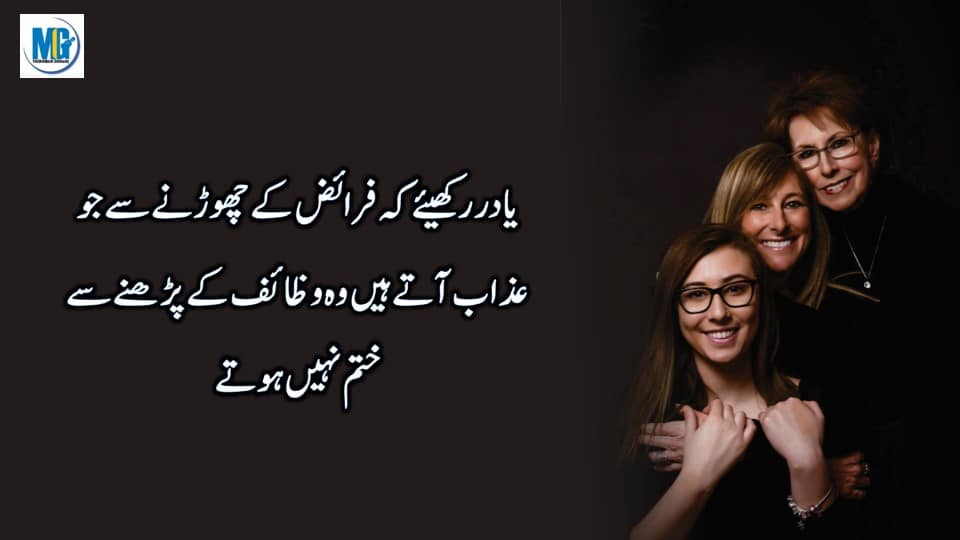 Yad Rakhiy K Feriz K Chorny Say Jo Azab Aty Hian Wo Wazief K Pherny Sy Khtm Nh Hoty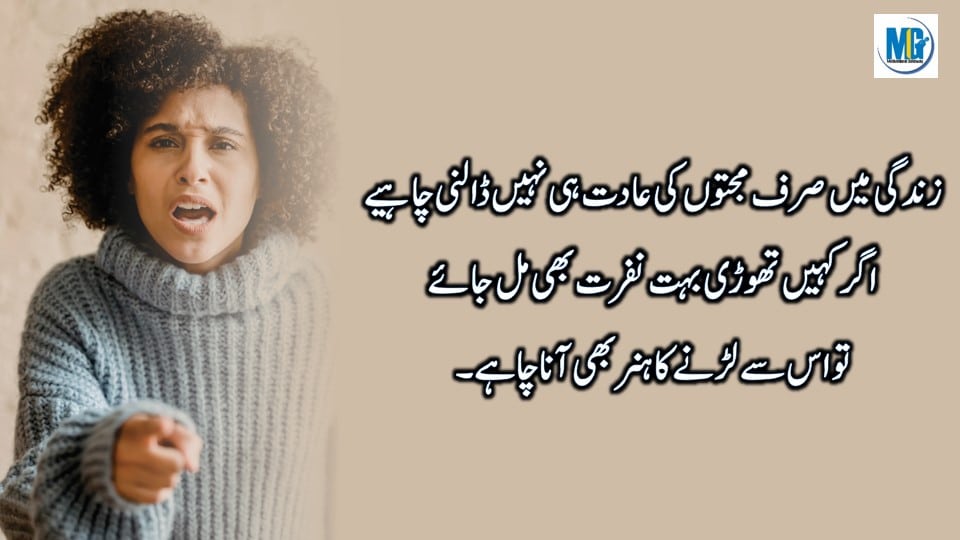 Zindagi Main Serf Muhabtoo Ki Adat Hi Nh Dalni Chaihy Ager Kehn Thori Bouth Nafrt Bhi Mil Jay To Us Say Lerny Ka Huner Bhi Anaa Chaihy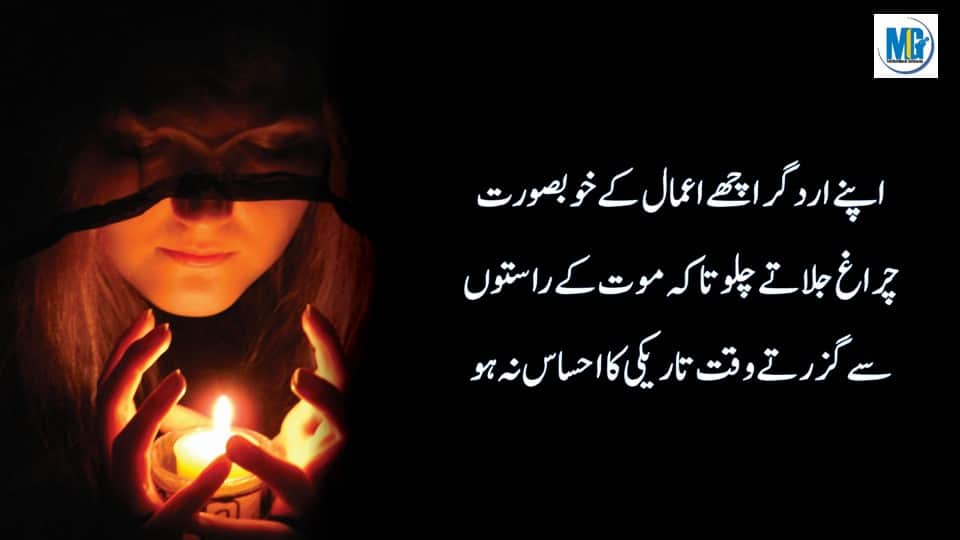 Apny Irdgird Achy Amal K Khobsurt Chragh Jalty Cholo Ta K Mot K Rastoo Say Guzerty Wkt Tareki Ka Ehsas Na Ho ( Zindagi Bdl Deny Wali Batein )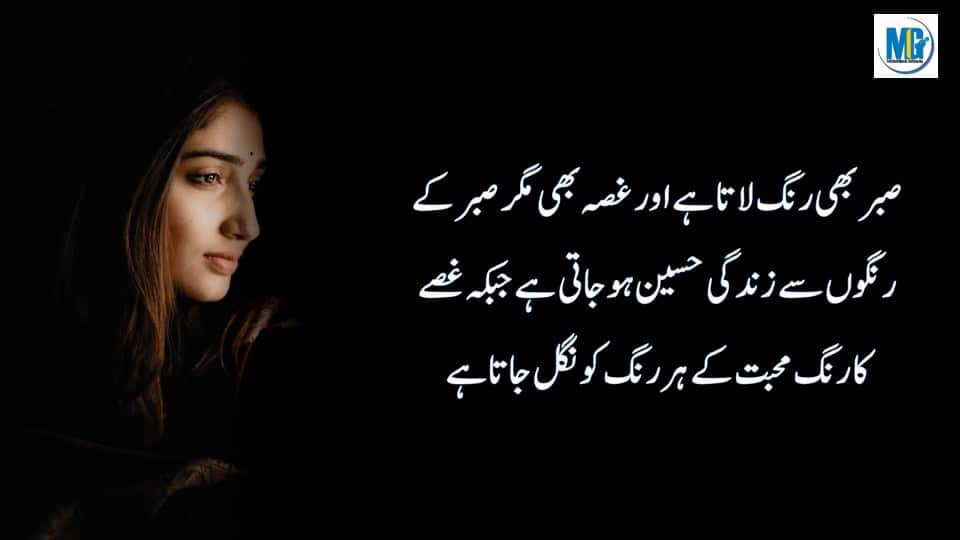 Saber Bhi Rang Lata Hy Aor Gusa Bhi Mager Saber K Rangoo Say Zyada Zindagi Haseen Ho Jati Hy Jbk Gusy Ka Rang Muhabt k Her Rang Ko Nigl Jata Hy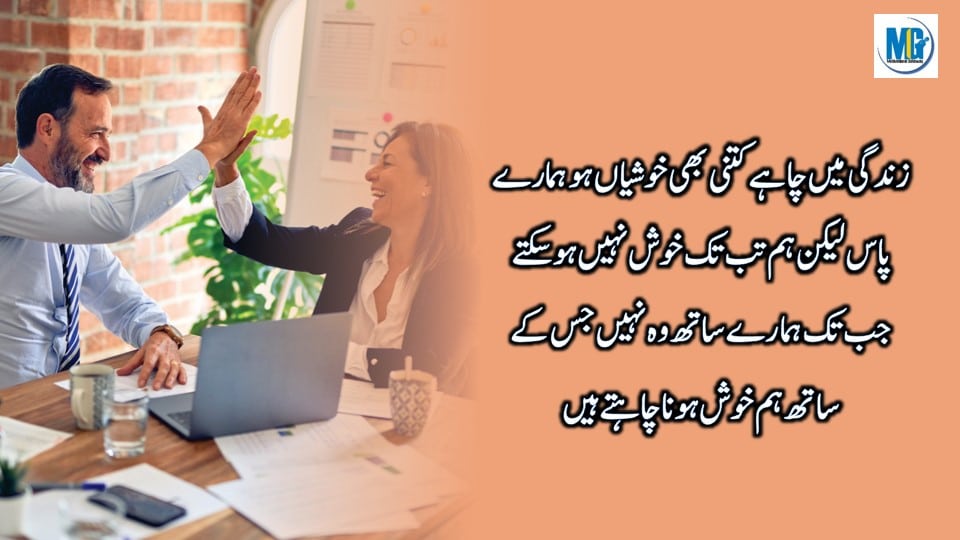 Zindagi Main Chahihy Kitni Bhi Kushyaa Ho Hamry Paass Lkn Ham Tb Tk Kush Nh Ho Skty Jb Tk Hamry Sath Wo Nh Jis K Sath Ham Kush Hona Chahty Hain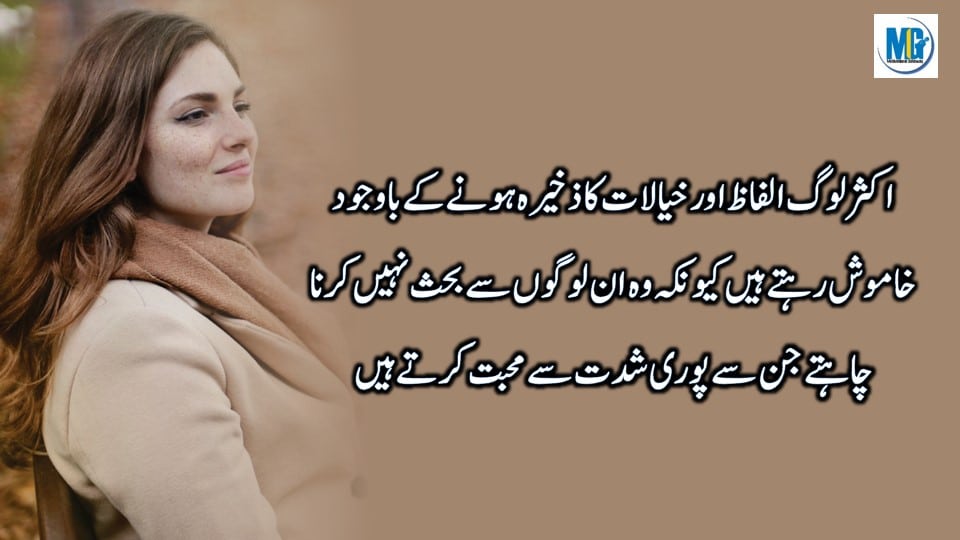 Akser Log Alfaz Ao Khyalt Ka Zakhera Hony K Bawjood Khamosh Rehty Hain Qk Wo Un Logo Say Behs Nh Krna Chahty Jin Say Pori Shidadt Say Muhabt Krty Hain (Love Quotes )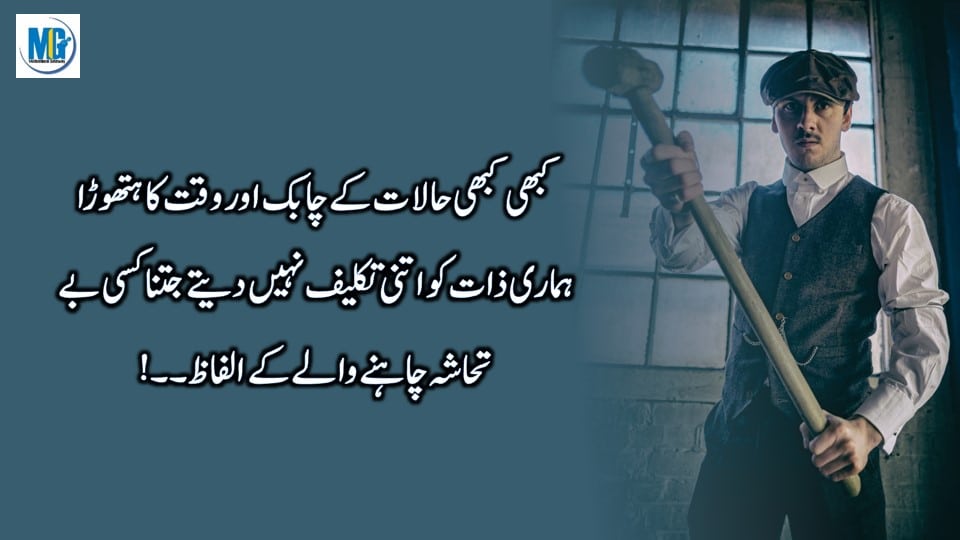 Kbhi Kbhi Halt K Chabk Aor Wkt Ka Hathora Hamri Zaat Ko Itni Taklef Nh Dety Jitna Ksii Baytasha Chahny Waly K Alfaz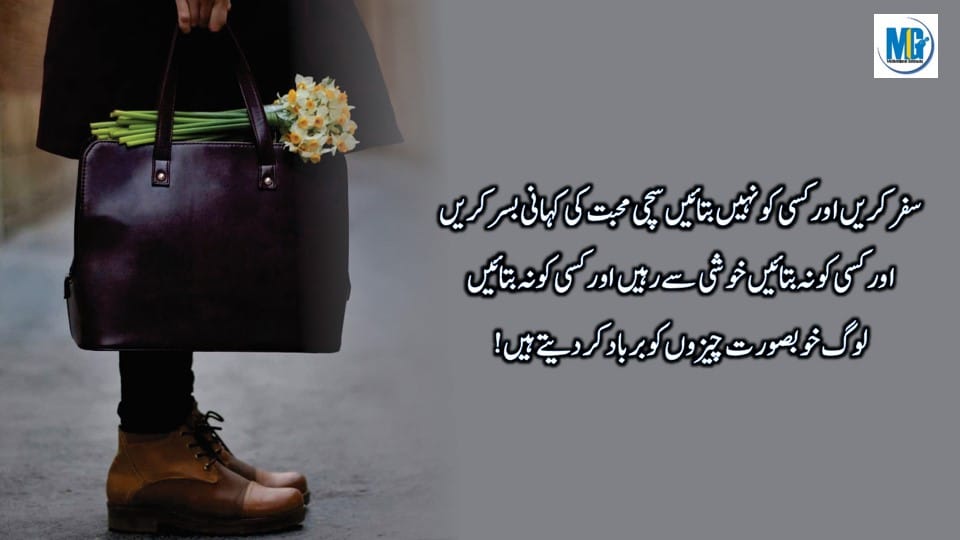 Safer Krain Aor Kisi Ko Nh Btyn Sachi Muhabt Ki Kahani Baser Krain Ar Kisi Ko Na Batyn Kushi Say Rahin Aor Kisi Ko Na Btyn Log Khobsurt Chezoo Ko Berbd Kr Dety Hain ( Life Changing Quotes )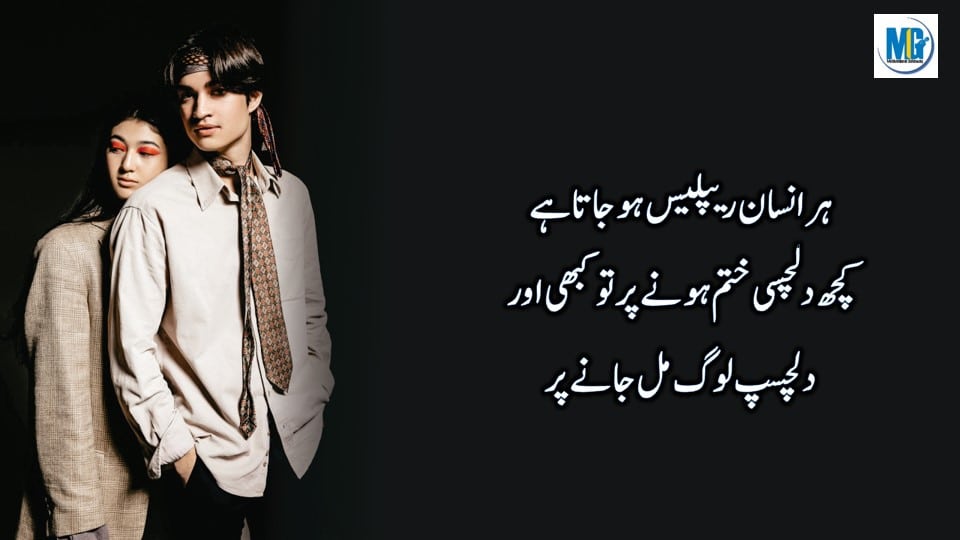 Her Insan Replace Ho Jata Hy Kuch Dilchispi Khtm Hony Pr To Kbhi Aor Dilshisp Log Mil Jany Pr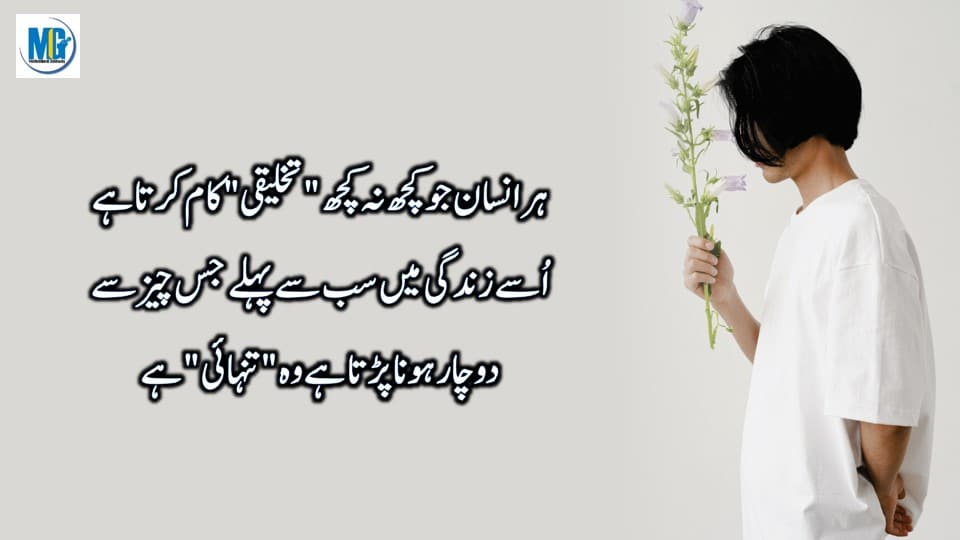 Her Insan Jo Kuch Na Kuch Takhleki Kam Krta Hy Usy Zindagi Main Sb Say Pehly Jis Cheez Say Do Chaar Hona Prta Hy Tanhii Hy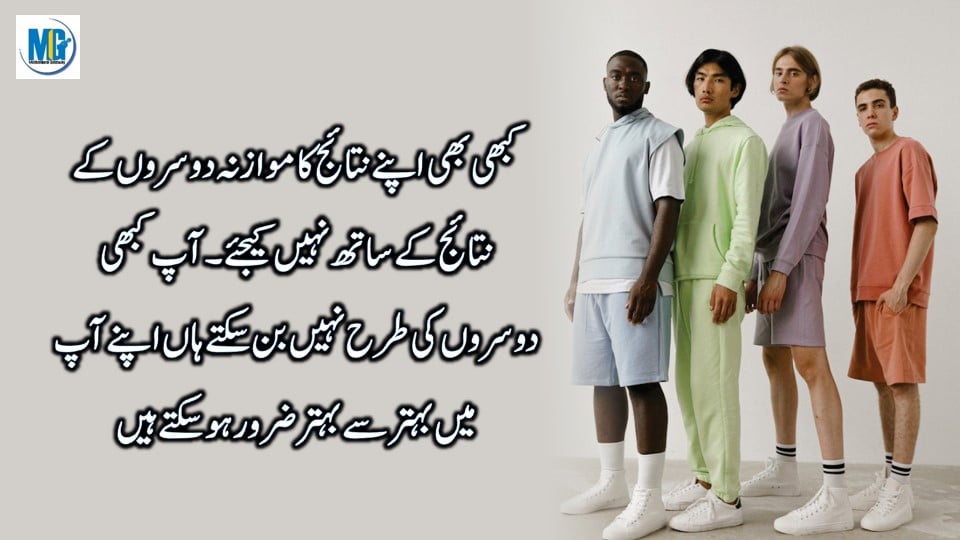 Kbhi Bhi Apny Natyje Ka Mawzna Dosro K Natyje K Sth Nh Kejiay Ap Kbhi Dosroo Ki Thraa Nh Bn Skty Haa Apny Ap Main Behtr Sy Behtr Zaroor Ho Skty Hain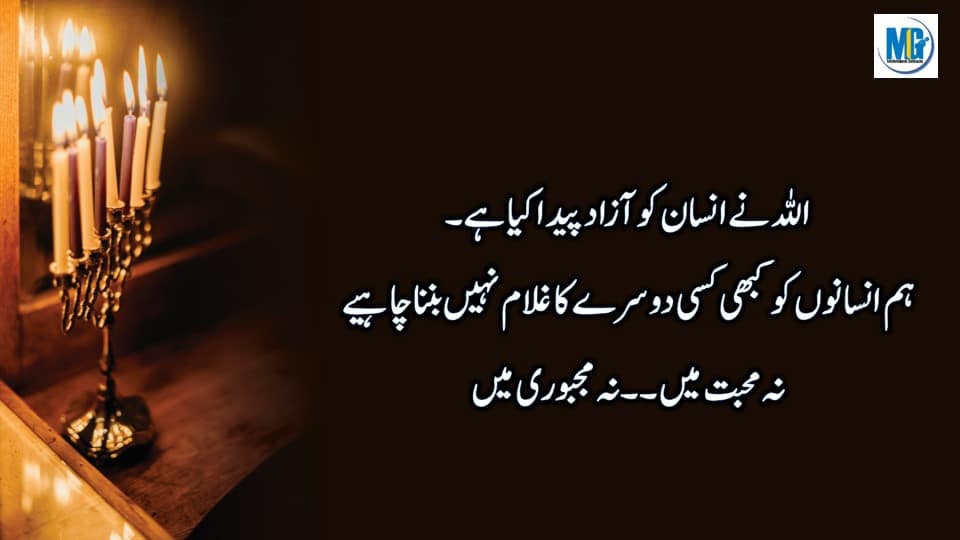 Allah Nay Insan Ko Azad Peda Kya Hy Ham Insano Ko Kbhi Kisi Dosry Ko Gulam Nh Banaaa Chaihy Na Muhabt Main Na Majbori Main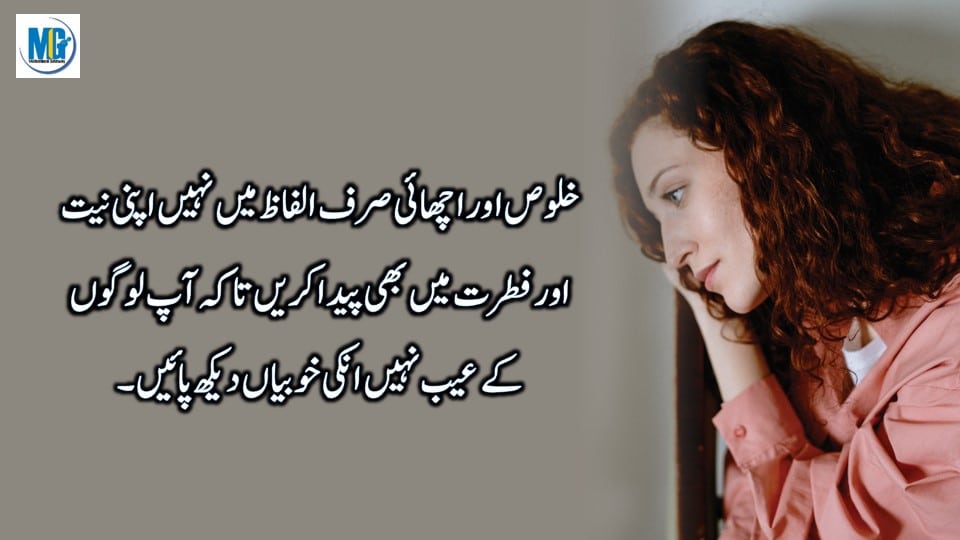 Khalos Aor Achii Serf Alfaz Main Nh Apni Neyat Aor Fitrat Main Bhi Peda Krain Ta K Ap Logo K Aib Nh Unki Khobyaa Dekh Pyn ( True Words )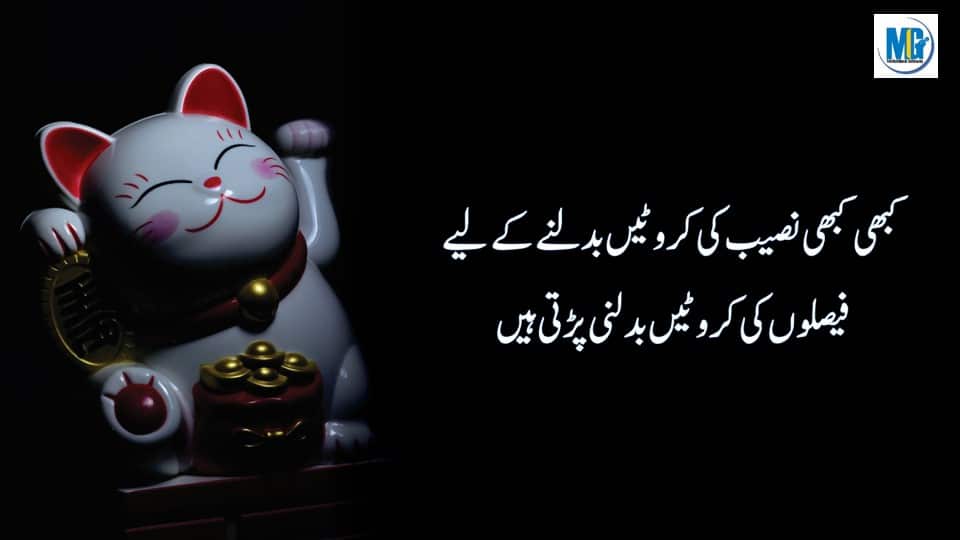 Kbhi Kbhi Naseeb Ki Kerwtain Bdlny K LIy Fesloo Ki Kerwtain Bdlni Prti Hain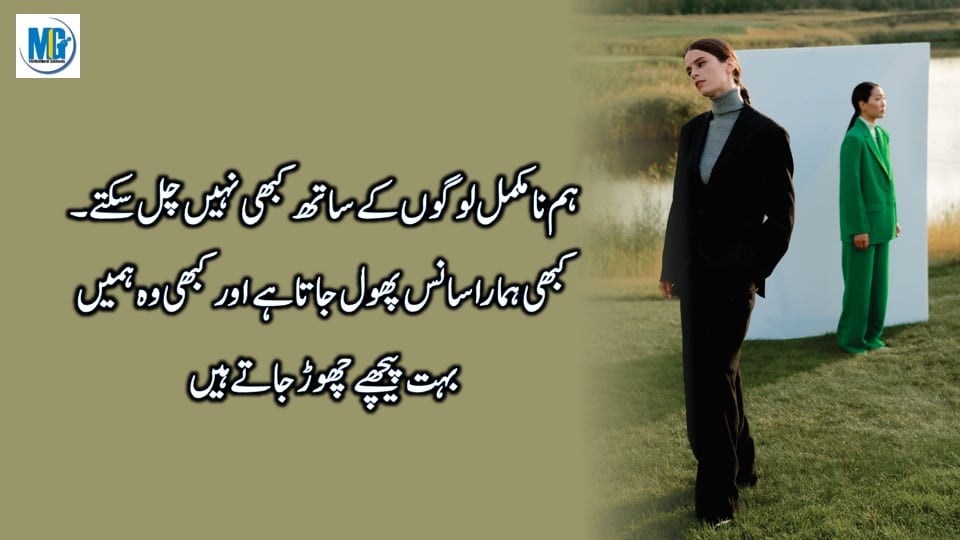 Ham Na Mukaml Logo K Sath Kbhi Nh Chl Skty Kbhi Hamraa Sans Phool Jata Hy Aor Kbhi Wo Hamain Bouth Peachy Chor Jaty Hain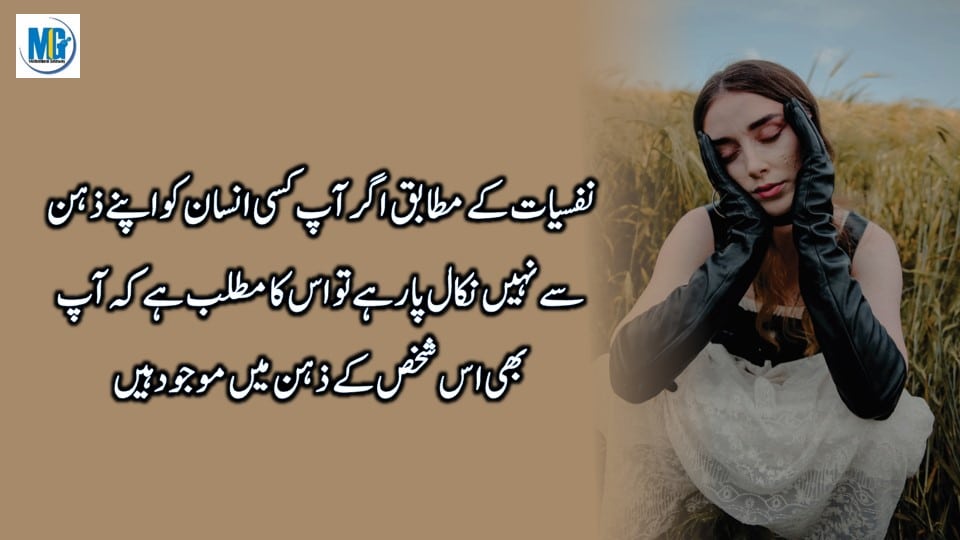 Nafsyat K Mutabik Ager Ap Kisi Insan Ko Apny Zehn Say Nh Nikl Paa Rhy Iss Ka Matlb Hy K Ap Bhi Iss Shakhsh K Zehn Main Mojood Hain ( Deep Lines Urdu Quotes )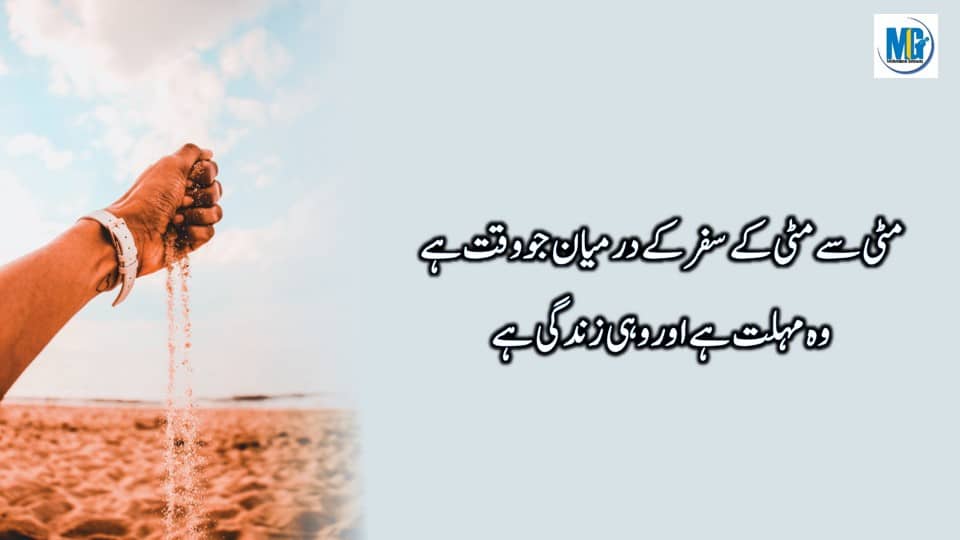 Matii Say Matii K Safer K Dermyan Jo Wkt Hy Wo Muhalt Hy Aor Wohi Zindagi Hy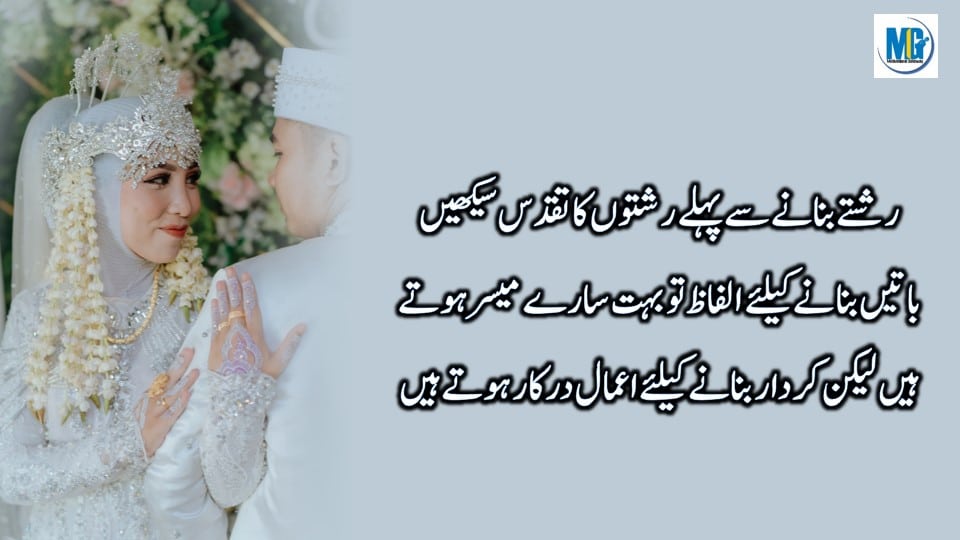 Rishty Banany Sy Pehly Rishto Ka Takdus Sekhain Batein Banany K Liy Alfaz To Bouth To Bouth Sary Measyer Hoty Hain Lkn Kirdar Bnany K Liy Amal Dirkar Hoty Hain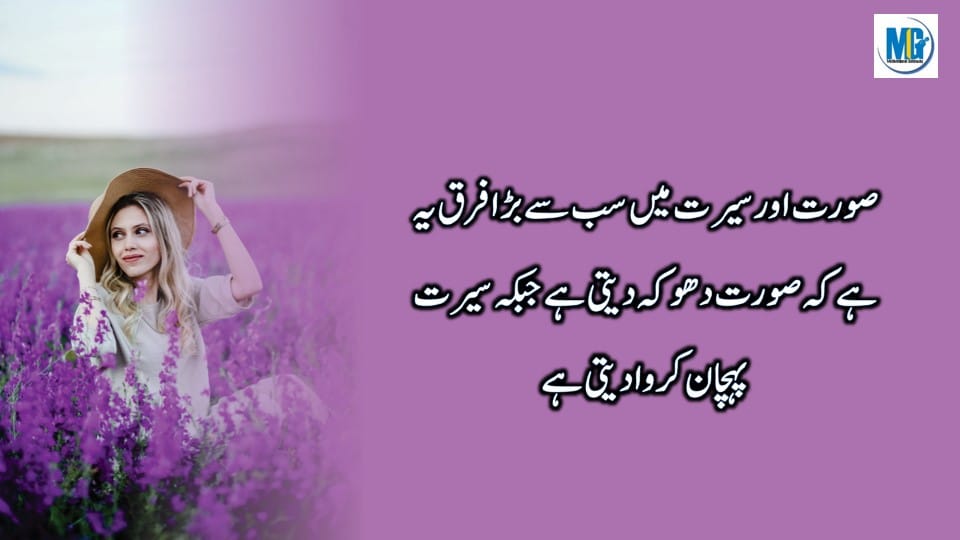 Sorat Aor Serat Main Sb Say Bra Frk Ye Hy K Sorat Dhoka Deti Hy Jbk Serat Pechan Kerwa Deti Hay ( Inspirational Quotes )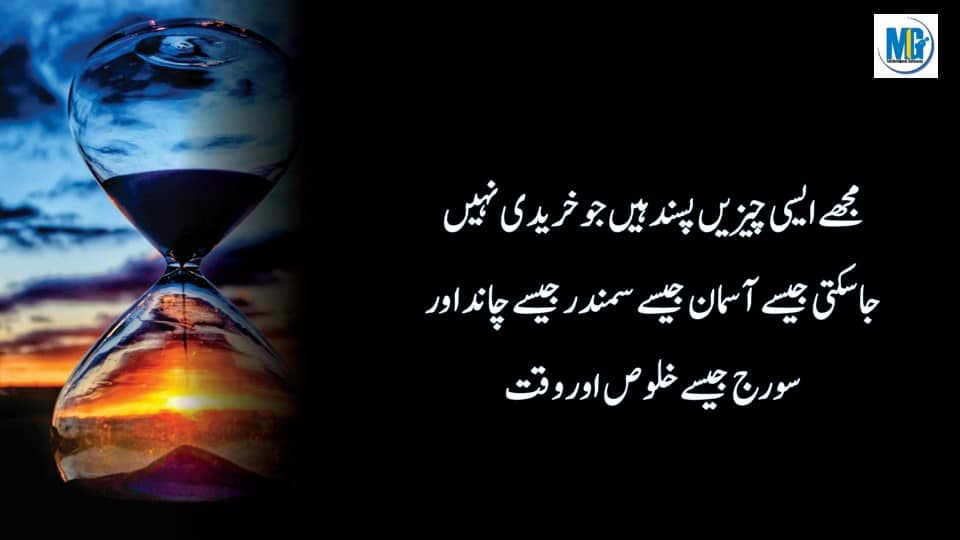 Mughy Asi Chezain Pasnd Hain Jo Kherdi Nh Ja Skti Asman Jesy Chand Aor Sorj Jesy Khols Or Wkt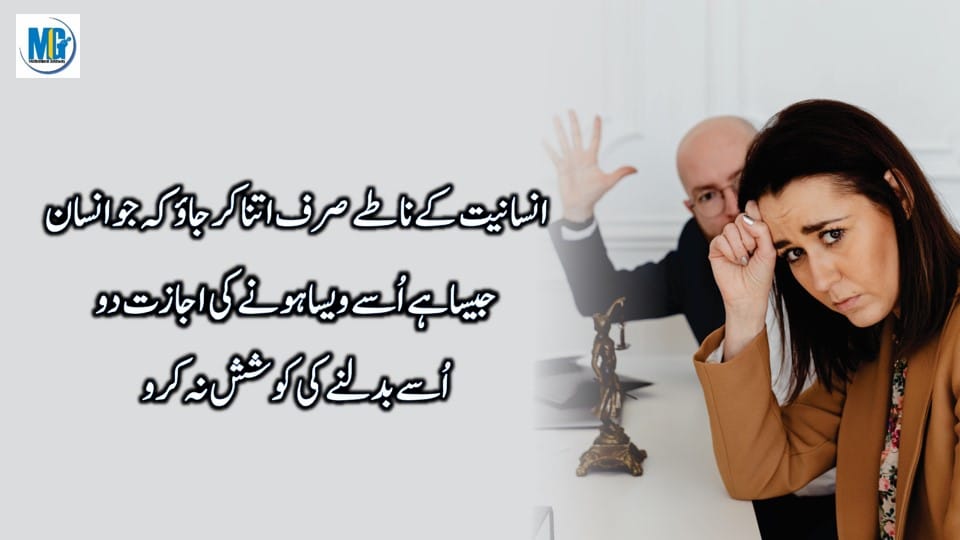 Insanyat K Naty Serf Itna kr Jaoo Jo Insaan Jesa Hy Usy Wesa Hony Ki Ijazt Do Usy Bdlny Ki Koshihs Na Kro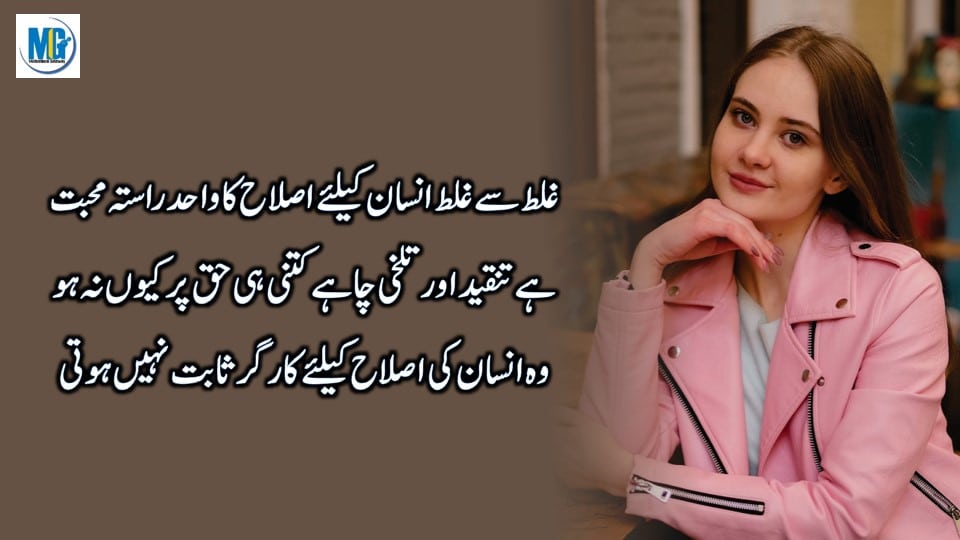 Ghalt Sya Ghalt insan K Liy Islh Ka Wahid Rista Muhabt Hy Tankeed Aor Talkhii Chahy Kitni Hi Hak Pr Q Na Ho Wo Insan Ki Islah K Lily Karger Sabit Nh Hoti ( Sachi Batein Beautiful Quotes )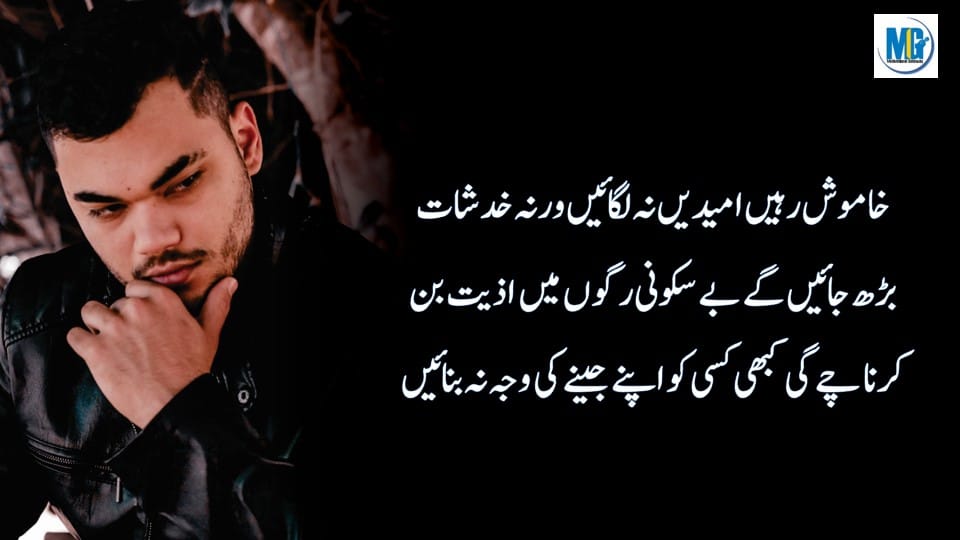 Khamosh Rahina Umeed Na Lgyn Werna Khadshat Barh Jtn Gay Baskoni Rigoo Main Izeat Bn Kr Nahcy Gi Kbhi Kisi Ko Apny Jeny Ki Wja Na Bnyn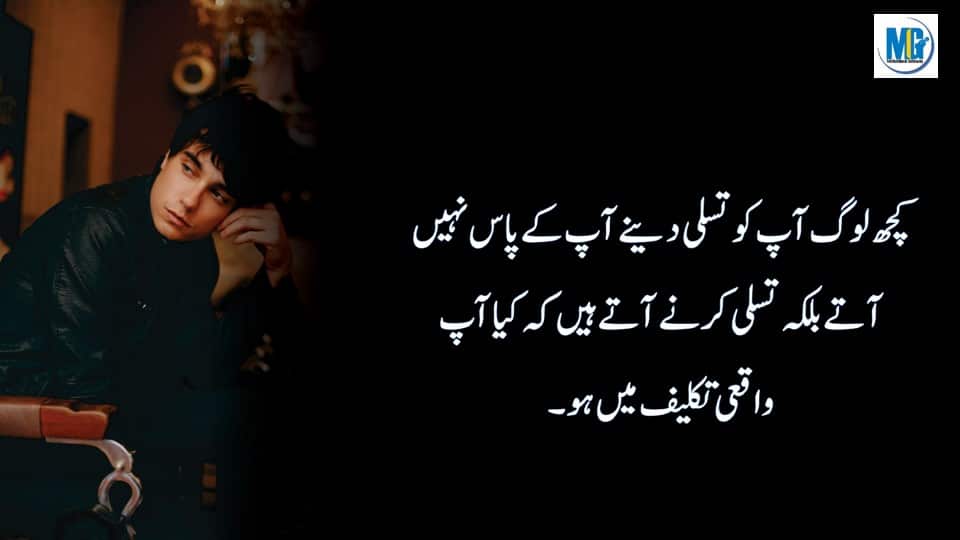 Kuch Log Ap Ko Taslii Deny Ap K Pass Nh Aty Bilk Tasli Krny Aty Hain K Kya Ap Wkai taklf Main Ho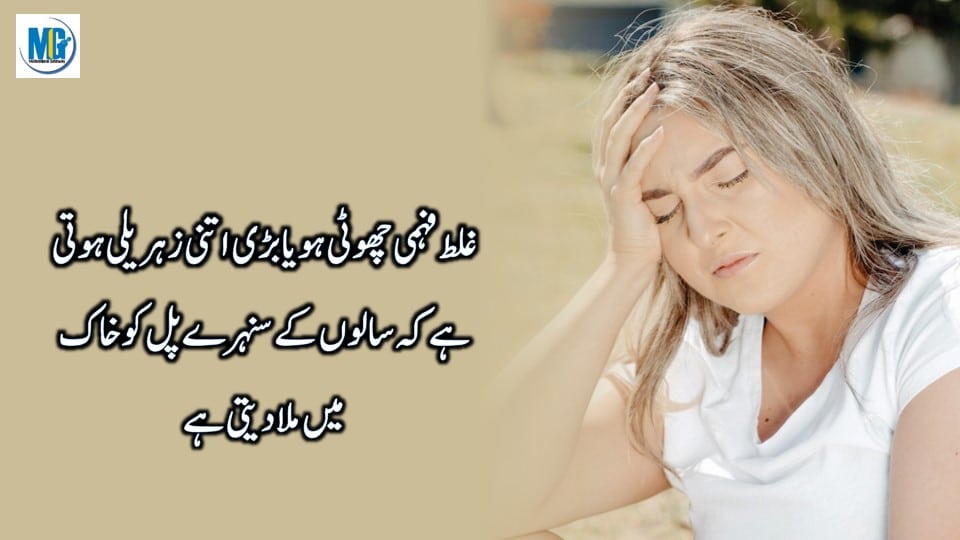 Ghalt Fehmi Choti Ho Ya Bri Itni Zahrli Hoti Hy K Saloo K Sunehrii Pal Ko Khak Main Mila Deti Hy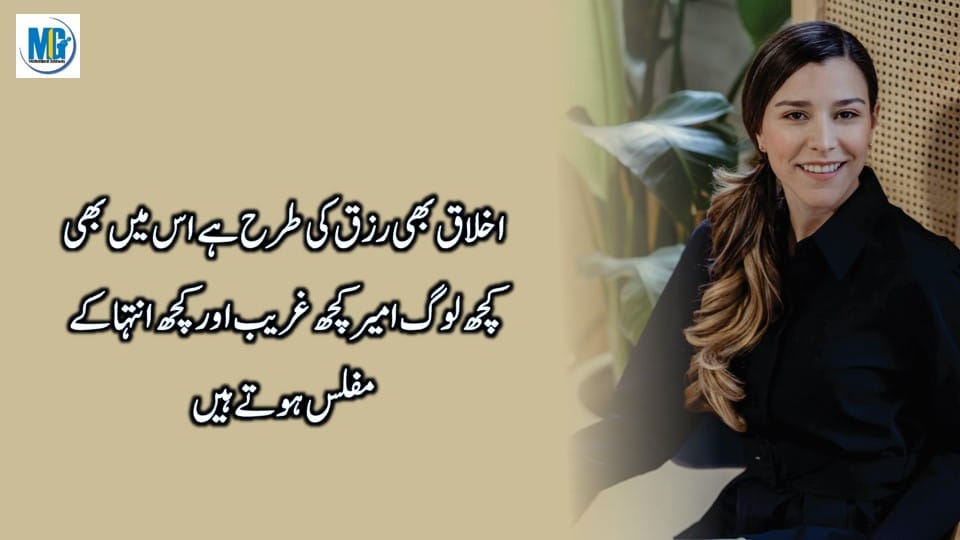 Ikhlak Bhi Rizk Ki Thra Hota Hy Iss Main Bhi Kuch Log Ameer Kuch Log Ghreeb Aor Kuch Intaha K Mufls Hoty Hain ( Deep Quotes )