Urdu Aqwal E Zareen (Duniaa Waloo Ki Anokhii Batein_
This poste teaches us that both tough times and good times are challenging in their own ways and we should learn from both( Duniaa Waloo Ki Anokhii Batein, Urdu Aqwal e Zareen) .This poste highlights the importance of following our own beliefs and having confidence in our own vision of the world.
Quotes are a powerful tool that can awaken our minds, touch our hearts, and transform our lives. They have the ability to communicate a powerful message in just a few words .best Urdu life quotes that will inspire you to be the best version of yourself .This poste means that sometimes, despite our best efforts, we may not achieve what we were waiting for.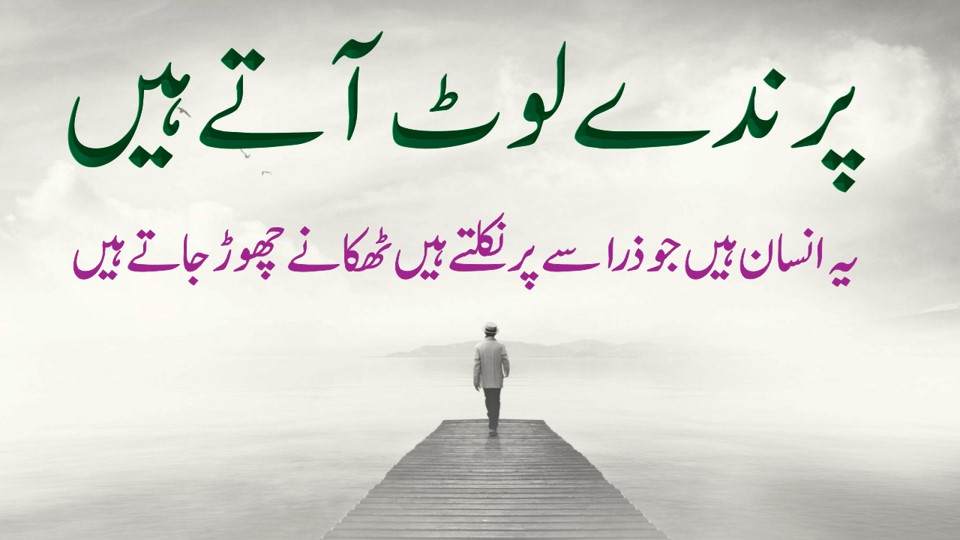 Prinday Loot Atyy Hian Ye Insan Hain Jo Zara Say Pr Niklty Hain Thikny Choor Jaty Hain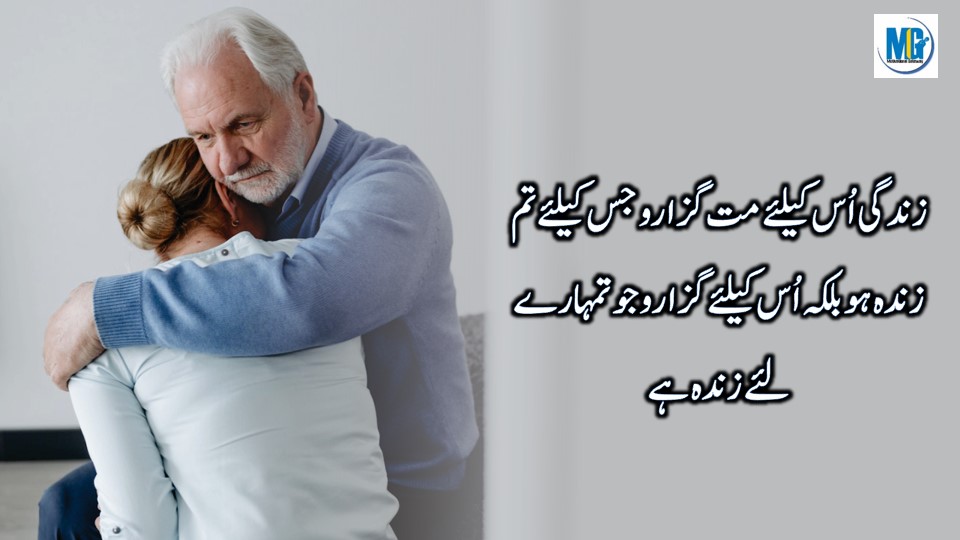 Zindagi Us K Liy Maat Guzaroo Jiss K Liy Tum Zindaa Ho Bilk Us K Liy Guzaroo Jo Thumary Liy Zinda Hy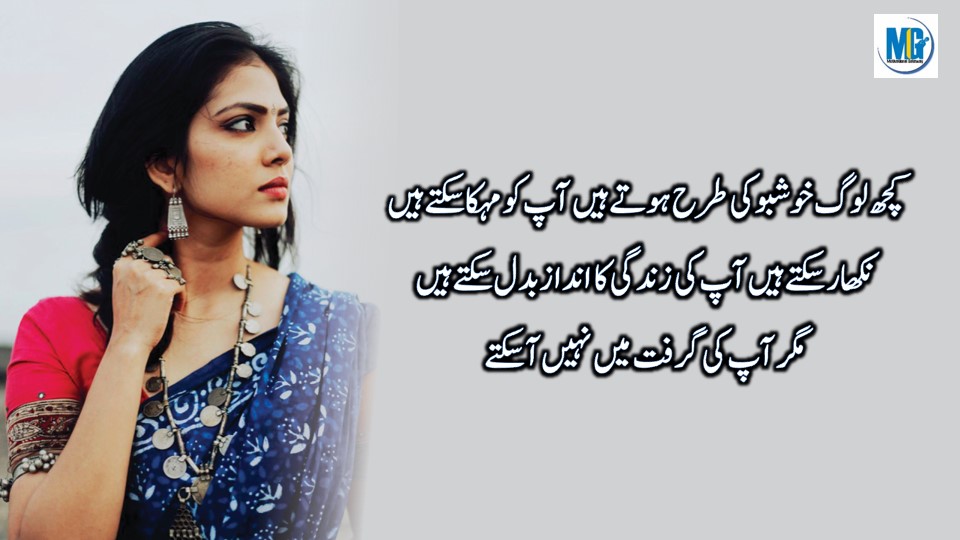 Kuch Log Kushboo Ki Thraa Hoty Hain App Ko Mekhaa Skty Hian Nikhar Skty Hain AP Ki Zindagii Ka Andazz Bdl Skty Hian Mager Ap Ki Grift Main Nh Aa Skty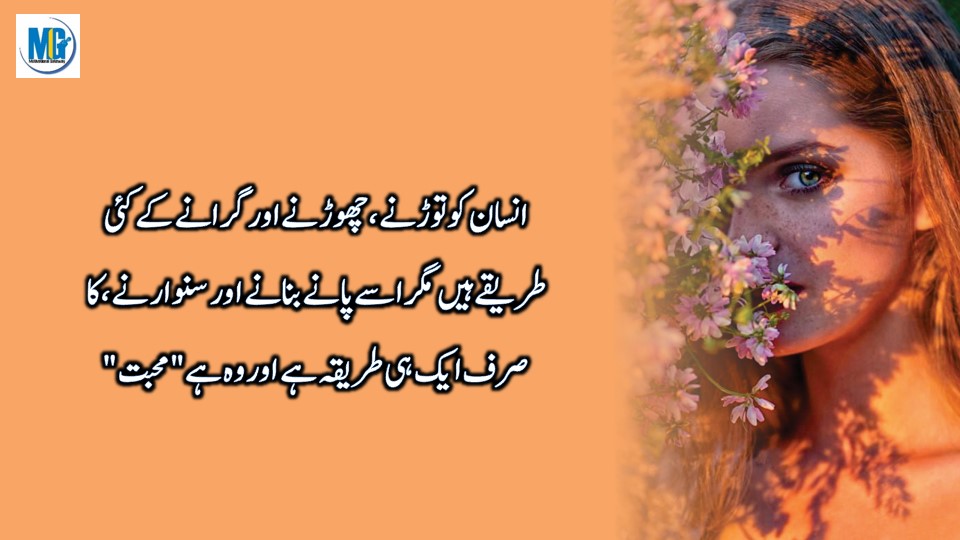 Insan Ko Torny Chorny Aor Girany K Kyii Tareky Hian Mager Usy Pany Bnany Aor Sunwrny Ka Serf Aik Hi Tarekka Hy Aor Wo Hy Muhabt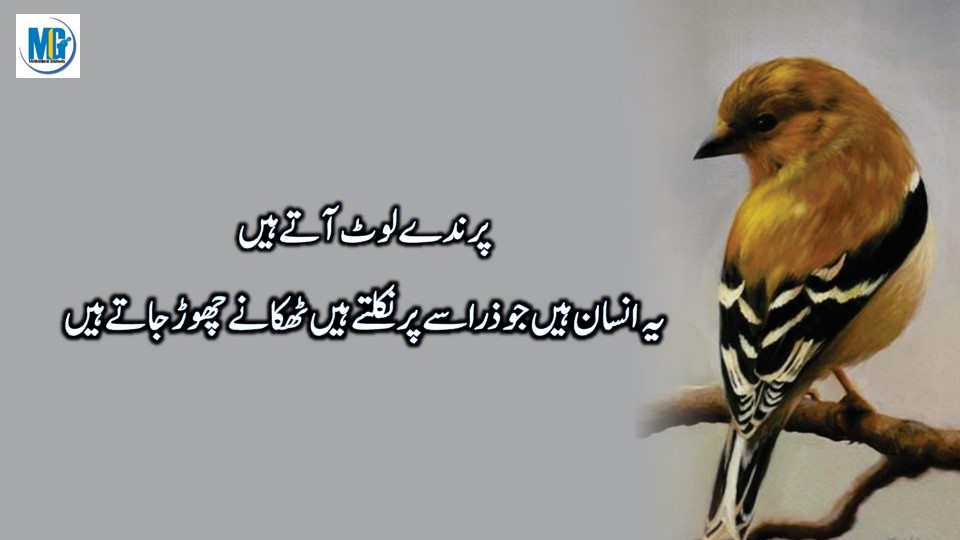 Prinday Loot Atyy Hian Ye Insan Hain Jo Zara Say Pr Niklty Hain Thikny Choor Jaty Hain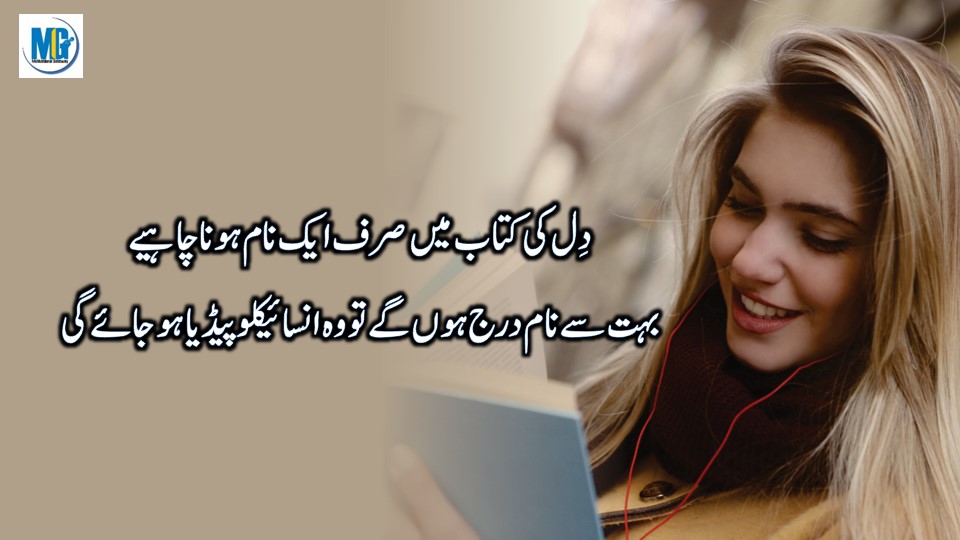 Dil Ki Kitab Main Serf Aik Nam Hona Chahiy Bouth Say Naam Drj Hoo Gay To Wo Insyclopedyiaa Ho Jay Gi ( Quotes In Urdu )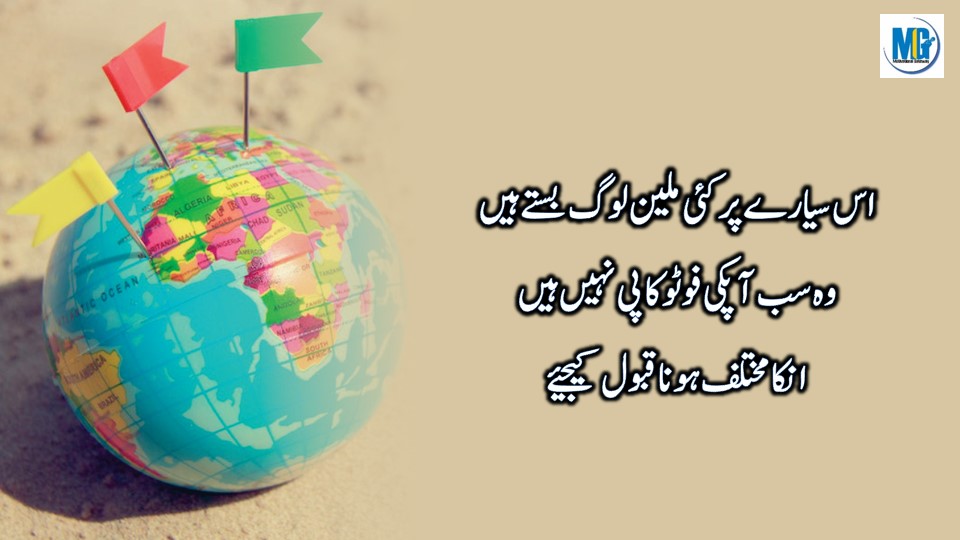 Iss Sayary Pr Kyii Melion Log Bsty Hian Wo Sb Apkii Photocopy Nh Hain Inkaa Mukhtlf Hona Kabool Kejiay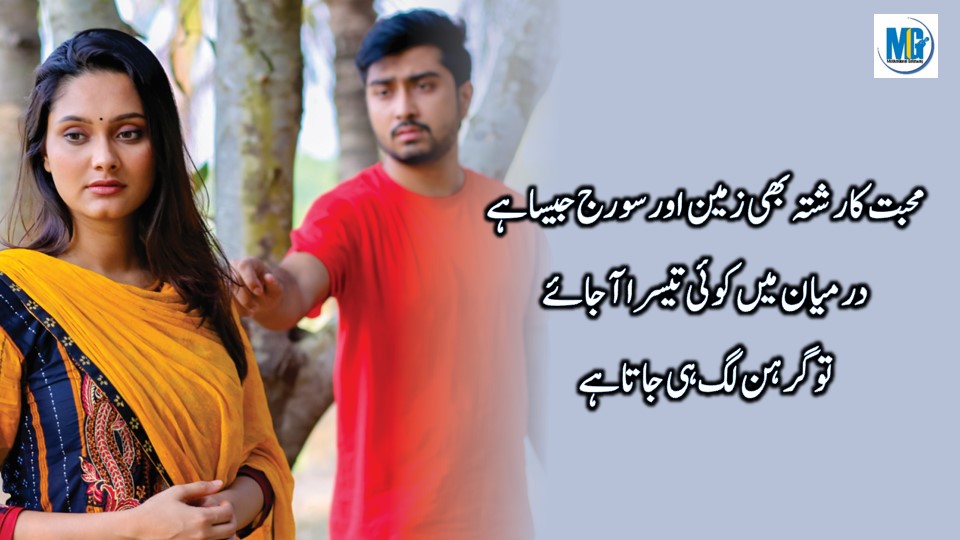 Muhabt Ka Rishtaa Bhi Zameen Aor Sorij Jesa Hy Dermyan Main Koi Tesraa Aa jay To Ghren Lg Hi Jata Hy ( Love Quotes )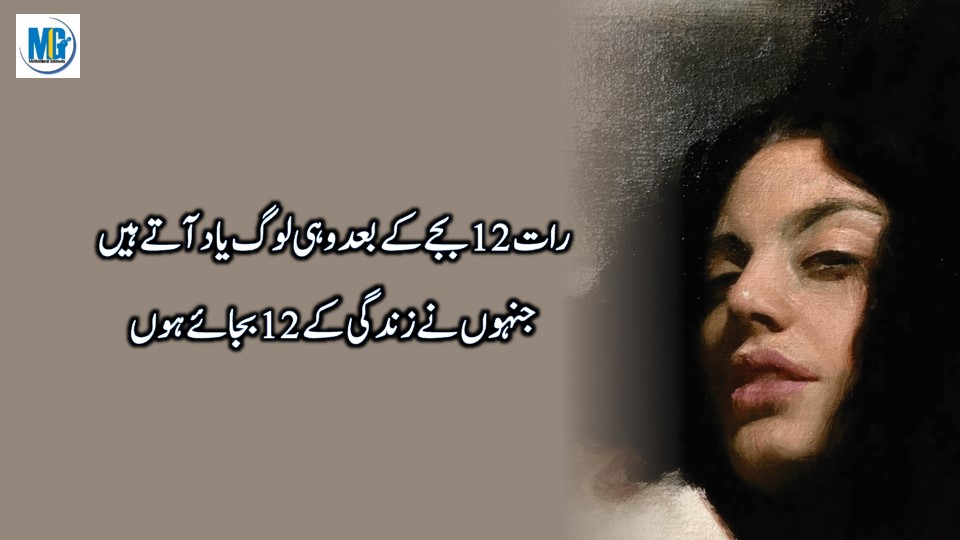 Raat 12 bjy K Bd Wohi Log Yad Aty Hian Jhinhoo Ny Zindagi K 12 Bajyie Hoo

Urdu Aqwal E Zareen Quotations

But it's important to keep trying and have faith that eventually, we will get what we deserve .This poste means that as long as we are alive, we should not be sad. It's a reminder to live life to the fullest and cherish every moment we have. Urdu Aqawal e zareen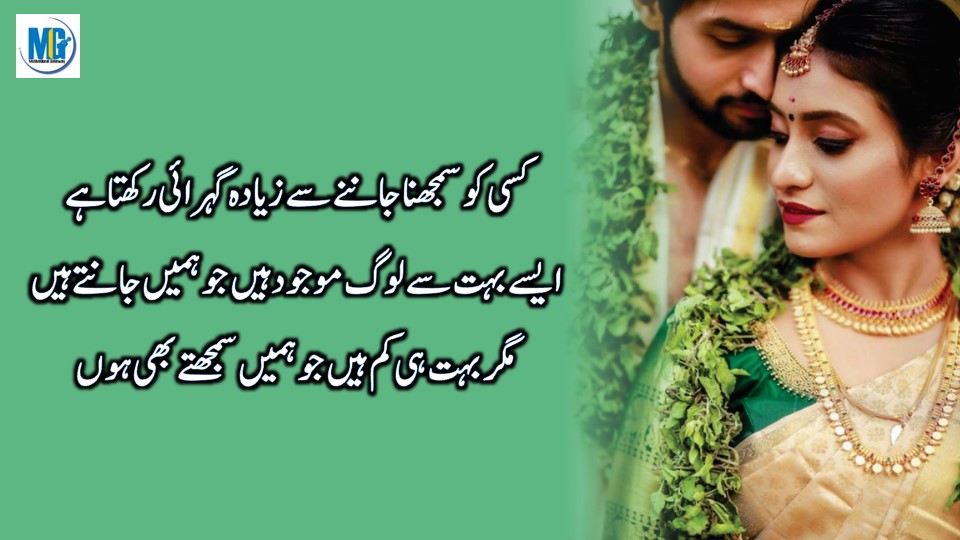 Kisi Ko Samjha Janny Say Zyada Gherii Rikhta Hy Asy Bouth Say Log Mojood Hian Jo Haimn Janty Hain Mager Bouth Hi Km Hian Jo Haimain Samjhty Bhi Hoo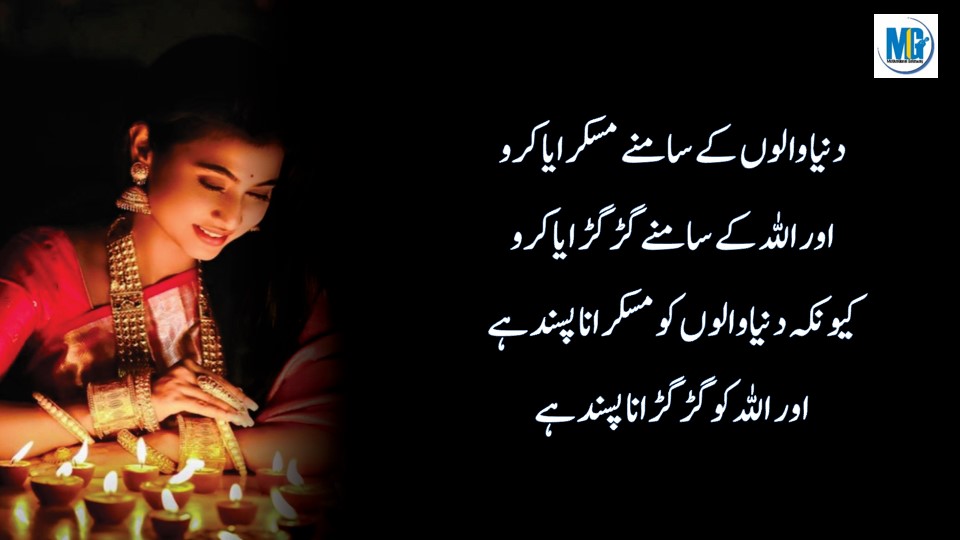 Duniaa Waloo K Samny Muskriaa Kro Aor Allah K Samny Girgyia Kroo Qk Dunia Waloo Ko Muskrna Psnd Hy Aor Allah Ko Girgrnaa Psnd Hy ( Inspiring Quotes )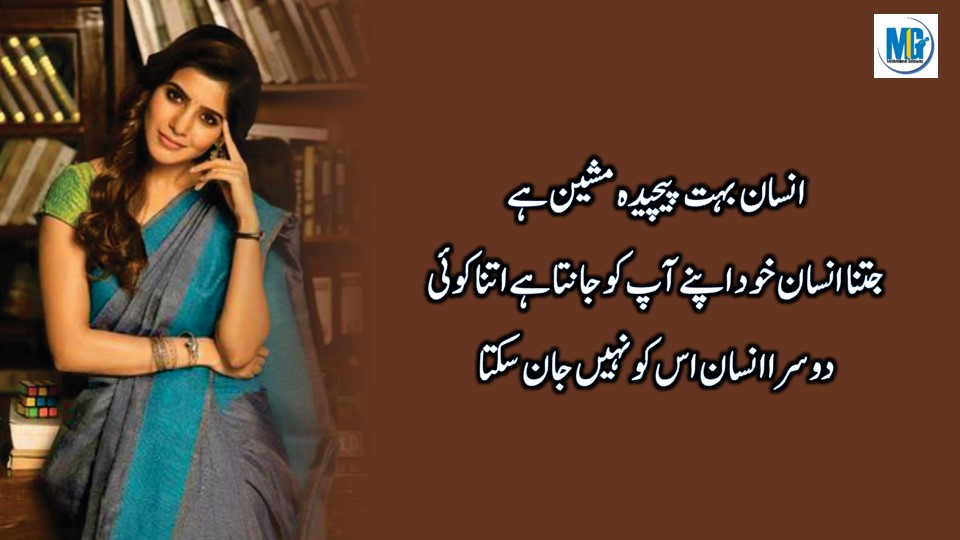 Insan Bouth Pechada Machine Hy Jitna Insaan Khud Apny Ap Ko Janta Hy Utnaa Koi Dosraa Insan Iss Ko Nh Jaan Sktaa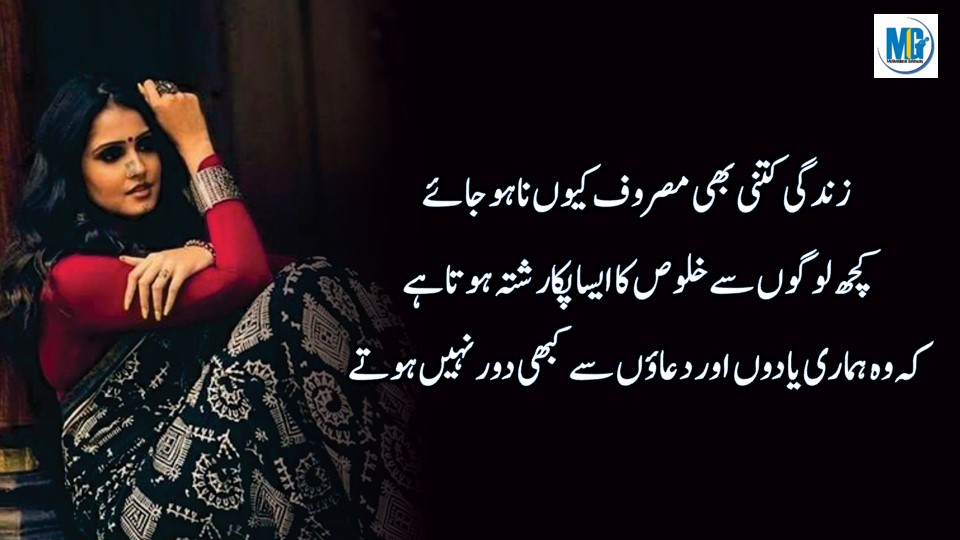 Zindagi Kitnii Bhi Masroof Q Na Ho Jay Kuch Logoo Say Khaloos Ka Asa Pka Rishta Hota Hy K Wo Hamrii Yadoo Aor Duon Say Kbhi Door Nh Hoty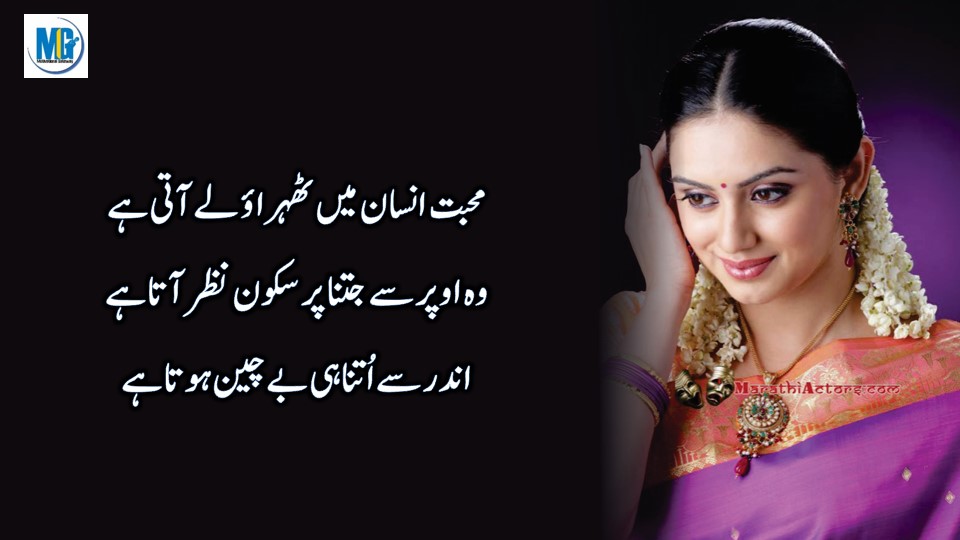 Muhabt Insan Main Tahraoo Ly Atii Hy Wo Oper Say Jitnaa Purskoon Nazer Ata Hy Ander Say Utna Hi Bychain Hota Hy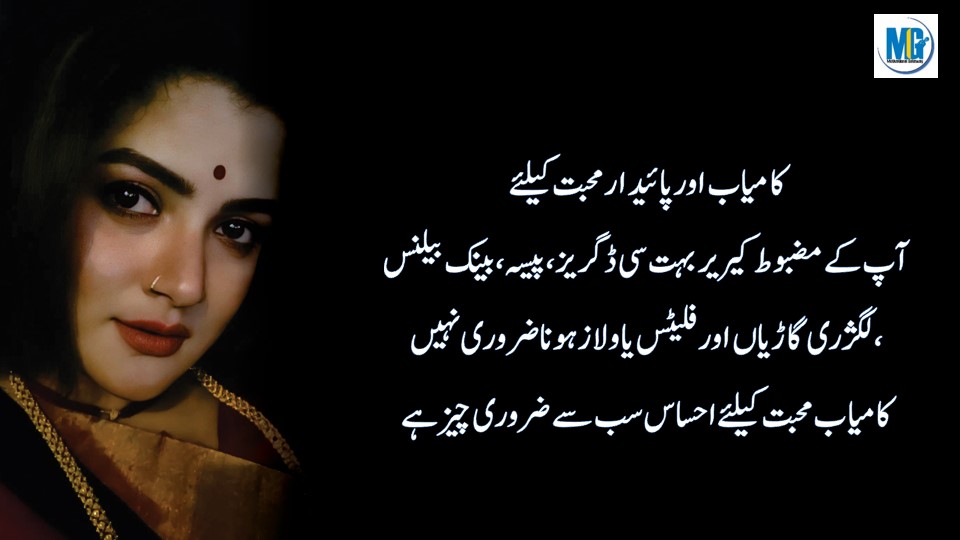 Kamyab Aor Pyadr Muhabt K Liy Ap K Mazboot Career Bouth Cee Degree Pesaa Bank Balnce Lagcree Garyaa Aor Flats Ya Wilz Hona Zarori Nh Kamyab Muhabt K Liy Ehsas Sab Say Zarori Cheez Hy ( Life Quotes )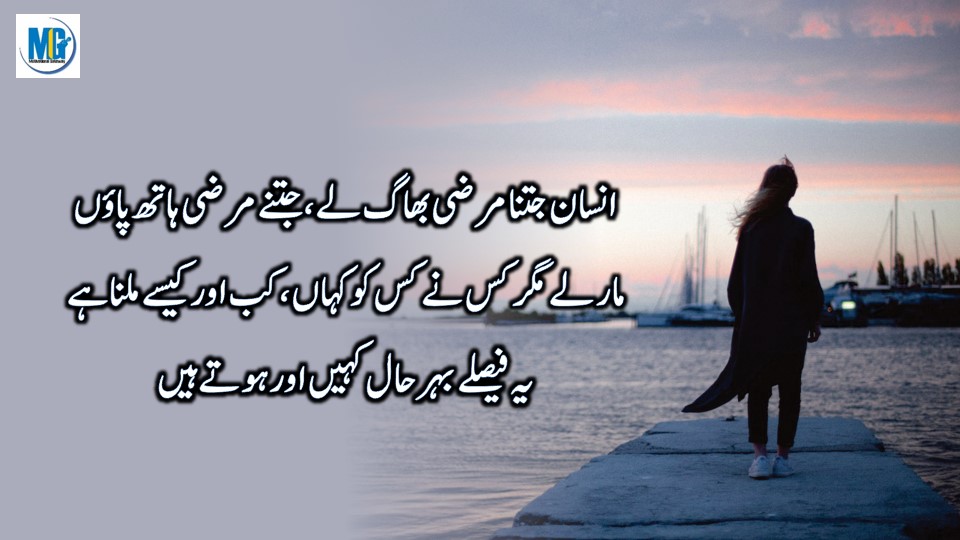 Insan Jitna Merzii Bhaag Ly Jitny Merzii Hath Poun Maar Ly Mager Kis Nay Kis Ko Kahn Kb Aor Kesy Milna Hy Ye Fesly Bherhal Kehn Aor Hoty Hain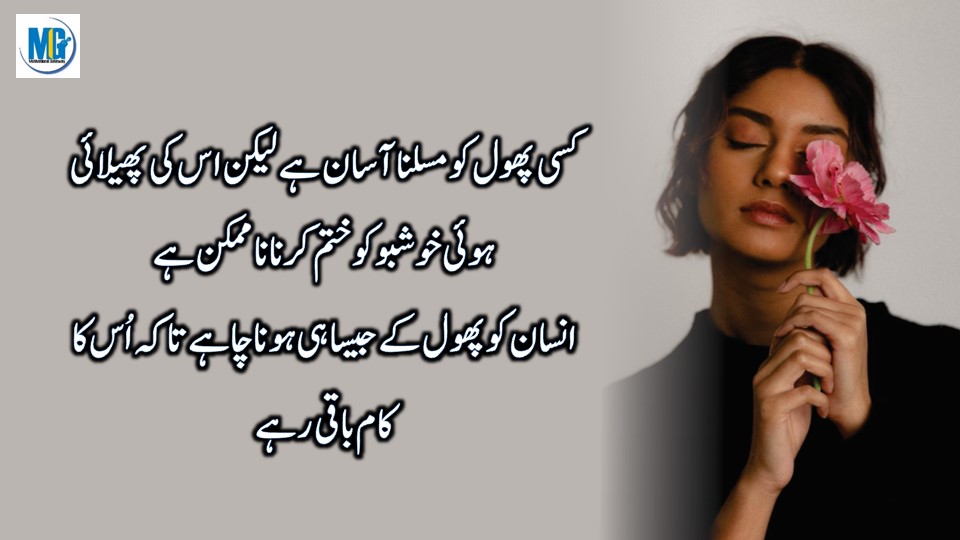 Kisi Phool Ko Mslnaa Asan Hy Lkn Iss Ki Pehlyii Hoi Kushboo Ko Khtm Krna Na Mumkin Hy Insan Ko Phool K Jesa Hi Hona Chaihy Ta K Us Ka Kam Bakii Rahy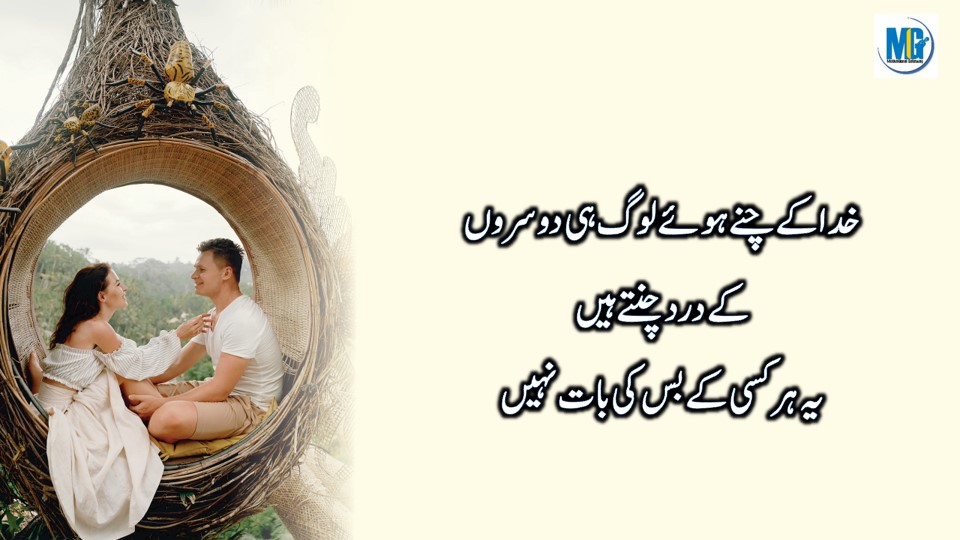 Khuda K Chuny Howy Log Hi Dosroo K Drd Chunty Hain Ye Hr Kisi K Bs Ki Baat Nh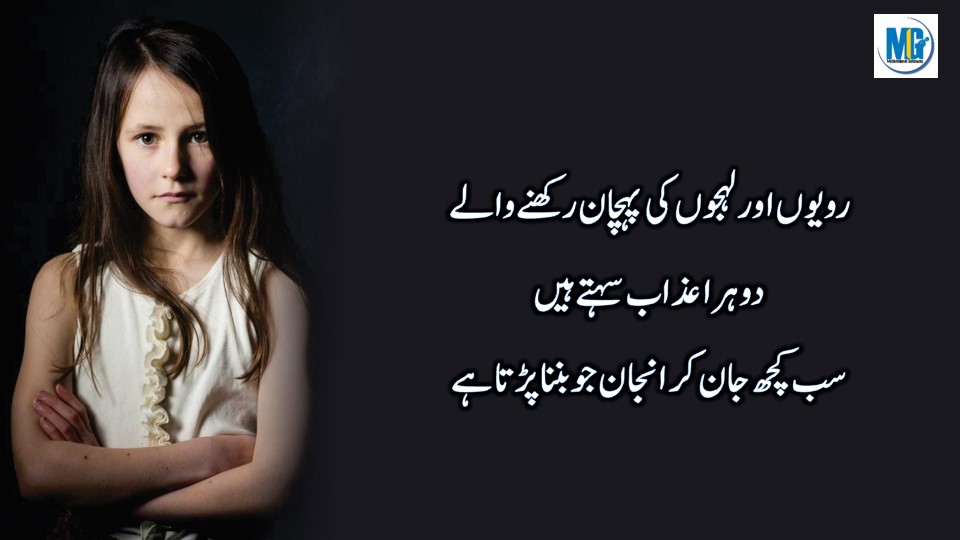 Rawioo Aor Lehjoo Ki Pechan Rikhny Waly Dohra Azab Sehty Hain Sb Kuch Jaan Kr Injan Jo Banna Prta Hy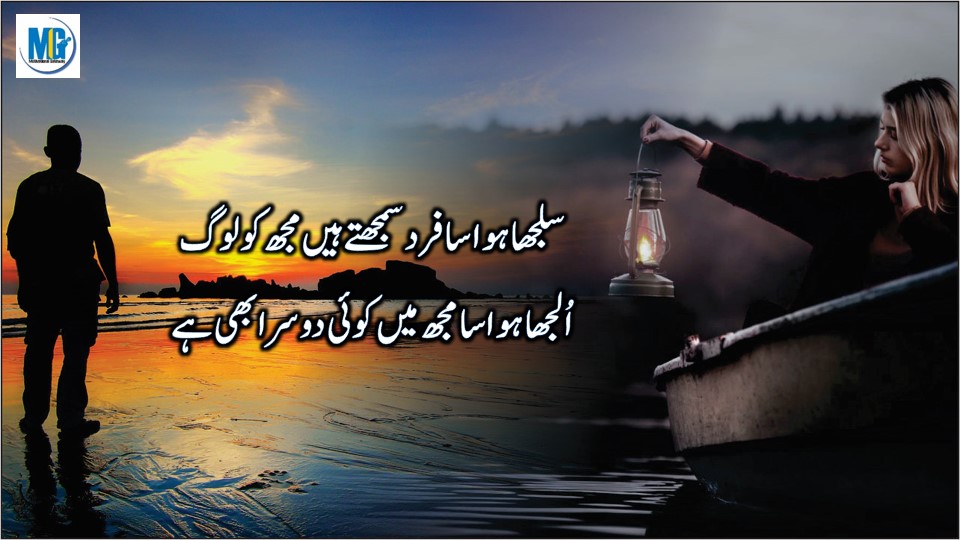 Suljhaa Howa Frd Samjhty Hain Mugh Ko Log Uljhaa Howa Saa Mugh Main Koi Dosraa Bhi Hy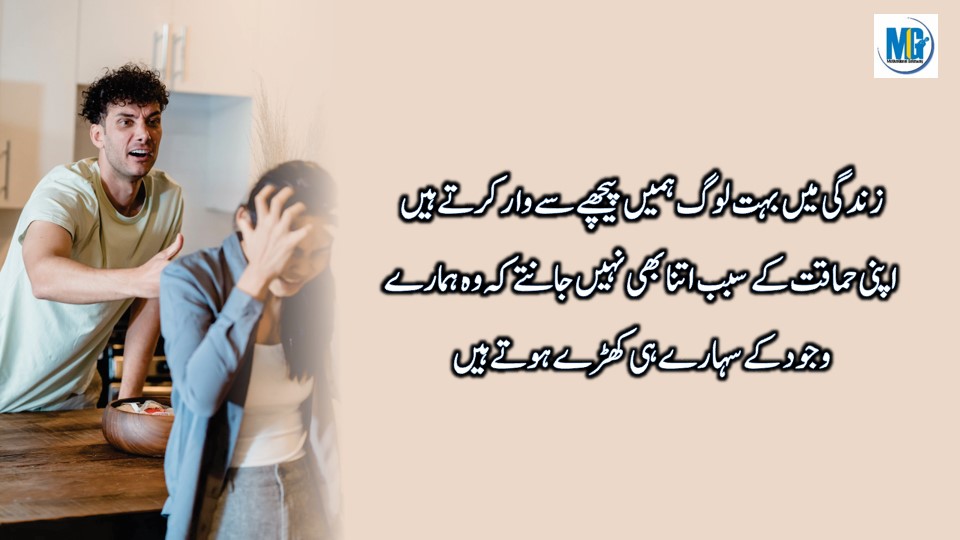 Zindagi Main Bouth Log Peachy Say Waar Krty Hain Apni Hamkt K Sabb Itna Bhi Nh Janty K Wo Hamry Wajood K Sahry Hi Khry Hoty Hain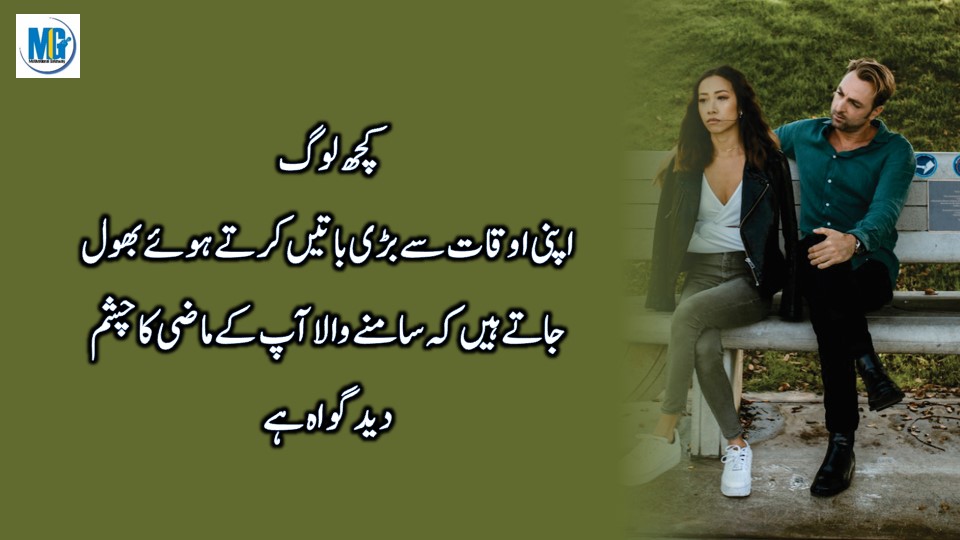 Kuch Log Apnii Okat Say Bri Batein Krty Howay Bhool Jaty Hain K Samny Wala Ap K Mazii Ka Chsham Deedgawa Hy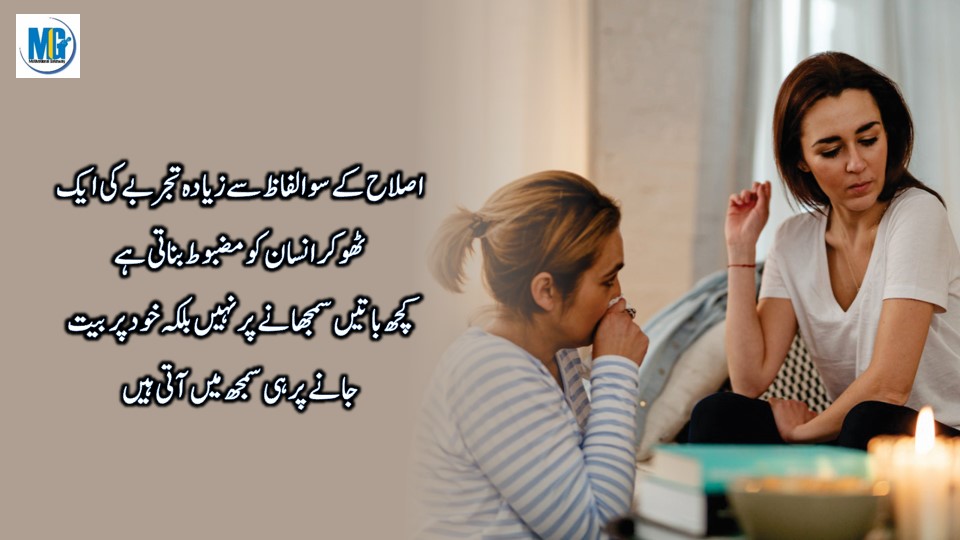 Islah K Soo Alfaz Say Zyada Tajrby Ki Aik Thoker Insan Ko Mazboot Bnati Hy Kuch Batein Samjhny Pr Nh Bilk Khud Pr Beet Jany Pr Hi Samjh Main Atii Hain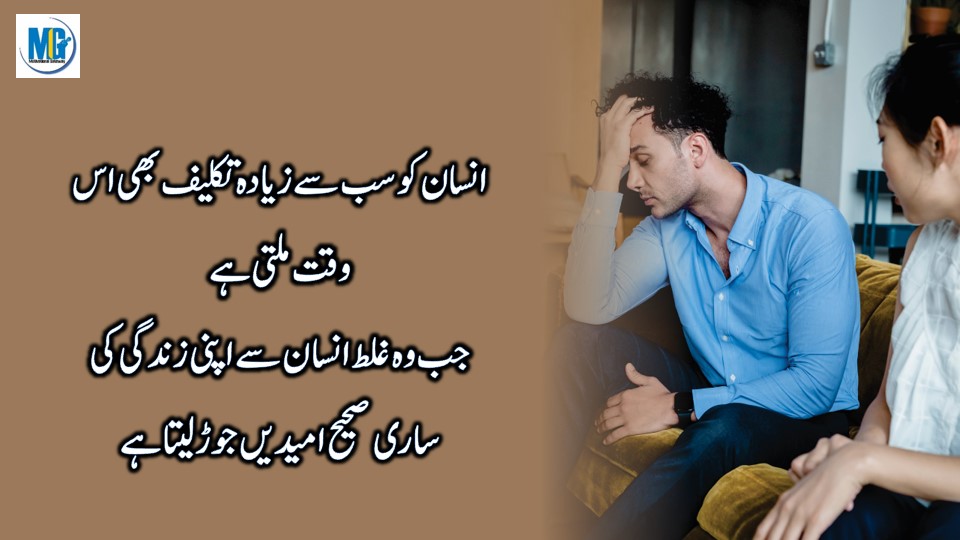 Insan Ko Sab Say Zyada Takleef Bhi Us Wkt Milti Hy Jb Wo Ghlt Insan Say Apni Zindagii Ki Sarii Seheh Umedain Joor Leta Hy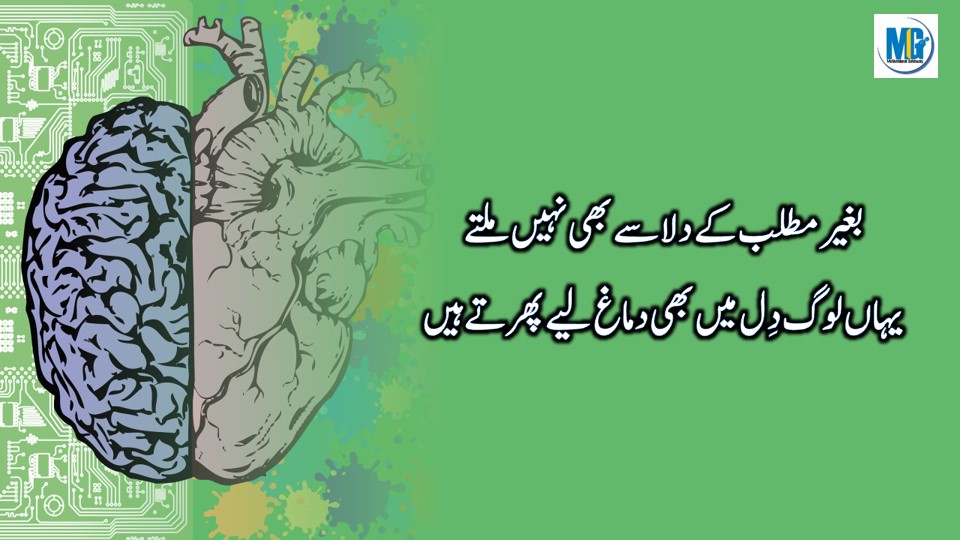 Baghair Matlb K Dilsy Bhi Nh Milty Yahn Log Dil Main Bhi Demkh Liy Phrty Hain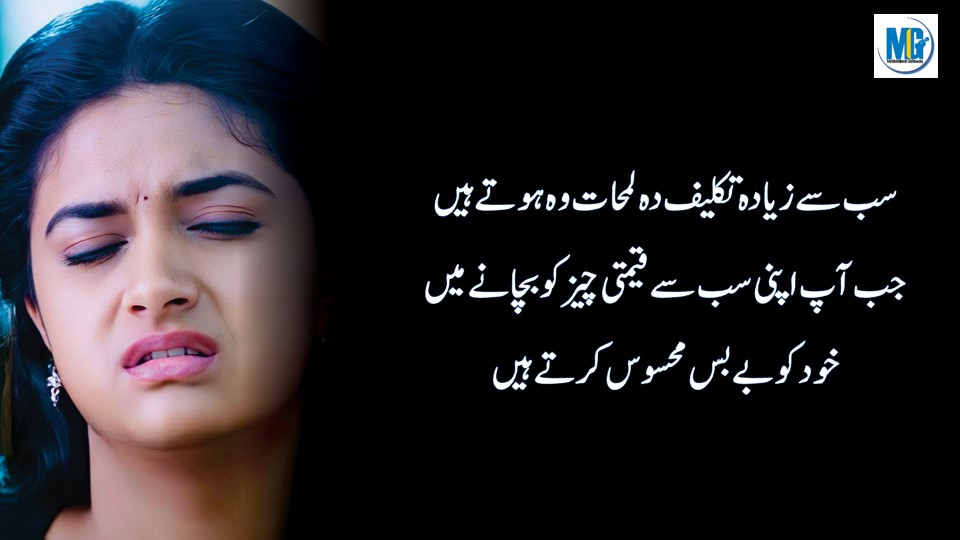 Sab Say Zyada Takellf Daa Laqmhat Hoty Hian Jb Ap Apni Sab Say Kemtii Cheez Ko Bichny Main Khud Ko Bybs Mehsoos Krty Hain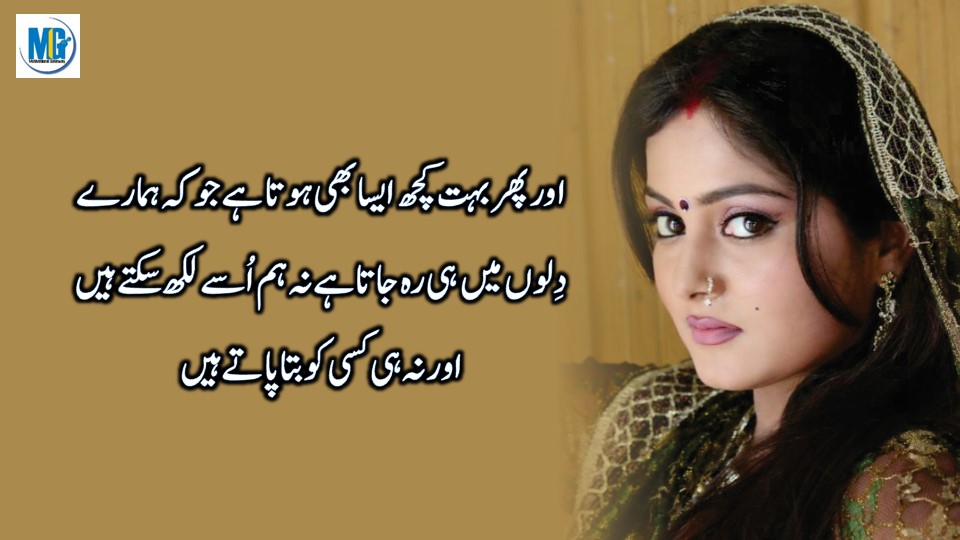 Aor Phr Bouth Kuch Asa Bhi Hota Hy Jo K Hamry Diloo Main Hi Reh Jata Hy Na Ham Usy Likh Sakty Hain Aor Na Hi Kisi Ko Bta Paty Hain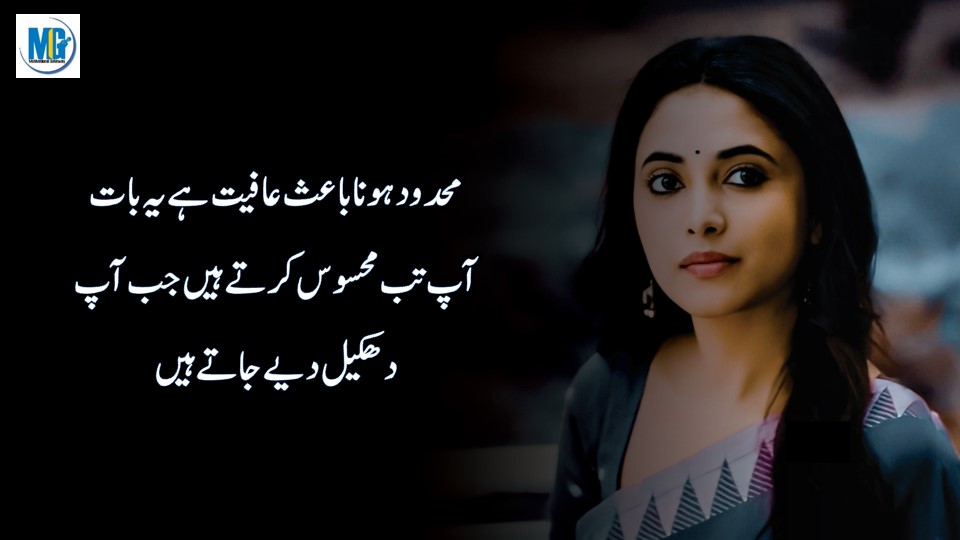 Mehdood Hona Baeesy Afyat Hy Ye Bat Ap Tb Mehsoos Krty Hain Jb Ap Dhakel Diay Jaty Hian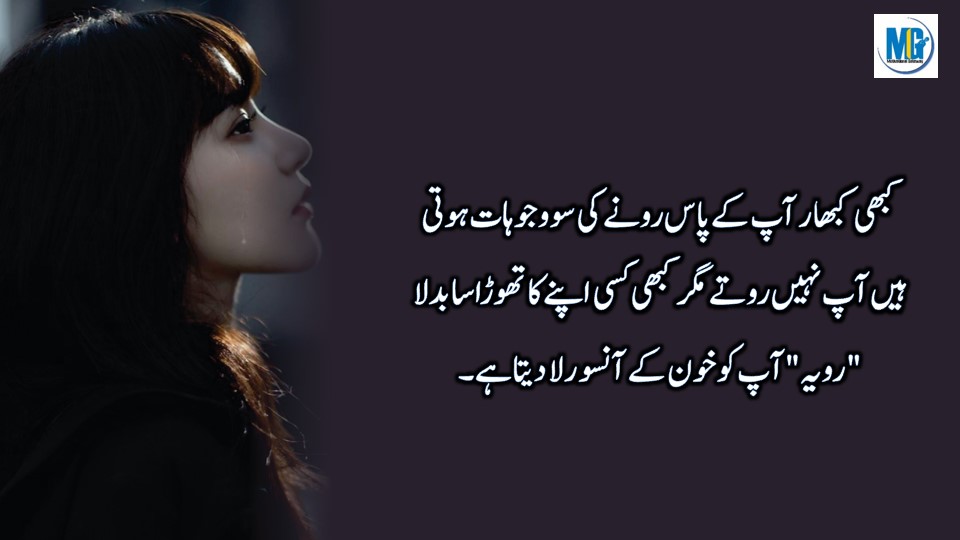 Kbhi Kbhar Ap K Pass Rony K So Wajoohat Hoti Hain Ap Nh Roty Mager Kbhi Kisi Apny Ka Thora Sa Bdlaa Rawia Ap Ko Khoon K Ansoo Rulaa Deta Hy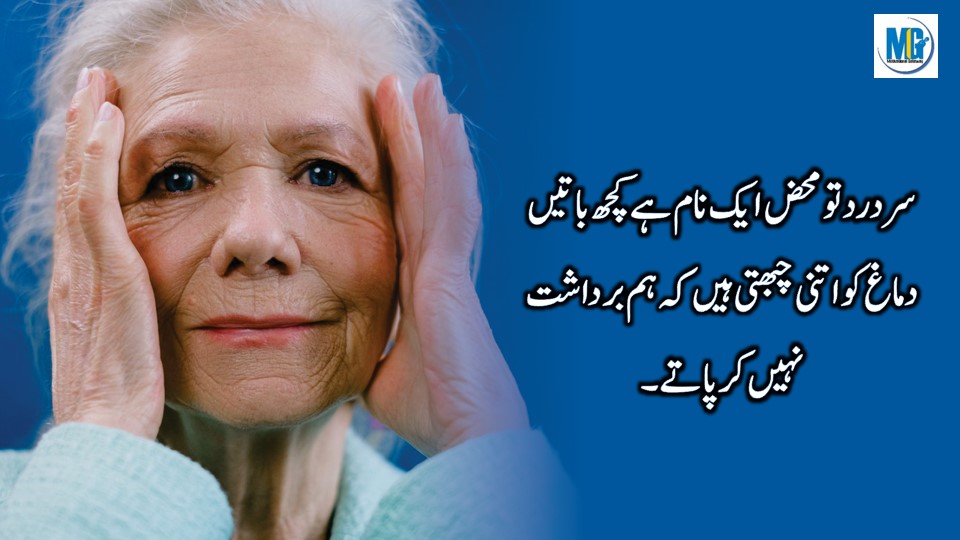 Sr Dard To Mahz Aik Nam Hy Kuch Batein Dagh Ko Itni Chubti Hain K Ham Berdasht Nh Kr Paty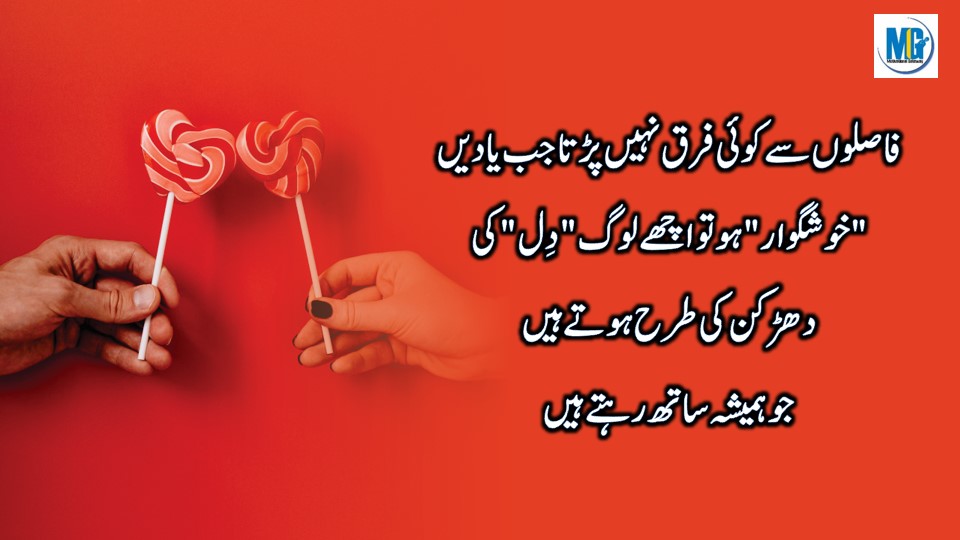 Fasloo Say Koi Frk Nh Prta Jb Yadein Kushgwar Ho To Achy Log Dil Ki Dhrkn Ki Thra Hoty Hain Jo Hamesha Sath Rehty Hain