Silence Quotes in Urdu जब अल्फाज की ताकत खत्म हो | Silence Words | Motivational Quotes | Inspirational Quotes About Life | Motivational Gateway
Silence is a profound state where the power of words ceases to exist.(Silence Quotes in Urdu जब अल्फाज की ताकत खत्म हो )It is a realm of tranquility and stillness, where the language of the heart and soul takes precedence.( Silence Quotes in Urdu जब अल्फाज की ताकत खत्म हो )When words fail to convey the depth of emotions and experiences, silence becomes the refuge of expression. Silence, in its eloquent simplicity, becomes the canvas upon which the most intricate emotions are painted, leaving an indelible mark on the tapestry of life.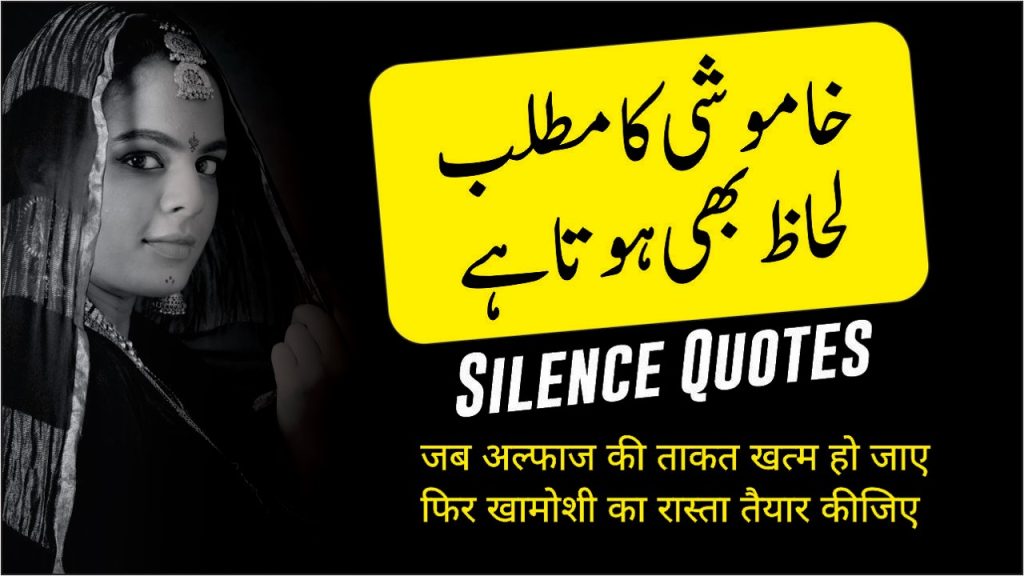 Khamoshi Ka Matlb Lhyaz Bhi Hota Hy ( Silence Quotes in Urdu जब अल्फाज की ताकत खत्म हो )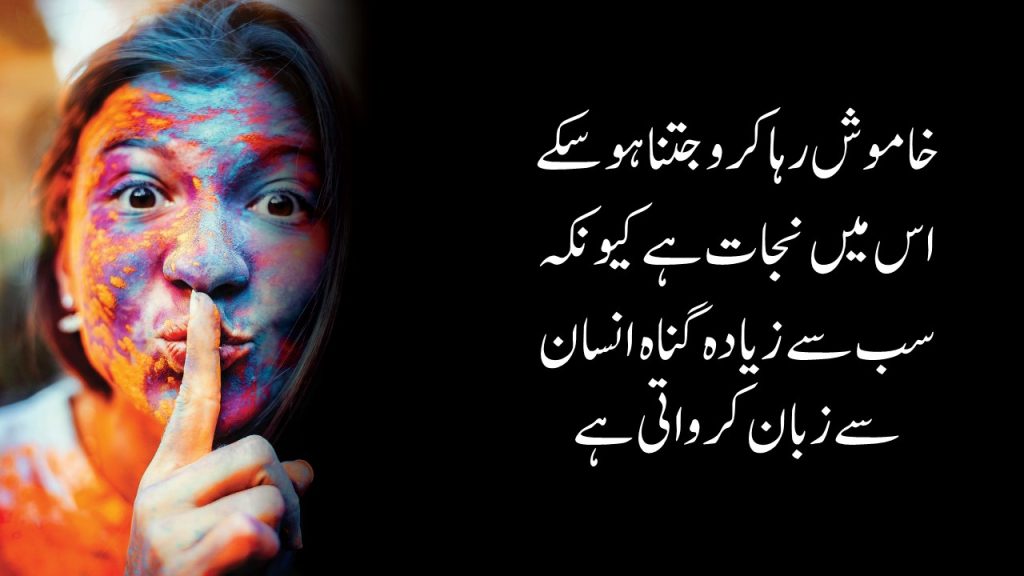 Khamosh Rha Kro Jitna Ho Sky Us Main Nijat Hy Qk Sb Say Zyadaa Ghunah Insan Say Zuban Kerwati Hy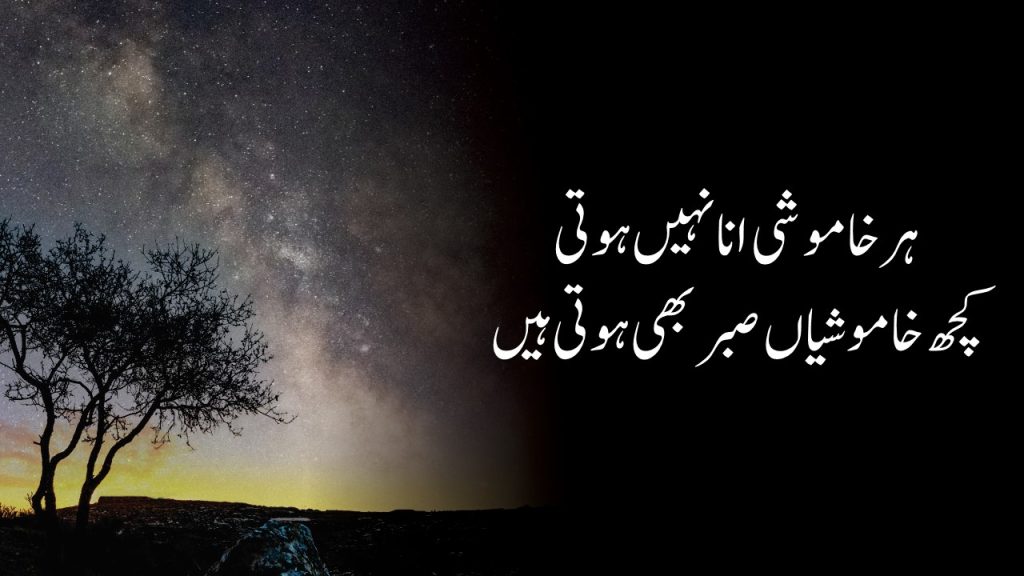 Her Khamoshi Anaa Nh Hoti Kuch Khamoshyaa Siber Bhi Hoti Hain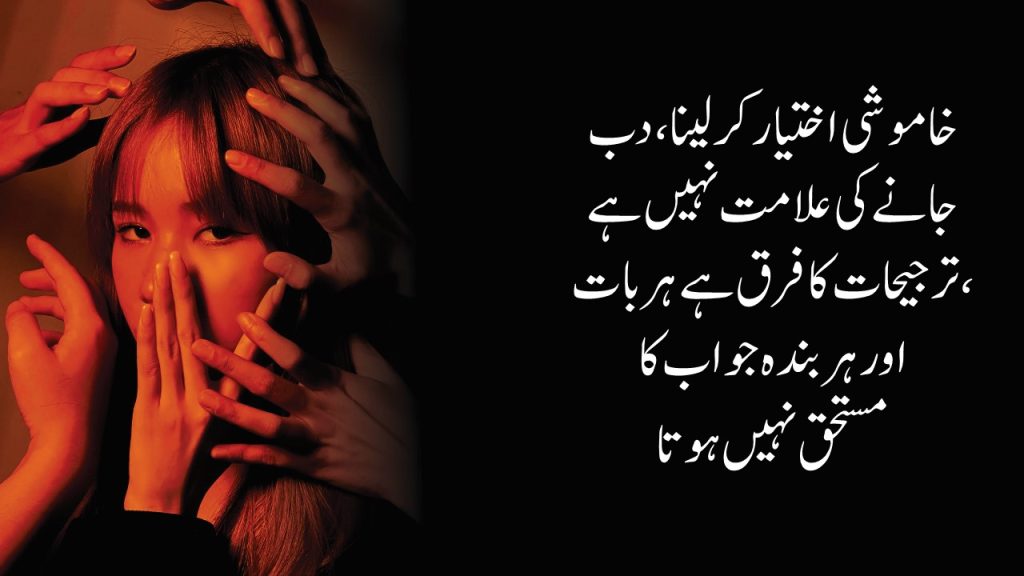 Khamoshi Ikhtyar Kr Lena Db Jany Ki Almt Nh Hy Terjhayt Ka Frk Hy Her Baat Aor Her Bnda Jawb Ka Mustahik Nh Hota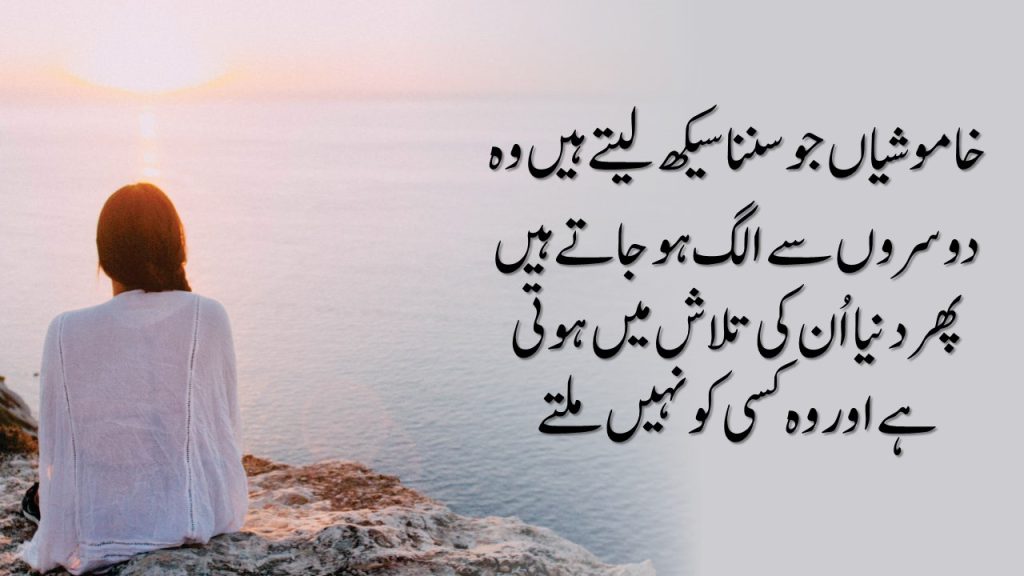 Khamoshyaa Jo Sunna Seekh Lety Hian Wo Dosroo Say Alg Ho Jaty Hain Phr Dunia Un Ki Talash Main Hoti Hy Aor Wo Kisi Ko Nh Milty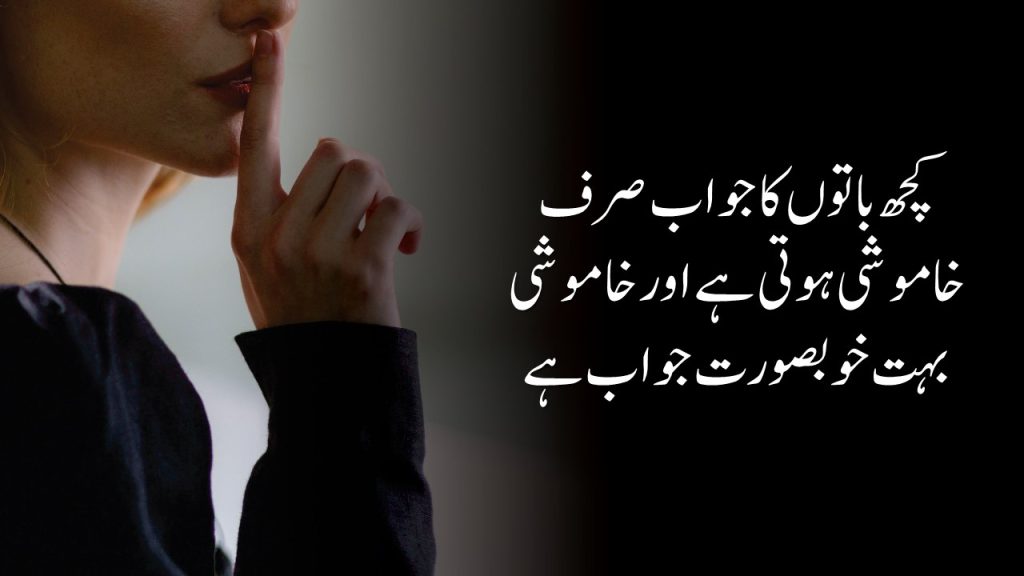 Kuch Batoo ka Jwb Serf Khamoshi Hoti Hy Aor Khamoshi Bouth Khobsurat Jwb Hy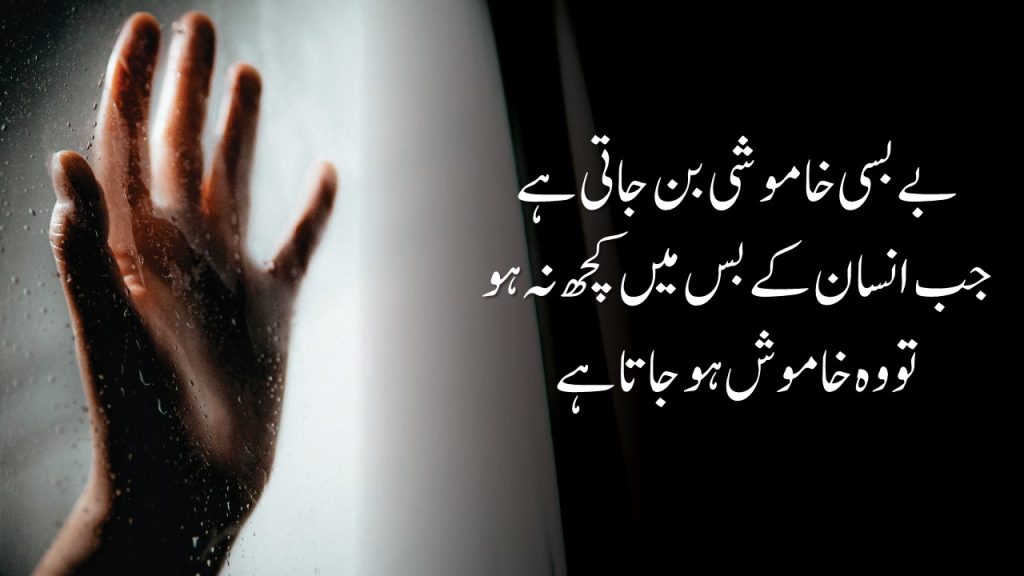 Baybisi Khamoshi Bn Jati Hy Jb Insan K Bd Main Kuch Na Ho To Wo Khamosh Ho Jata Hy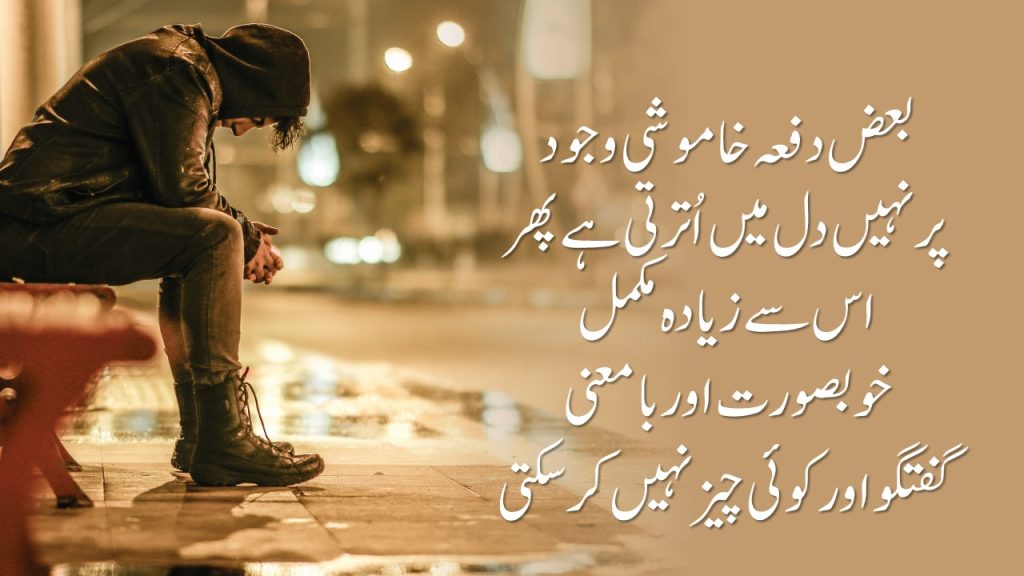 Baaz Dfaa Khamoshi Wjood Pr Nh Dil Main Uterti Hy Phr Us Sya Zyadaa Mukaml Khobsurt Aor Baa Manii Guftgoo Aor Koi Cheez Nh Kr Skti
Silence Quotes in Urdu जब अल्फाज की ताकत खत्म हो
Silence is a profound state where the power of words comes to an end. In the absence of speech, a realm of tranquility and contemplation emerges, allowing us to delve into the depths of our thoughts and emotions. It is a sanctuary of solace, where the noise of the world fades away, and we find a rare connection with ourselves and the universe.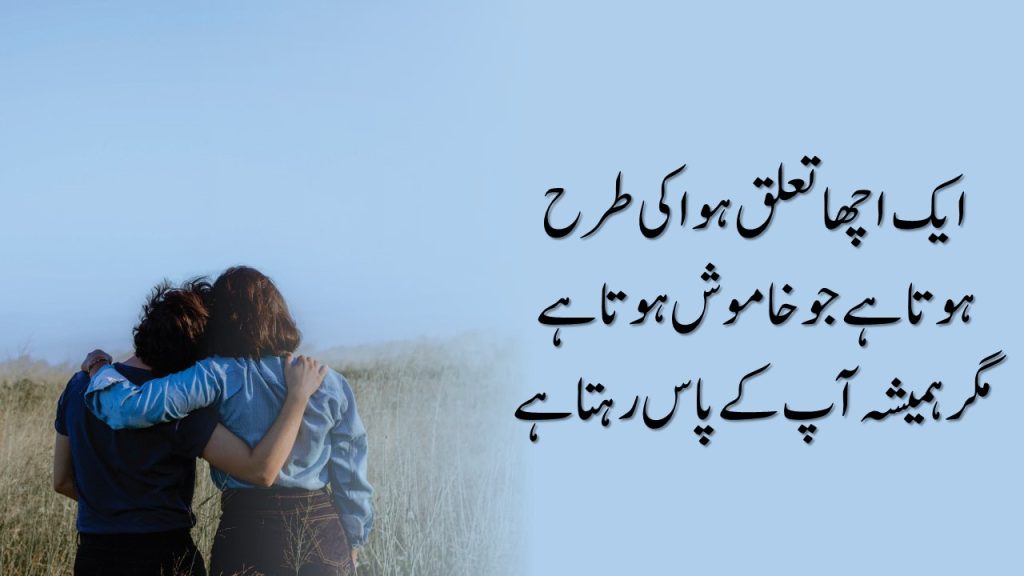 Aik Acha Taluk Hawa Ki Thra Hota Hy Jo Khamosh Hota Hy Mager Ap K Pass Rehta Hy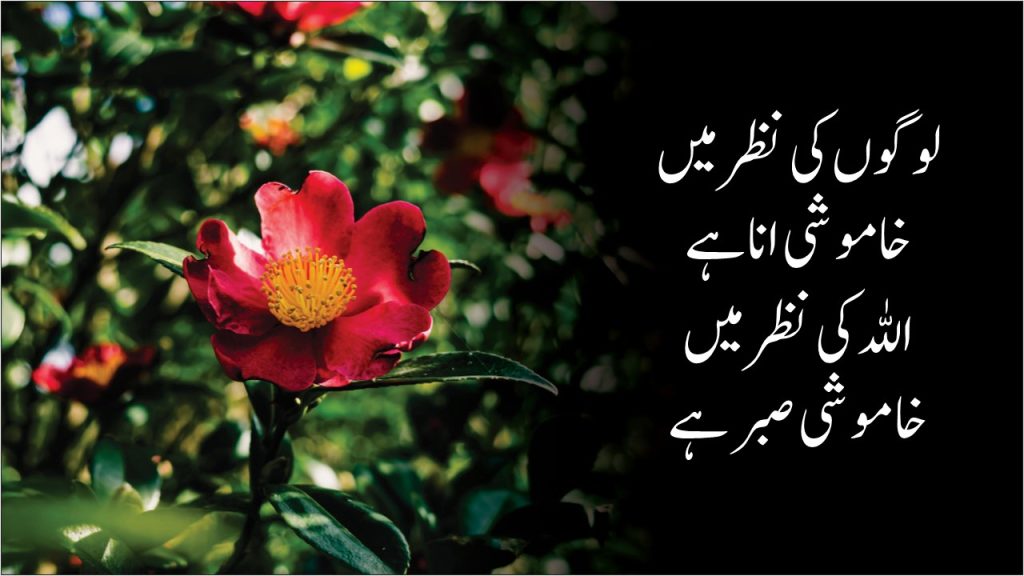 Logo Ki Nazer Main Khamoshi Anaa Hy Allaah Ki Nazer Main Khamoshi Siber Hy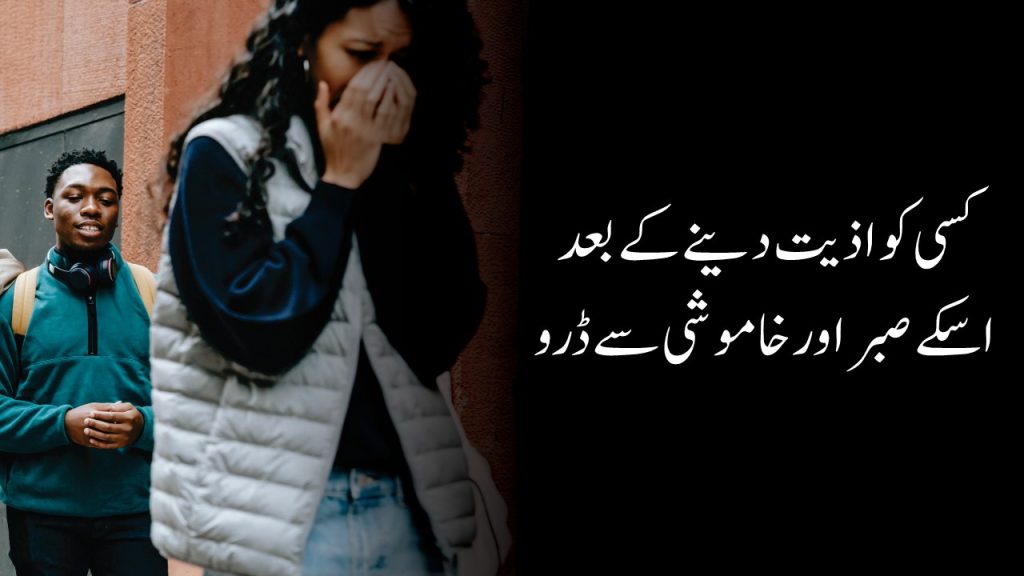 Kisi Ko Izeat Deny K Bd Usky Siber Aor Khamsohi Say Dro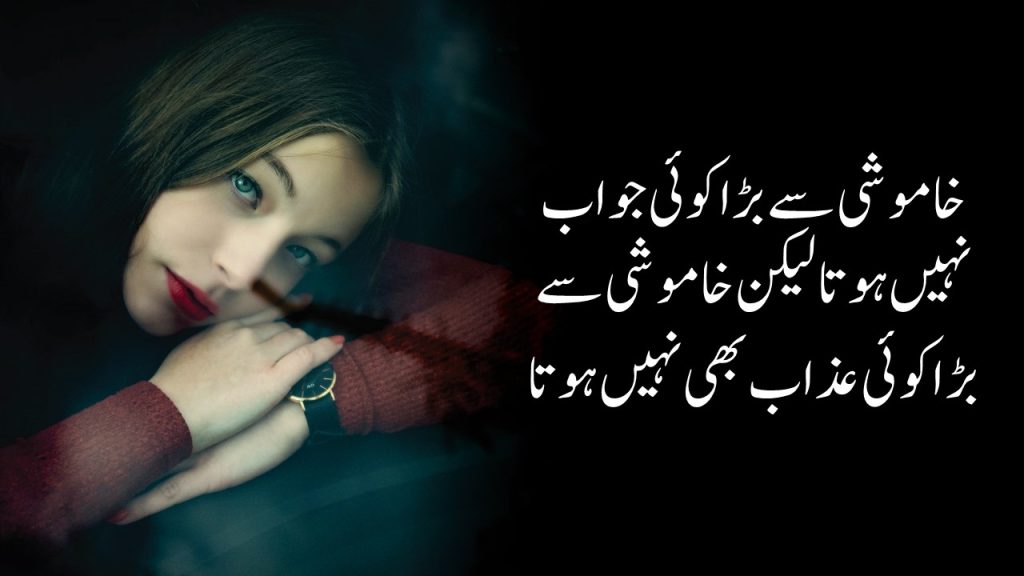 Khamoshi Say Bra Koi Jwb Nh Hota Lkn Khamoshi Say Bra Koi Azab Bhi Nh Hota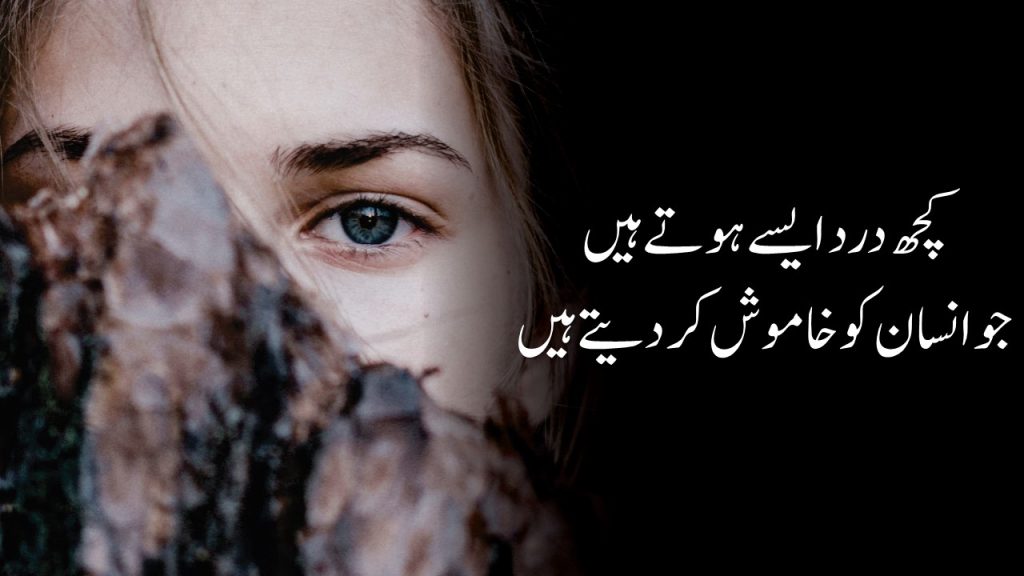 Kuch Drd Asy Hoty Hain Jo Insan Ko Khamosh Kr Dety Hain
Silence Quotes in Urdu जब अल्फाज की ताकत खत्म हो
When a person is in pain and chooses silence
When a person feels pain, and they choose to adopt silence(Silence Quotes in Urdu जब अल्फाज की ताकत खत्म हो), it becomes a profound expression of their emotions and inner struggles.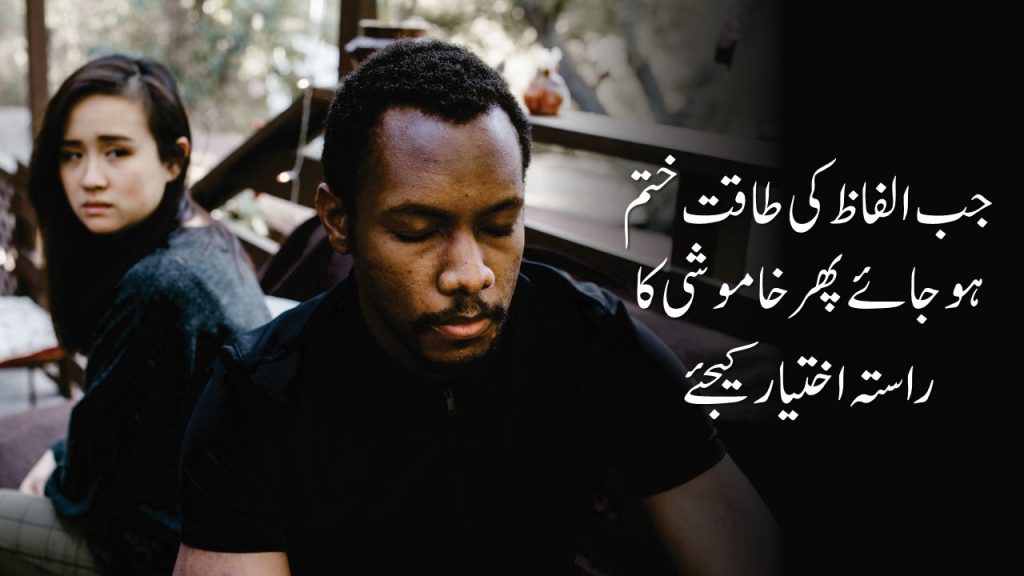 Jb Alfaz Ki Takat Khtm Ho Jaye Phr Khamoshi ka Rasta Ikhtayar Kejiay ( Sad Life Quotes )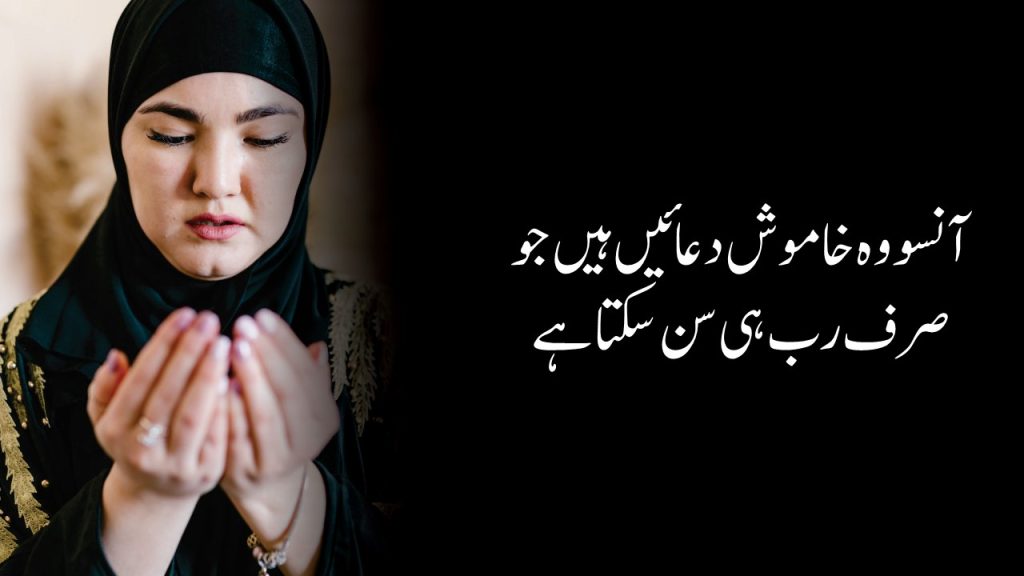 Ansoo Wo Khamosh Dunain Hain Jo Serf Rb Hi Sun Skta Hy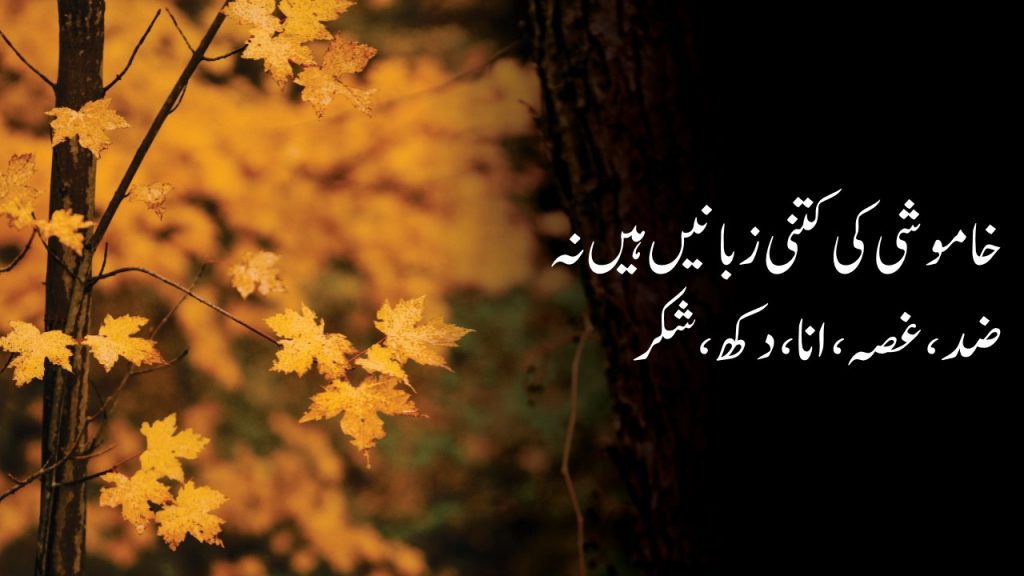 Khamoshi Ki Kitni Zubanin Hain Na Zid Gusa Anaa Dukh Shuker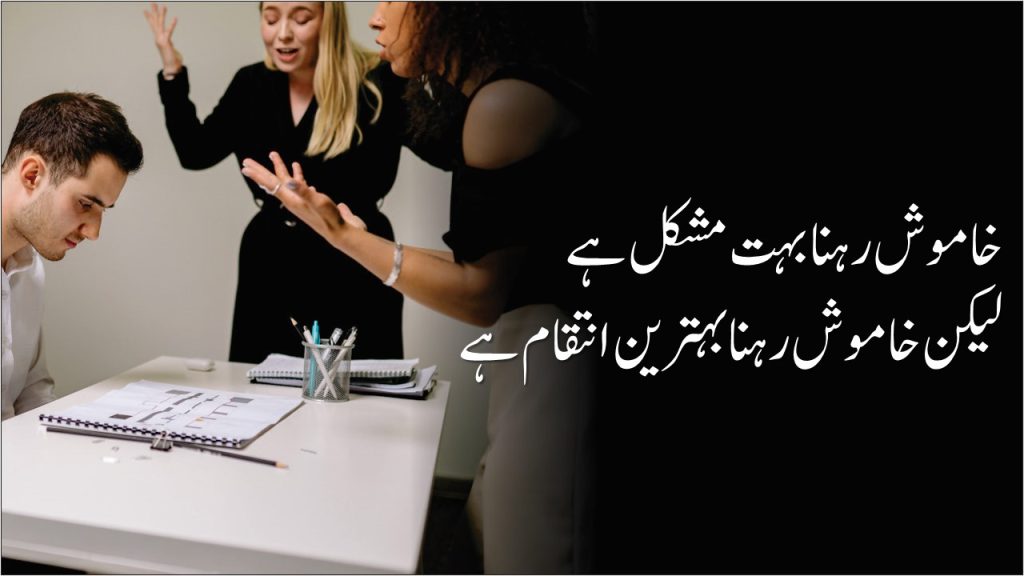 Khamosh Rehna Bouth Mushkil Hy Lkn Khamosh Rehna Behtreen Intakam Hy
Both silent medicine and love hold the ticket
In the realm of human experiences, both silent medicine and love hold the ticket to profound healing and transformation.( Silent medicine encompasses the power of quiet contemplation, inner reflection, and the unspoken wisdom that lies within each individual. Love has the remarkable ability to heal wounds, mend broken hearts, and nurture the soul. It is a force that connects us all, fostering bonds of support, care, and genuine connection.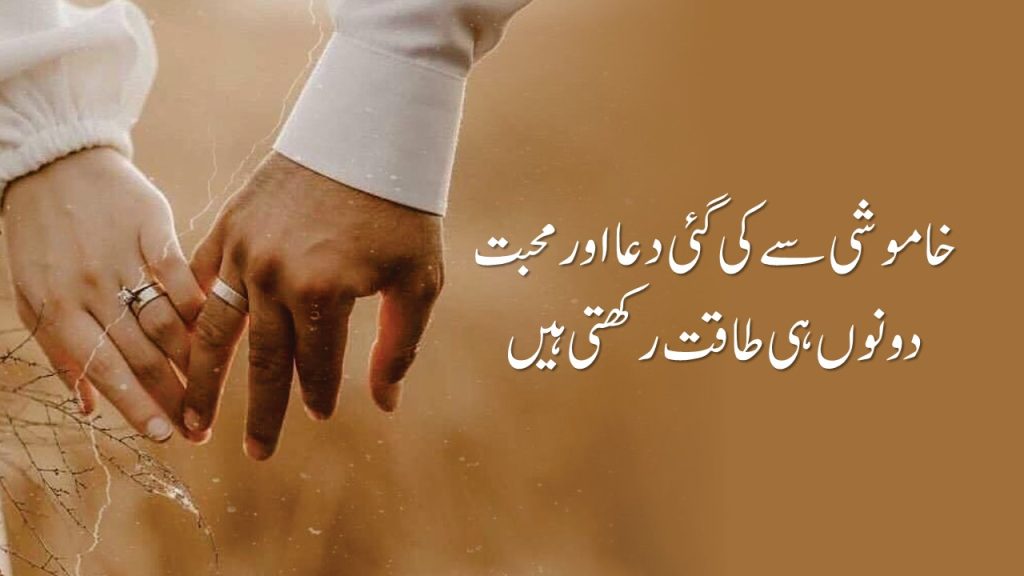 Khamoshi Say Ki Gyie Dua Aor Muhabt Dono Hi Takat Rikhti Hian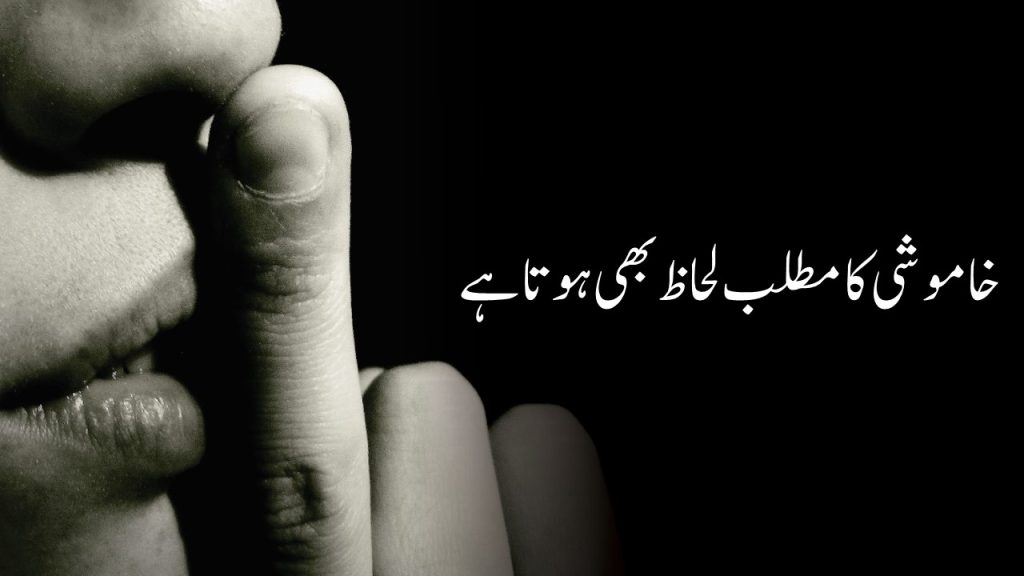 Khamoshi Ka Mtlb Lhyaz Bhi Hota Hy ( Deep Silence Quotes About Life )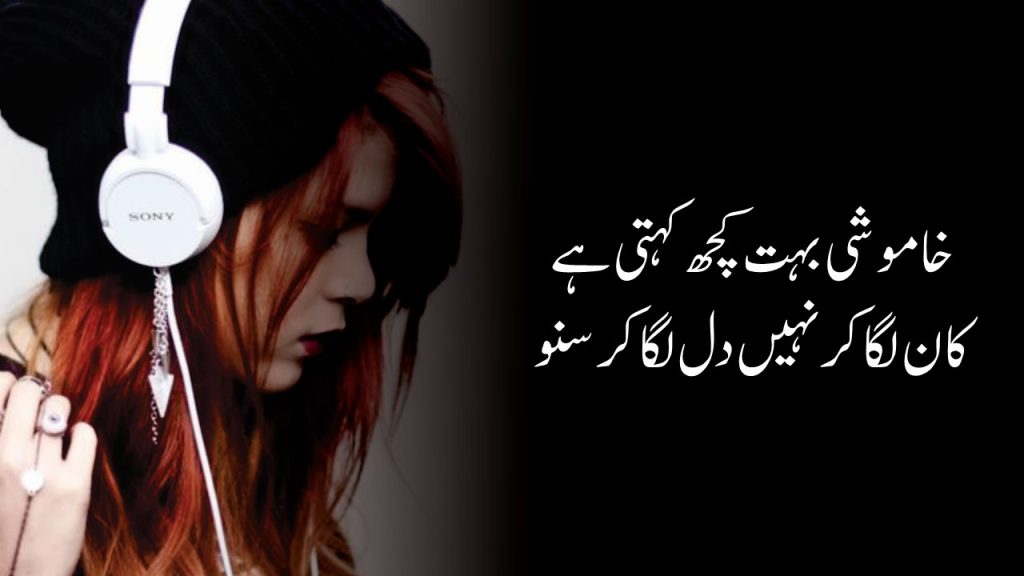 Khamoshi Bouth Kuch Kehti Hy Kaan Lgaa Kr Nh Dill Lgaa Kr Suno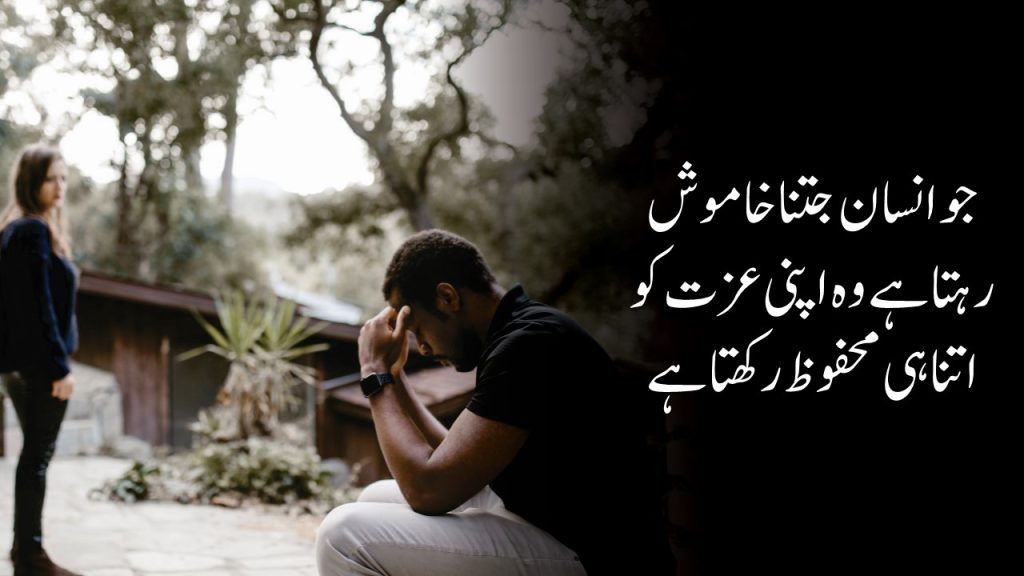 Jo Insan Jitna Khamosh Rehta Hy Wo Apni Izat Ko Utna hu Mehfooz Rikhta Hy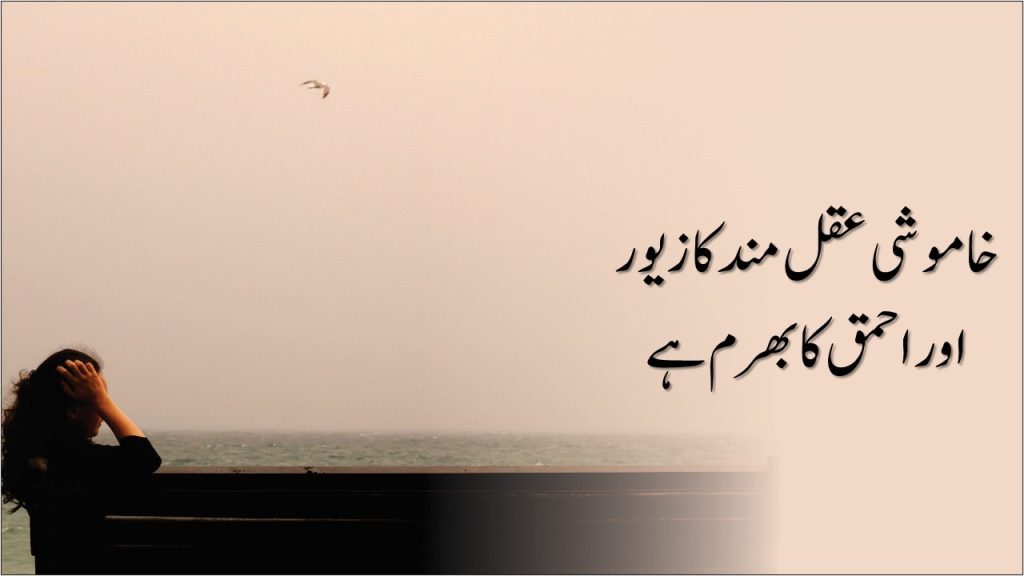 Khamoshi Akl mand Ka Zewer Aor Ahmk Ka Bherm Hy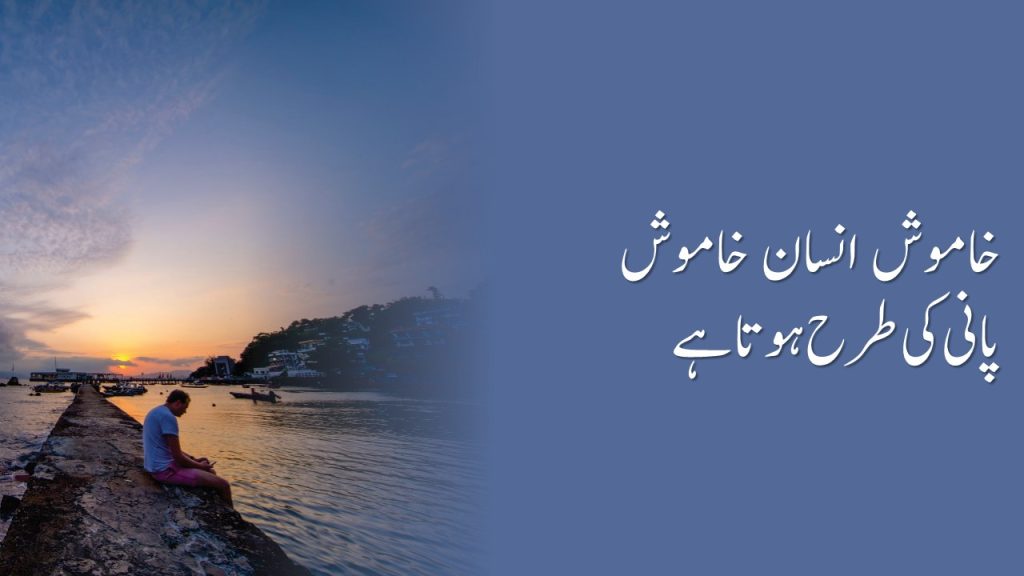 Khamosh Insan Pani Ki Thra Hota Hy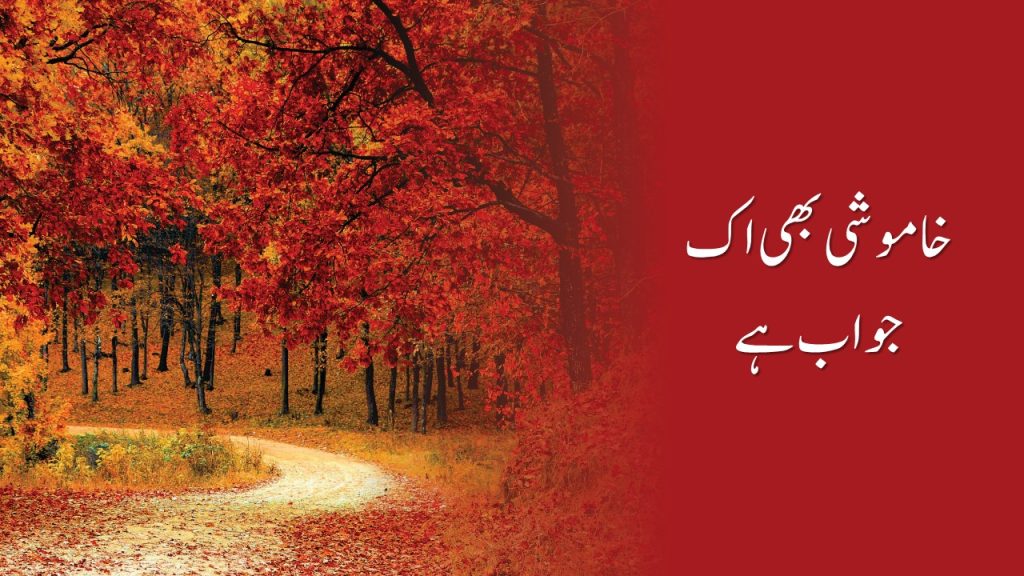 Khamoshi Bhi Aik Jwb Hy