Relationship Quotes in Urdu दूसरों के दिलों में जगह बनाने वाले अल्फाज | Urdu aqwal | Relationship Quotes | Motivational Gateway
Relationships are nurtured by the golden lines of words that carve a special place in the hearts of others (Relationship Quotes) .(Relationship Quotes )Relationships are nurtured and strengthened by golden lines that find a special place in the hearts of others. These words hold the power to create lasting bonds and leave a profound impact on the souls of those we connect with. They carry the essence of empathy, kindness, and understanding, making others feel valued and cherished. By choosing words that resonate with love and compassion, we build bridges of trust and create a space where hearts can find solace and warmth.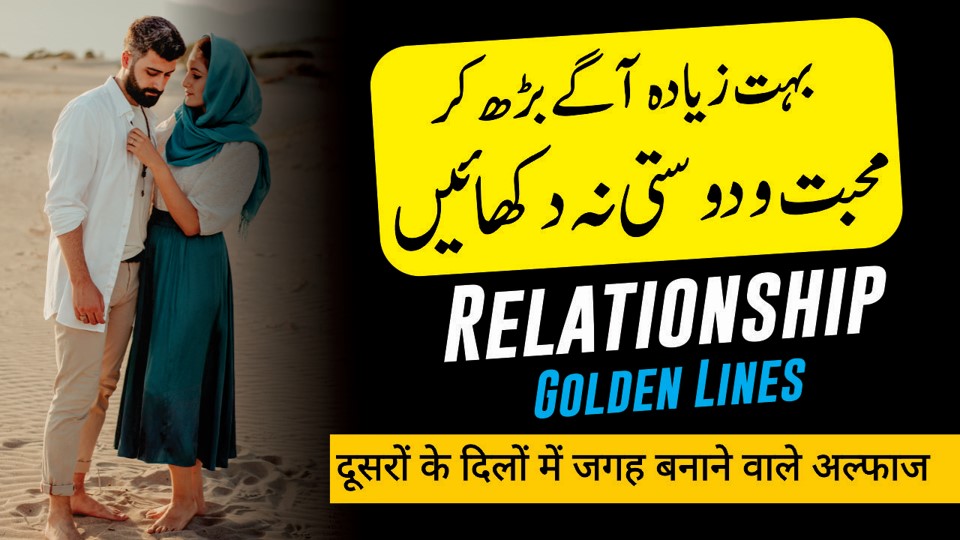 Bouth Zydaa Agaay Bharr Kr Muhabt O Dostii Na Dekhyee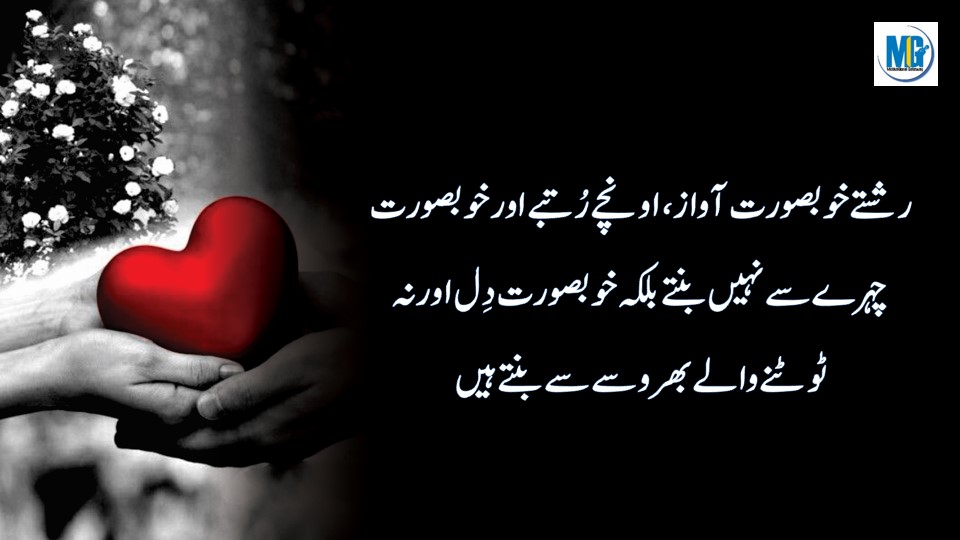 Rishty Khobsurat Awaz Onchy Rutbyy Aor Khobsurt Chehty Say Nh Bnaty Bilk Khobsurt Dil Aor Na Totanyy Waly Bhersoryy Say Bntyy Hain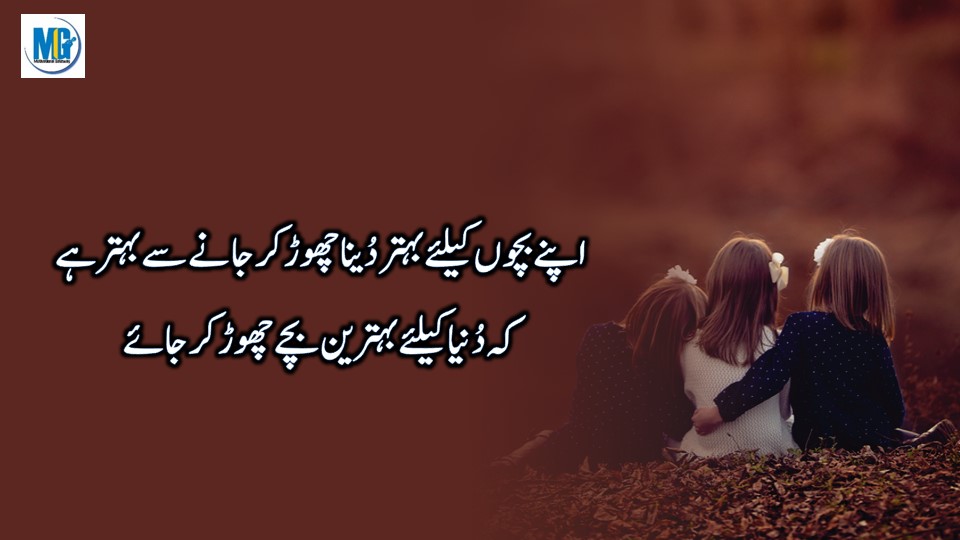 Apny Bachoo K Liy Behtrr Chorr Kr Jany Say Behtr Hy K Duniaa K Liy Behtreen Bachy Choor Ker Jyee
Relationship Quotes
A relationship is a multifaceted and intricate connection between individuals, transcending mere interactions and delving deep into the realms of emotions, understanding, and companionship. It is a unique bond that can manifest in various forms, be it the affectionate embrace of a romantic partnership, the unwavering support of a friendship, or the nurturing care within a familial tie. At its core, a relationship is built upon the foundations of trust, respect, communication, and empathy.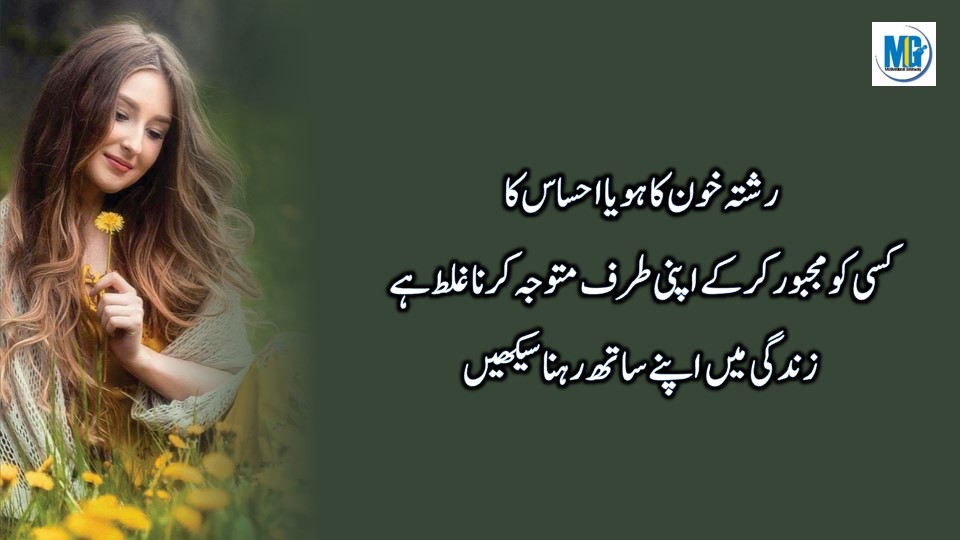 Rishtaa Khoon Ka Ho Ya Ehsas Ka Kisi Ko Majborr Kr K Apni Trf Matwjaa Krna Ghlat Hy Zindagii Main Apny Sath Rehnaa Sekhain ( Heart Touching Relationship Quotes )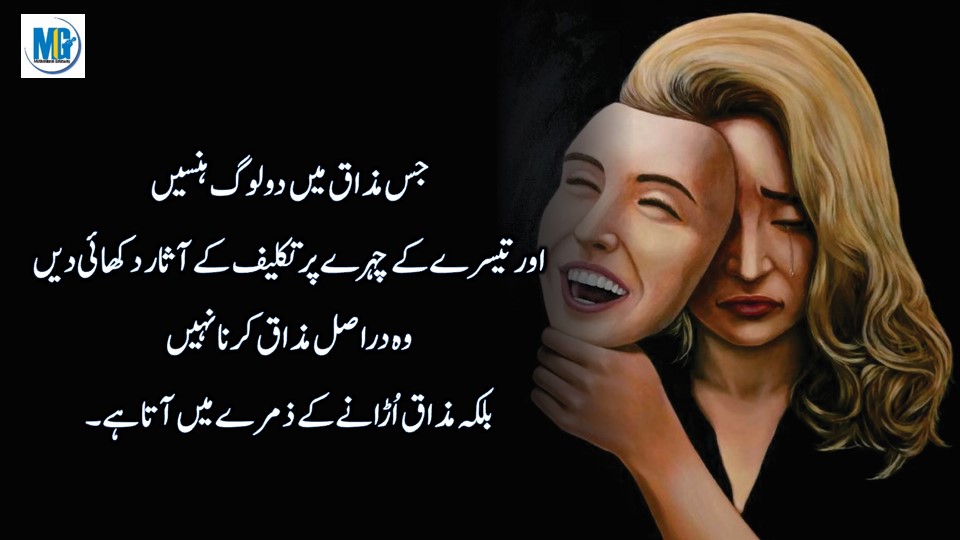 Jis Mazak Main Do Log Hansain Aor Tesray K Chahry Pr Takelf K Asar Dekhyiee Dain Bilk Mazak Urny K Zmryy Main Ataa Hy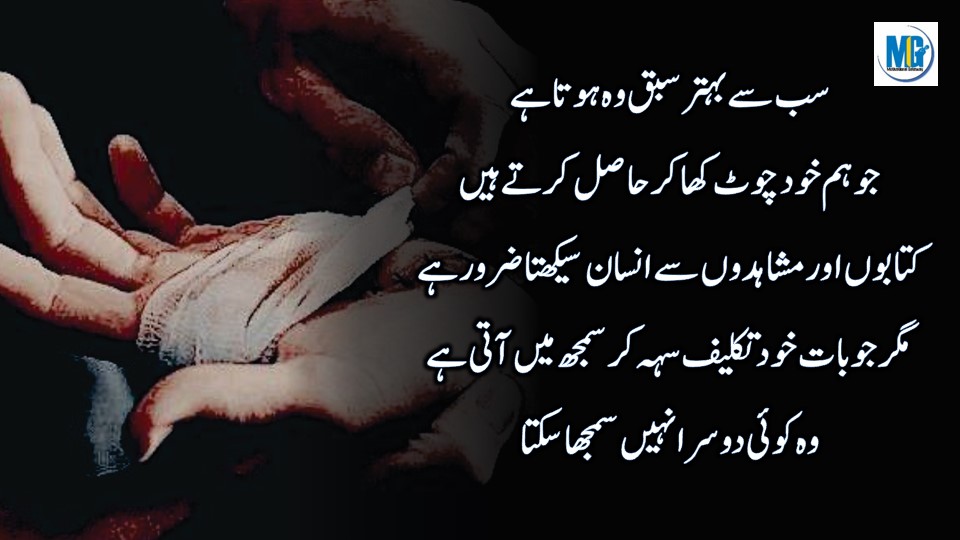 Sb Say Behtr Sabk Wo Hota Hy Jo Ham Khud Choot Kha Kr Hasil Krty Hain Kitbain Aor Mushadiiooo Say Insan Sekhta Zaroor Hy Mager Jo Baat Khud Takleff Seh Kr Samjh Main Ati Hy Wo Koi Dosraa Nh Samjha Sktaa ( Reality Quotes Collection)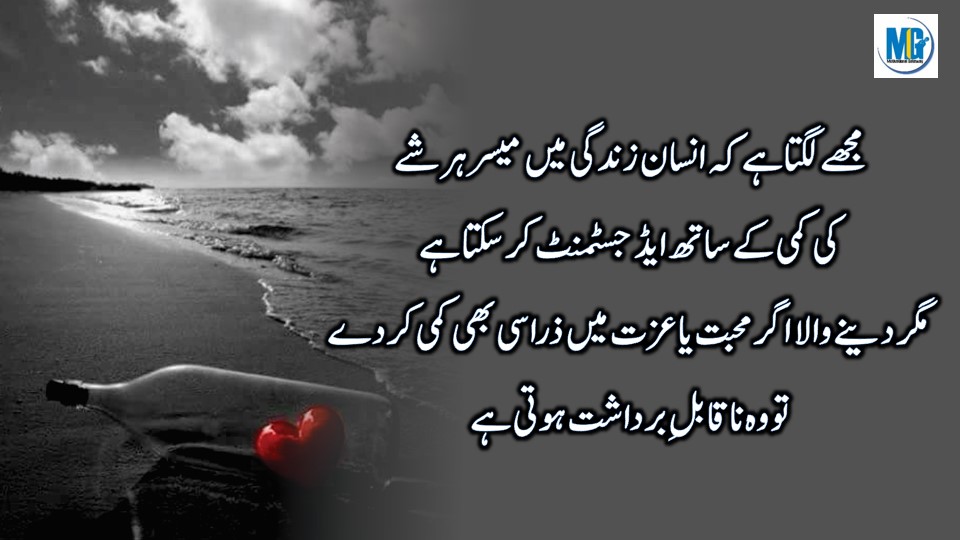 Mughy Lgta Hy K Insan Zindagi Main Masyeerr Her Shy Ki Kmi K Sath Adjustment Kr Skta Hy Mager Deny Wala Ager Muhabt Ya IZat Main Zara Cee Kmii Kr Dy To Wo Nakablee Berdasht Hoti Hy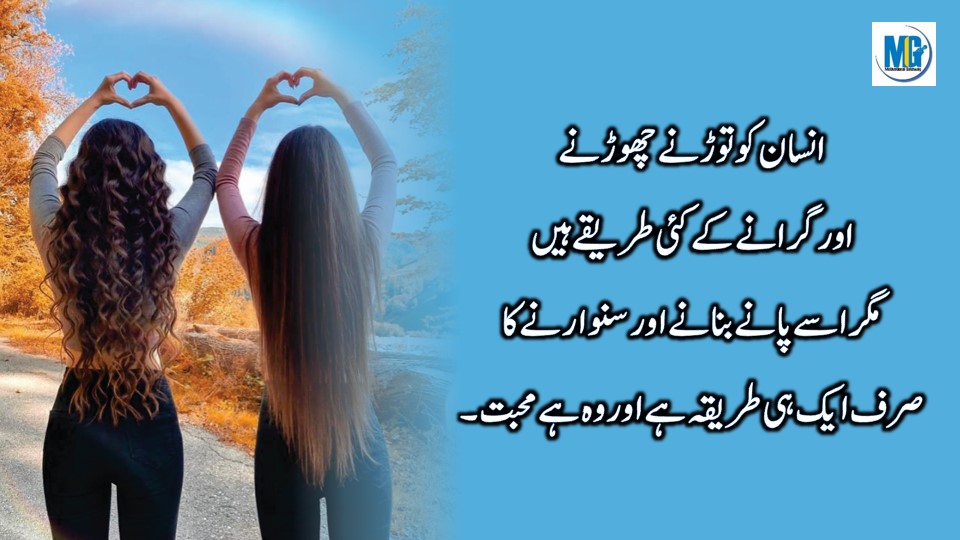 Insan Ko Torny Chorny Aor Girany Ki Kie Tarekyy Hain Mager Usy Pany Bnany Aor Sunwrny Ka Serf Aik Hi Tarekaa Hy Aor Wo Hy Muhabt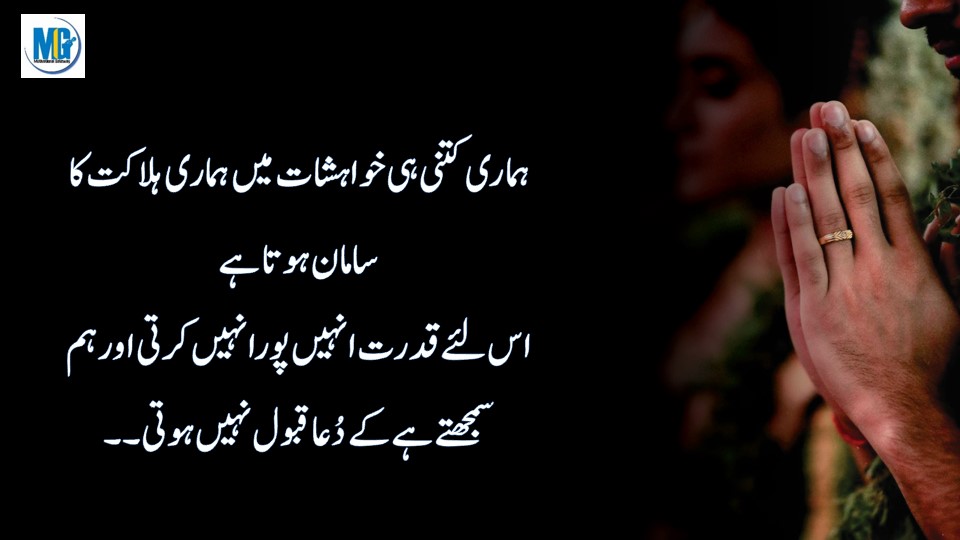 Hamrii Kitnii Hi Khewishat Main Hamrii Halkt Ka Saman Hota Hy Iss Liy Qudrat Unhain Pora Nh Krtii Aor Ham Samjhty Hy K Dua Kabool Nh Hoti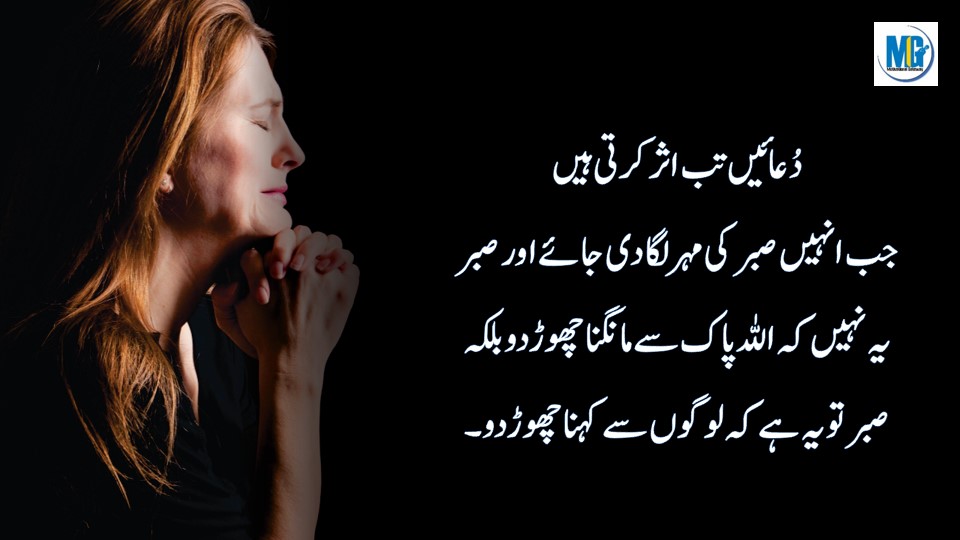 Duani Tb Aser Krti Hain Jb Unhain Sber Ki Muheer Lga Dii Jye Aor Saber Ye Nh K Allah Pak Say Mangnaa Choor Do Bilk Saber To Ye K Logo Say Kehna Choor Doo
Zarori To Nh K App Logo K Liy Udas Rhain Jhinhain Ap Ki Perwaa Nh Ap Un Logo K Liy Kush Bhi To Reh Skty Hain Jo Ap Ki Fiker Kerty Hain
Relationship Quotes ( Caring And Respect Of Our True Relationship)
At the heart of a true and meaningful relationship lies an unwavering foundation of caring and respect. These two fundamental pillars serve as the bedrock upon which the intricate tapestry of a genuine connection is woven. Caring goes beyond mere words or gestures; it embodies a profound sense of concern, empathy, and selflessness. It is the willingness to listen intently, to offer a helping hand without hesitation, and to stand by one another through the highs and lows of life's journey. Respect is a reflection of recognizing and valuing one another's opinions, boundaries, and autonomy.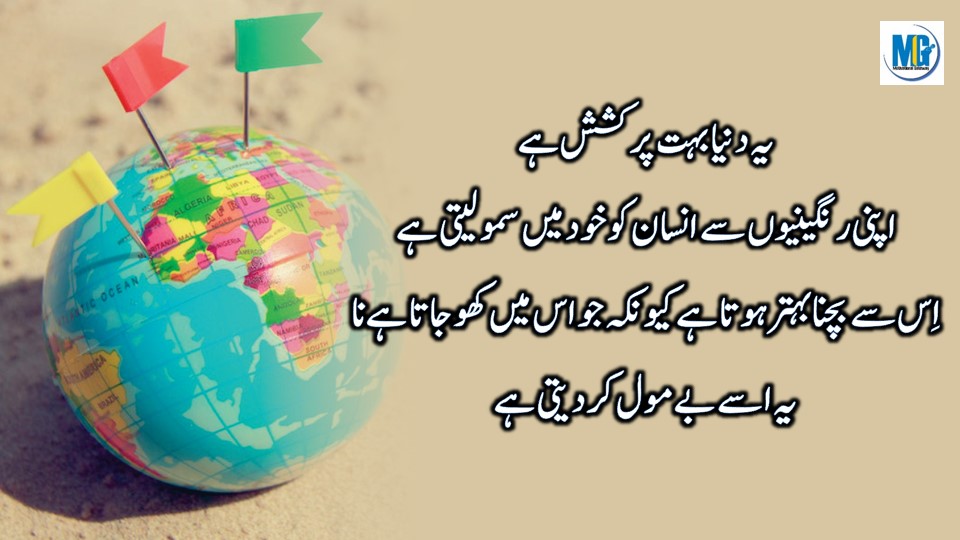 Ye Dunia Bouth Purkashsh Hy Apni Rangenoo Say Insan Ko Khud Main Smo Letii Hy Iss Say Bachna Behtr Hota Hy Qk Jo Us Main Kho Jata Hy Na Ye Usy Bay Mole Kr Detii Hy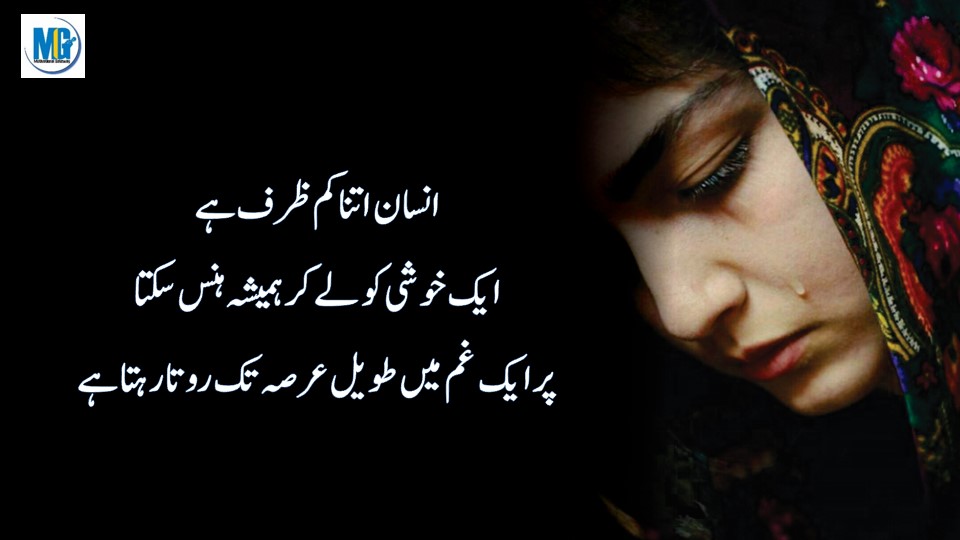 Insan Itna Km Zerf Hy Aik Kushi Ko Ly Kr Hamesha Hans Skta Hy Pe Aik Gham Main Taweel Ersaa Tk Rota Rehta Hy ( Sad Life Quotes )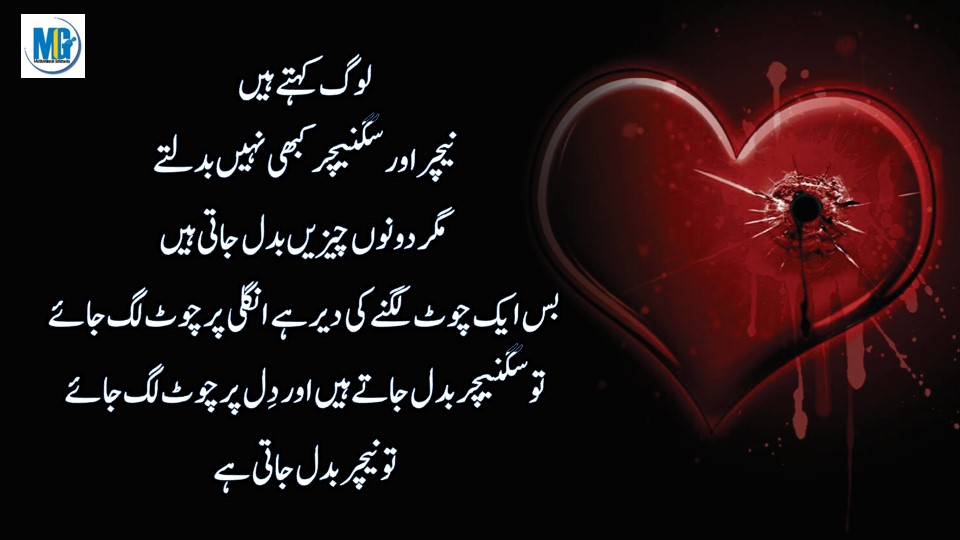 Log Kehty Hain Nature Aor Singnature Kbhi Nh Bdlty Mager Dono Chezain Bdl Jati Hain Bs Aik Choot Lgny Ki Dare Hy Unglii Pr Choot Lg Jaye To Signature Bdl Jaty Hain Aor Dil Pr Choot Lg Jye To To Nature Bdl Jati Hy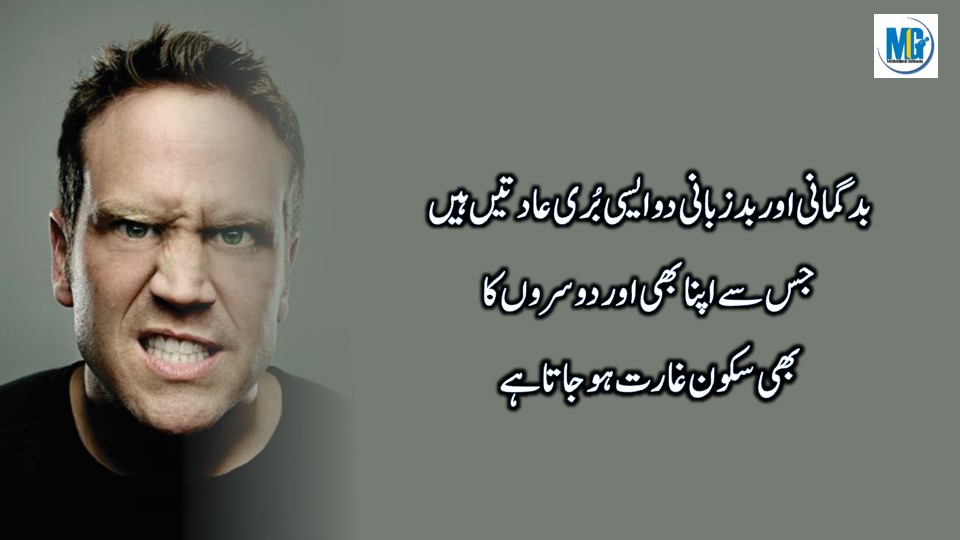 Bd Gumani Aor Bdzubani Do Asi Buri Adtain Hain Jis Say Apna Bhi Aor Dosroo Ka Bhi Skoon Ghart Ho Jata Hy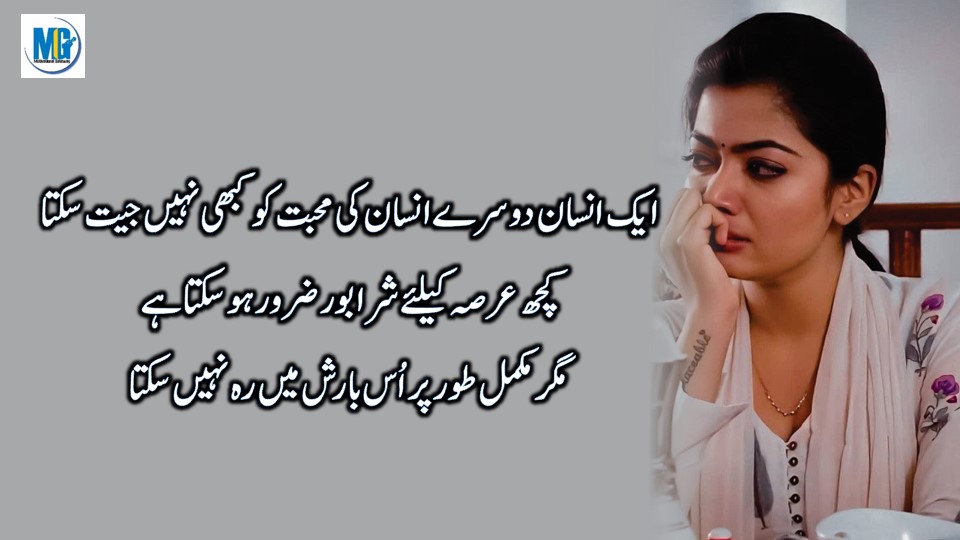 Aik Insan Dosry Insan Ko Muhbat Ko Kbhi Nh Jeet Skta Kuch Ersa K Liy Shraboo Zaroor Ho Skta Hy Mager Mukaml Tor Us Barish Main Reh Nh Skta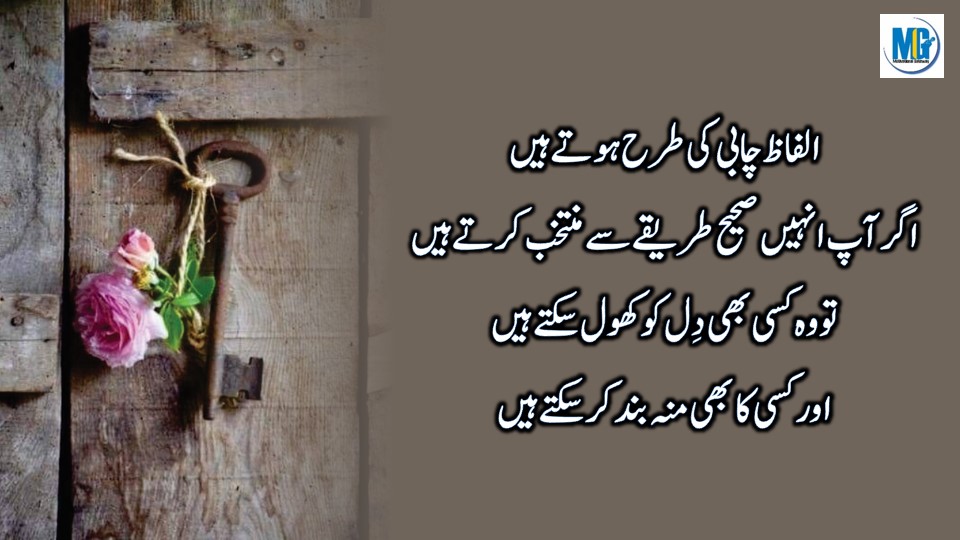 Alfaz Chabi Ki Thra Hoty Hain Ager Ap Unhain Seheh Tareky Say Muntakb Krty Hain To Wo Kisi Bhi Dil Ko Khol Skty Hian Aor Kisi Ka Bhi Muu Bnd Kr Skty Hain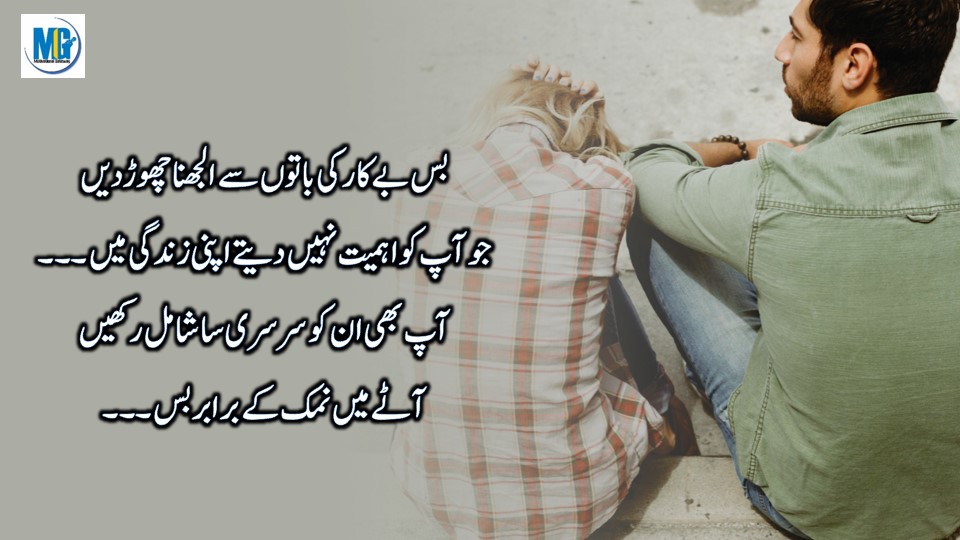 Bs Bakar Ki Batoo Say Uljhan Choor Dain Jo Ap Ko Ahmyat Nh Dety Apni Zindagi Main Ap Bhi Un Ko Sr Srii Sa Shamil Rikhain Atyy Main Nmk K Brabr Bs