Best Heart Touching Urdu Quotes About Life
The best heart-touching Urdu quotes about life are those that reach deep into the soul, evoking strong emotions and connecting with the core of human experiences.(Quotes About Life )These quotes often explore the profound aspects of existence, encapsulating the joys, sorrows, and complexities of life in eloquent and moving words. These quotes resonate with individuals on a profound level, serving as a reminder that life, with all its intricacies and emotions, is a journey worth embracing and cherishing.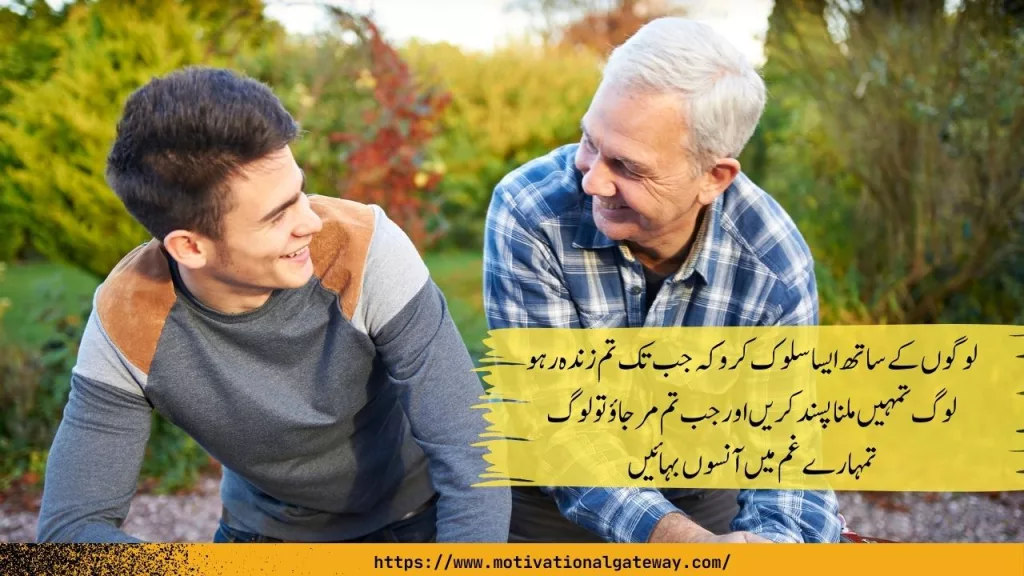 Logo K Sath Asa Salook Kro K Jb Tk Tum Zinda Raho Log Thumain Milna Pasnd Krain Aor Jb Tum Mer Jaoo To Log Thumray Gham Main Ansoo Bahyn ( Quotes about Life )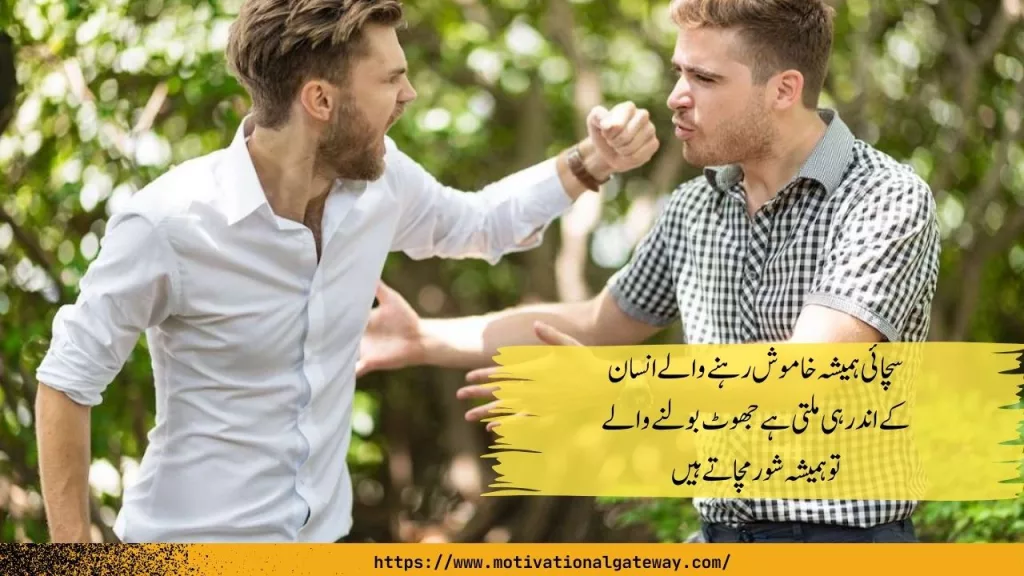 Sachyie Hamesaha Khamosh Rehny Waly Inssan K Ander Hi Milti HY Jhoot Bolny Waly TO Hamesha Shoor Machaty Hain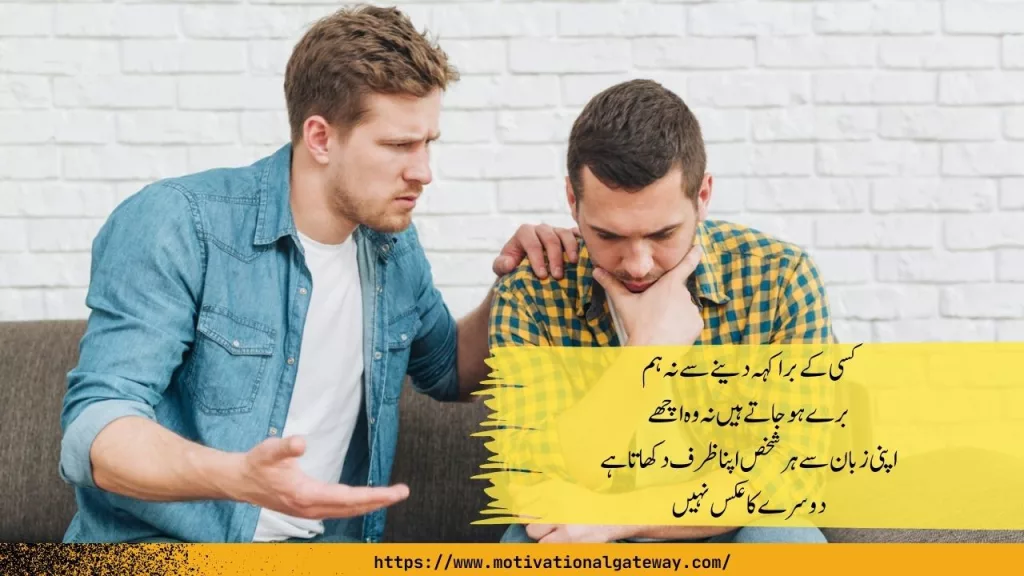 Kisi K Bura Keh Deny Say Na Ham Bury Ho Jaty Hian Na Wo Achy Apni Zuban Say Her Shaksh Apna Zarf Dikhta Hy Dosry Ka Aks Nh ( Urdu Quotes )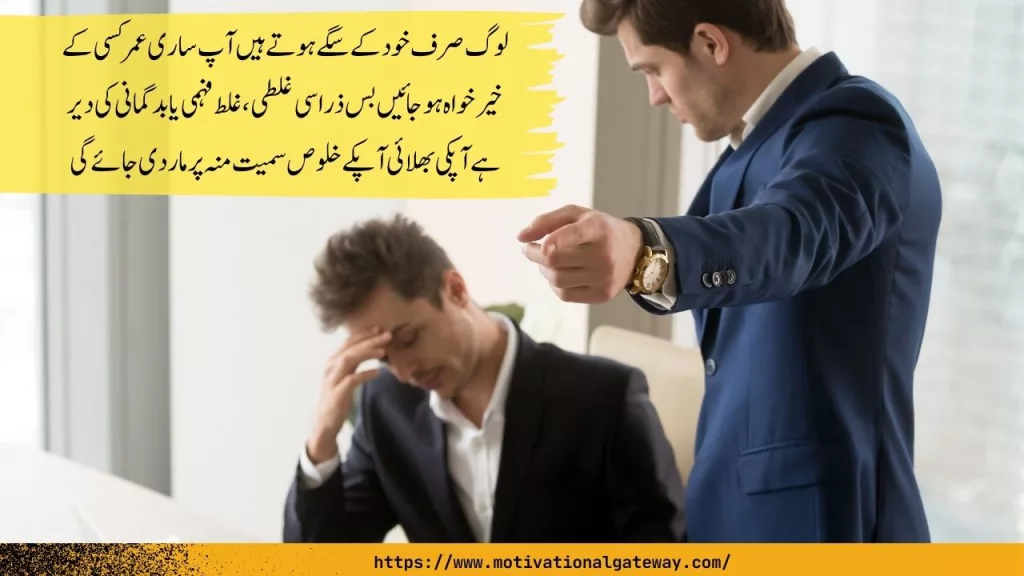 Log Serf Khud K Sagy Hoty Han Ap Sari Umer Kisi K Khare Khwaa Ho Jyn Bs Zara Cee Ghltii Ghlt Fehmii Ya Bdgumani Ki Dare Hy Ap Ki Bhalyie Ap K Khaloos Samete Muu Pr Maar Di Jaye Gi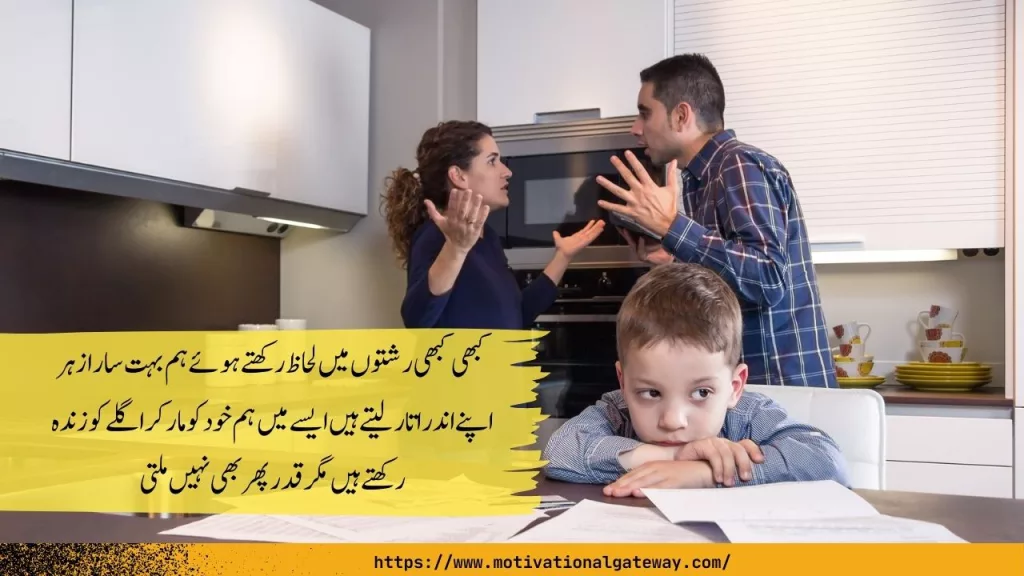 Kbhi Kbhi Rishtoo Main Lhyazz Rikhty Howy Ham Bouth Sara Zaher Apany Ander Utar Lety Hain Asy Main Khud Ko Maar Kr Agly Ko Zindaa Rikhty Hain Mager Kader Phr Bhi Nh Milti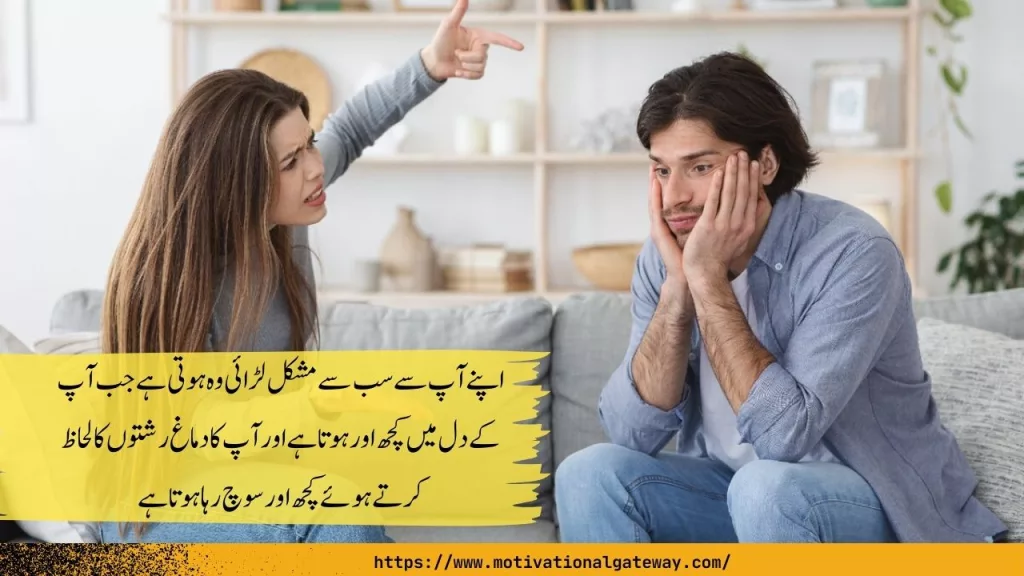 Apnay Ap Say Sb Say Mushkil Laryiee Wo Hoti Hy Jb Ap K DIl Main Kuch Aor Hota Hy Aor Ap Ka Demakh Rishtoo Ka Lhyaz Krty Howy Kuch Aor Soch Rha Hota Hy ( Best Urdu Quotes )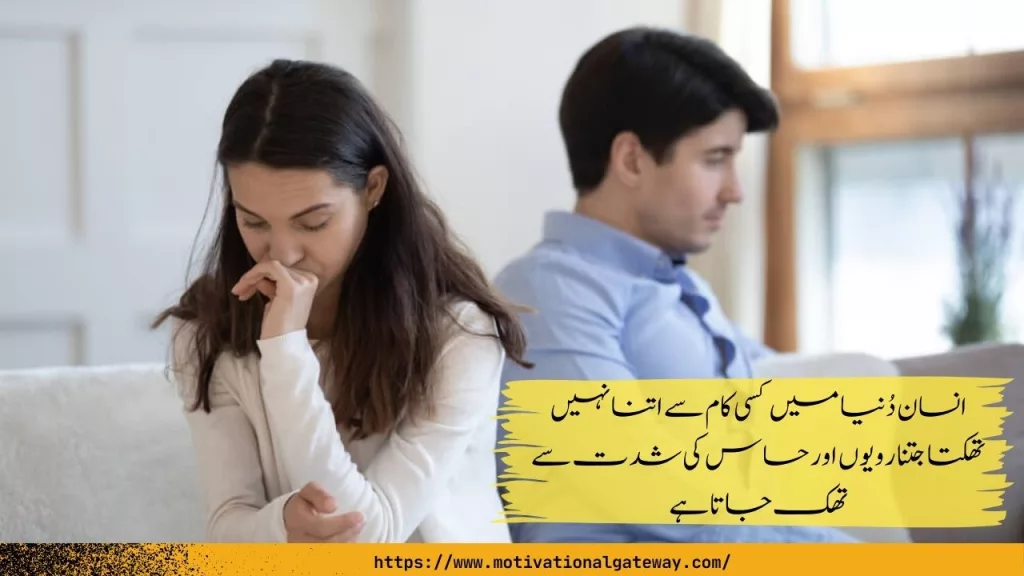 Insan Dunia Main Kisi Kam Say Itna Nh Thikta Jitna Rawioo Aor Ehsas Ki Shidadt Say Thak Jata Hy( Quotes About Life )
Urdu Quotes About Life
Heart-touching simplicity and authenticity, these quotes have the ability to heal, uplift, and inspire, leaving a lasting impact on those who encounter them. They reflect the universal truths that bind humanity and provide comfort in times of need while celebrating the beauty of life's experiences.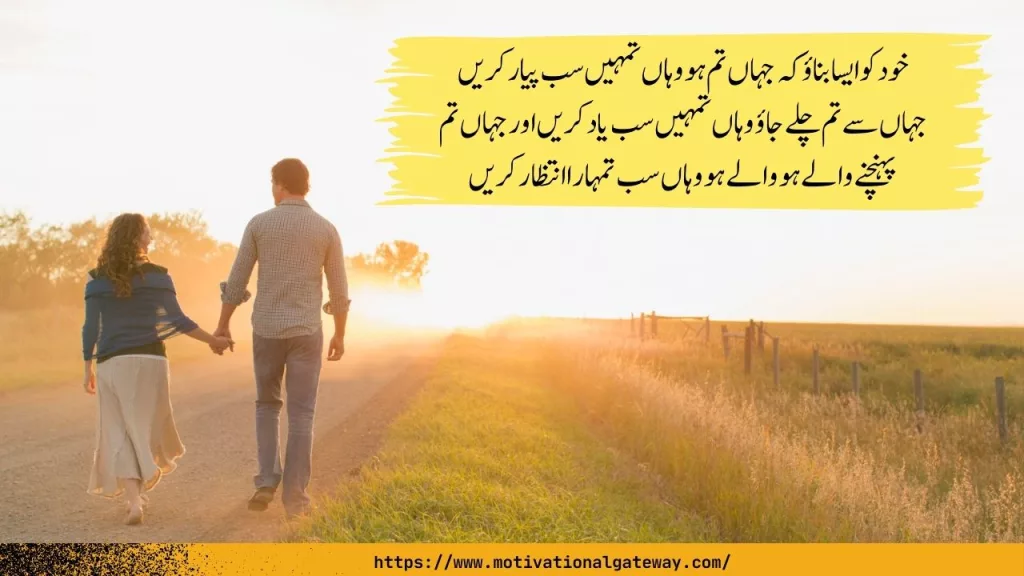 Khud Ko Asa Bnao K Jahan Tum Ho Wahn Thumain Sb Pyar Krain Jahn Say Tum Chly Jao Whan THumrain Sb Yaad Krain Aor Jahn Tum Pounchny Waly Ho Wahn Sb THumra Intrazar Kraain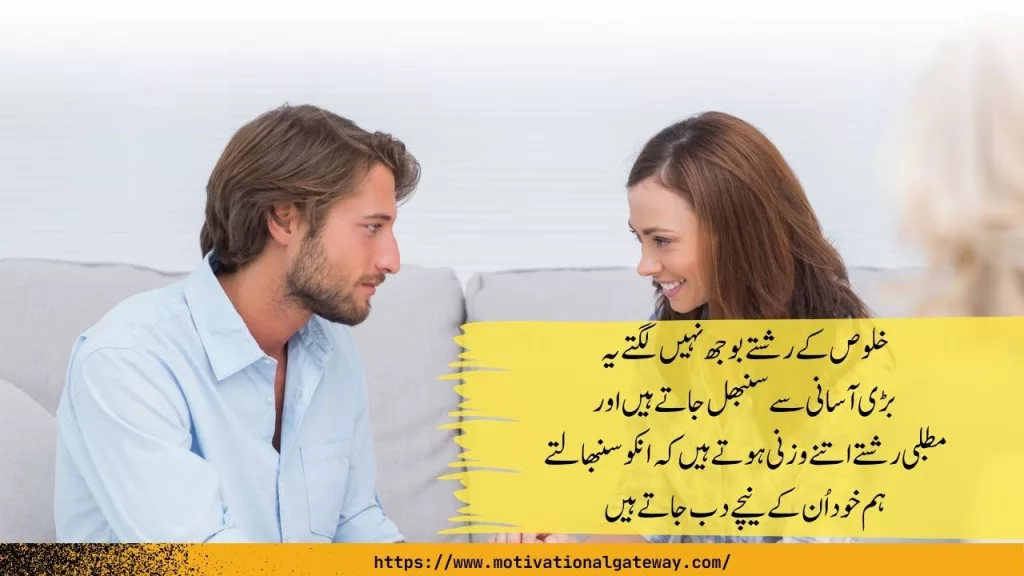 Khaloos K Rishty Bojh Nh Lgty Ye Bari Asani Sany Sanbhl Jaty Hain Aor Matlbii Rishtty Itny Wazni Hoty Hain K Unko Sanbhlty Ham Khud Un K Neachy Db Jaty Hain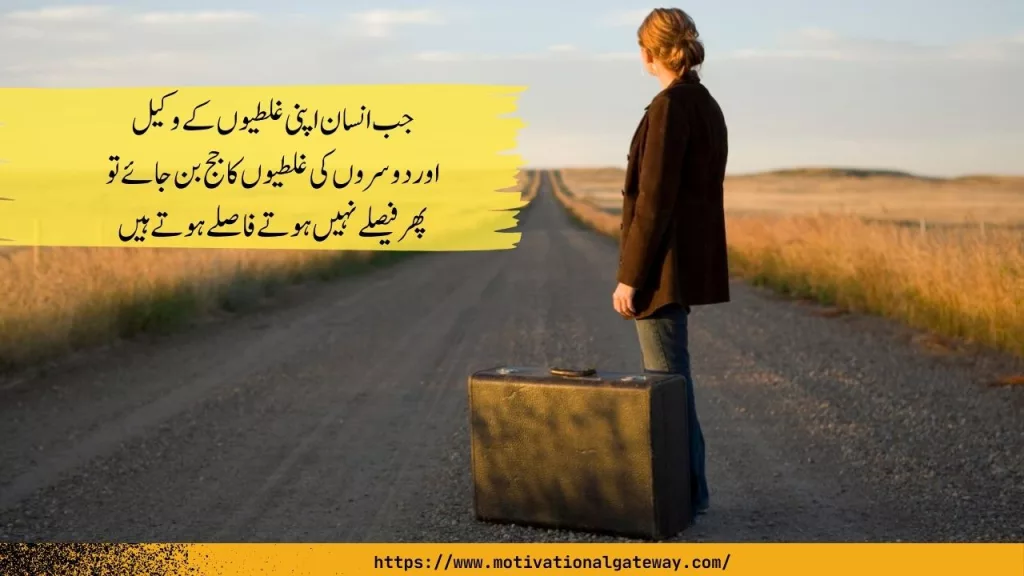 Jb Insan Apni Ghaltyio K Wakeel Aor Dosroo Ki Ghlatyio Ka Jaj Bn Jyn To Phr Fesly Nh Hoty Fasly Hoty Hain