Precious Lines सोने के पानी से लिखी जाने वाली बातें | Heart Touching Quotes in Urdu | Hindi Quotes | Urdu Hindi Quotes About Life | Motivational Gateway
"सोने के पानी से लिखी जाने वाली बातें" (Precious Lines written with golden water) evoke a sense of profound wisdom and timeless truths. Just as gold is precious and enduring, these lines ( Precious Lines) are etched with a brilliance that transcends time and culture.They hold the power to inspire, heal, and transform, guiding us on our journey of self-discovery and growth.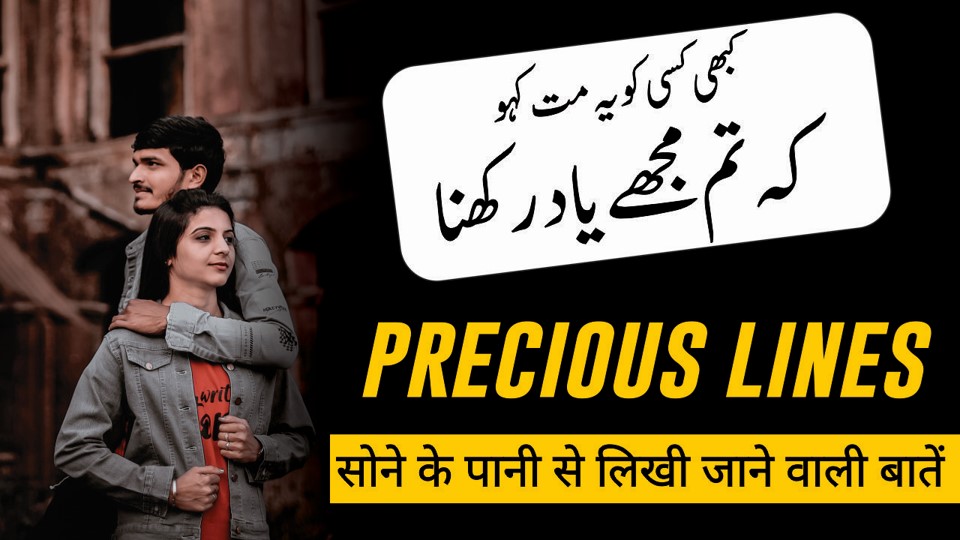 Kbi Kisi Ko Ye Mat Kaho K Tum Mughy Yad Rikhna ( Precious Lines )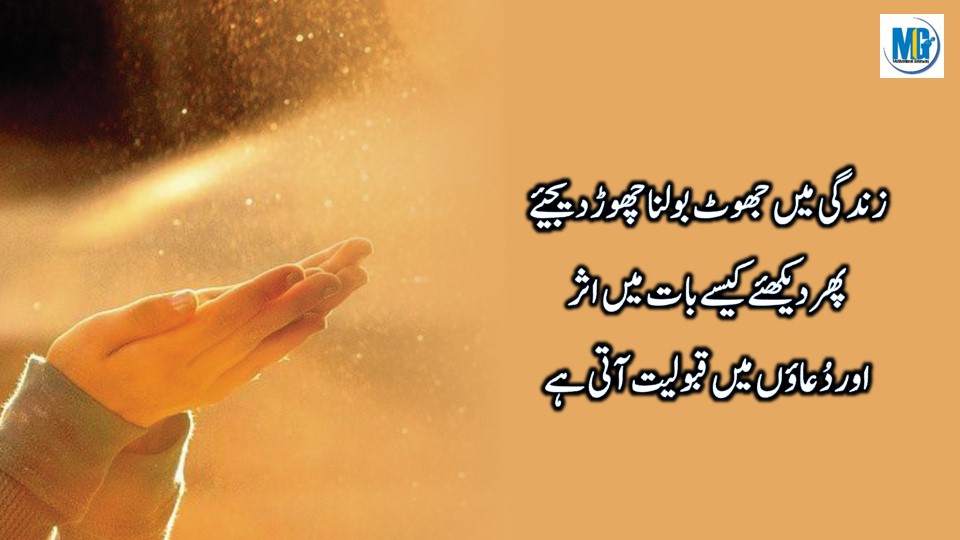 Zindagi Main Jhoot Bolna Choor Dejiay Phr Daekhiay Kesy Baat Main Aser Aor Duaon Main Kabolyat Ati Hy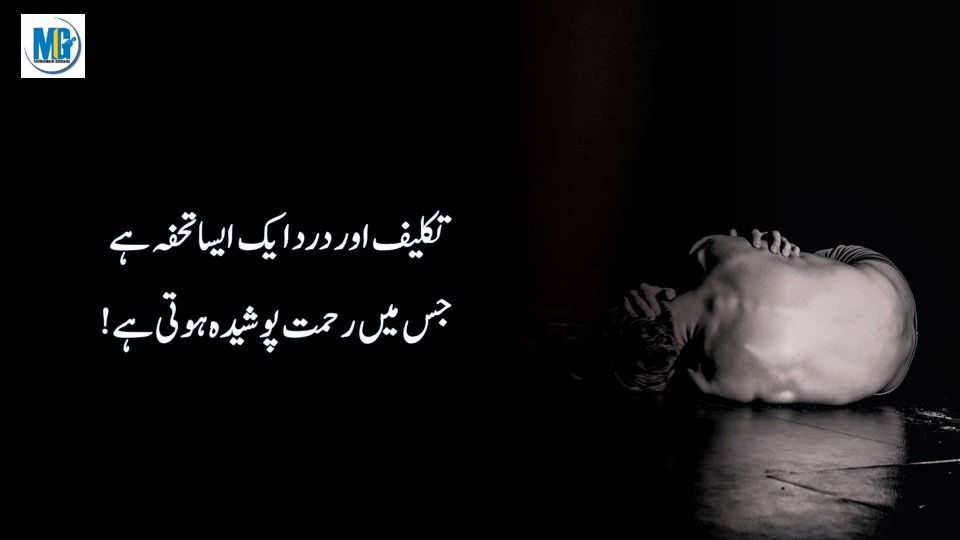 Takleef Aor Drd Aik Asa Thofa Hy Jis Main Rehmt Posheda Hoti Hy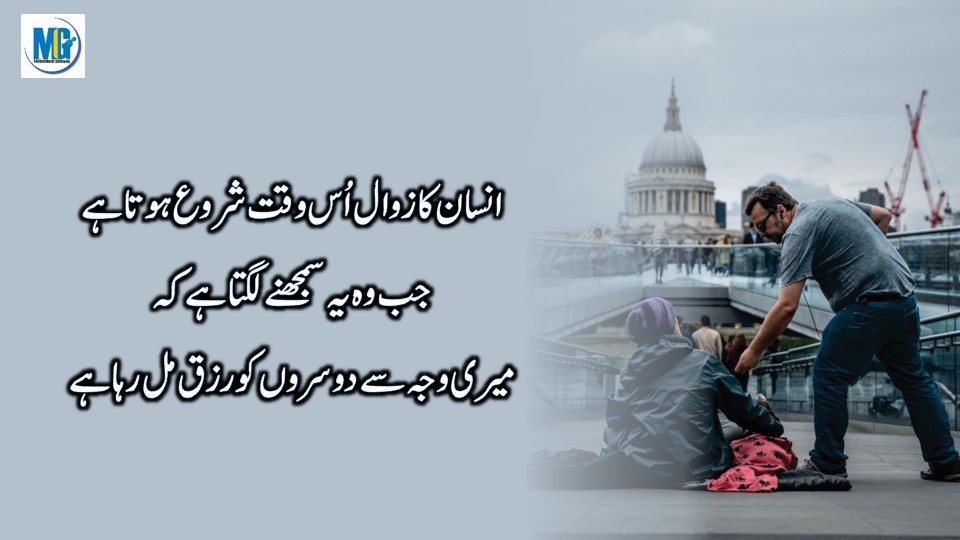 Insan Ka Zawal Us Wkt Shroo Hota Hy Jb Wo Ye Samjhny Lgta Hy K Meri Wja Say Dosroo Ko Rizkk Mil Rha Hy
Precious Lines
Precious lines for life are the moments etched in the fabric of our existence, the words that define our journey and the emotions that color our days. ther the tapestry of our existence, creating a story that is uniquely ours. They encompass the moments of joy that light up our days, the challenges that test our resilience, and the relationships that shape our identity. These lines are not just a chronological record of events; they carry the weight of our emotions, the depth of our experiences, and the wisdom gained through the passage of time.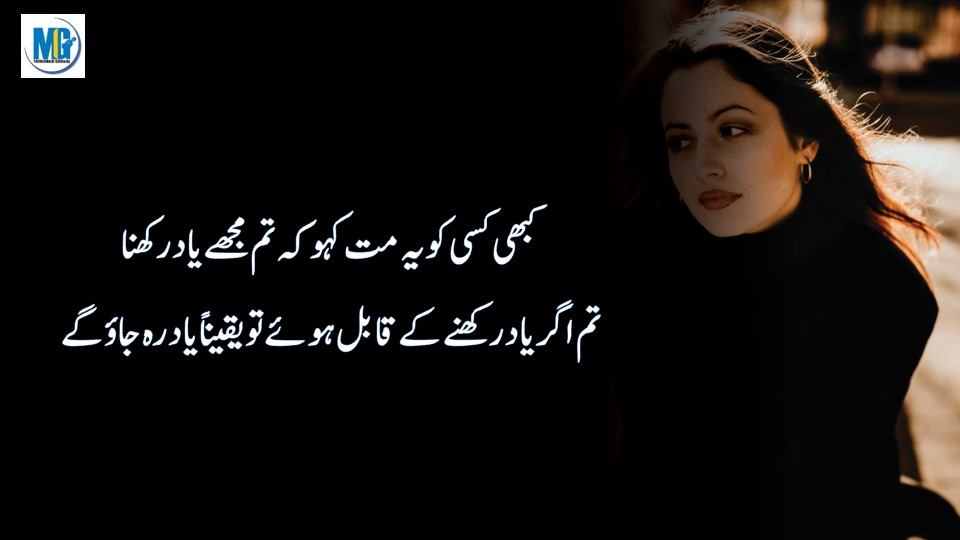 Kbhi Kisi Ko Ye Maaat Kaho K Tum Mughy Yaad Rikhna Tum Ager Yaad Rikhny K Kabil Howy To Yakenan Yad Reh Jaoo Gay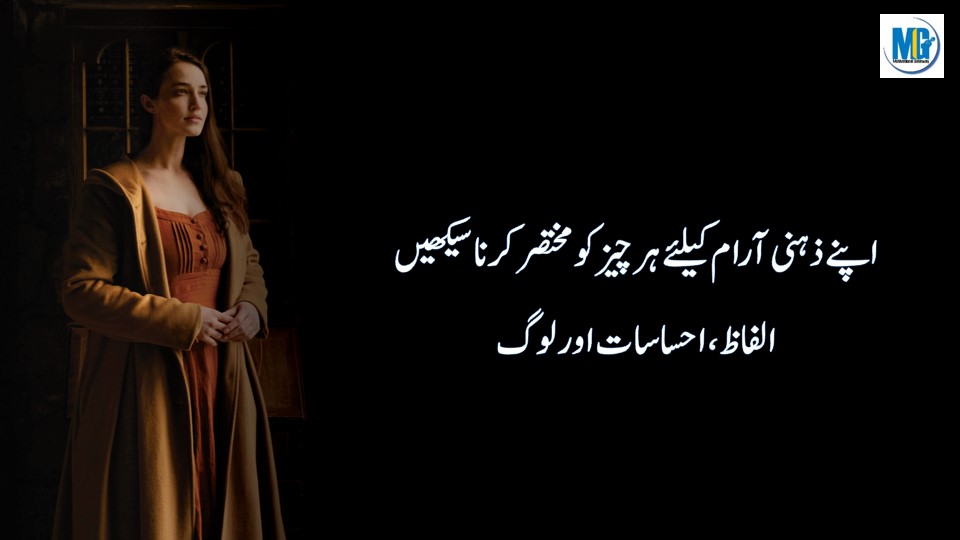 Apny Zehnii Aram K liy Her Cheez Ko Mukhtiser Krna Sekhain Alfaz Ehsas Aor Log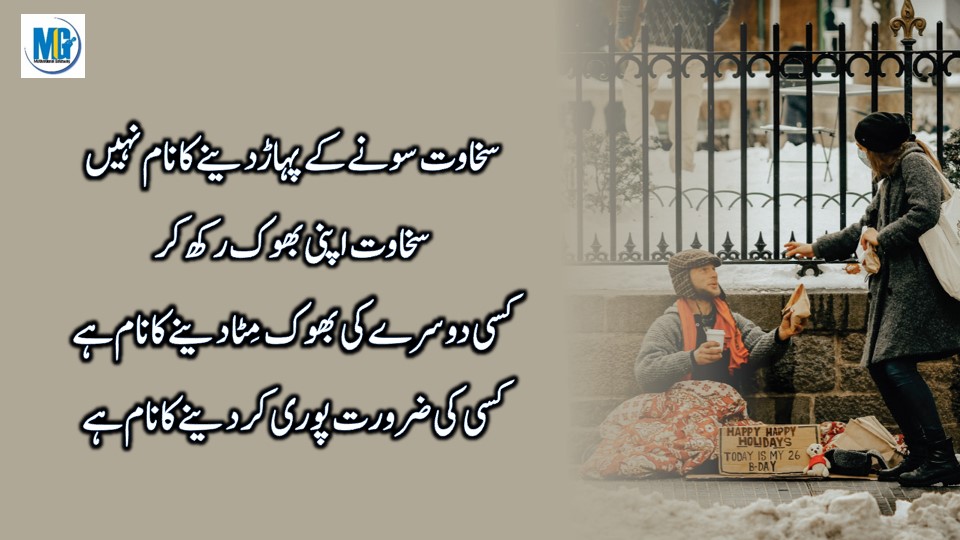 Sakhwt Sony K Pahar Deny Ka Naam Nh Sakhwt Apni Bhook Rakh Kr Kisi Dosry Ki Bhook Mitaa Deny Ka Naam Hy Kisii Ki Zarort Porii Kr Denyy Ka Naam Hy ( Life Is Precious )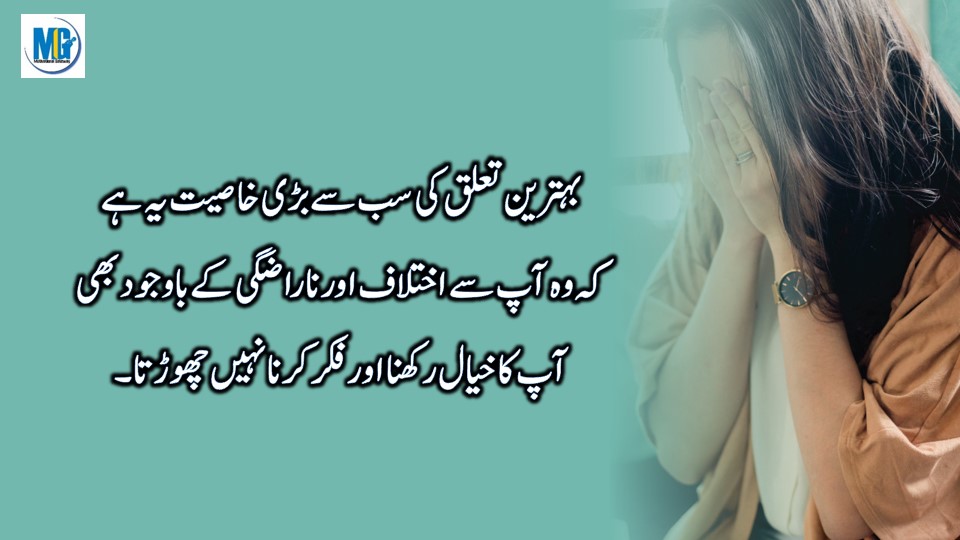 Behtreen Taluk Ki Sb Say Brii Khasyat Ye K Wo Ap Say Ikhtalf Aor Narazgi K Bawjood Bhi Ap Ka Khyal Rikhna Aor Fikr Krna Nh Chortaa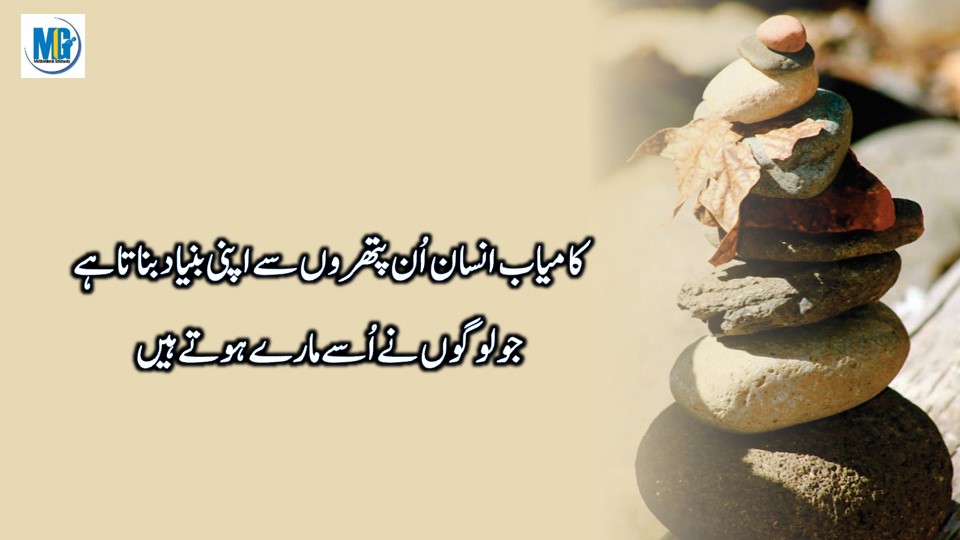 Kamyab Insan Un Pathroo Say Apni Bunyad Banata Hy Jo Logo Nay Usy Mary Hoty Hain
Precious Lines ( Successful Man When Hi Face Difficult time In His Life )
The story of a successful man is not merely defined by his accomplishments, but by the precious lines etched into his journey during the times of adversity and challenge. It is within these difficult moments that his character is truly tested, and the measure of his success is revealed.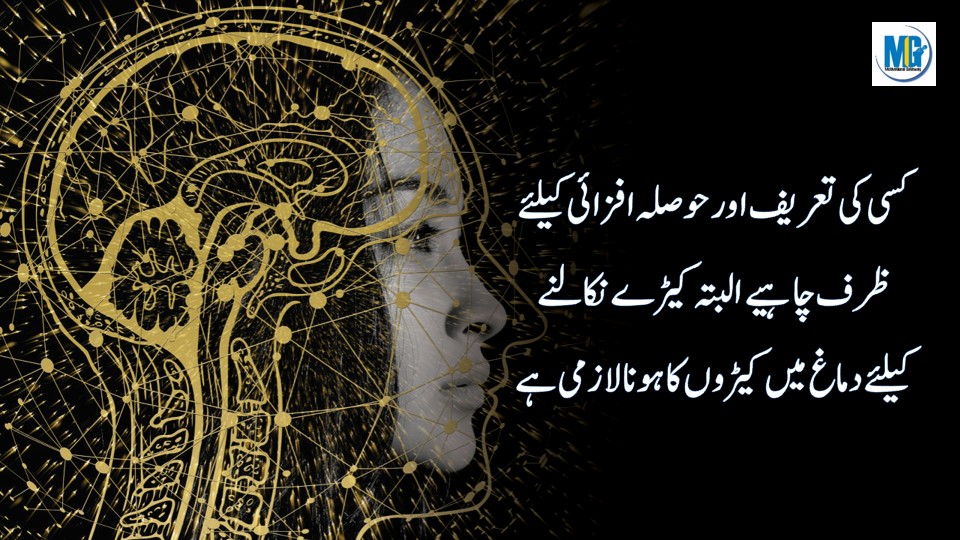 Kisi Ki Tareef Aor Hosla Afzyee K LIy Zarf Chaihy Albta Keray Niklny K Liy Demkh Main Keroo Ka Hona Lazmi Hy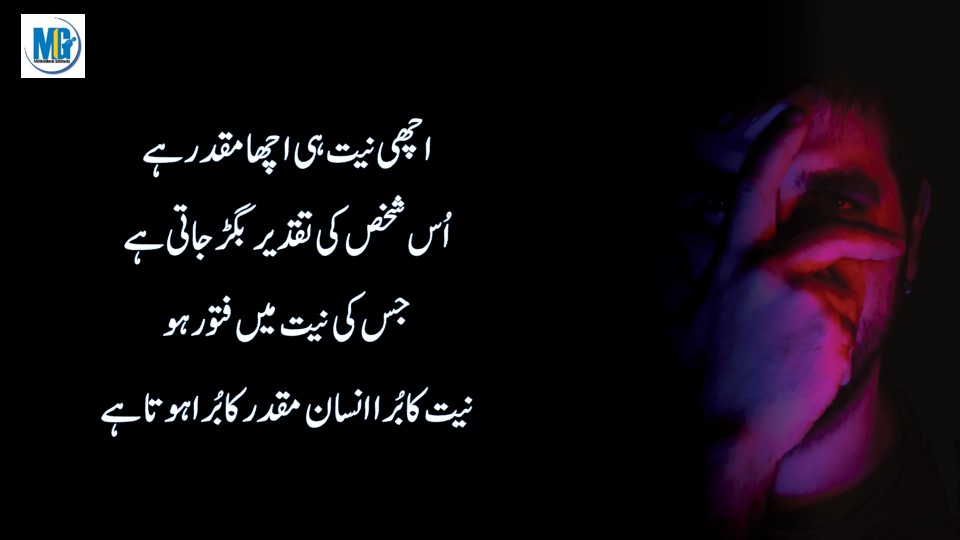 Achi Neyat Hi Acha Mukader Hy Us Shaksh Ki Takdeer Biger Jati Hy Jis Ki Neyat Main Fatoor Ho Neyat Ka Bura Insan Mukader Ka Bura Hota Hy ( Inspiring Quotes About Life )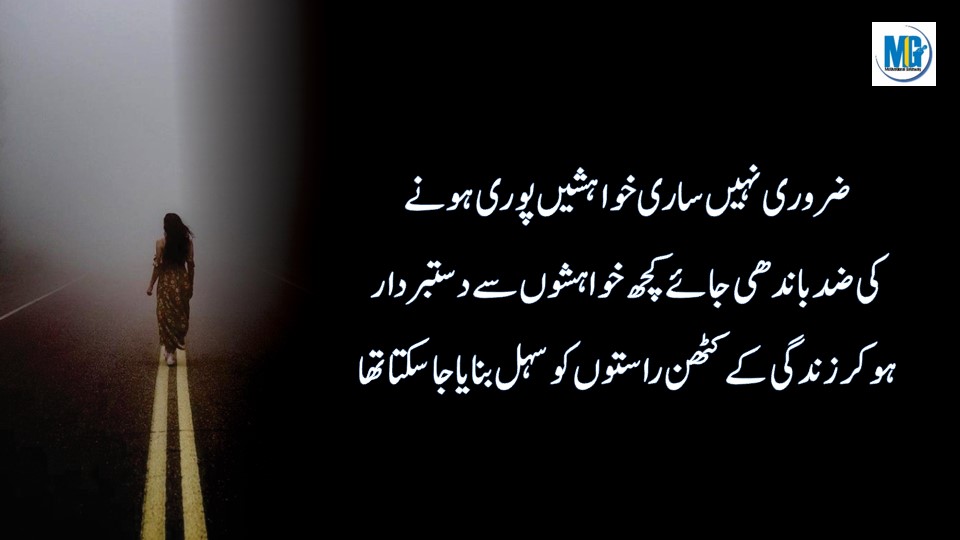 Zarori Nh Sari Khewishain Pori Honay Ki Zid Bandhi Jaye Kuch Khewishoo Say Dastabdar Ho Kr Zindagi K Khtn Rastoo Ko Sahel Banyaa Ja Sktaa Tha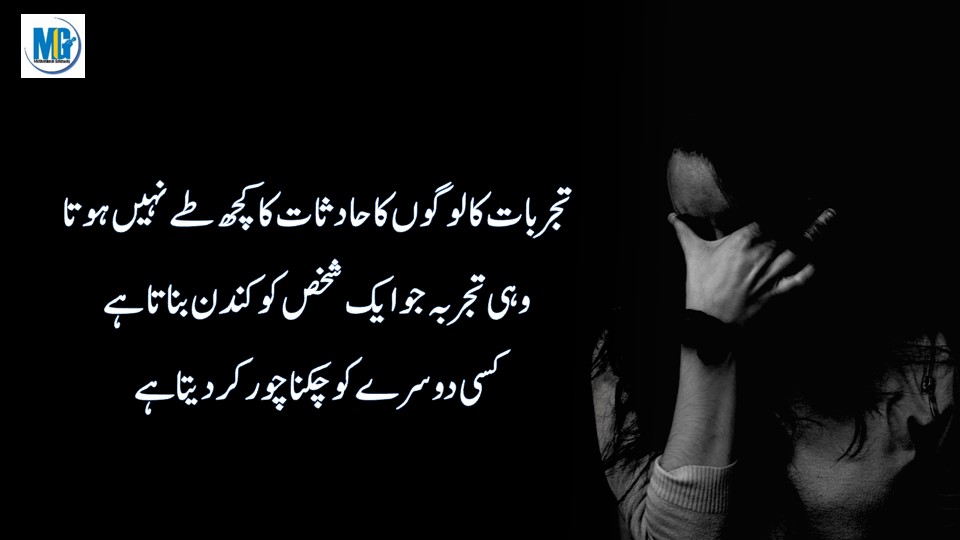 Tajrbat Ka Logo Ka Hadsat Ka Kuch Ty Nh Hota Wohi Tajerbaa Jo Aik Shakhsh Ko Kundan Banata Hy Ksii Dosry Ko Chikna Choor Kr Deta Hy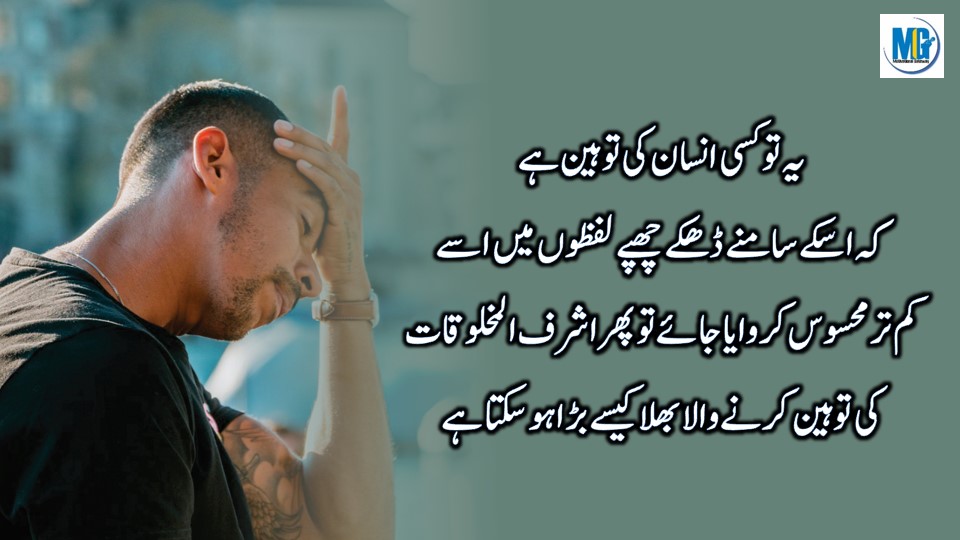 Ye To Kisi Insan Ki Toheen Hy K Usky Samny Dhaky Chupy Lafzoo Main Usy Km Tr Mehsoos Kerwia Jaye To Phr Ashraf Al Makhlokat Ki Toheen Krny Wala Bhla Kesay Bra Ho Skta Hy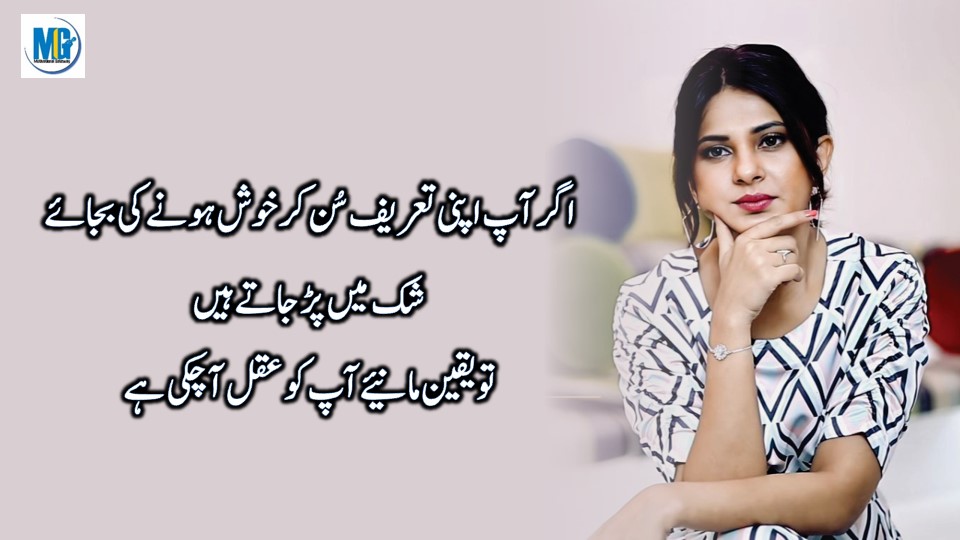 Ager Ap Apni Tareef Sun Kr Kush Honay Ki Bejye Shak Main Pr Jaty Hain To Yakeen Maniay Ap Ko Akl Aaa Chuki Hy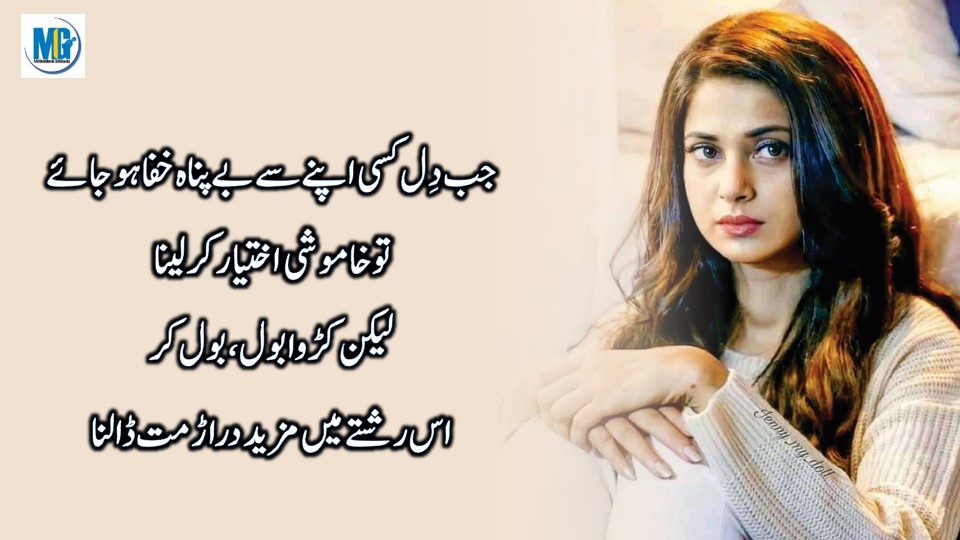 Jb Dil Kisi Apny Say Bapnha Khafa Ho Jaye To Khamoshi Ikhtyar Kr Lena Lkn Kerwaa Bol Bol Ke Ua Rishty Main Mazeed Darar Maat Dalna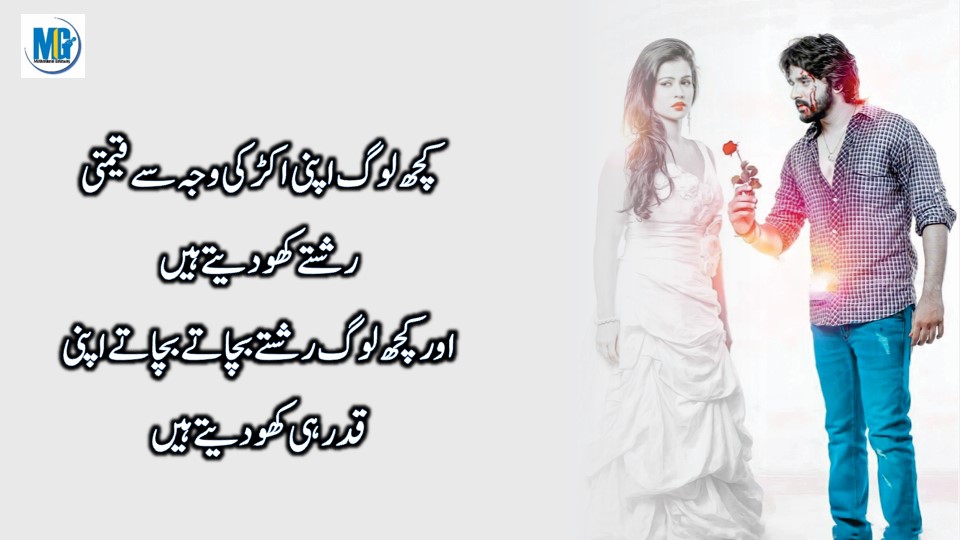 Kuch Log Apni Aker Ki Wja Say Kameti Rishty Kho Dety Hain Aor Kuch Log Rishty Bachaty Bachtay Apni Kader Hi Kho Dety Hian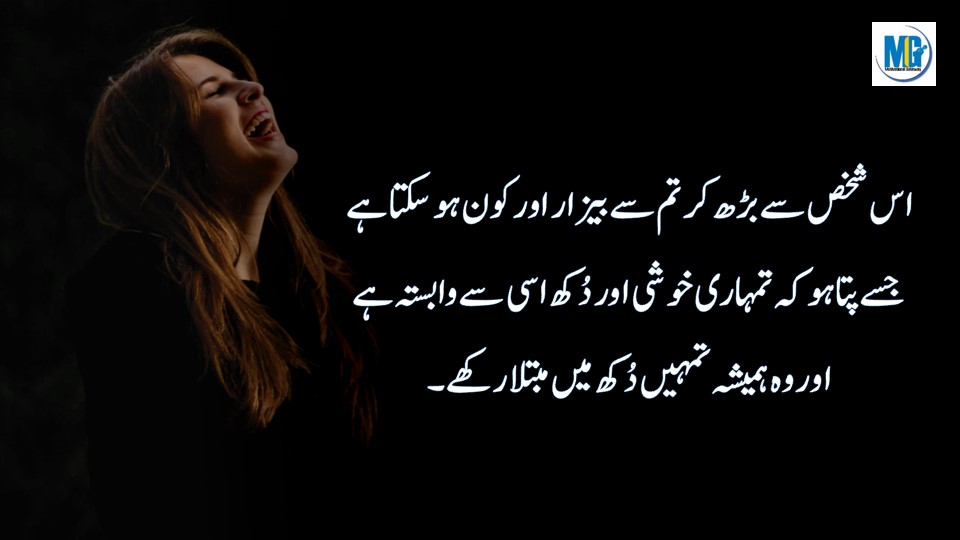 Us Shakhs Say Barh Kr Tum Say Bezar Aor Kn Ho Skta Hy Jsiy Pta Ho K Thumrai Kushi Aor Dukh Usi Say Wbsta Hy Aor Wo Hamesha Dukh Main Mubtla Rikhy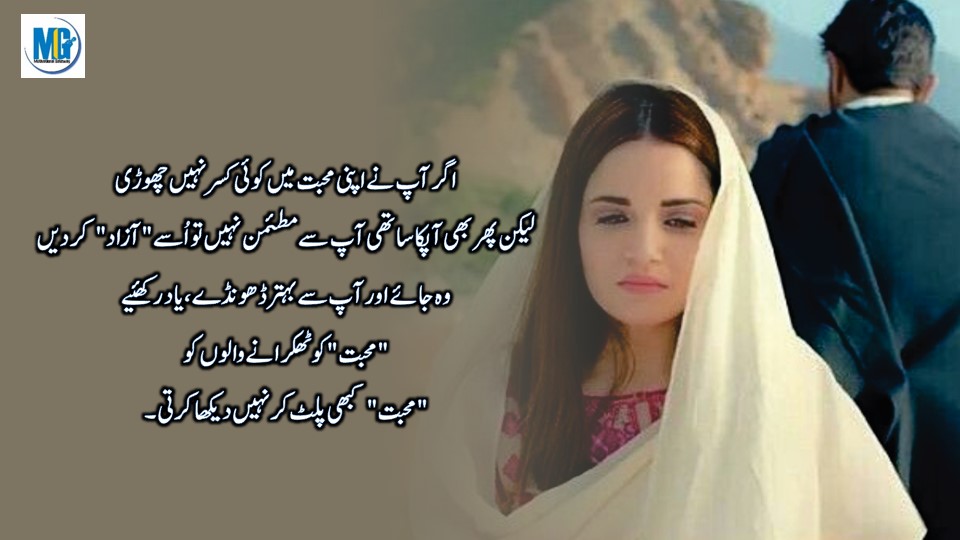 Ager Ap Nay Apni Muhabt Main Koi Kaser Nh Chori Lkn Phr Bhi Ap Ka Sathi Ap Say Mutmyne Nh To Usya Azad Kr Dian Wo Jaye Aor Ap Say Behtr Dhondy Yad Rikhay Muhabt Ko Thukranay Waloo Ko Muhabt Kbhi Plt Kr Nh Dekha Krti ( Kerway Mager Sachy Alfaz )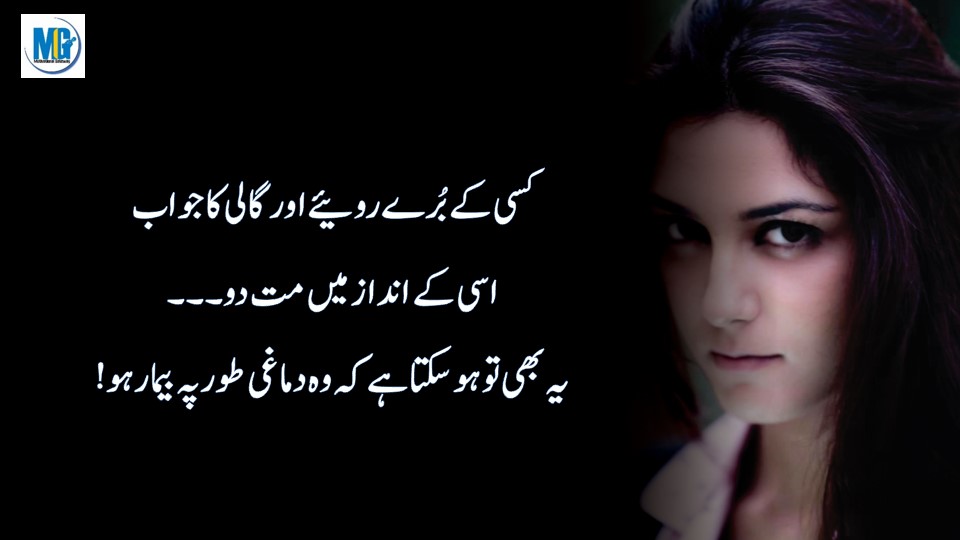 Kisi K Bury Rawiay Aor Gali Ka Jwb Usi K Andaz Main Maat Do Ye Bhi To Ho Skta Hy K Wo Demkahi Tor Pr Bemar Ho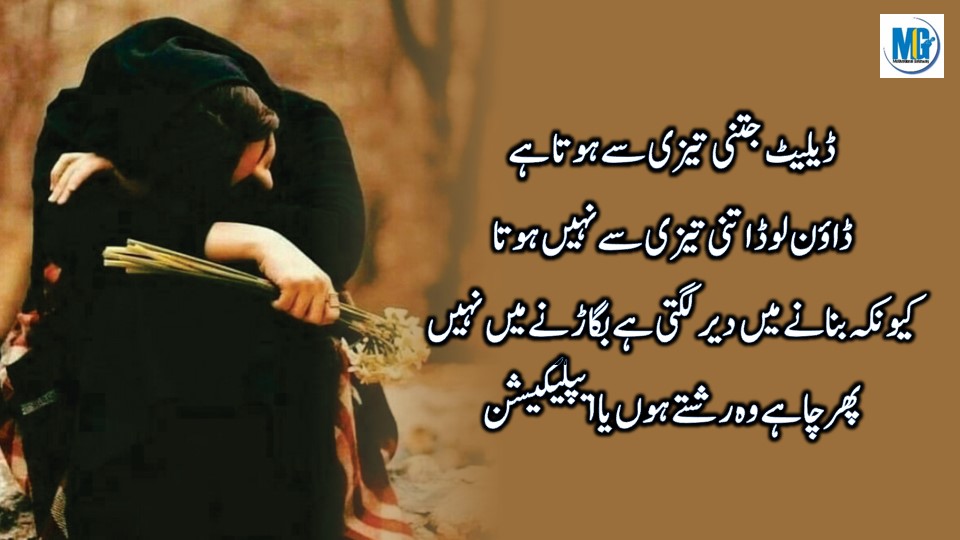 Delete Jitni Tezi Say Hota Hy Download Utni Tezi Say Nh Hota Qk Bnany Main Dare Lgti Hy Bigrnay Main Nh Phr Chaihy Wo Rishty Ho Ya Application