Life is a precious gift given by God, and it is up to us how we make the most out of it. We all go through different phases of life, (Karway Mgar Sacy Alfaz) some good and some bad.
However, it is essential to stay strong and not lose hope during tough times. Urdu quotes about life are not only inspiring but also leave a deep impact on our souls. This poste reminds us that our thoughts have a tremendous impact on our lives and encourages us to adopt a positive mindset.
Karway Mgar Sacy Alfaz Life changing Motivational Quotes
This poste encourages individuals to look beyond outward appearances and judge people based on their character and personalities .This post is a powerful reminder to live in the present moment and make the most of every day we have been blessed with.
This post reminds us to have faith in a higher power and that we are never alone in our struggles .This post teaches us the value of genuine friendships and the importance of standing by those who are loyal to us. (Karway Mgar Sacy Alfaz)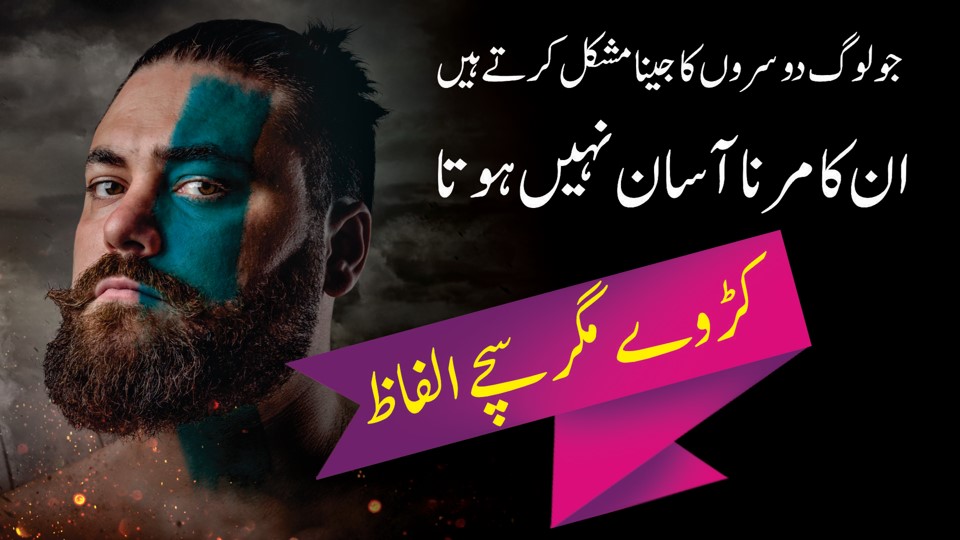 Jo Log Dosroo Ka Jena Mushkil Krty Hian Un Ka Mrna Asan Nh Hota ( Kerway Magar Sach Alfaz)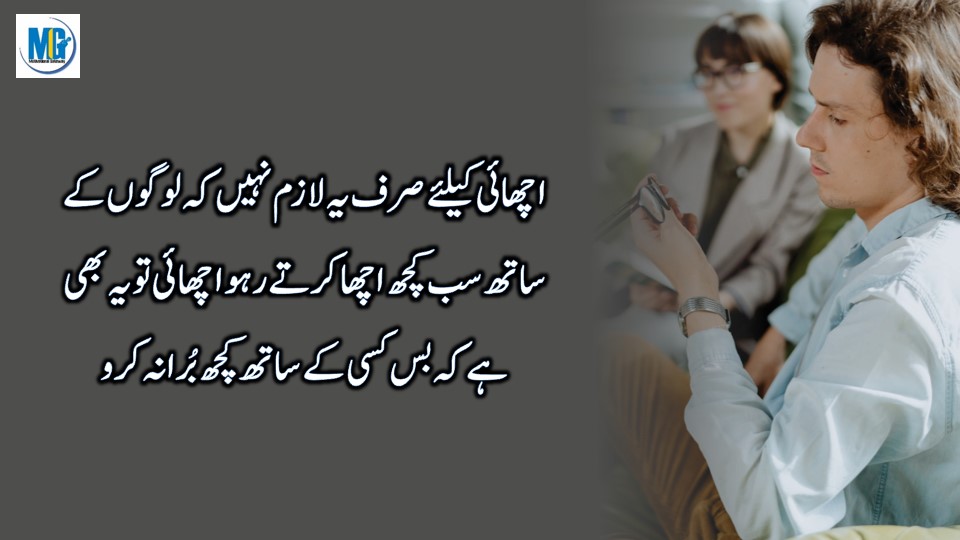 Achyie K lIy Serf Ye Lazim Nh K Logo K Sath Sb Kuch Acha Krty Raho Achyie To Ye Hy Bhi Hy K Bs Kisi K Sath Kuch Bura Na Kro ( Sachi Batein )
Naraz Honay Walo Ko Mna Leany Main Dare Na Krain Lkn Bezar Ho Jany Walo Py Alfaz Zayee Mat Krain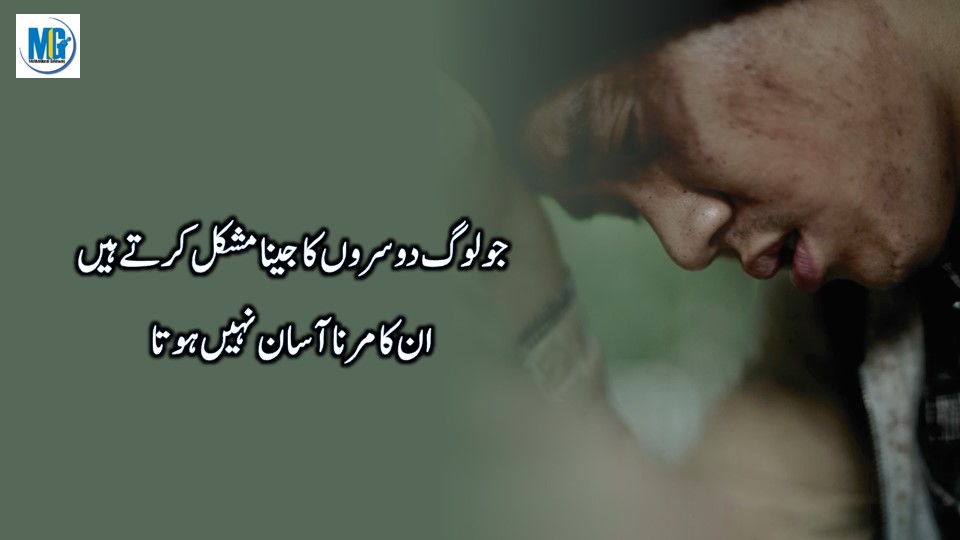 Jo Log Dosroo Ka Jena Mushkil Krty Hian Un Ka Mrna Asan Nh Hota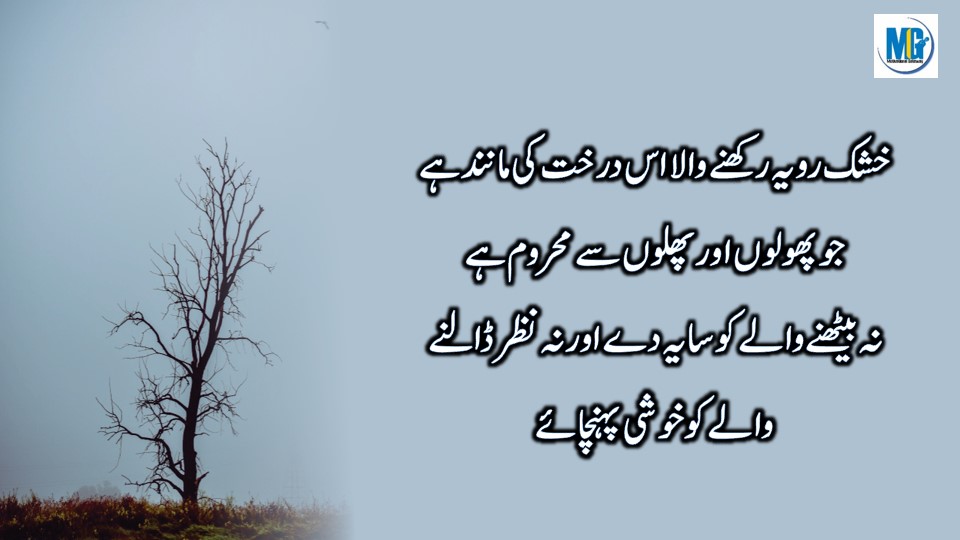 Kushk Rawia Rikhny Wala Us Darakht Ki Maand Hy Jo Pholo Aor Phloo Say Mehroom HY Na Bethny Waly Ko Saya Dy Aor Na Nazer Dalny Waly Ko Kushi Pounchye
Ager Hm Apni Her Muskhrt Pr Khuda Ka Shuker Ada Nh Kr Sakty To Apni Ansoo K Her Aik Katry K LIy Zemadar Therana Kahn Tk Jyz Hy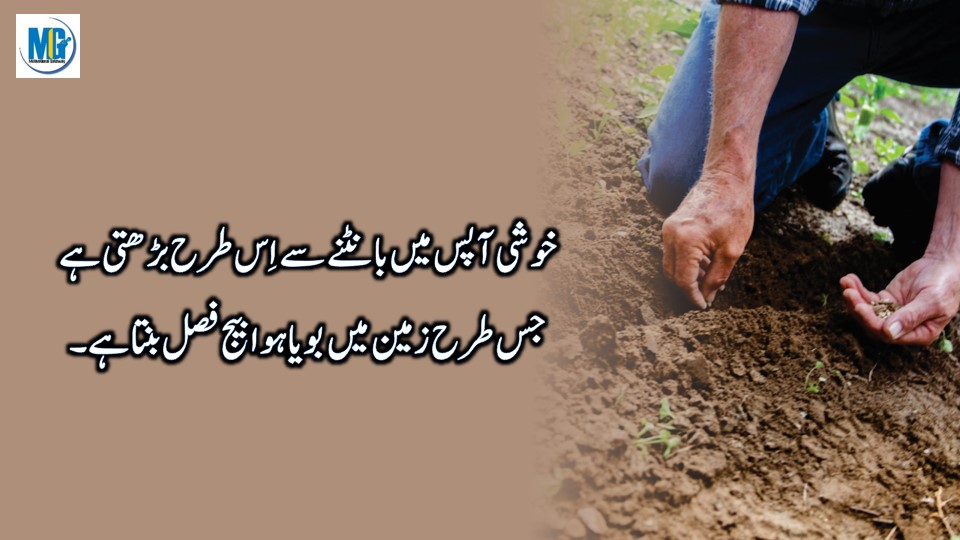 Kushi Aps Main Bantny Say Iss Thra Bhrti Hy Jis Thra Zameen Main Boya Howa Beejh Fasal Bnta Hy ( Precious Quotes )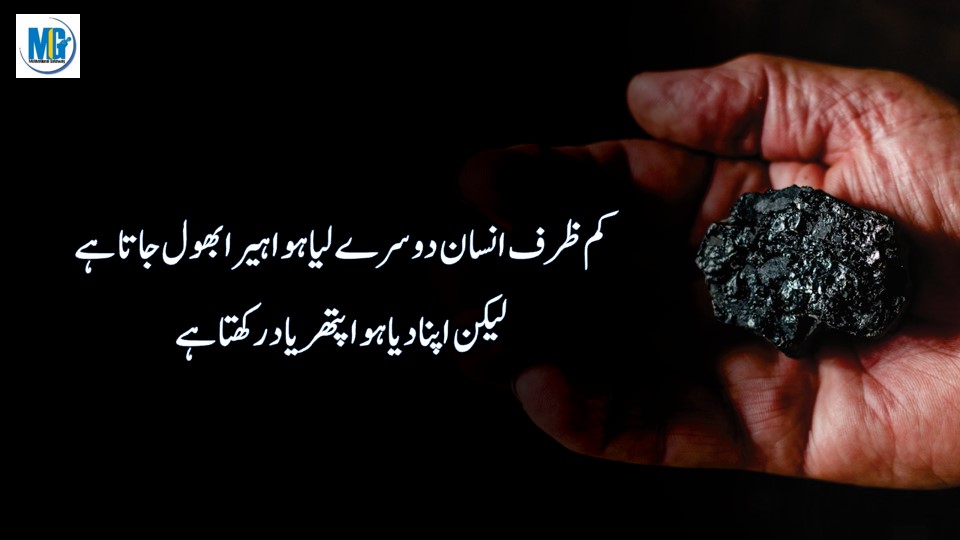 Km Zerf Insan Dosry Say Lya Howa Hera Bhool Jata Hy Lkn Apna Dya Howa Pather Yad Rikhta Hy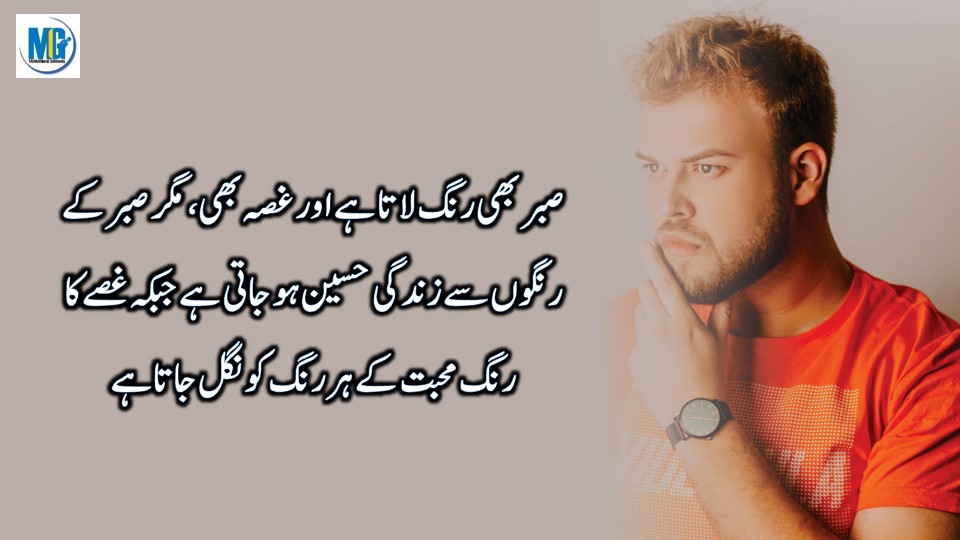 Saber Bhi Rang Lata Hy Aor Gusa Bhi Mager Saber K Rangoo Say Zindagi Haseen Ho Jati Hy Jibk Gusy Ka Rang Muhabt K Her Rang Ko Nigl Jata Hy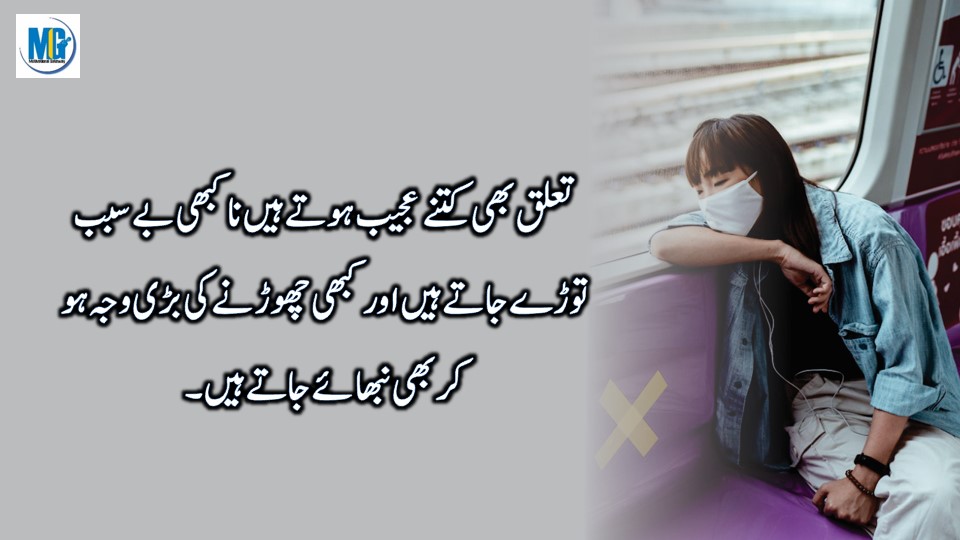 Taluk Bhi Kitny Ajeeb Hoty Hian Na Kbhi By Sabab Tory Jaty Hain Aor Kbhi Chorny Ki Wja Ho Kr Bhi Nibhye Jaty Hian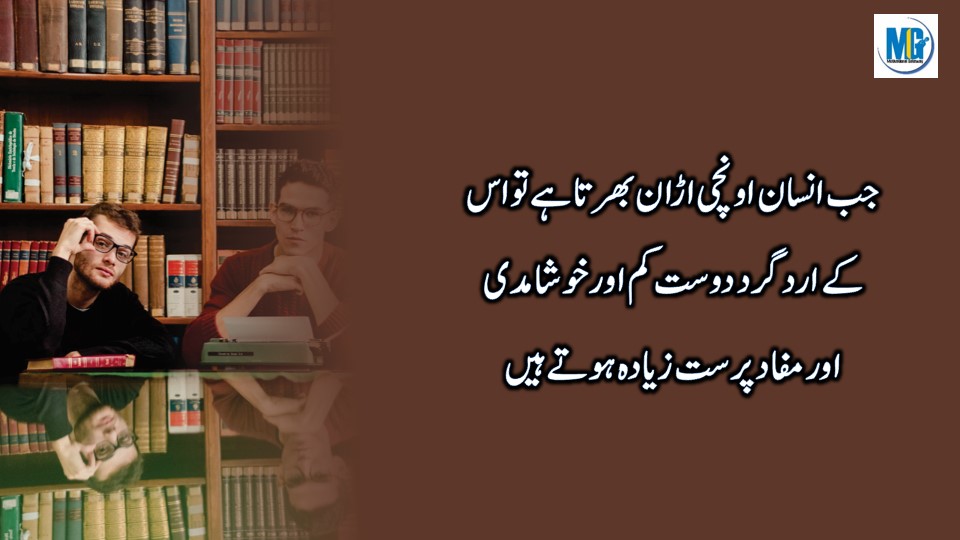 Jb Insan Onchi Uran Bhrta Hy To Uss K Irdgird Dost Km Aor Kushmadi Aor Mafad Parst Zyada Hoty Hain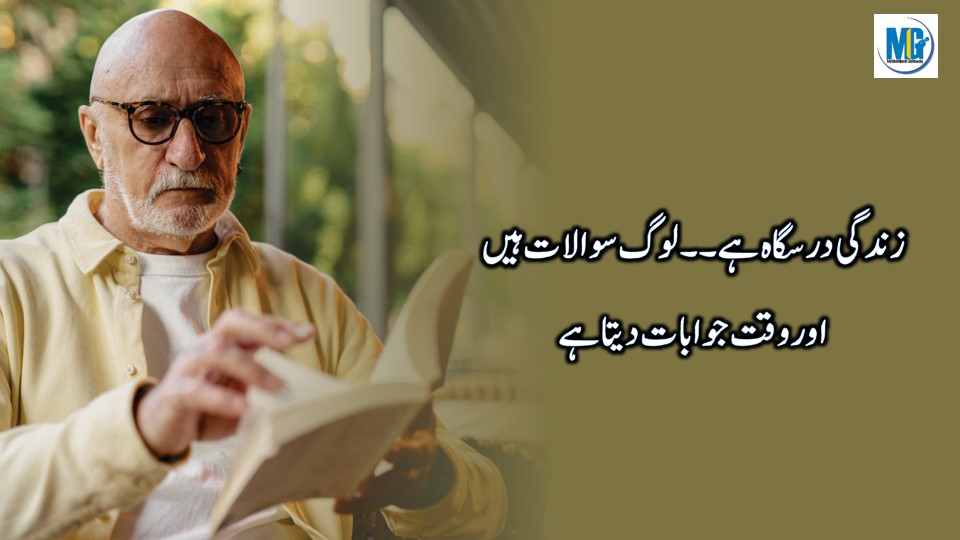 Zindagi Darsgha Hy Log Sawalat Hain Aor Wkt Jawabt Deta Hy (Deep Quotes )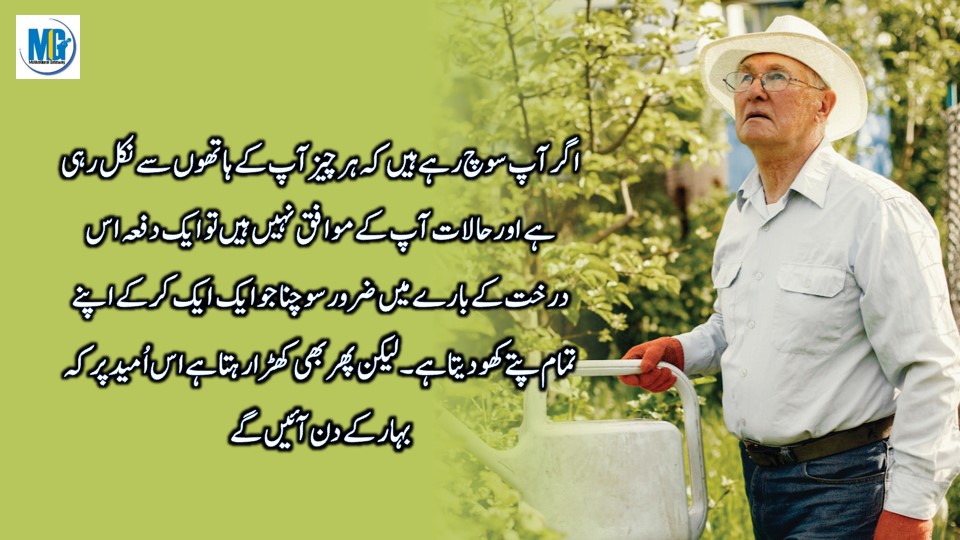 Ager Ap Soch Rhy Hain K Her Cheez Ap K Hathoo Say Nikl Rhi Hy Aor Halat Ap K Mawafik Nh Hain to Aik Dfa Us Darkht K Bary Main Zaroor Sochna Jo Aik Aik Kr K Apny Tamam Pty Kho Deta Hy Lkn Phr Bhi Khra Rehta Hy Isss Umeed Pr K Bahar K Din Ayn Gay
Alfaz Ki Nisbt Khamoshi Zyada Wazhat Rikhti Hy Aor Khamoshi Main Kbhi Munafkt Nh Hoti ( Life Quotes )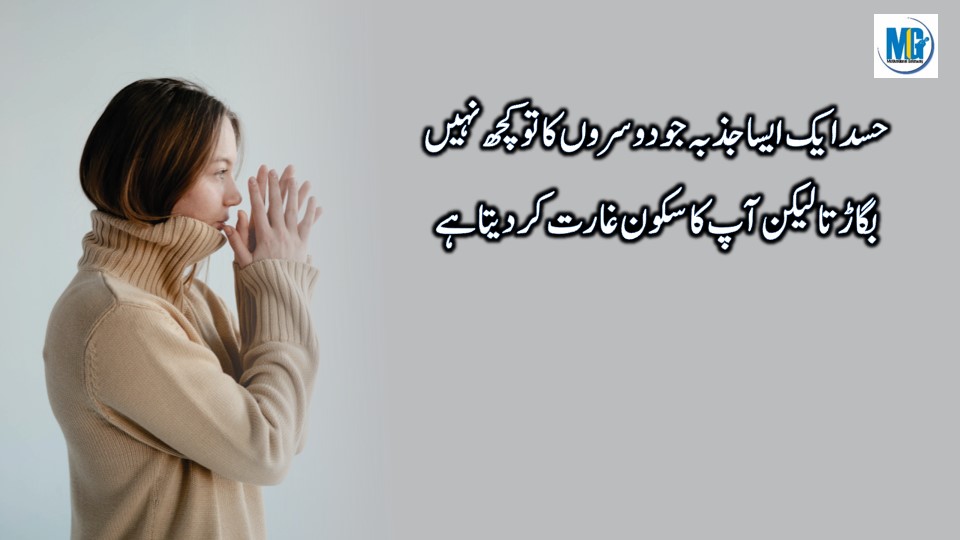 Hasad Aik Asa Jazba Jo Dosroo Ka To Kuch Nh Bigrta Lkn Ap Ka Skoon Ghart Kr Deta Hy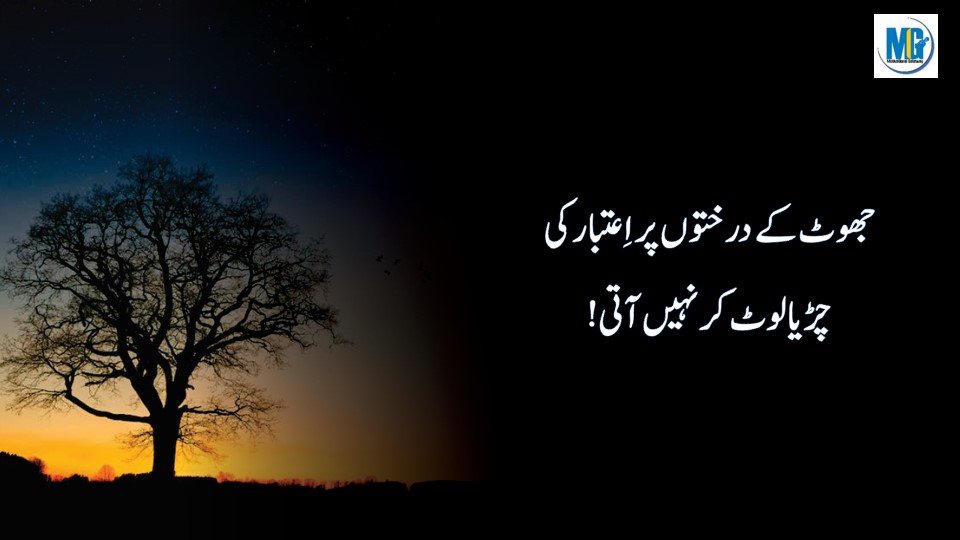 Jhoot K Darkhto Pr Aitbar Ki Chiryaa Loot Kr Nh Ati (Quotes)