34 Heart Touching Lines in Urdu Hindi
Love is the truth of life. It reminds us that love is a powerful force that gives meaning and purpose to our existence These lines ( Heart Touching Lines In Urdu Hindi ) means that even though our hearts are broken into pieces, we still smile and pretend that everything is okay. It is a beautiful line that captures the essence of human resilience and strength.
Love is a complicated and beautiful thing, and sometimes we all need some heartfelt inspiration to remind us of that. So, whether you're feeling down, or just need a little dose of love in your day, these quotes are sure to do just that .This poste is a reminder that the more we give love, the more we receive it in return. Love is a powerful force that can heal even the deepest wounds, and this quote truly captures that.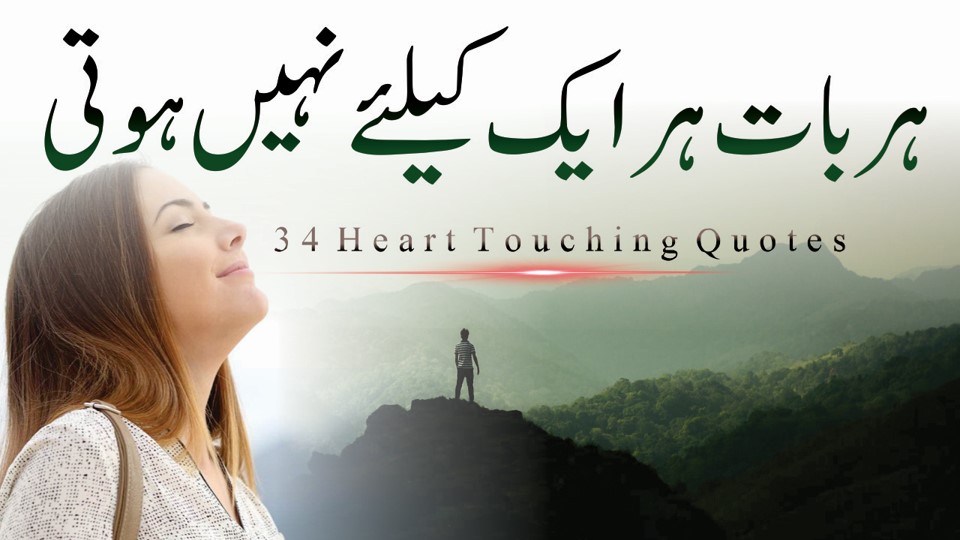 Her Baat Hr Aik K Liy Nh Hoti ( Heart Touching Quotes )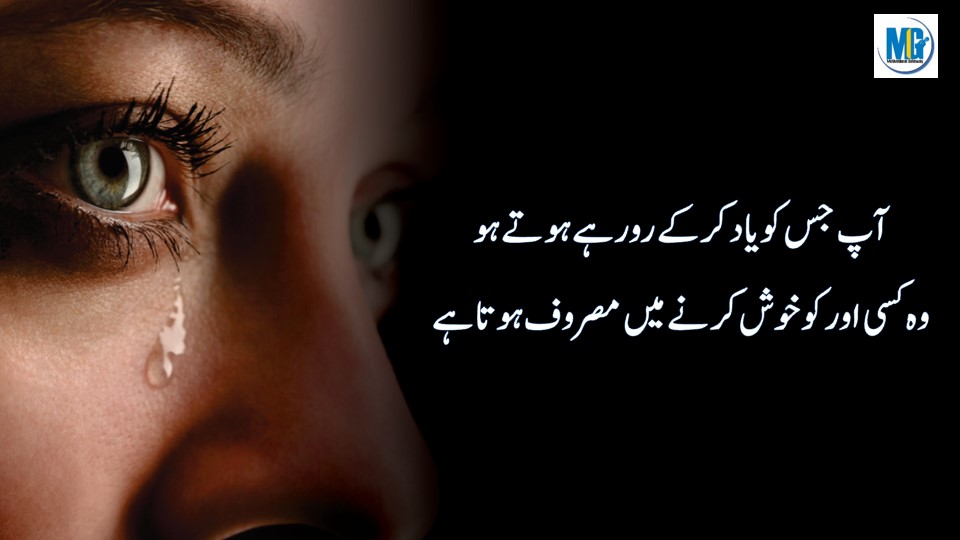 Ap Jis Ko Yad Kr K Ro Rhy Hoty Ho Wo Kisi Aor Ko Kush Krny Main Masroof Hota Hy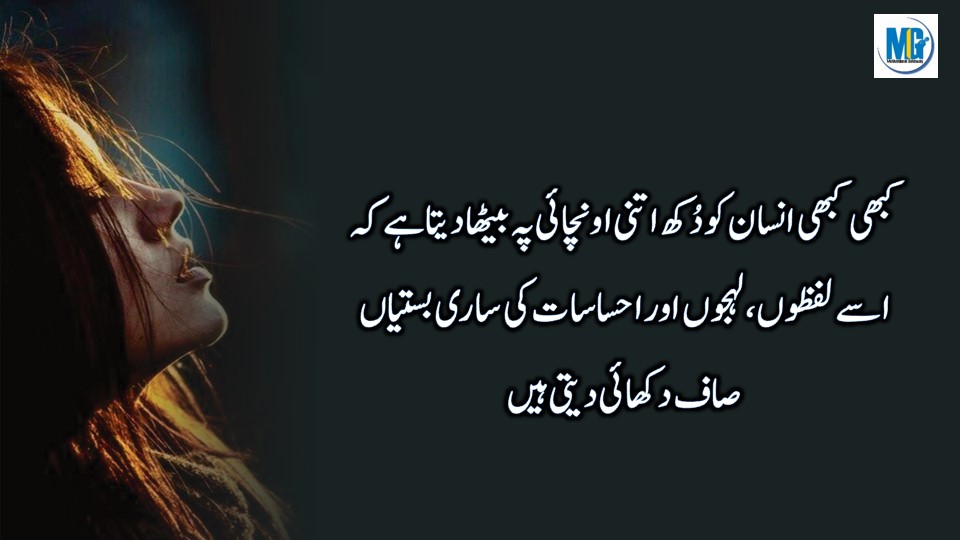 Kbhi Kbhi Insan Ko Dukh Itni Onchyii Py Betha Deta Hy K Usy Lafzoo Lehjoo Aor Ehsast Ki Sarii Bastyaa Saad Dekhyii Deti Hian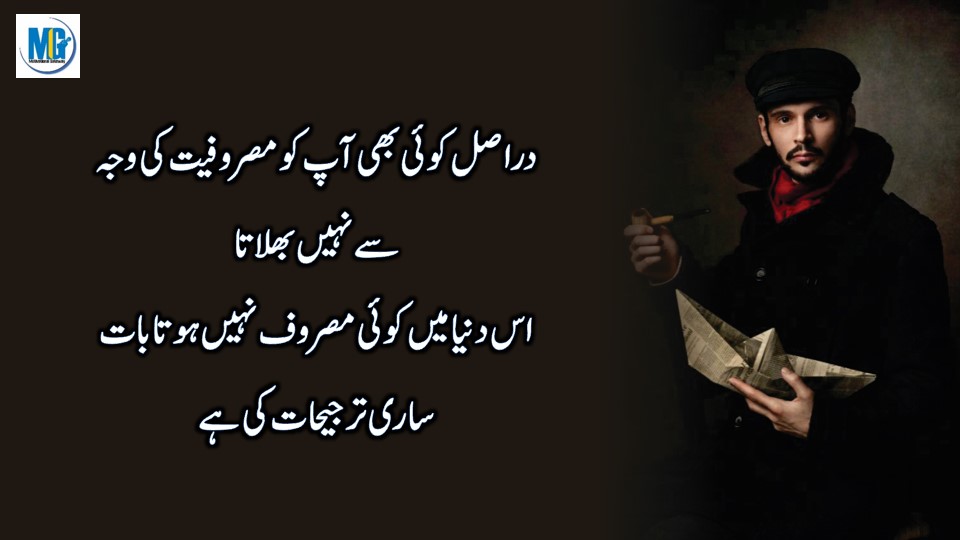 Derasl Koi Bhi Ap Ko Masrofyat Ki Wja Say Nh Bhulata Iss Dunia Main Koi Masroof Nh Hota Baat Sari Terjhyat Ki Hy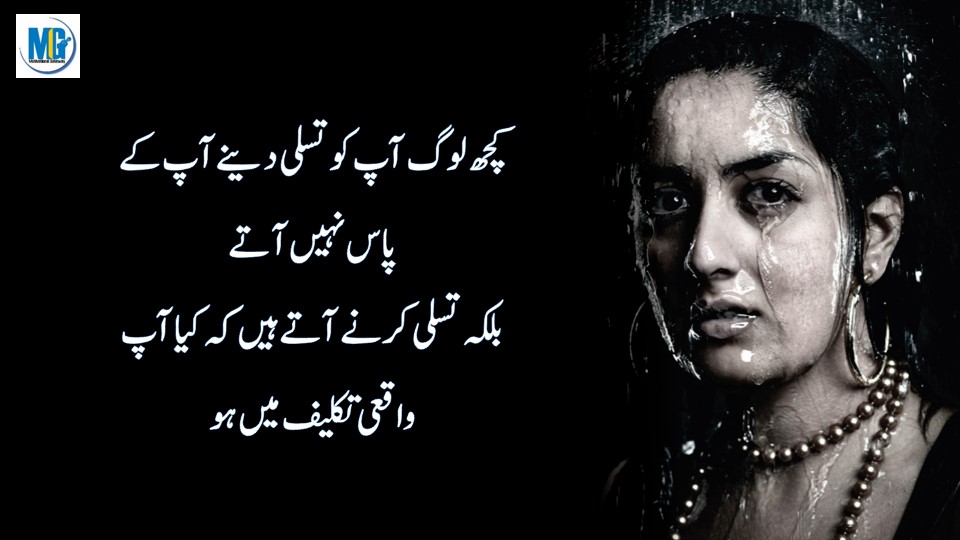 Kuch Log Ap Ko Taslii Deny Ap K Pass Nh Aty Bilk Taslii Krny Aty Hain K Kya Ap Wakii Takleef Main Ho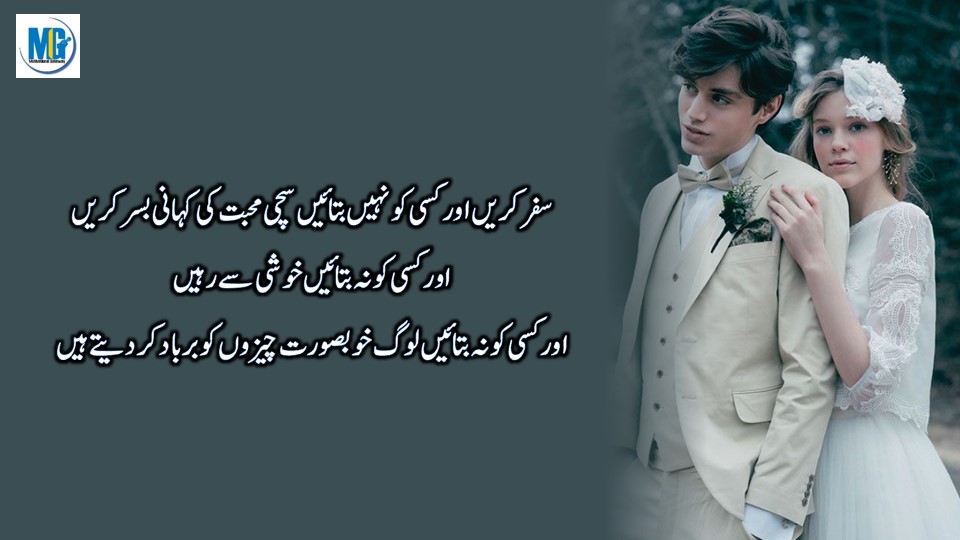 Safer Krain Aor Kisi Ko Nh Btyn Sachii Muhabt Ki Khani Baser Krain Aor Kisi Ko Na Btyn Kushi Say Rahin Aor Kisi Ko Na Btyn Log Khobsurt Chezoo Ko Brbd Kr Dety Hain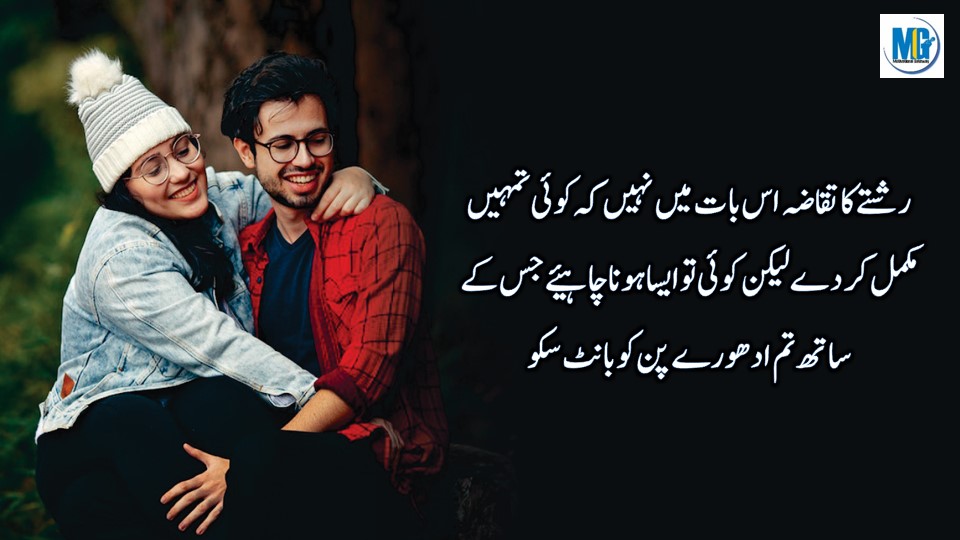 Rishty Ka Takza Iss Baat Main Nh K Koi Thumain Mukaml Kr Day Lkn Koi To Asa Hona Chaihy Jis K Sath Tum Adhory Pn Ko Bant Sko ( Love Quotes )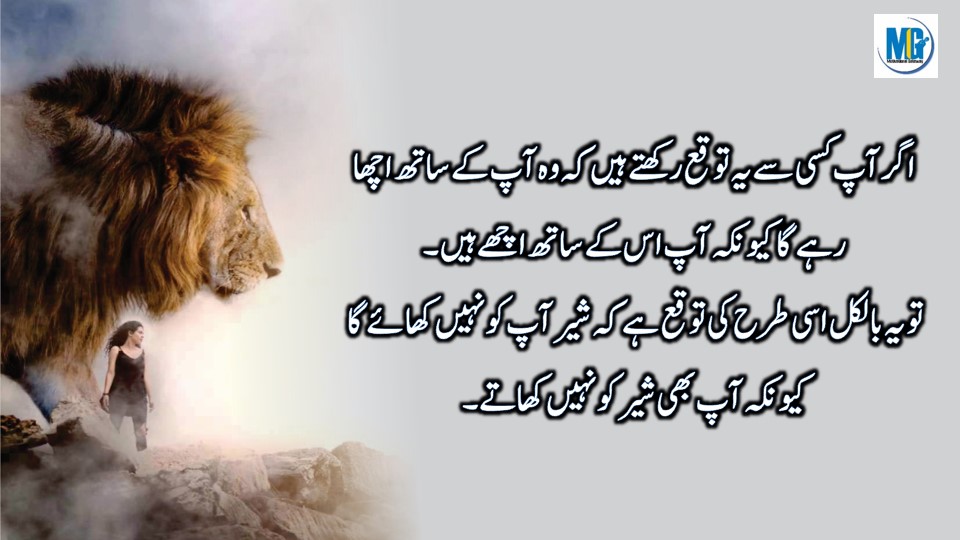 Ager AP Kisi Say Ye Tawka Rikhty Hain K Wo Ap K Sath Abha Rahy Ga Qk Ap Iss K Sath Achy Hain To Ye Bilkul Isi Thra Ki Tawka Hy K Share Ap Ko Nh Khy Gaa Qk Ap Bhi Share Ko Nh Khaty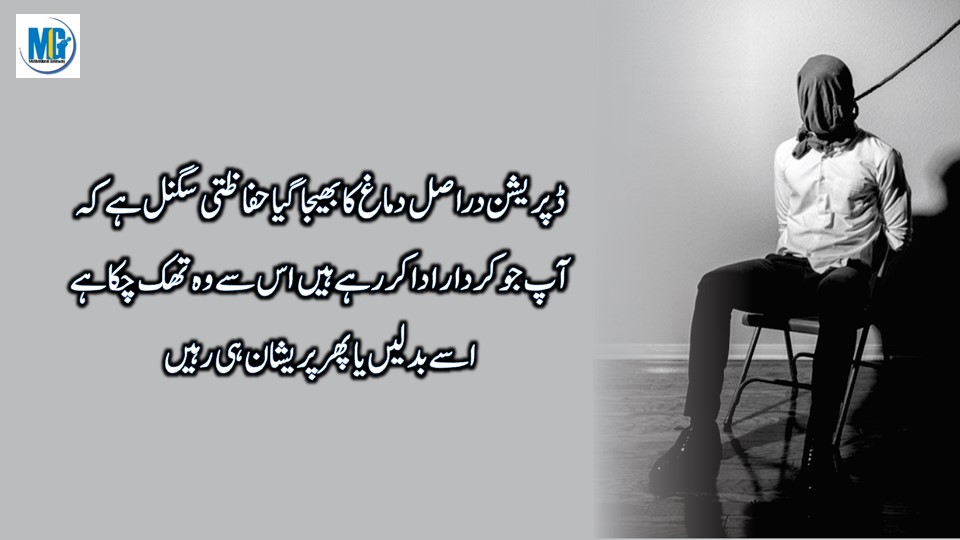 Depression Drasl Demkh Ka Bhejaa Gya Hifzatii Signal Hy K Ap Jo Kirdar Adaa Kr Rhy Hain Iss Say Wo Thkk Chukaa Hy Usy Bdlain Ya Phr Preshan Hi Rahin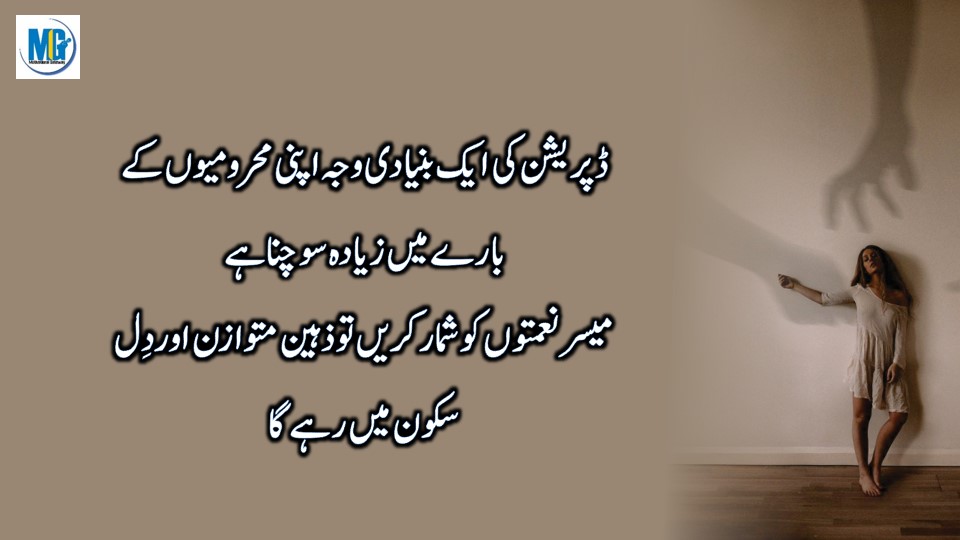 Depression Ki Aik Bunyadi Wja Apni Mahromyioo K Bary Main Zyda Sochna Hy Mayeser Nimtoo Ko Shumar Krain To Zehn Matwzn Aor Dil Skoon Main Rahy Ga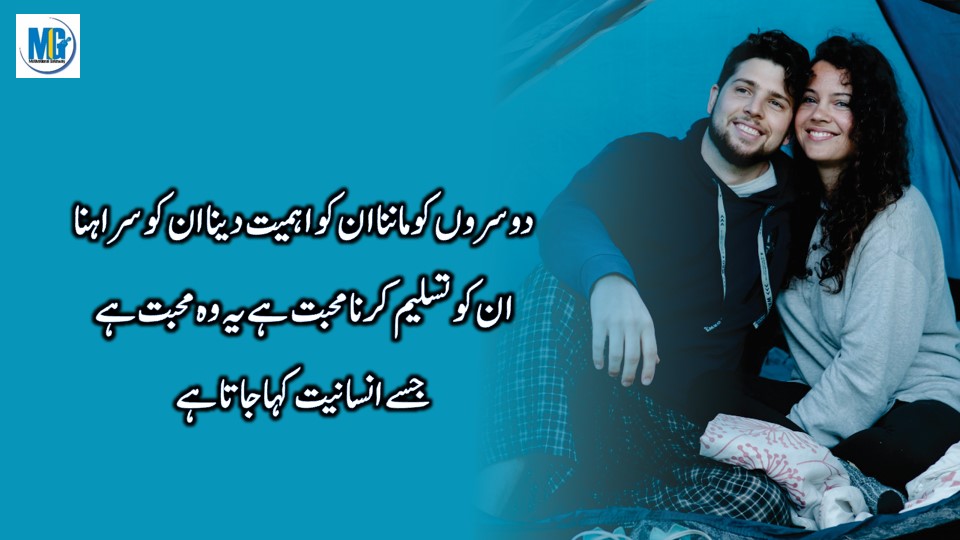 Dosroo Ko Manana Un Ko Ahmyat Dena Un K Sehrnaa Un Ko Tasleem Krna Muhabt Hy Ye Wo Muhabt Hy Jisy Insanyat Kaha Jata Hy ( Inspirational Love Quotes )
Ask Muhabt To Yehi Hy K Jesi Bhi Talkhi Ho Jay Kitni Hi Shidadt Ki Narazgi Ho Jay Mager Apny DIl Mely Na Kiay Jyn Aor Ana Ki Dewar Tameer Na Jay ( Urdu Quotes Collection)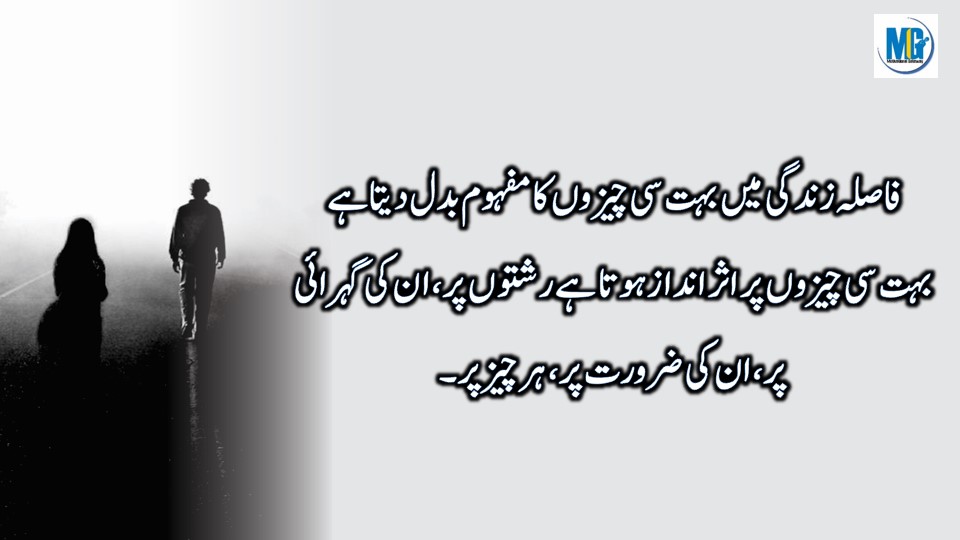 Faslaa Zindagi Main Bouth Cee Chezoo Ka Mehfoom Bdl Deta Hy Bouth Cee Chezoo Pr Aser Andaz Hota Hy Rishtoo Pr Un Ki Gheryie Pr Un Ki Zarort Pr Her Cheez Pr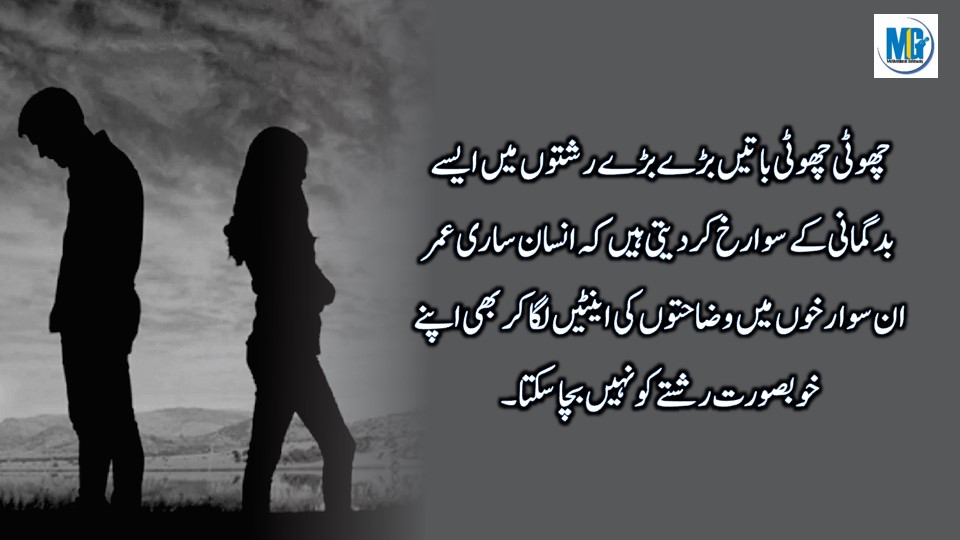 Choti Chotii Batein Bry Bry Rishtoo Main Asy Bdgumani K Sorakh Kr Deti Hain K Insaan Sarii Umer In Sorakhoo Main Wazhatoo Ki Entain Lga Kr Bhi Apny Khobsurt Rishty Ko Nh Bacha Sktaa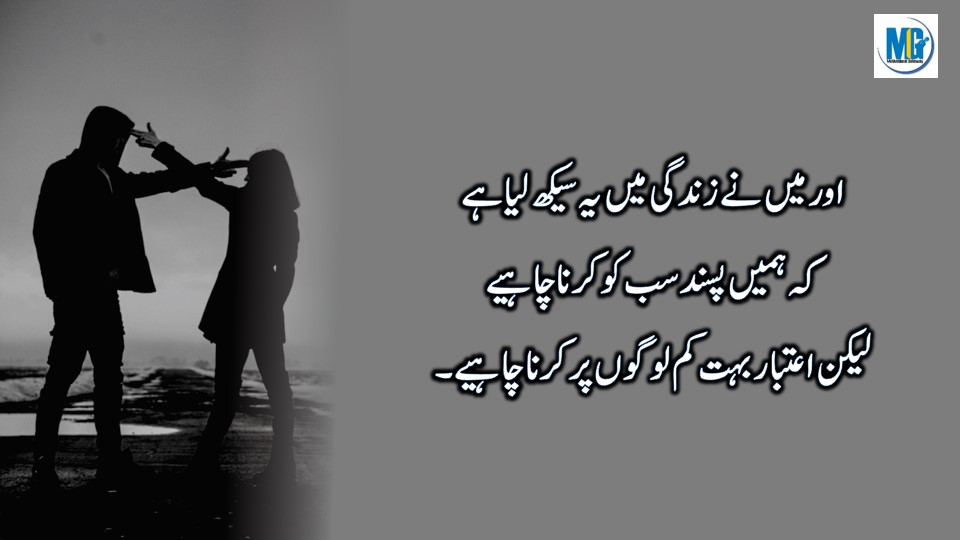 Aor Main Ny Zindagi Main Ye Seekh Lya Hy K Hamain Psnd Sb Ko Krna Chahihy Lkn Aitbar Bout Km Logo Pr Krna Chaihy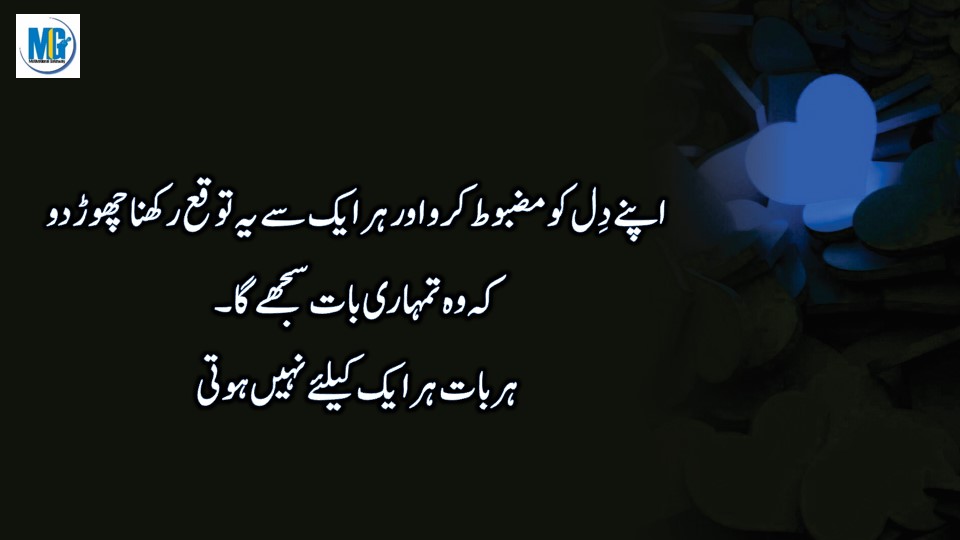 Apny Dil Ko Mazboot Kro Aor Hr Aik Say Ye Tawka Rikhna Chor Do K Wo Thumari Baat Samjhy Ga Her Baar Her K Liy Nh Hoti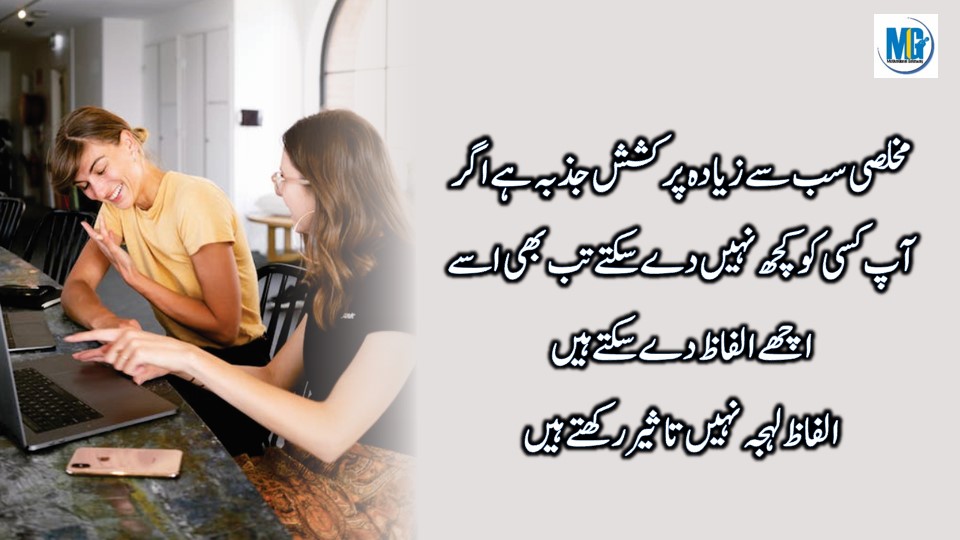 Mukhlisi Sab Say Zyada Prkashish Jazbaa Hy Ager Ap Kisi Ko Kuch Nh Dy Skty Tb Bhi Usy Achy Alfaf Day Skty Hain Alfaz Lehja Nh Tasser Rikhty Hain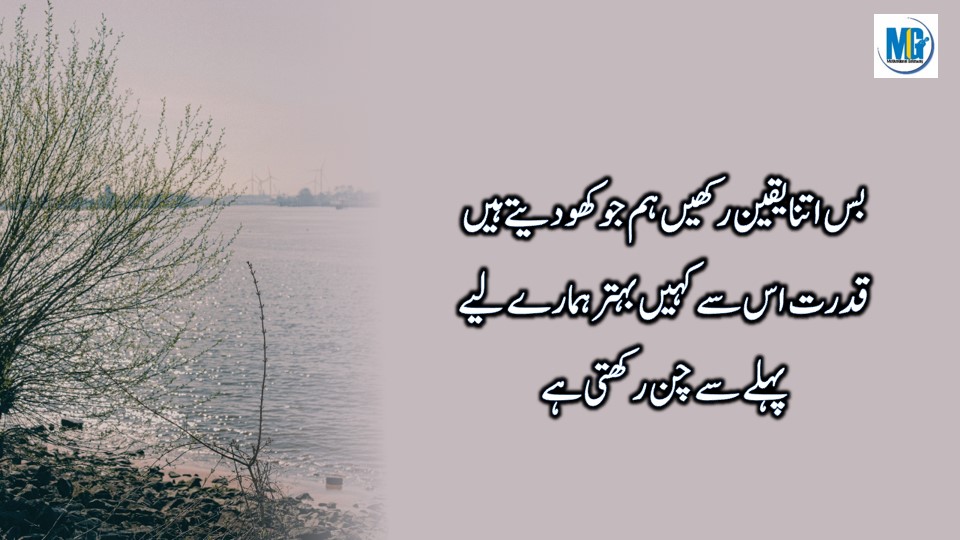 Bs Itna Yakeen Rikhain Ham Jo Kho Dety Hain Qudrt Iss Say Kehn Behtr Hamry Liy Pehly Say Chun Rikhti Hy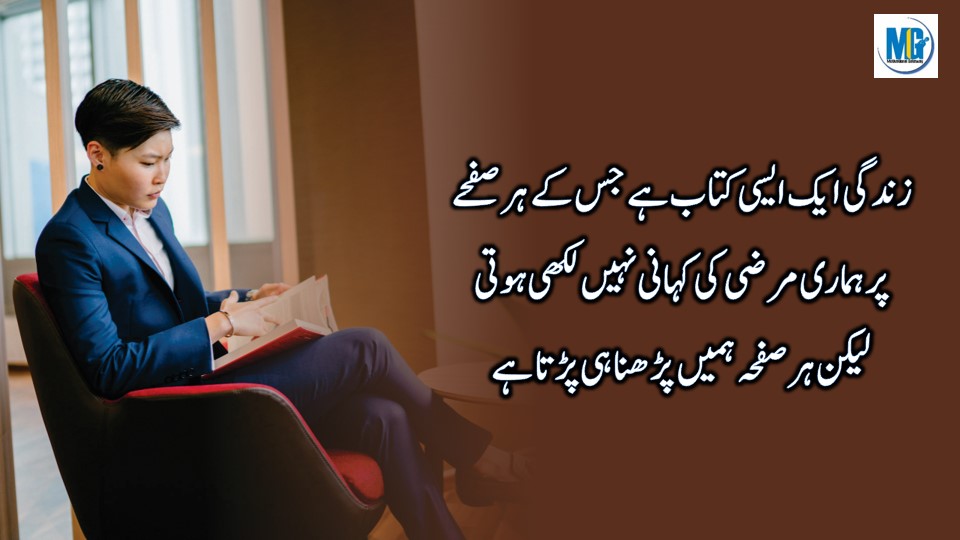 Zindagi Aik Asii Kitb Hy Jis K Her Safy Pr Hamrii Mrzii Ki Kahani Nh Likhi Hoti Lkn Hr Safa Hamin Phrna Hi Prta Hy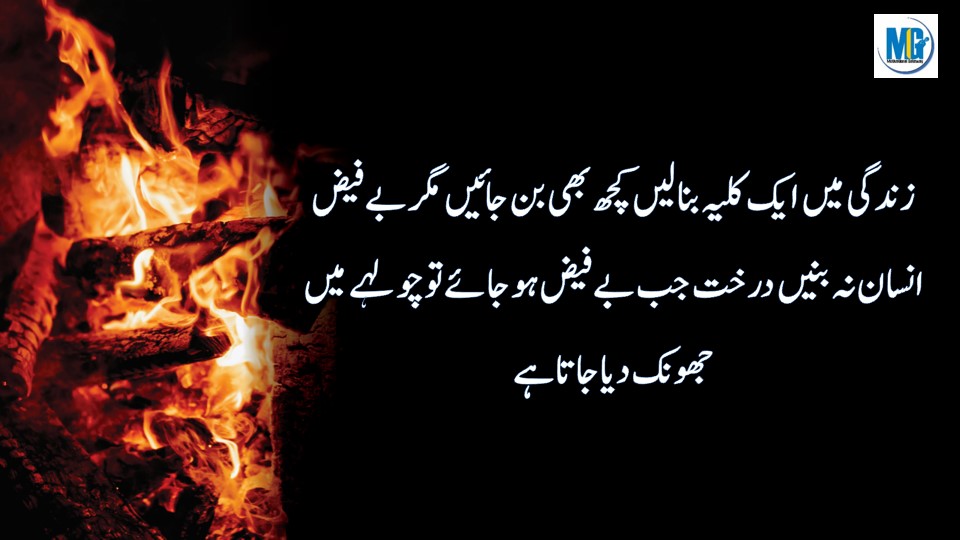 Zindagi Main Aik Kulyaa Bna Lain Kuch Bhi Bn Jyn Mager Byfaiz Insaan Na Bnain Darkht Jb Byfaiz Ho Jay To Choly Main Jhonk Dya Jata Hy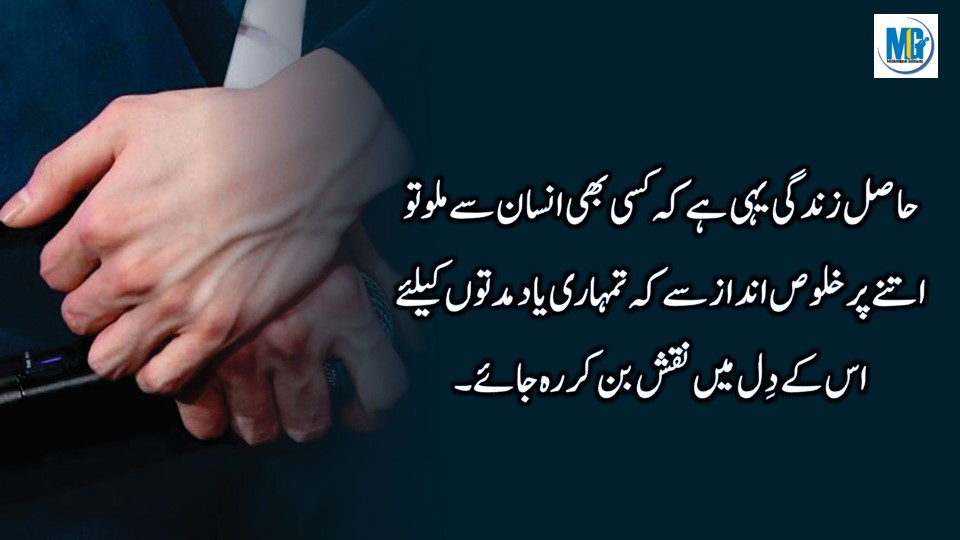 Hasil Zindagi Yehi Hy K Kisi Bhi Insan Say Milo To Itny Purkhaloos Andaz Say K Thumari Yad Mudtoo K Liy Iss K Dil Main Naksh Bn Kr Bn Kr Reh Jay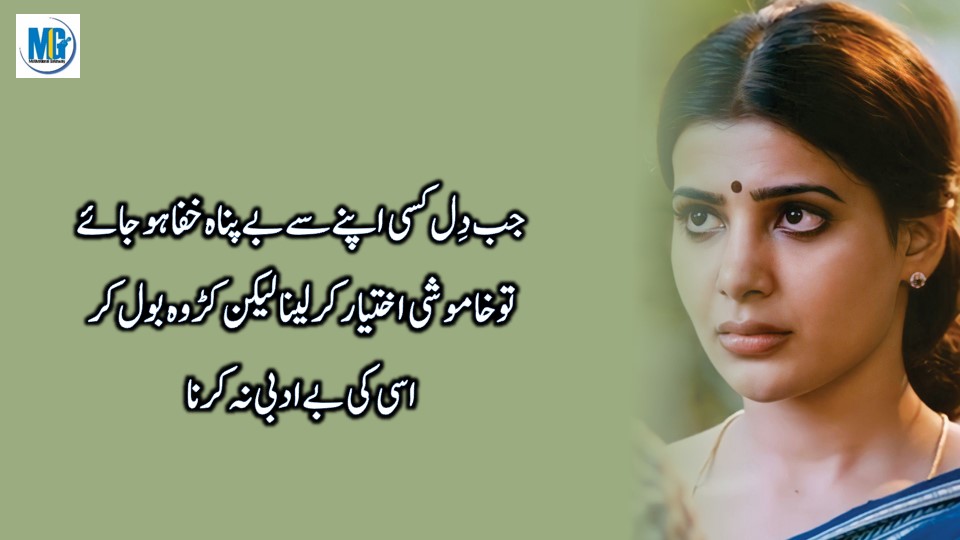 Jb Dil Kisi Apny Say Bypnah Khafa Ho Jay To Khamoshi Ikhtyar Kr Lena Lkn Kerwa Bol Kr Issi Ki Byudbaa Na Krna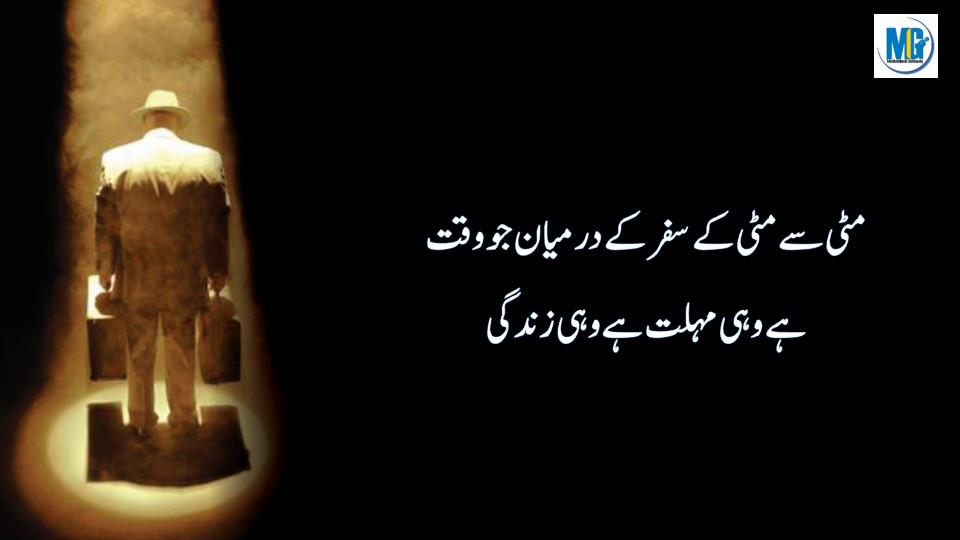 Matii Say Matii K Safer K Dermyan Jo Wkt Hy Wohi Muhlt Hy Wohi Zindagi ( Life Changing Quotes )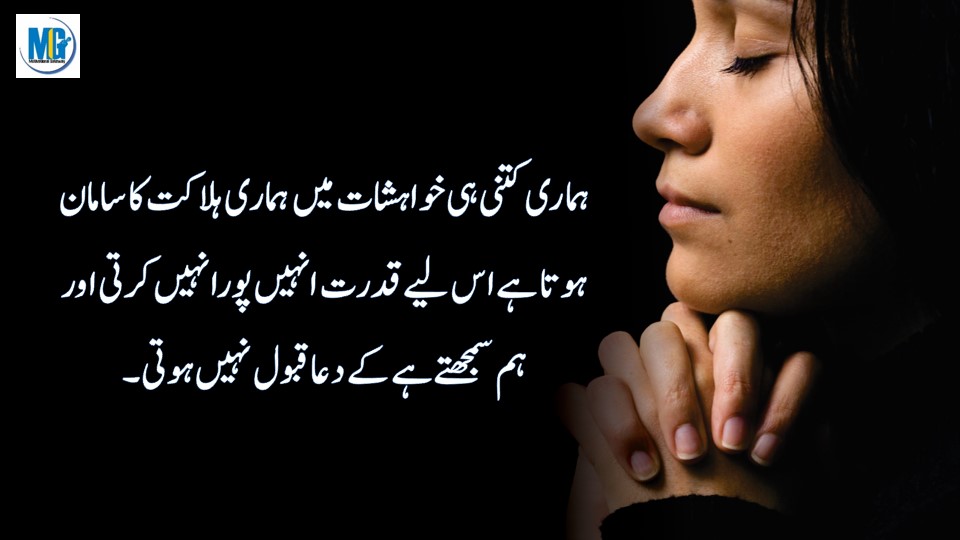 Hamrii Kitni Hi Khewishat Main Hamrii Halt Ka Saman Hota Hy Iss Liy Qudrat Unhain Pora Nh Krti Aor Ham Samjhty Hay K Dua Kabool Nh Hoti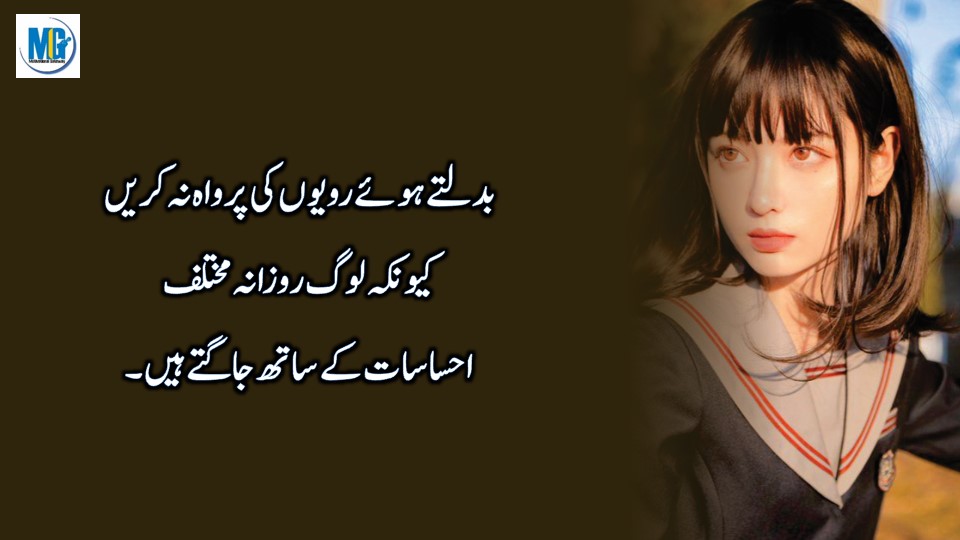 Bdlty Howy Rawioo Ki Perwaa Na Krain Qk Log Rozana Mukhlf Ehsast K Sath Jagty Hain


Heart Touching Lines for Learners

Heart Touching Lines are brief, emotionally resonant phrases or sentences that evoke deep feelings and sentiments, often offering comfort, inspiration, or empathy to the reader or listener. These lines are designed to connect with the heart and leave a lasting impact on one's emotions.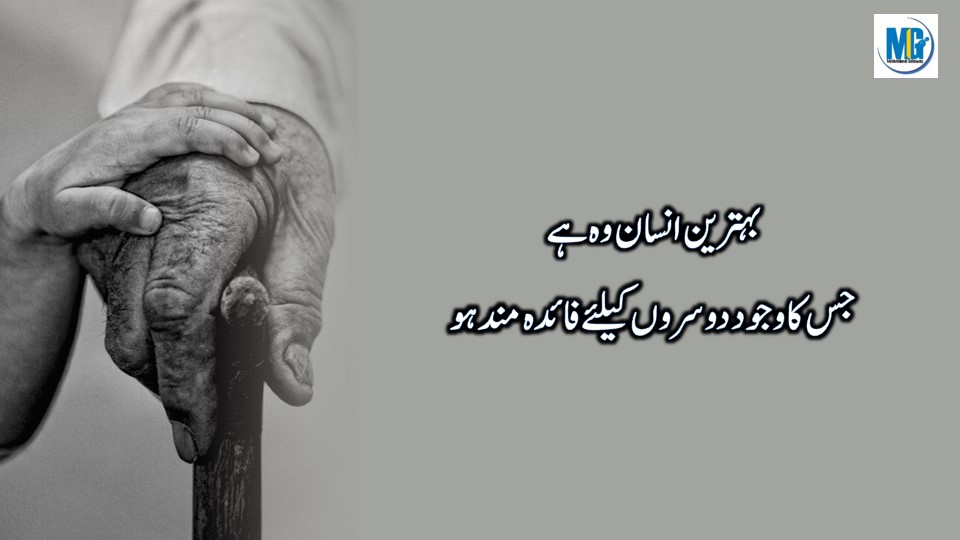 Behtreen Insan Wo Hy Jis Ka Wajood Dosroo K LIy Faidaa Mand Ho ( Inspiring Quotes )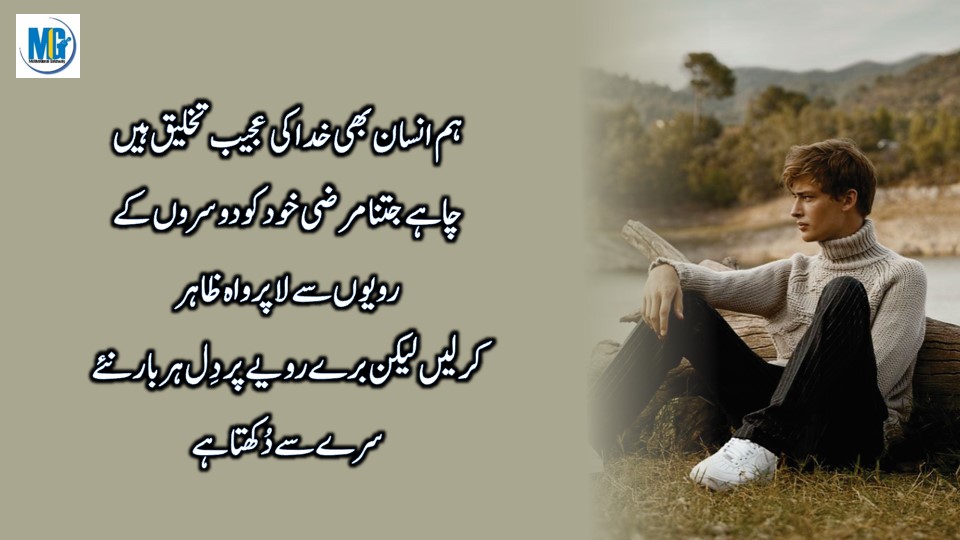 Ham Insan Bhi Khuda Ki Ajeen Takhleeq Hain Chaihy Jitna Mrzi Khud Ko Dosroo K Rawioo Sy Laperwa Zahir Kr Lain Lkn Bury Rawiy Pr Dil Her Bar Nay Sary Say Dukhta Hy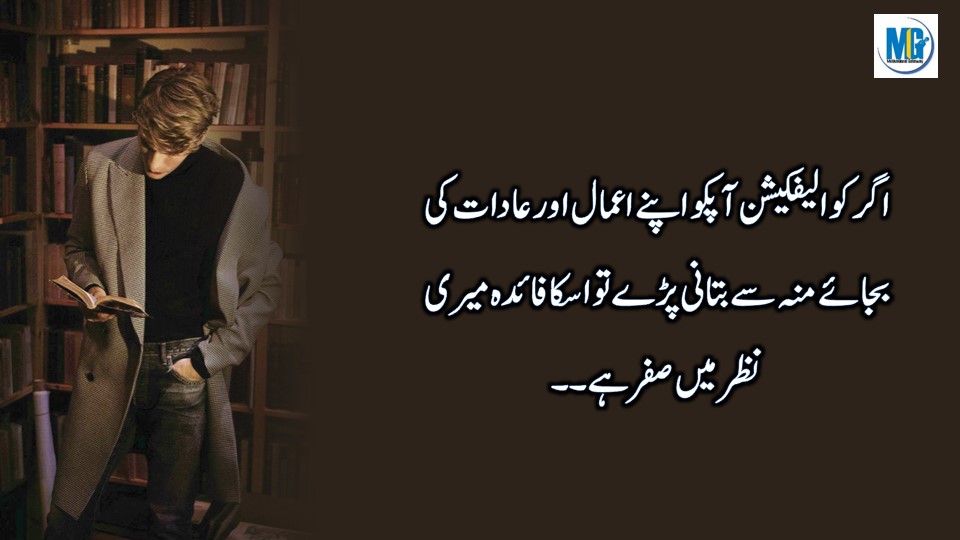 Ager Qualification Apko Apny Amal Aor Adat Ki Bejy Muu Say Btanii Pry To Iss Ka Faida Meri Nazer Main Sifer Hy ( Best Urdu Quotes about Life )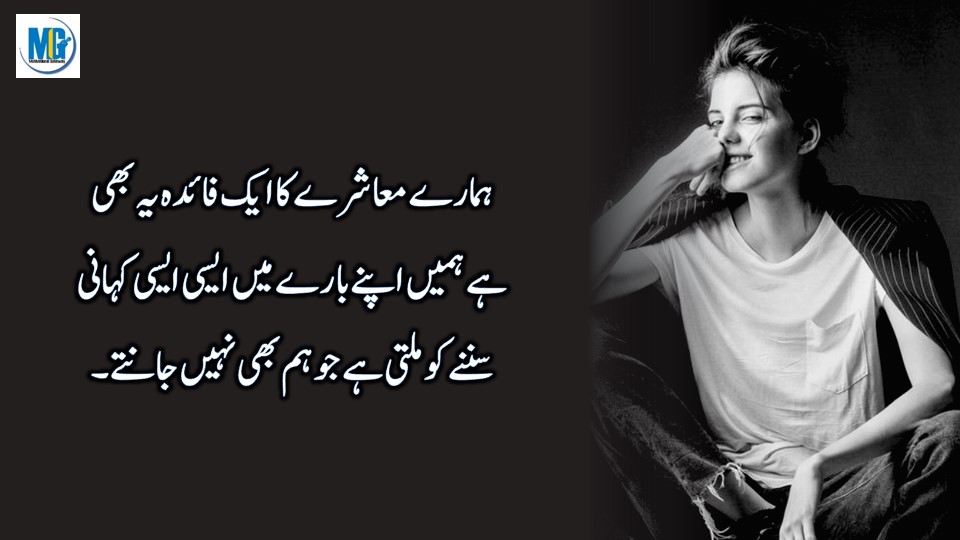 Hamry Mashry Ka Aik Faida Ye Bhi Hy Hamin Apny Bary Main Asii Asii Kahani Sunany Ko Milti Hy Jo Ham Bhi Nh Janty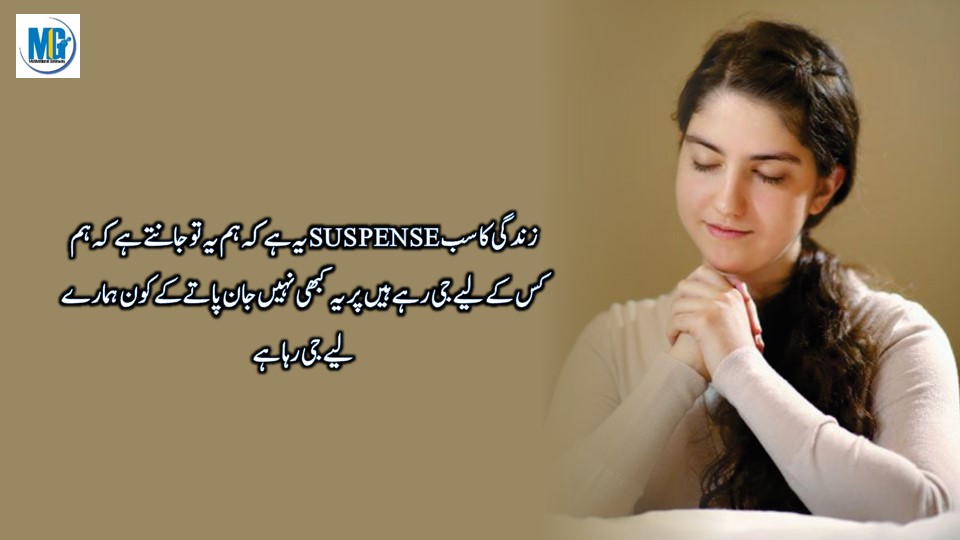 Zindagi Ka Sb Sunspense Ye Hy K Ham To Janty Hy K Ham Kis K Liy Jee Rhy Hain Pr Ye Kbhi NH Jaan Paty K Kon Hamry Liy Jee Rha Hy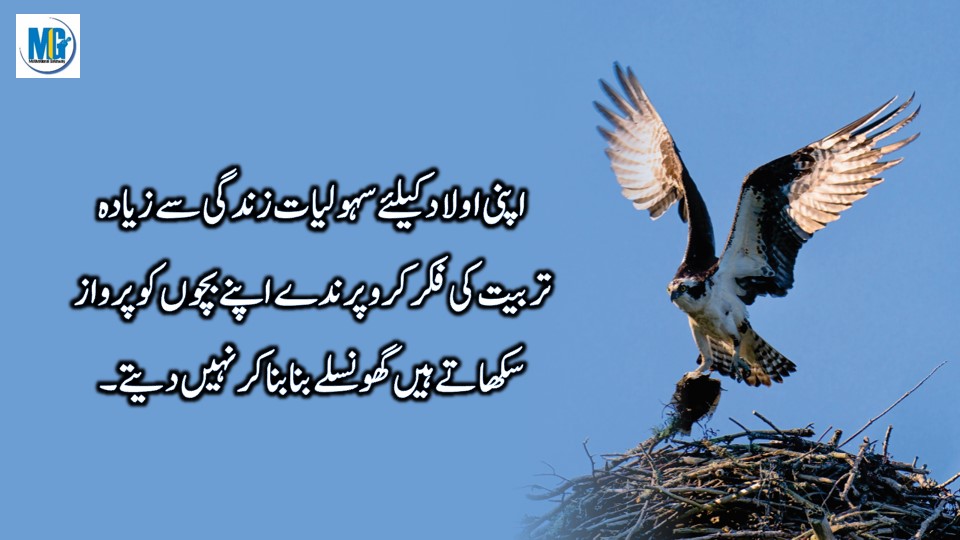 Apni Olaad K Liy Saholyat Zindagi Say Zyada Terbyt Ki Fiker Kro Prindy Apny Bachoo Ko Perwaz Sikhty Hain Ghonsly Bna Bna Kr Nh Dety ( Urdu Quotes )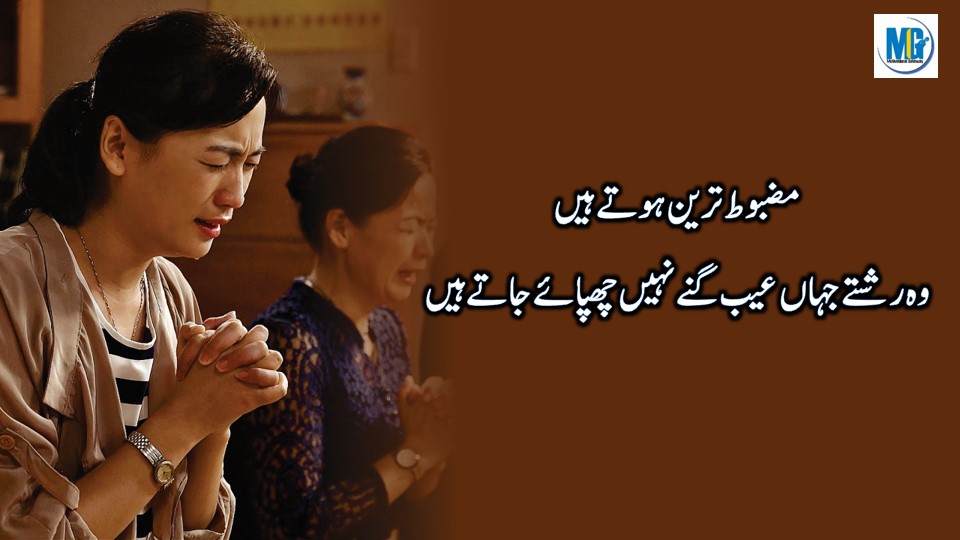 Mazboot Taren Hoty Hain Wo Rishty Jahan Aib GIny Nh Chupyye Jaty Hain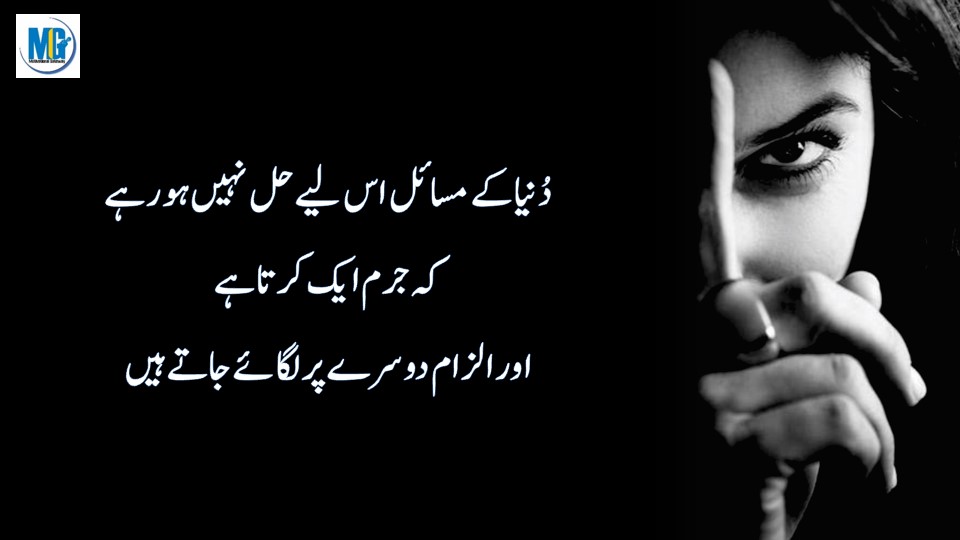 Dunya K Masyle Iss Liy Hal Nh Ho Rhy K Jurm Aik Krta Hy Aor Ilzam Dosry Pr Lagy Jaty Hain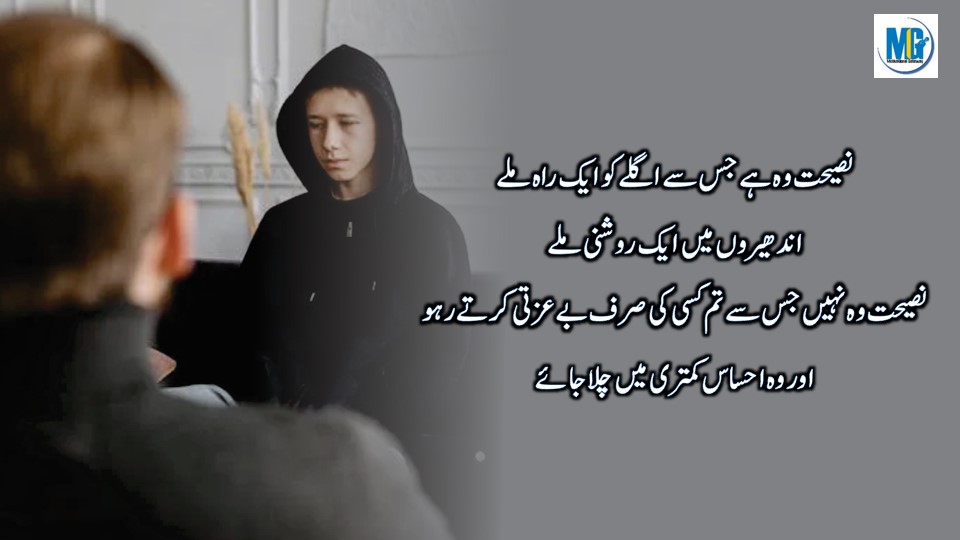 Neshyat Wo Hy Jis Say Agly Ko Aik Rha Mily Andheroo Main Aik Roshni Mily Neshyt Wo Nh Js Say Tum Kisi Ki Serf Byizti Krty Raho Aor Wo Ehsas Kamtri Main Chala Jay ( Life Quotes)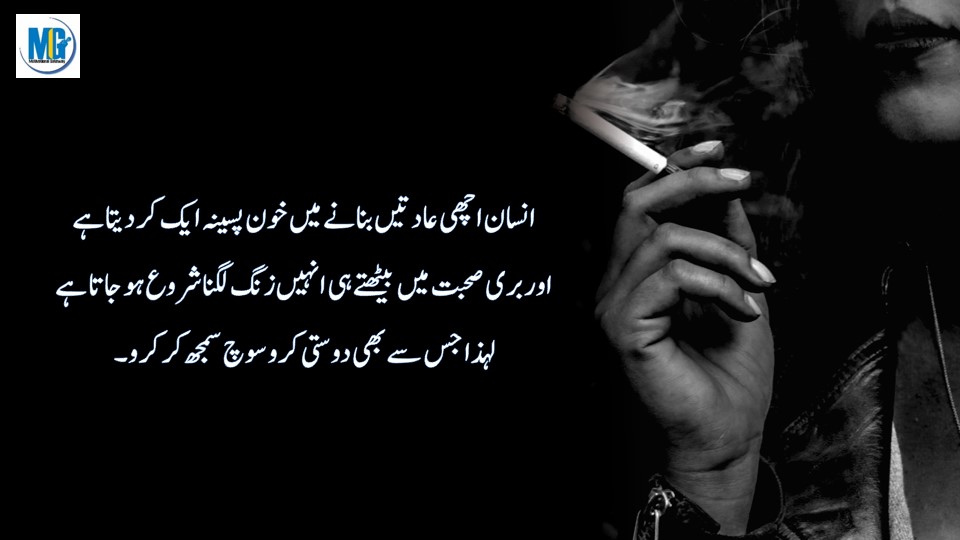 Insan Achii Adtain Banany Main Khoon Pasena Aik Kr Deta Hy Aor Buri Suhbt Main Behtaty Hi Unhain Zng Lgna Shroo Ho Jata Hy Lehza Jis Say Bhi Dosti Kro Soch Samjh Kr Kro