This post reminds us that sometimes we have to prioritize our own happiness, even if it means letting go of someone we love. Life is luck, make it (Deep Lines Urdu Quotes). Life is too precious, do not destroy it.
Life is life, fight for it. Life is a beautiful journey that is meant to be embraced to the fullest every day. This post reminds us that sometimes honesty is not always the best policy, especially when it comes to matters of the heart. This poste encourages individuals to look beyond outward appearances and judge people based on their character and personalities.
Deep Lines Urdu Quotes Motivation
It reminds me that true happiness comes from within and that we have control over our own emotions. We can choose to take positive actions to create a more fulfilling life .This post is all about the power of believing in yourself and your abilities. Best Deep Lines Urdu Quotes
The greatest degree of inner tranquility comes from the development of love Life is what happens when you're busy making other plans. Life is really simple, but we insist on making it complicated. Life is made of ever so many partings welded together. Love the life you live. Live the life you love.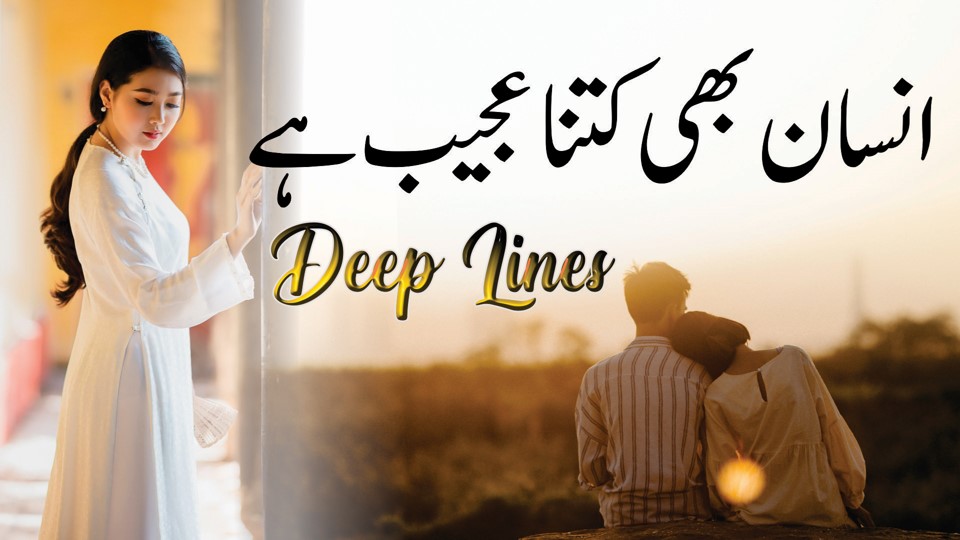 Insan Bhi Kitna Ajeeb Hy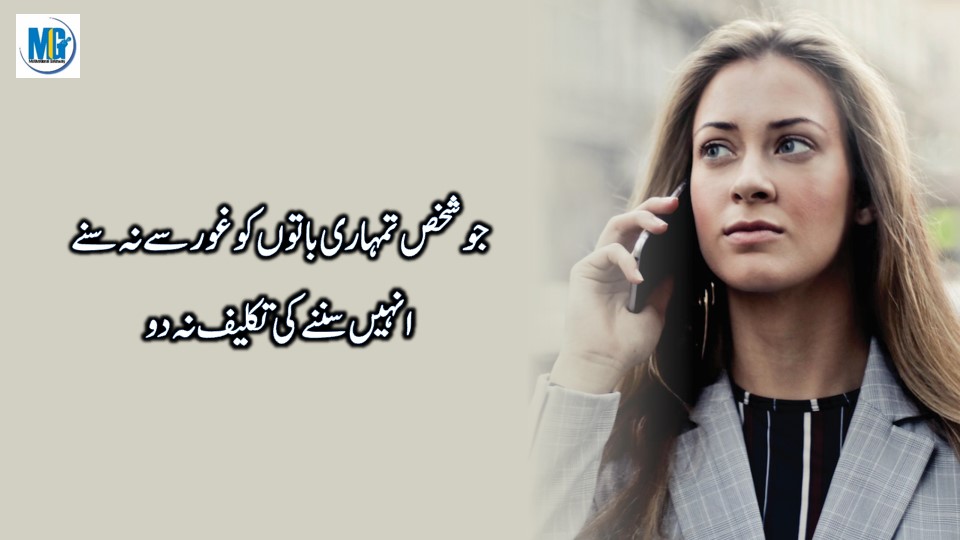 Jo Sakhsh Thumari Batooo Ko Ghoor Say Na Sunay Unhain Sunanny Ki Takleef Na Do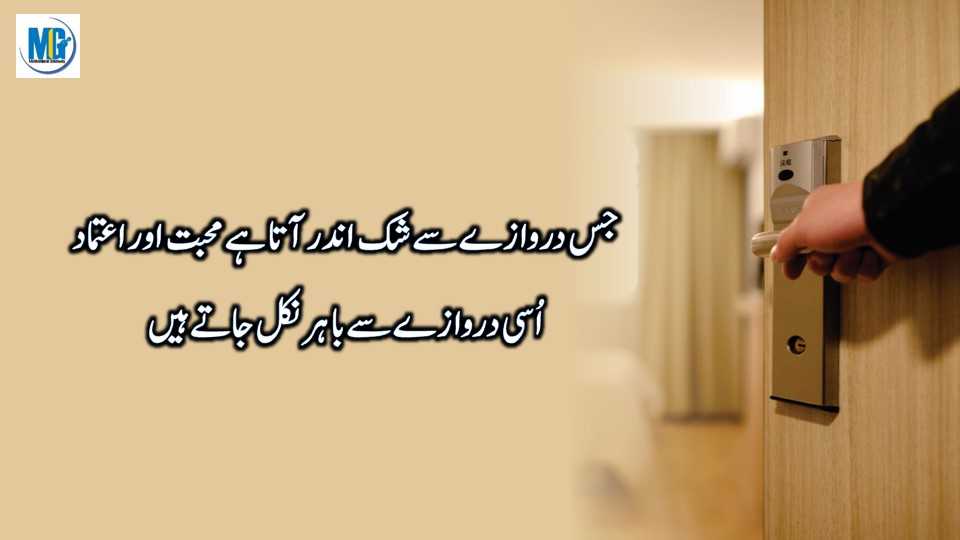 Jis Derwazy Say Shak Ander Ata Hy Muhabt Aor Aitmad Usi Derwazy Say Bahir Nikl Jaty Hain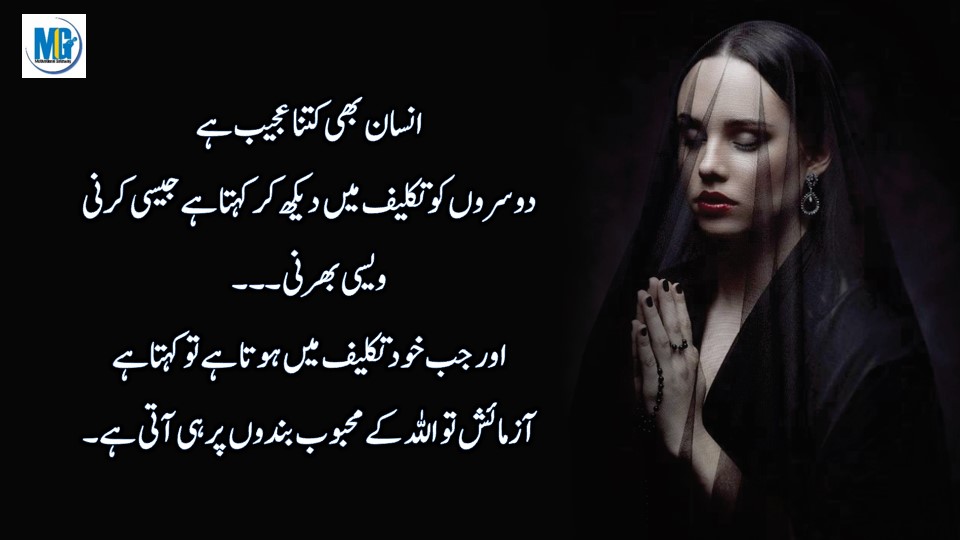 Insan Bhi Kitna Ajeeb Hy Dosroo Ko Takleef Main Dekh Kr Kehta Hy Jesi Krni Wesi Bhrnii Aor Jb Khud Taklef Main Hota Hy To Kehta Hy Azmyish To Allah K Mehboob Bandoo Pr Hi Ati Hy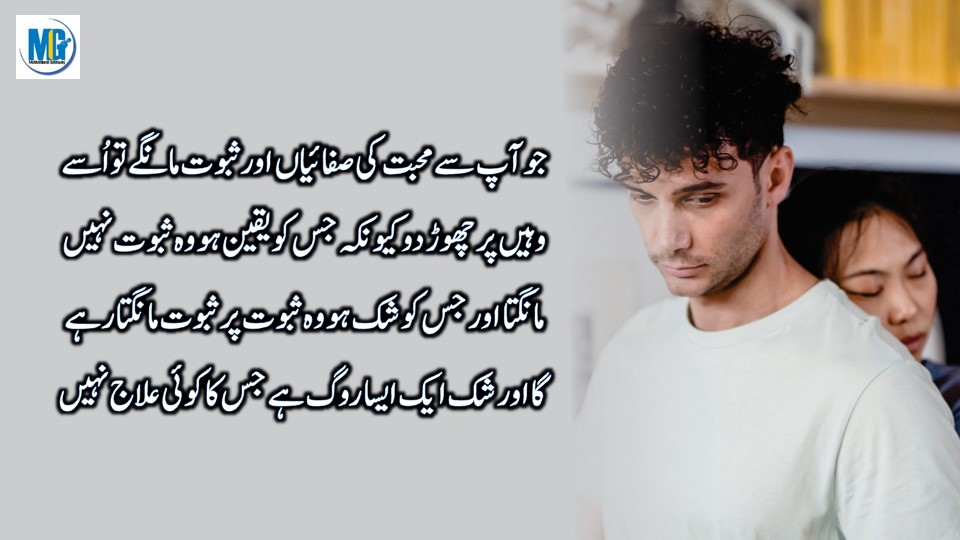 Jo Ap Say Muhabt Ki Safyaa Aor Saboot Mangy To Usy Wohi Pr Chor Do Qk Jis Ko Yakeen Ho Wo Saboot Nh Mangta Aor Jis Ko Shak Ho Wo Saboot Pr Saboot Mangta Rahy Ga Aor Sahak Aik Asa Roog Hy Jis Ka Koi Ilaj Nh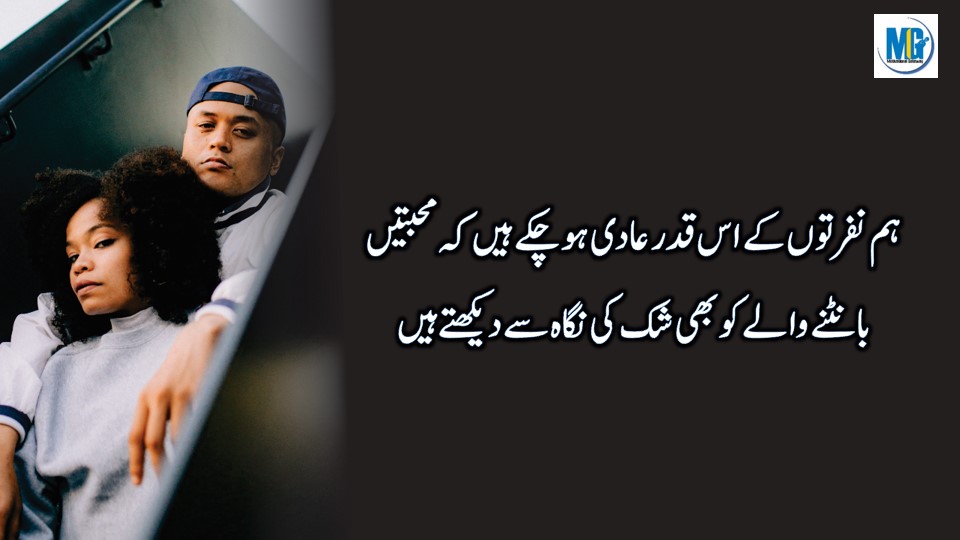 Ham Nafrtoo K Iss Kader Adii Ho Chuky Hain K Muhabtein Bantny Waly Ko Bhi Shk Ki Nigha Say Dekhty Hain ( Sad Life Quotes ) Deep Lines Urdu Quotes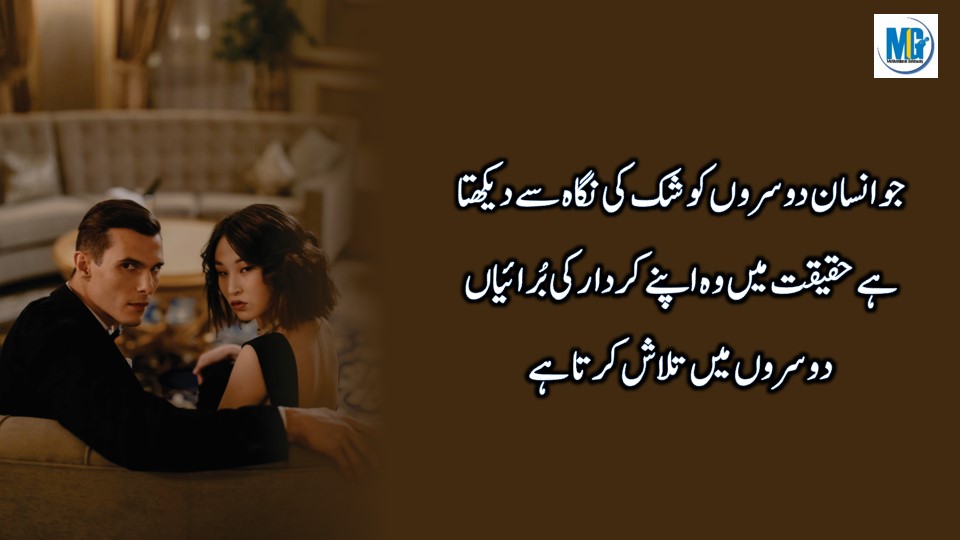 Jo Insaan Dosroo Ko Shak Ki Nigha Say Dekhta Hy Haqeqt Main Wo Apny Kirdar Ki Buryaa Dosroo Main Talsh Krta Hy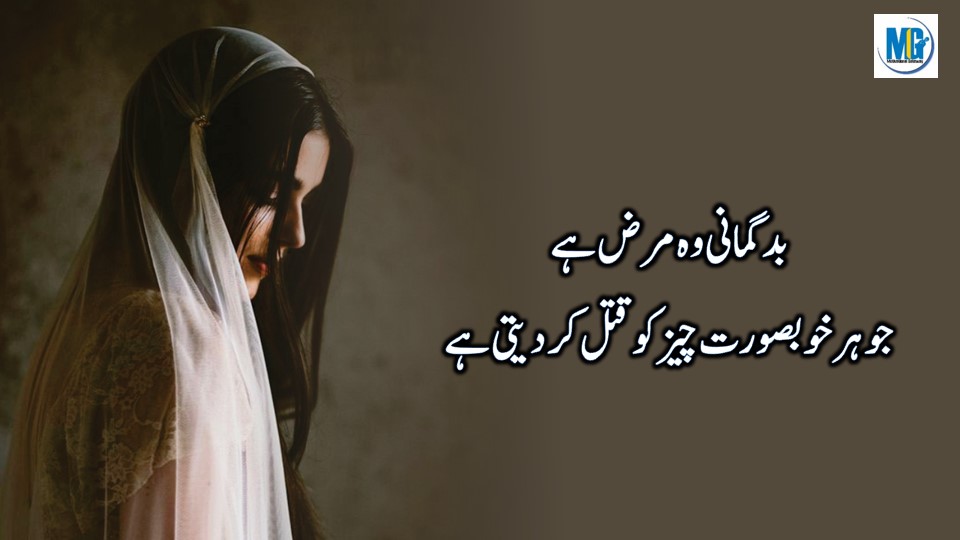 Bdgumani Wo Merz Hy Jo Her Khobsurt Cheez Ko Katl Kr Deti Hy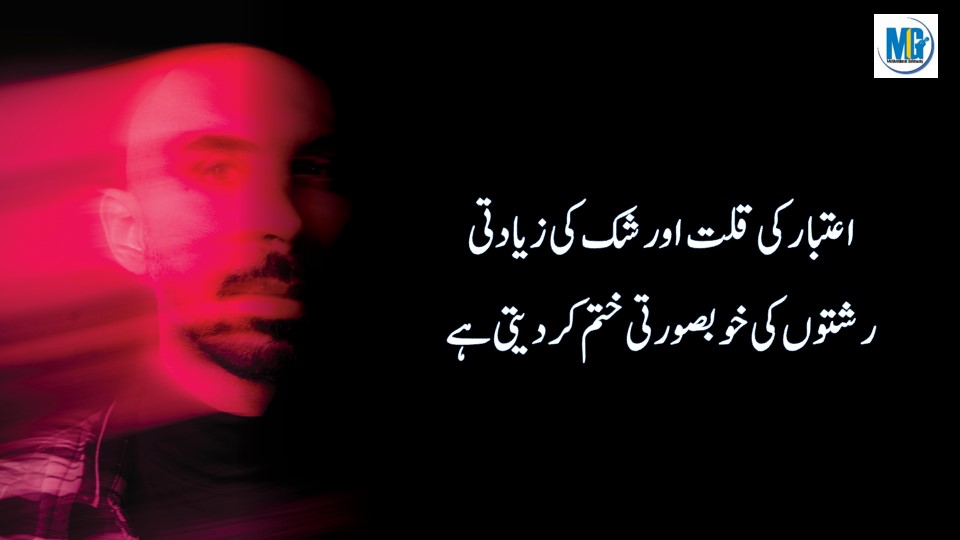 Aitbar Ki Kilt Aor Shak Ki Zyadti Rishtoo Ki Khobsuriti Khtm Kr Deti Hy ( Inspiring Quotes )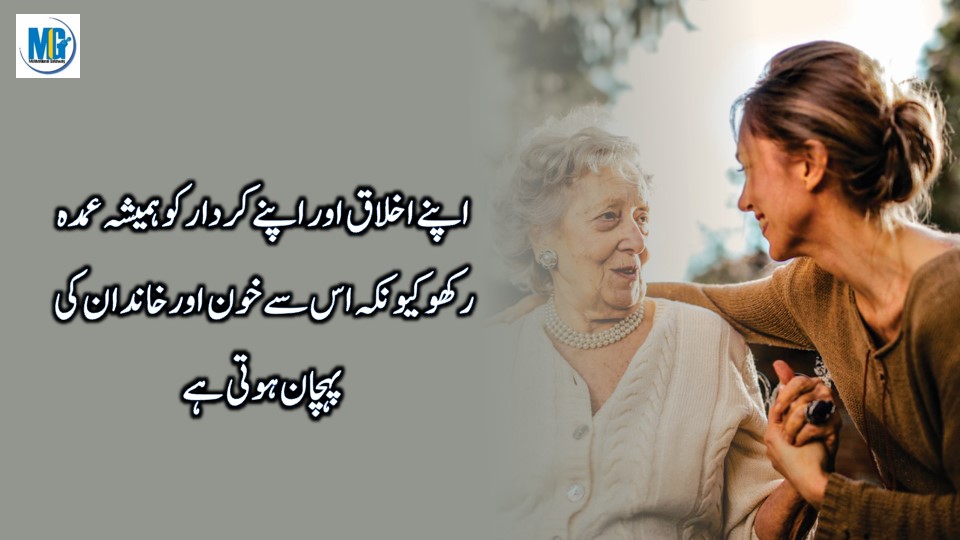 Apny Ikhlak Aor Kirdar Ko Hamesha Umdaa Rikho Qk Us Say Khoon Aor Khandan Ki Pechan Hoti Hy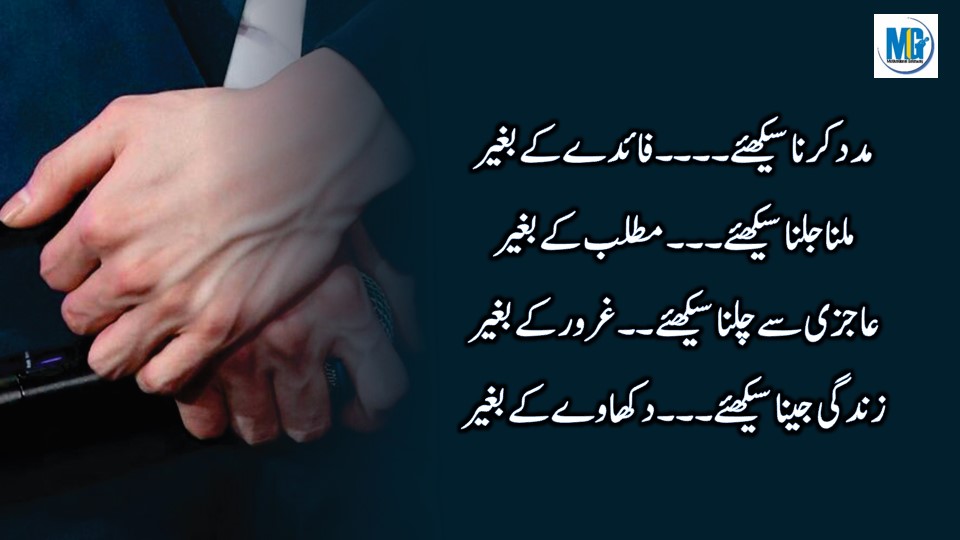 Madad Krna Sekhiay Faidy K Baghair Milna Julna Sekhiy Matlb K Baghair Ajzii Say Chlna Sekhiy Gharoor K Baghair Zindagi Jeena Sekhiay Dekhawy K Baghair ( True Words )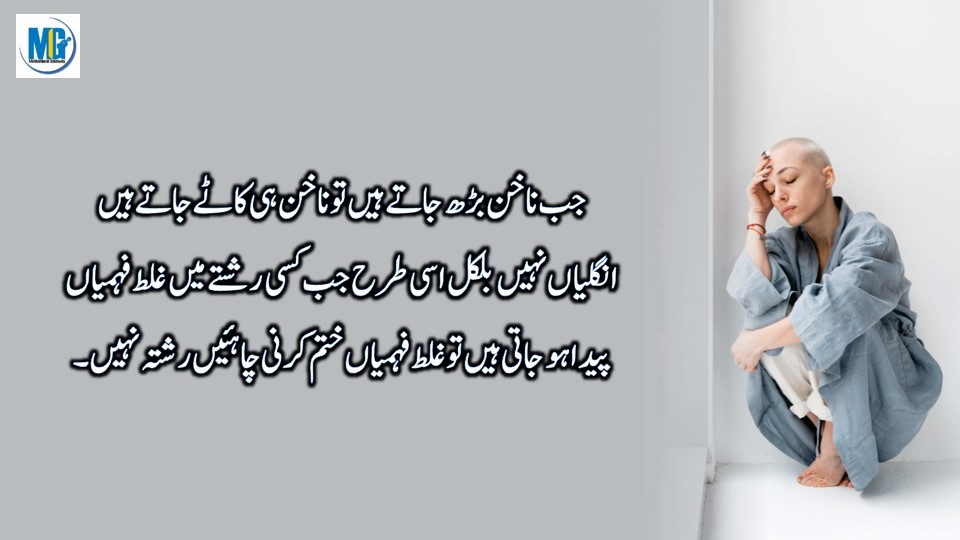 Jb Nakhun Barh Jaty Hain To Nakhun Hi Katy Jaty Hain Unglyaa Nh Bilkul Issi Thraa Jb Kisi Rishty Main Ghaltfehmyaa Peda Ho Jati Hain To Ghaltfehmyaa Khtm Krni Chaihn Rishta Nh ( Sad Life Quotes )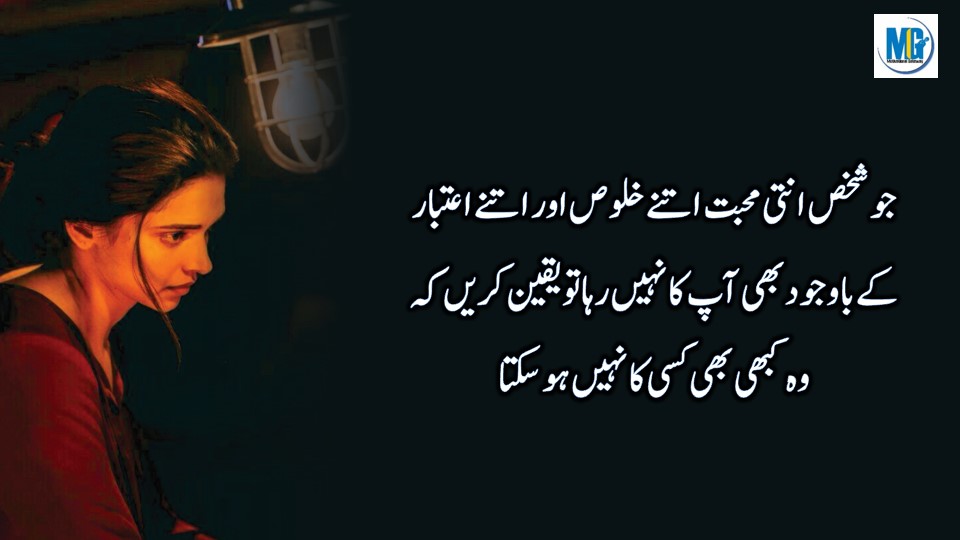 Jo Shaksh Itni Muhabt Itny Khaloos Aor Itny Aitbar K Bawjood Bhi Ap Ka Nh Rha To Yakeen Krain Wo Kbhi Bhi Kisi Ka Nh Ho Skta (Best Quotes)
Dosroo K Alfaz Lehjy Aor Rawiay Ka Rona To Ham Sb Roty Hain Lkn Apny Alfaz Lehjy Aor Rawiay Ka Hamain Ehsas Hi Nh Hota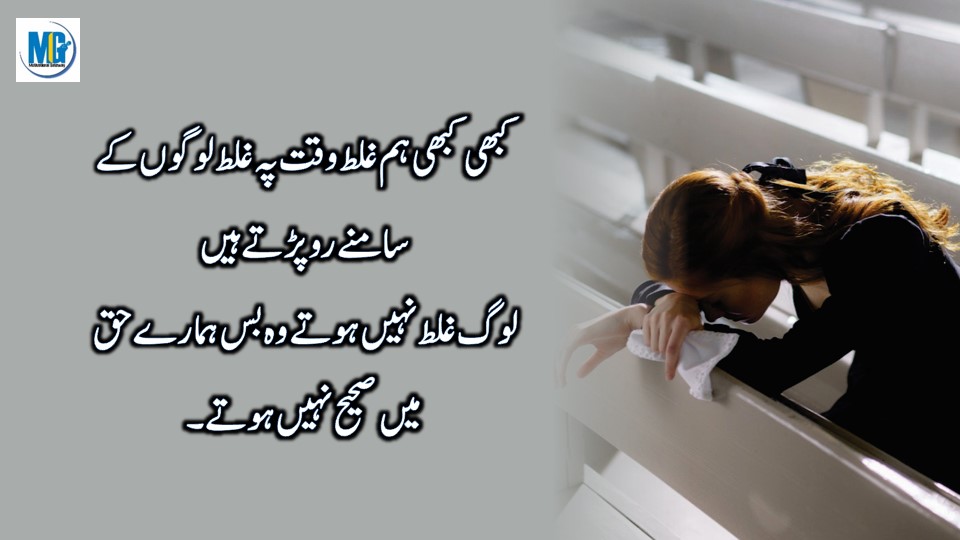 Kbhi Kbhi Ham Ghalt Wkt Py Ghalt Logo K Samny Ro Prty Hain Log Ghalt Nh Hoty Wo Bs Hamry Hak Main Sehih Nh Hoty ( Alone Quotes )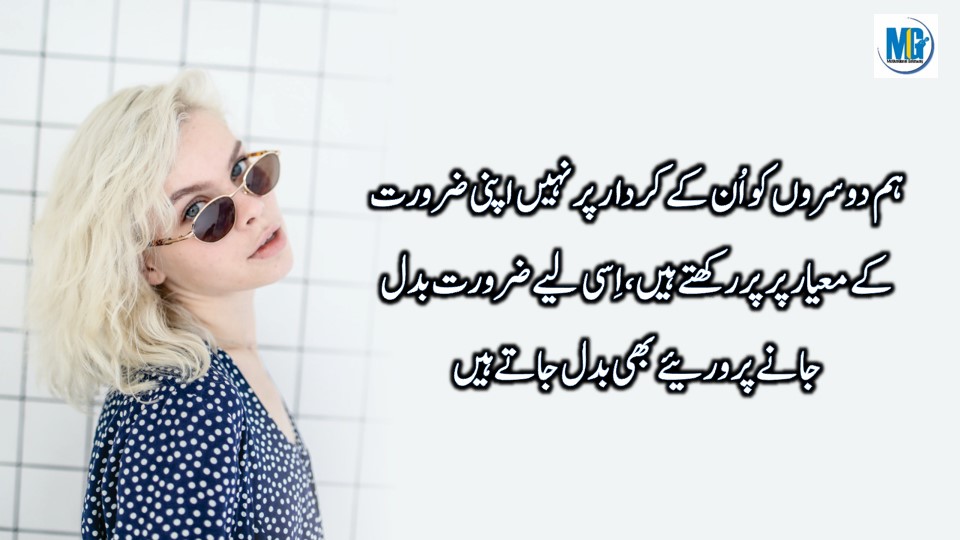 Ham Dosroo Ko Un K Kirdar Pr Nh Apni Zrort K Myar Pr Rikhty Hain Isii Liy Zarort Bdl Jany Pr Rawaiy Bhi Bdl Jaty Hain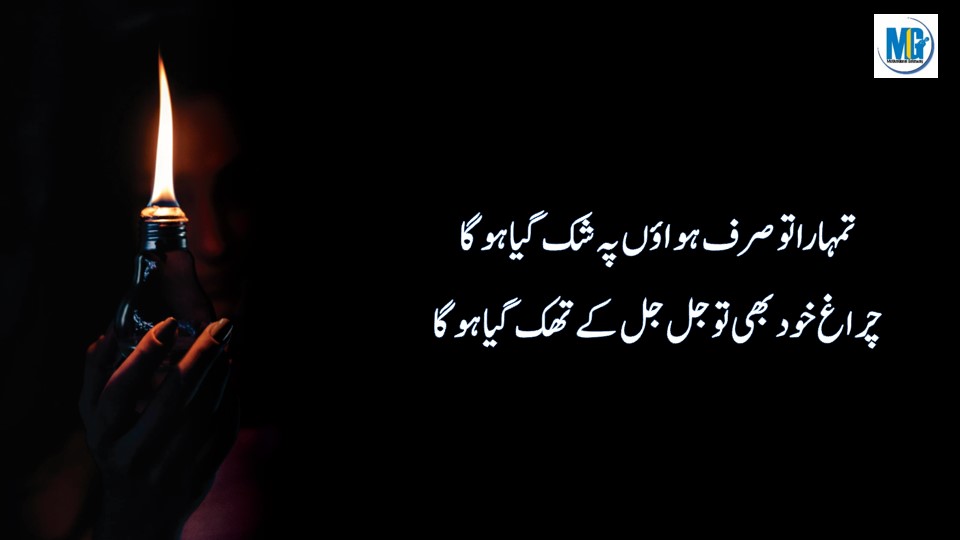 Thumara To Serf Hawaoo Py Shk Gya Ho Ga Chragh Khud Bhi To Jl Jl K Thk Gya Ho Ga