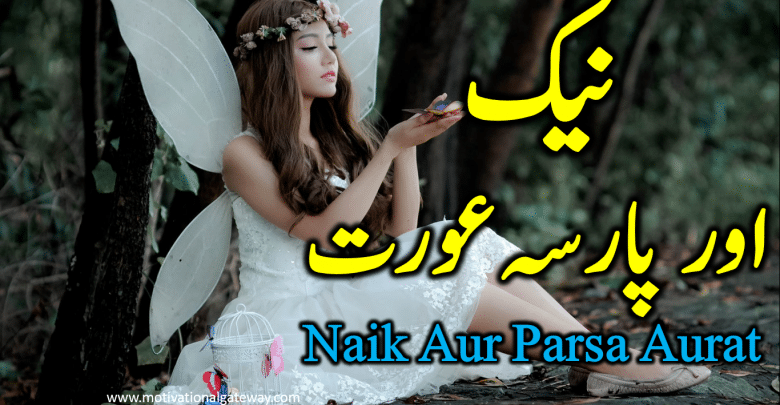 Best Quotes on Aurat!!
نیک اور پار سا عورت کسی فقیر کے گھر میں بھی ہو تو اسے بھی بادشاہ بنادیتی ہے
naik aur paar sa aurat kisi faqeer ke ghar mein bhi ho to
usay bhi badshah bna diti hai
ہم یا عورت کو نکاح میں رکھتے ہیں ،یا نگاہ میں اور مسئلہ تب آتا ہے
جب جسے نگاہ میں رکھتے ہیں ،اُسے نکاح میں نہیں رکھتے اور جسے
نکاح میں رکھتے ہیں اُسے نگاہ میں نہیں رکھتے
hum ya aurat ko nikah mein rakhtay hain,ya nigah mein aur masla tab aata hai,jab jisay nigah mein rakhtay hain
ussay nikah mein nahi rakhtay aur jisay
nikah mein rakhtay hain ussay nigah mein nahi rakhtay
ماں تب بھی روتی تھی ،جب بیٹا کھانا نہیں کھاتا تھااور
ماں آج بھی روتی ہے جب بیٹا کھانا نہیں دیتا
The mother cried even when the son was not eating
The mother cries even today when her son refuses to give her meal
is muashray ka ajeeb almiya hai
ke yahan ghatiya se ghatiya be haya mard ko bhi
ba haya sharef aur parasa biwi chahiy
اس معاشرے کا عجیب المیہ ہے،کہ یہاں گھٹیا سے گھٹیا بے حیا مرد کو بھی ،با حیا شریف اور پارسہ بیوی چاہیے
mujhe aik aurat ko dekh kar dukh hota hai،
jab uss ki zaat par dhabba lagta hai
to woh ussay mitanay ke liye' ' daarhi' ' nahi rakh sakti .
It is a strange tragedy of this society,That here is the worst of the subconscious, Need a chef and a partial wife
مجھے ایک عورت کو دیکھ کر دُکھ ہوتا ہے جب اُس کی ذات پر دھبہ لگتاہے تو وہ اُسے مٹانے کے لیے "داڑھی " نہیں رکھ سکتی۔
I am sad to see a woman,When the person feels a blot on his person
So she can't have a "beard" to erase it.
عورت وہ ہستی ہے جو شوہر کا بیس سال تک ہر ظلم، زیادتی
ناانصافی، برداشت کرنے کے بعد شوہر کے "ایک کپ چائے
بناکر دے دینے پر پھر سے اس شخص کی محبت میں گرفتار ہوجاتی ہے
aurat woh hasti hai jo shohar ka bees saal tak har zulm, zayad-ti
na-insafi, bardasht karne ke baad shohar ke' ' aik cup chai
banakar day dainay par phir se is shakhs ki mohabbat mein girftar hojati hai

A woman is the person who oppresses every husband for twenty years
Injustice, after enduring the husband's "one cup of tea."
By giving it up, one gets arrested again in love with that person
ماں سے بٹرھ کر کوئی نام کیا ہوگا اس نام کا ہم سے احترام کیا ہوگا
جس کے پیروں کے نیچے جنت ہے
اس کے سر کا مقام کیا ہوگا
Maa se barh kar koi naam kya hoga,is naam ka hum se ehtram kya hoga,jis ke peeron ke neechay jannat hai,is ke sir ka maqam kya hoga
What is the name of the mother?
What would that name mean to us?
Under whose feet is paradise
What will be the location of his head?
ہر مرد کی بیوی اُس کے لئے ہیرے کی طرح ہے،اور دوسری عورتیں لوہا
تو پھر وہ شخص عقلمند کیسے ہو سکتا ہے جو ہیرے کو چھو ڑ کر لو ہے کے پیھچے بھاگے
Mard apni biwi aur apnay khandan ke darmiyan,pull ka kaam karta hai. agar pull Kamzor.to saaray rishte kamzor ho jatay hain

Every man's wife is like a diamond to him, And other women iron
How, then, can that person be wise?
Run after the diamond that has been taken off
مرد اپنی بیوی اوراپنے خاندان کے درمیان پُل کا کام کرتا ہے۔ اگر پُل کمزورہو۔تو سارے رشتے کمزور ہوجاتے ہیں
Men between their wives and their families
Bridge works. If the bridge is weak.
So all relationships become weak
مرد آنکھیں نیچے نہیں کرنا چاہتا عورت پردے کو جہالت سمجھتی ہے
مگر دونوں کو احترام اور عزت کی تلاش ہے
Mard ankhen neechay nahi karna chahta,aurat parday ko jahalat samjhti hai magar dono ko ehtram aur izzat ki talaash hai
The man does not want to lower his eyes
The woman thinks the veil is ignorance
But both seek respect and honor